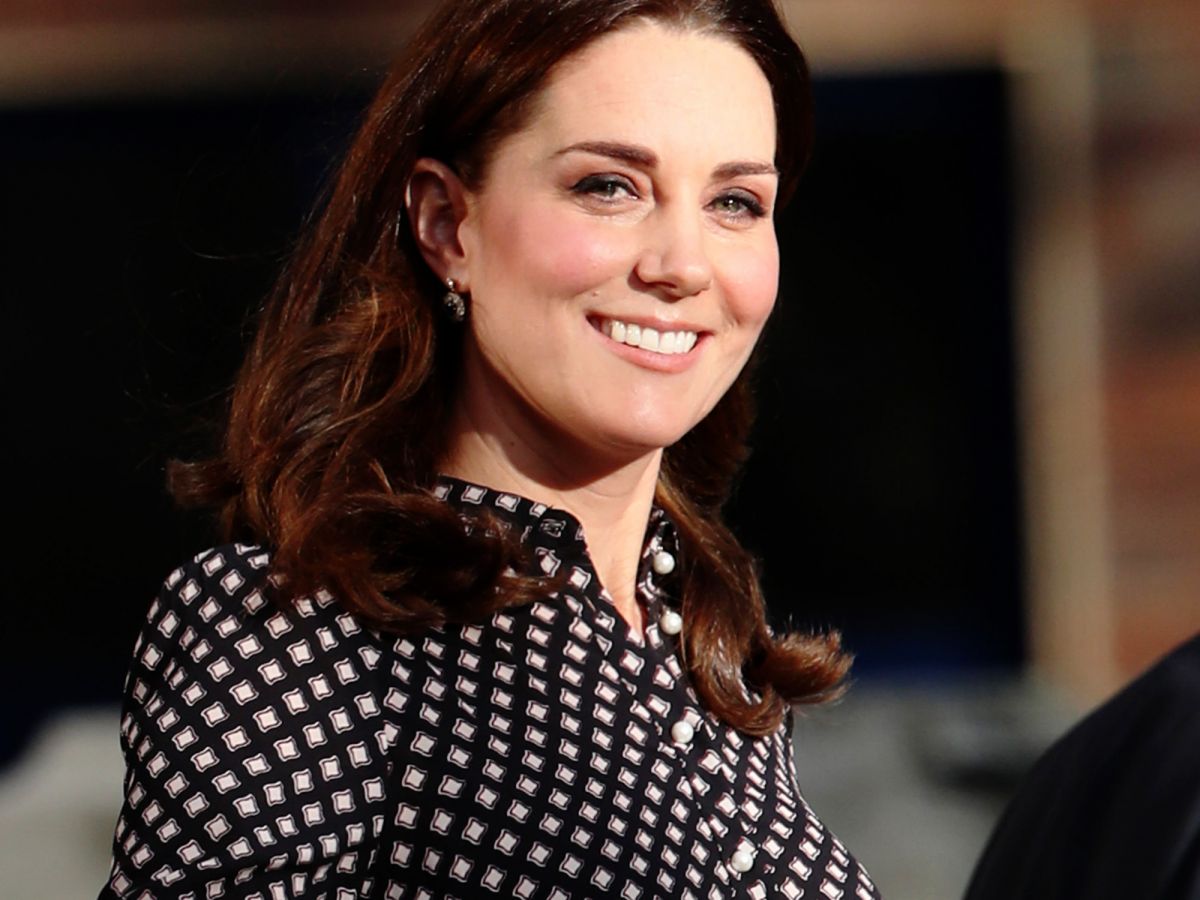 Still searching high and low for that perfect winter coat? Fear not: One day your prints will come.
By prints, we mean an eye-catching check like the navy and rust plaid worn by Kate Middleton in London this week. The coat may look like the sort of thing a duchess might pack for a weekend with the queen (we mean Meghan Markle, of course, but we suppose good ol' Elizabeth would be around, too) at Balmoral, but its pedigree hails from the high street.
It's Zara's Checked Coat, priced at $169, though we can't rule out the possibility of the retailer renaming it "The Kate" if it proves to be as popular as the white "Meghan" number from Line her future sister-in-law wore this week during her first official outing with Prince Harry.
Photographed at London's St. Pancras Station, Middleton paired her on-trend plaid outerwear — which features a lapel collar and an oversized button — with a gray turtleneck sweater, slim-fit black jeans, black booties, and her signature black textured leather Polly Push Lock handbag from Mulberry. Simple, classic, and chic, with a big stinking sapphire ring to top it all off.
While she's obviously not immune to the powers of a designer bag, the expectant mother is a longtime fan of Zara and other fast-fashion brands. Zara's khaki moto-inspired trousers are a wardrobe staple, and this summer she was spied in a floral dress from the Spanish retailer during her sister Pippa's wedding weekend. The seasons may change, but the shopping destination remains the same.
As with most things Middleton, and now Markle, wears, supplies are running low. If you want to mimic this look, you'll have to snap up the coat quickly or pray to the eBay gods. Nobody said looking like a royal wouldn't require a fair amount of hustle.
Click HERE to read more from Refinery29


Loading ...