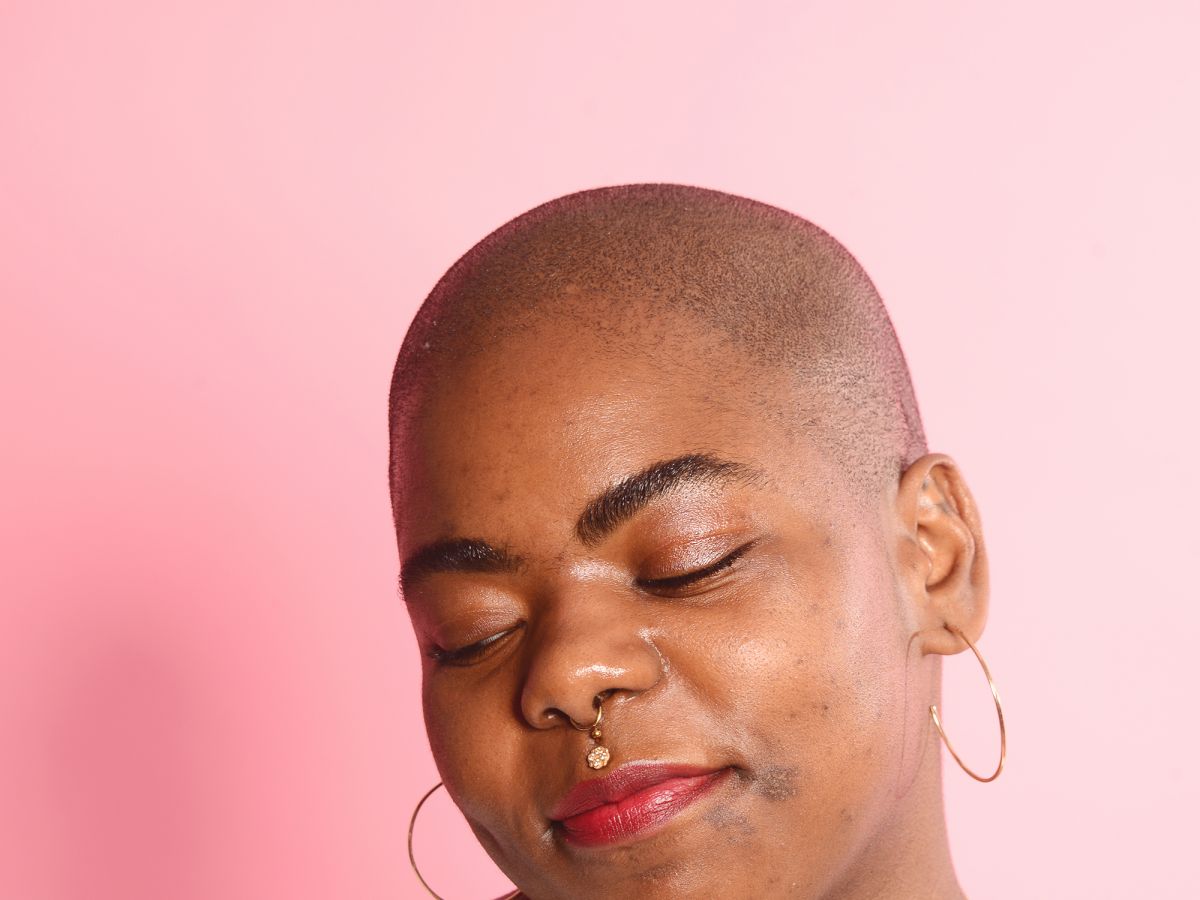 If you want fuller, longer eyelashes, there's a feast of solutions to choose from — all of which are, for the most part, painless. But if you want thicker eye brows? Well, that takes a lot more work. You could give microblading a go, or maybe use your lash serum on your brow hairs and hope for the best. Or, you could try this K-beauty product that's blowing the internet's mind.
Allure recently reported on the popular video posted by Vogue Korea that looks to be a total game-changer. In the Instagram video below, you'll see a pot of black goop. Inside that goop are thickening fibers that look a lot like brow hairs. The goal: Use this to fatten up your own fringe.
#신기한뷰티월드 ? 눈썹 숱이 없어 고민이라면? 한 올 한 올 붙인 것 같은 #리얼리 의 '아이브로우 익스텐션'에 주목하세요. 일명 '바르는 눈썹 가발'로, 마치 내 눈썹 같은 리얼한 연출을 도와줍니다? 젤 속에 담겨있는 화이버 눈썹을 브러시로 퍼서 연출하는데, 젤이 마르면서 실제 눈썹과 똑같은 효과를 준답니다✨ 눈썹 앞머리만 세워 채워도 좋고, 뒷부분만 붙여도 좋아요. 땀과 물에 강한 워터프루프라 더욱 안심하고 사용할 수 있습니다? (✍?Juyeon Woo) – Considering the fact that eyebrows are face's natural frame, how your eyebrows look can determine how the rest of your face looks. Try #Reallyyy's eyebrow extension to fill your empty brow area.
A post shared by
Vogue Korea
(@voguekorea) on Dec 16, 2017 at 5:58pm PST
The video itself is mesmerizing — but the concept behind the featured product is surprisingly simple. The brow-filling product, called Reallyyy? Eyebrow Extensions, uses a similar method of fiber mascaras: Coat your lashes with the hair-like fibers, then top it off with a sealant.
In theory, Reallyyy Eyebrow Extensions could work. Brow extensions aren't a new trend in the beautysphere, but this grooming product brings an innovative twist to the concept so you might be able to DIY at home. Here's how it works: Housed inside a translucent, gel-based formula, the brow fibers are applied with a thin applicator brush. Once you spread the fibers on the brow, you wait for it to dry. After it sets, brush through them with a clean spoolie. In Vogue Korea's caption, it suggests not placing the fibers anywhere but the tail-end of your eyebrow to fill in the sparse areas. But hell, this looks so fun — and slightly nauseating — so you can bet we'd play with the stuff from front to back until the entire pot was empty.
Sadly, this product isn't available in the U.S., but given the fact that it's racked up a million views in just a few days, the brand might just have to consider. In the meantime, there are always those great brow fiber gels from Maybelline, Make Up For Ever, and Glossier…
Click HERE to read more from Refinery29


Loading ...