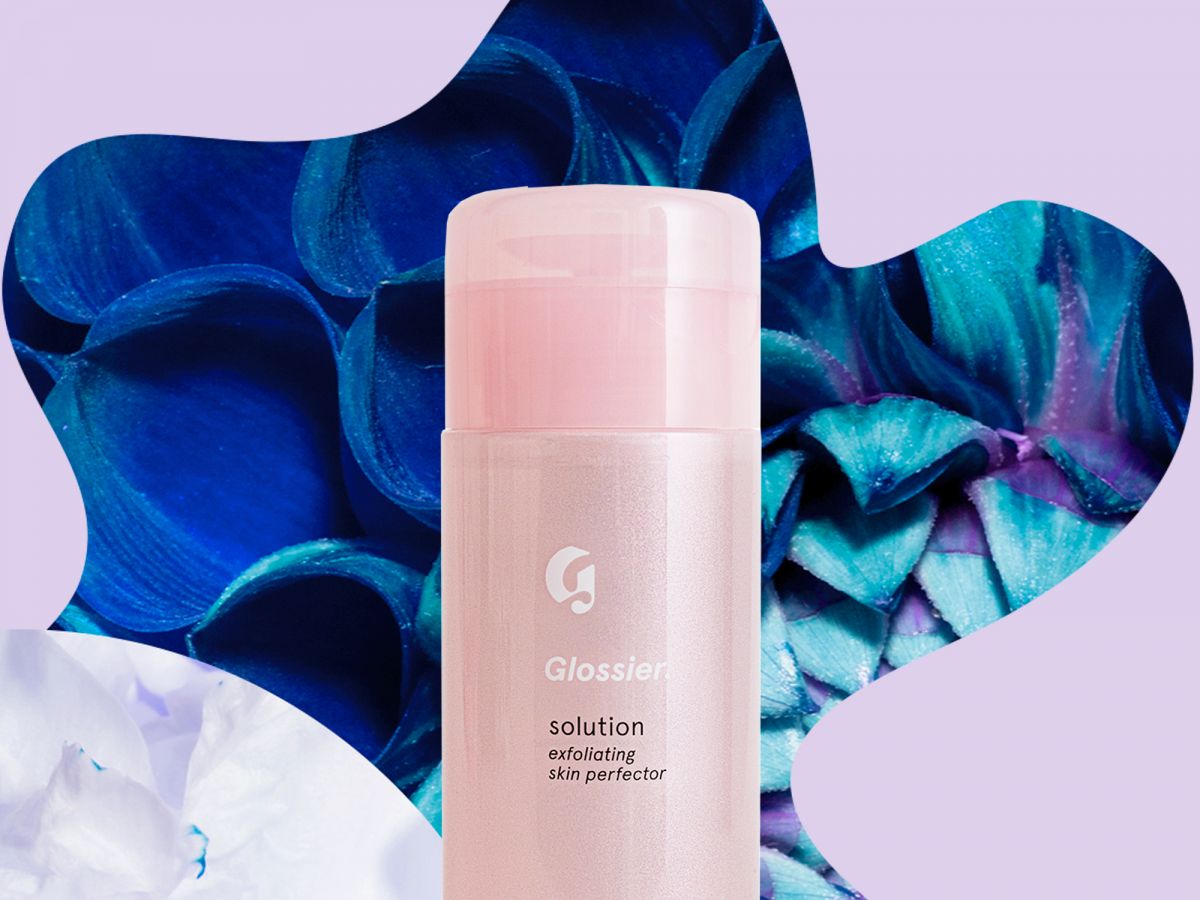 Say what you will about Glossier, and its shiny, happy ad campaigns featuring smiley, fresh-faced young women who have never experienced the existential dread of finding your first gray hair or, presumably, any sort of social anxiety whatsoever. What makes the company truly compelling isn't just the millennial-pink packaging (anyone can do that) or the celebrity fan base (significantly harder to land, but still manageable), or even the hordes of cool girls who espouse the virtues of the Solution at such length that you wonder if they're getting a cut of the proceeds.
What sets Glossier apart is the fact that it isn't just a beauty brand — it's a lifestyle. It's a Petra Collins dreamscape, the promise of a more beautiful world, a world that's wallpapered in Baker-Miller pink and where no matter which way you turn there's a Byredo Burning Rose candle flickering out of the corner of your eye. It's joining a cool, unconditionally supportive sisterhood every time you stock up on a $12 lip balm, getting one step closer to owning the purposely disheveled air of an off-duty model with every spritz of your perfume.
And there's also the fact that some of the products are really, really good — like, buy them because they work good, not just "I saw five girls with messy bangs post this on their feeds so it must be great" good. So we tried them all, in the name of nailing down the very best of Glossier, the just-okay, and what you're better off skipping. Give in to the part of you that wants to buy into the pastel-tinged packaging and pop-up shops in stylish cafés — these Glossier products are worth adding to your Top Shelf.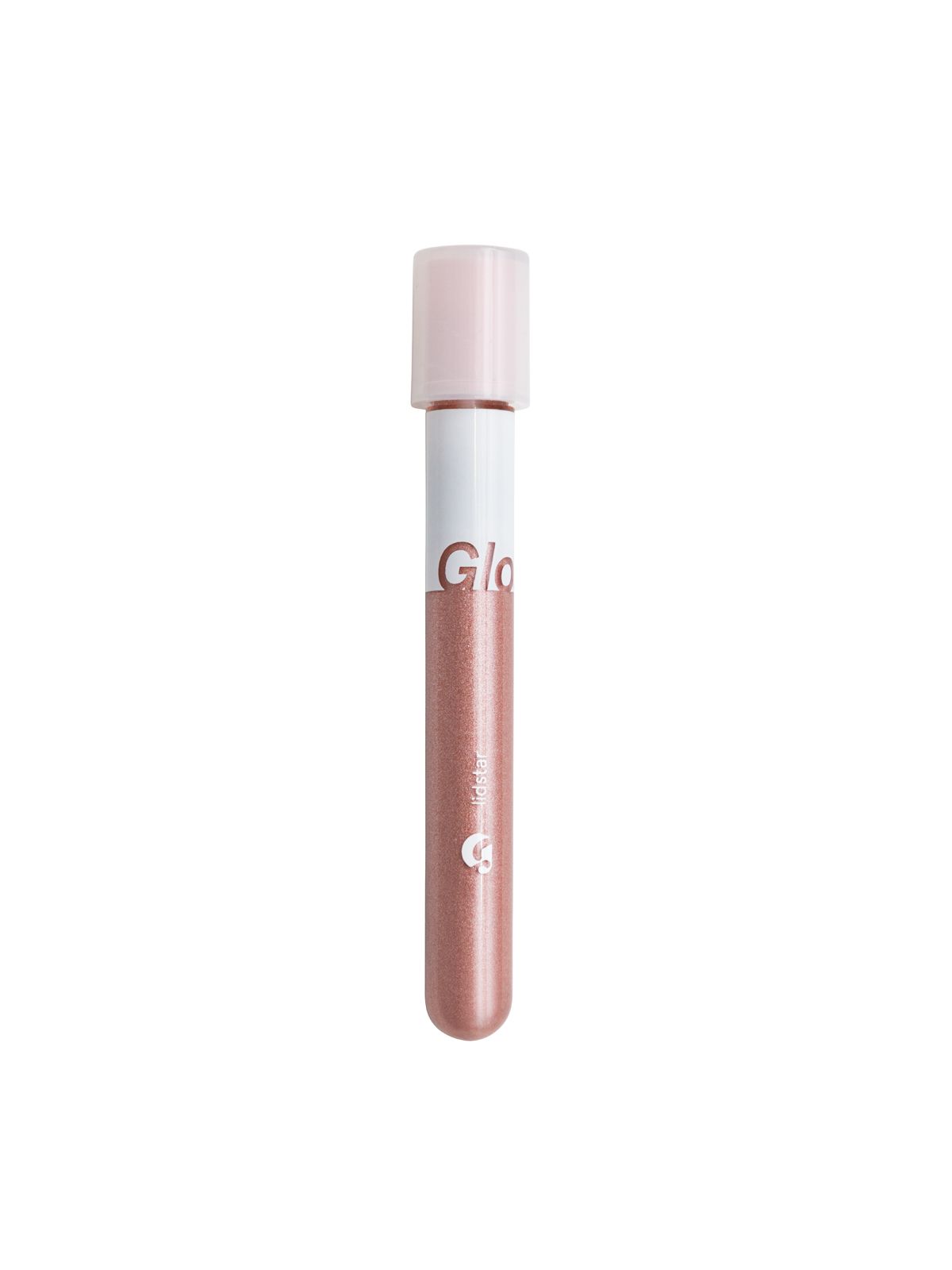 This liquid eyeshadow piqued public interest after
debuting on the Oscars red carpet
back in March, because if it's good enough for Salma Hayek and Tiffany Haddish, it's good enough for us, right? If you're looking for serious pigment, you won't find it here; rather, it's an "enhancer" of sorts that makes eyes look subtly prettier and more alive. That said, all of the shades are soft, sheer, and flattering, and the silky formula really stays put, so it's a nice way to add a little bit of something without it being too much of a look.
Glossier, $18, available at Glossier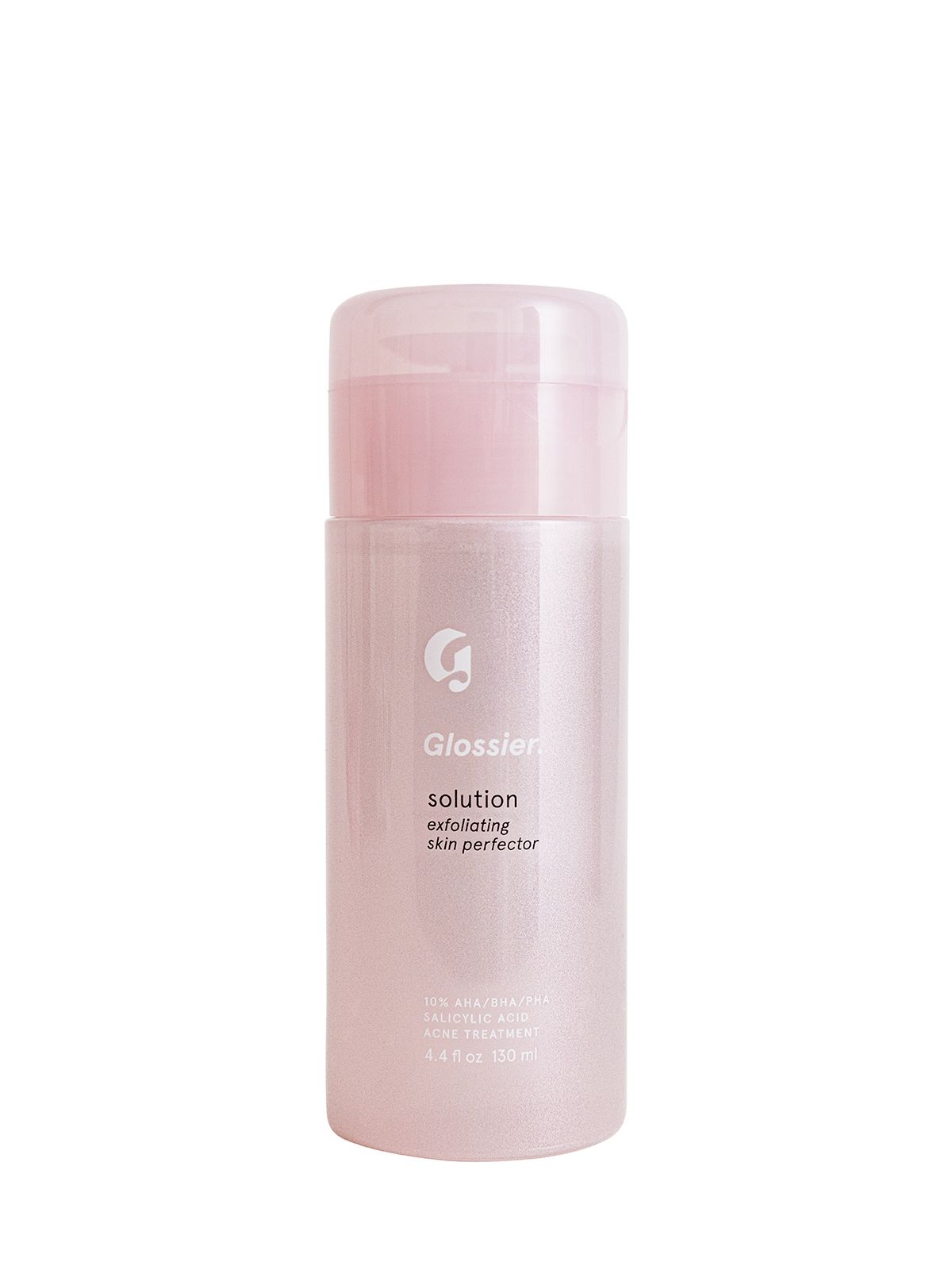 Nobody solves a problem like the Solution — provided, of course, that problem involves dullness, clogged pores, dark spots, or any combination thereof. This gentle exfoliating liquid is the brand's most ambitious skin-care formulation yet, a wonder product that promises brighter, smoother, more balanced skin with regular use. The combination of AHAs, BHAs, and PHAs, totaling a 10% concentration, isn't as potent as some other similar products on the market, which isn't necessarily a bad thing. In fact, it's perfect for sensitive skin, a pretty pink gateway drug into the world of acids.
Glossier, $24, available at Glossier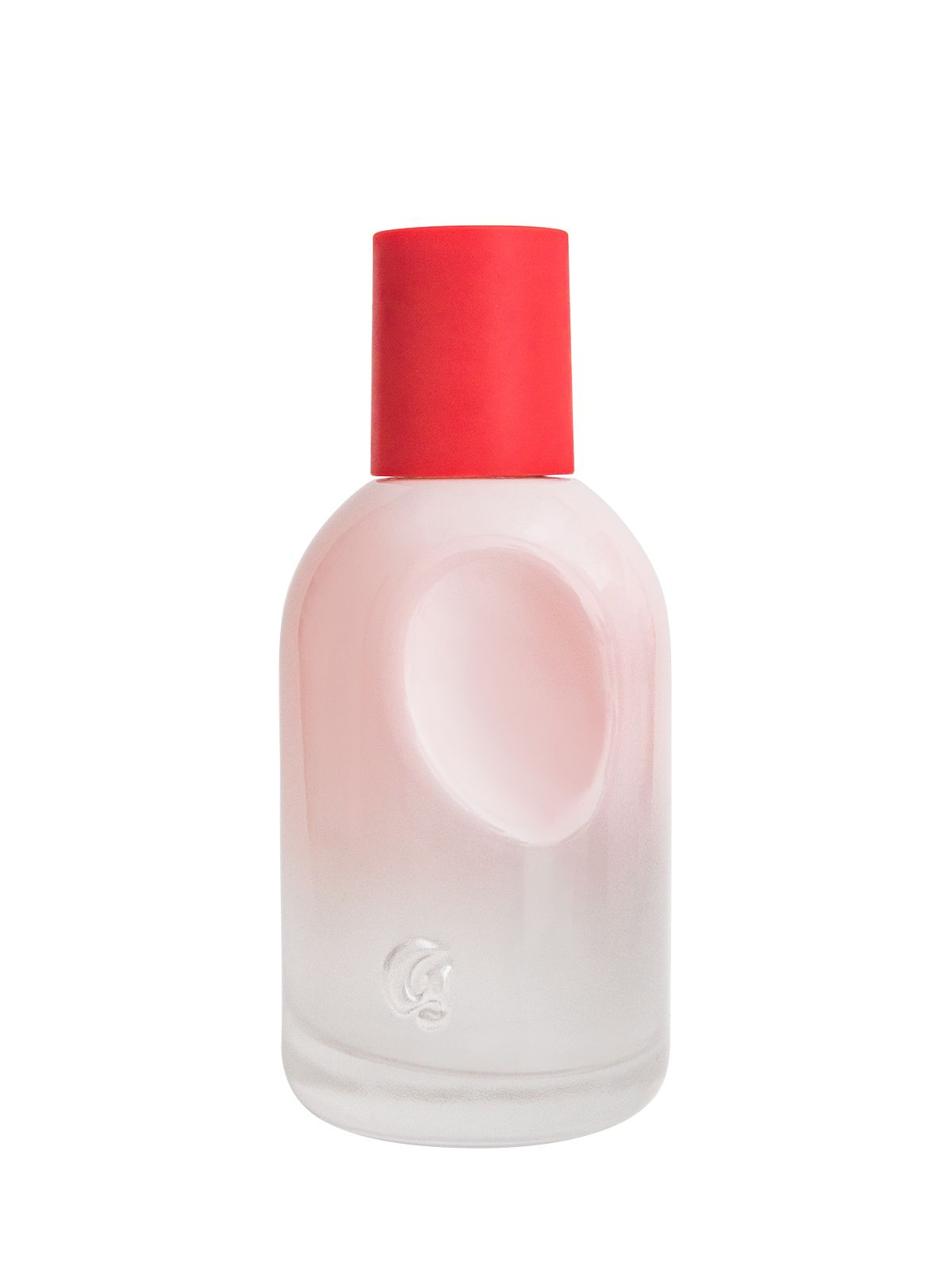 Some people swear that there's nothing to You but soap and cucumber; for others, it's a complex, woodsy fragrance that smells different on everyone and settles into a dreamy skin-like musk that'll linger in your sweater for days. We're in the latter camp — You is a hazy, sweet blanket of a scent that even a total perfume snob could love.
Glossier, $60, available at Glossier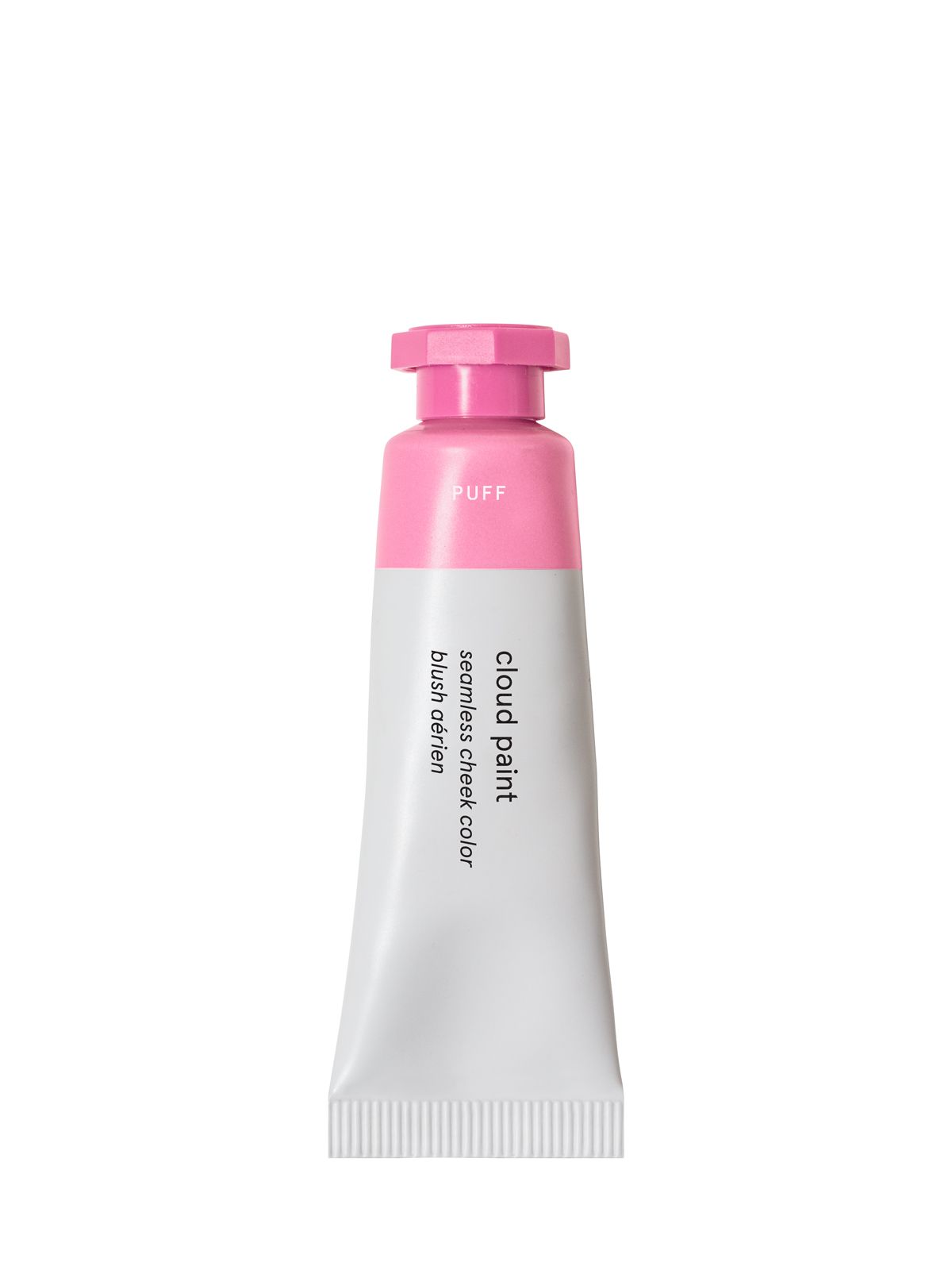 The name almost makes it sound as if you won't get much pigment out of this tiny tube, just a vague cloud of color. That couldn't be further from the truth: The tiniest dot of Cloud Paint goes a long way, so be careful when squeezing. We like to use our fingers to buff the liquid onto the apples of our cheeks — pre-powder, post-foundation — for a youthful flush (in an I'm 16 and ride horses on the snow-capped mountains surrounding my elite boarding school in Switzerland kind of way).
Glossier, $18, available at Glossier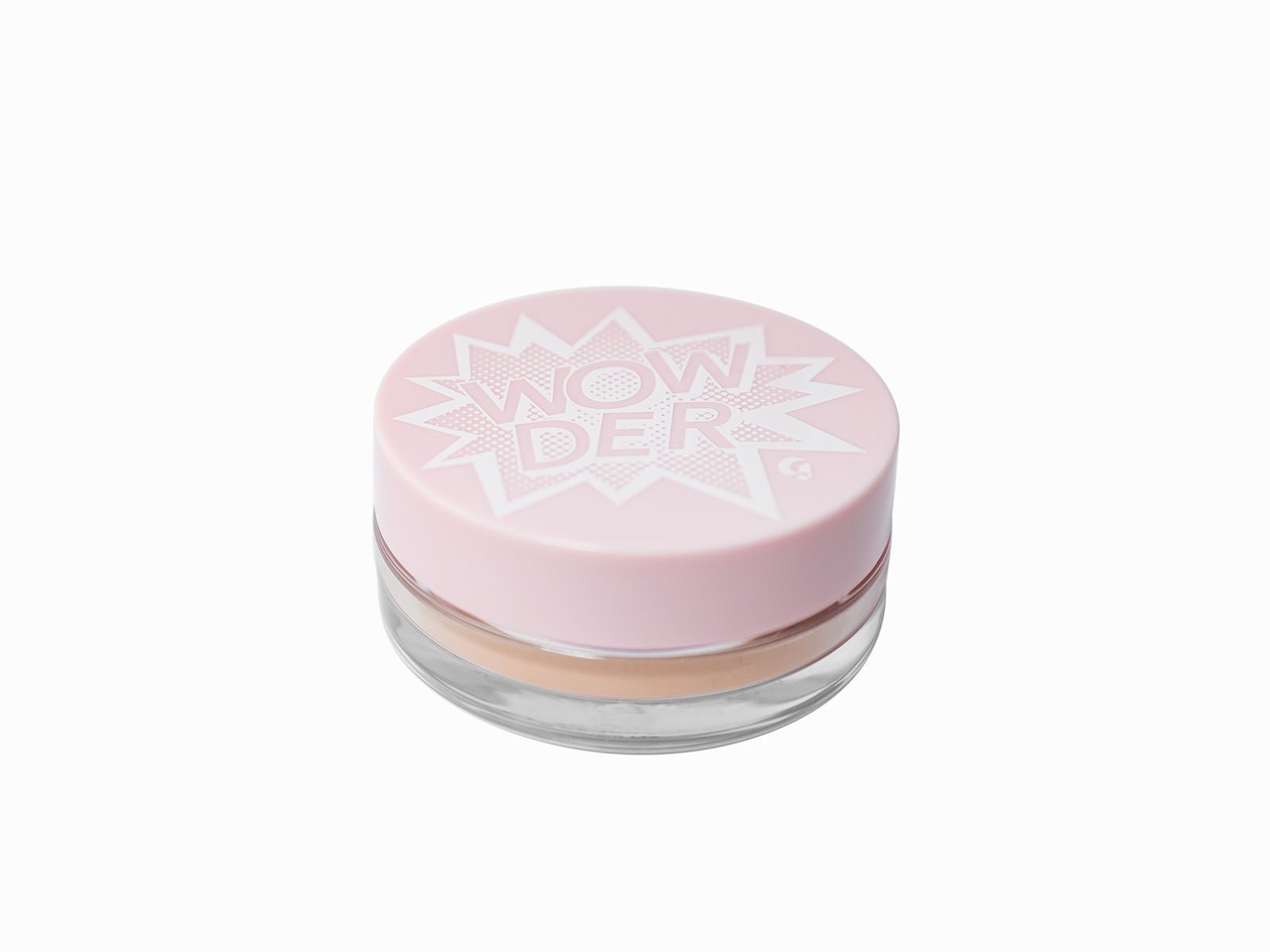 This tinted powder delivers exactly what it says it will: a blurry, soft-focus finish that cuts down on shine and just makes skin look perfect, not chalky or visibly powdered. It's worth springing for the brush, too — it's soft and ideal for tossing in your bag for touch-ups. Its only real downfall is that the lineup could stand to grow a few more shades.
Glossier, $22, available at Glossier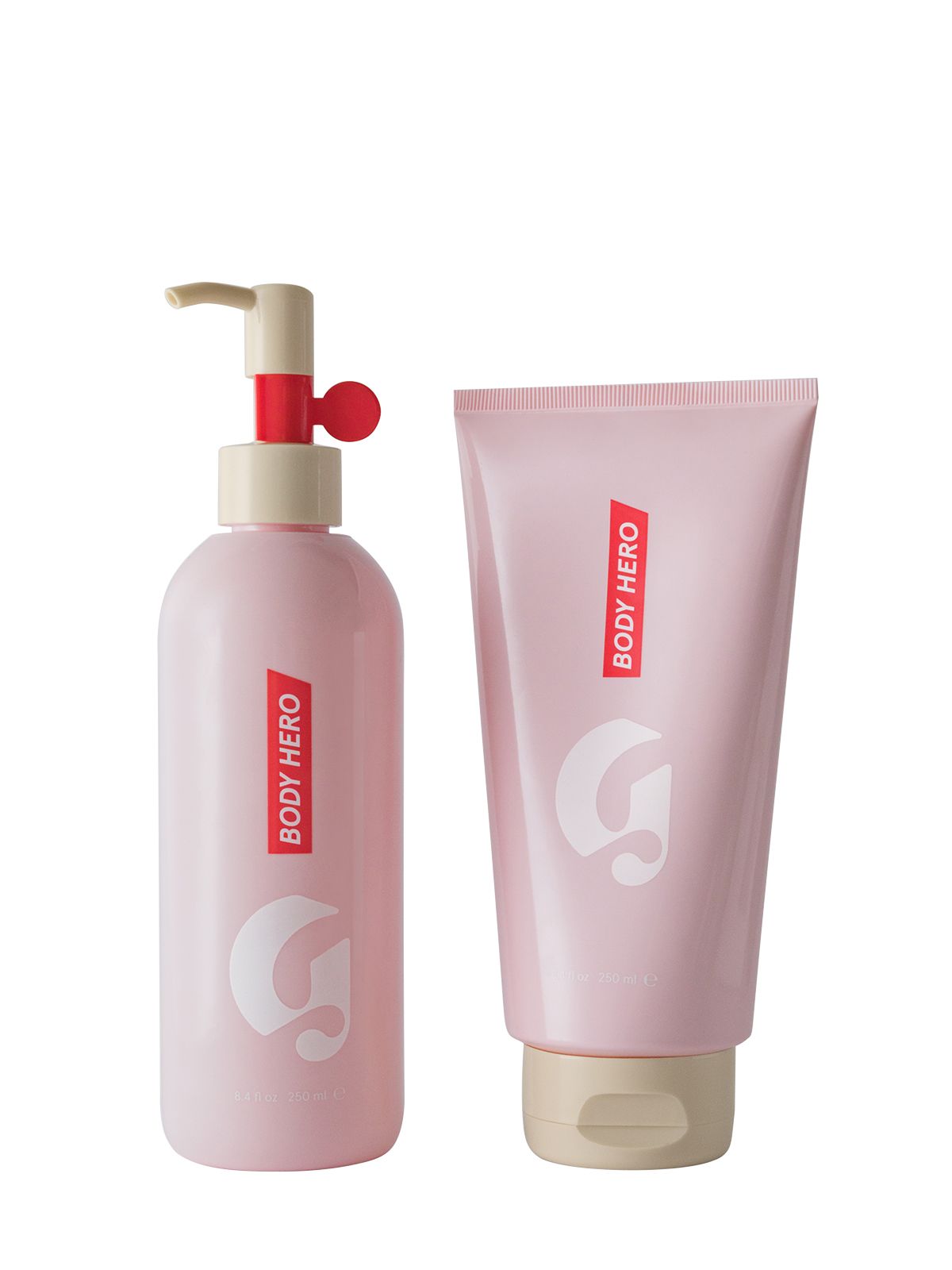 The launches that gave us the buzzy Body Hero campaign are divisive. On the one hand, the oil cleanser-and-lightweight lotion duo is basically the fastest route to sexy skin in a bottle; on the other, the strong powdery scent doesn't do it for everyone. But it fades fast, so if you can bear to smell like a full-on bouquet from the shoulders down for a few minutes, the lotion is worth it for scoring soft, dewy limbs.
Glossier, $35, available at Glossier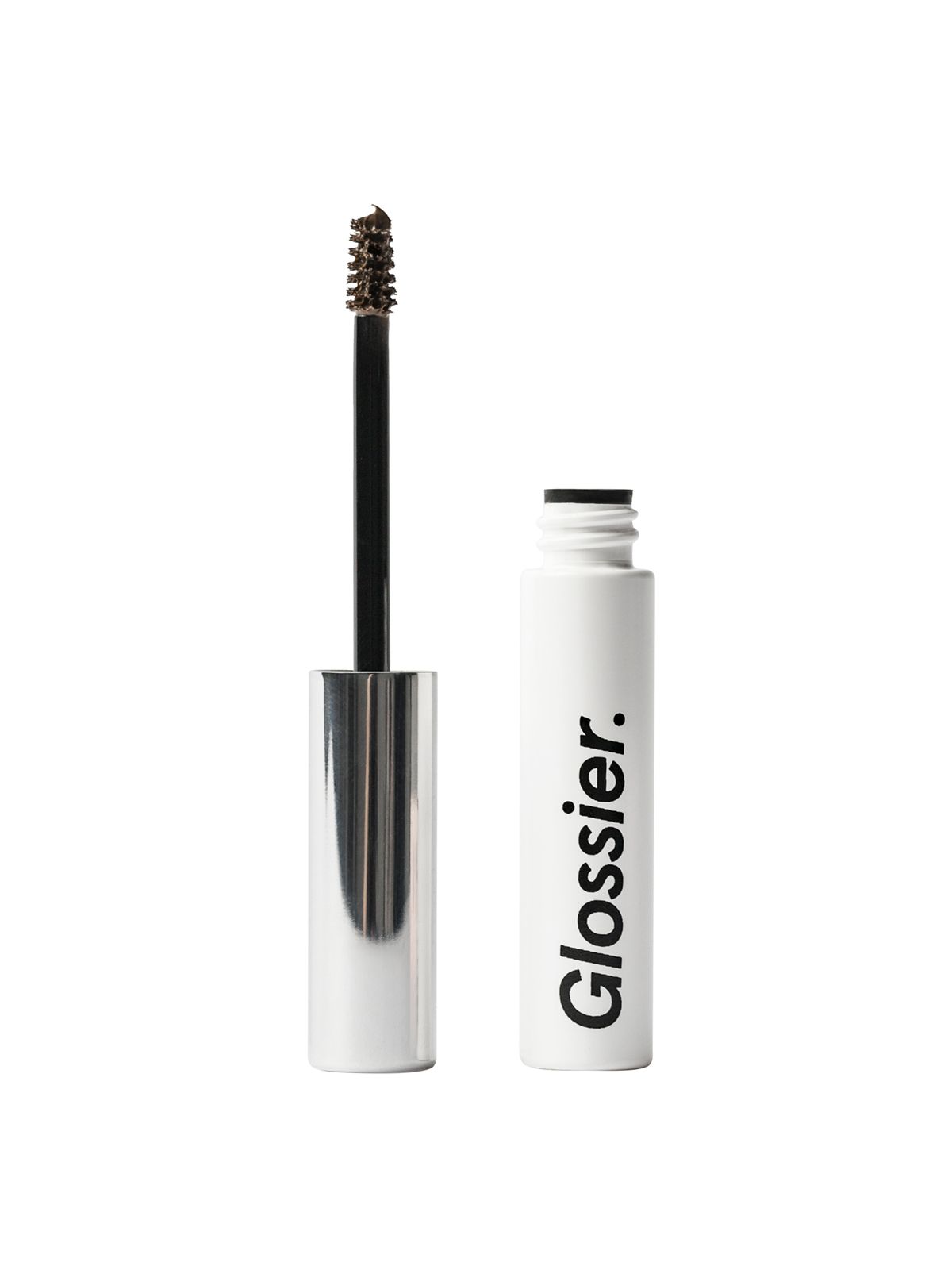 Boy Brow is consistently one of the brand's top-selling products, and for good reason: It's got the perfect waxy, matte consistency to bulk up brows and keep them in place all day long. It really makes brows look thicker, and the teeny-tiny brush makes easy work of taming errant hairs.
Glossier, $16, available at Glossier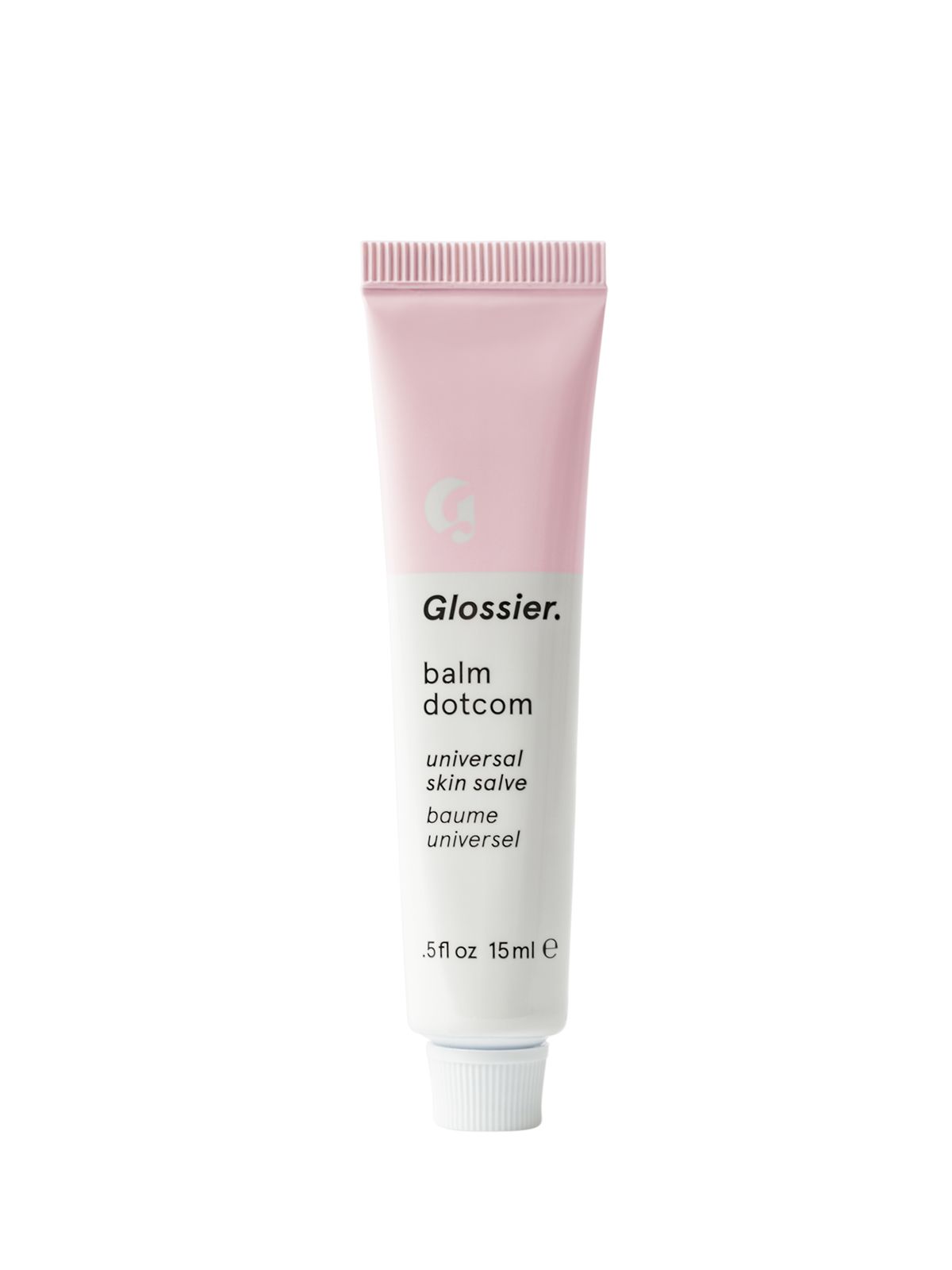 These (barely) grown-up lip balms are simple: a standard moisture-locking blend of petrolatum, castor-seed oil, beeswax, and lanolin. They're thick, long-lasting, and work great on dry cuticles, flyaways, and anywhere else you could use a little hydrating boost, and off-label as an eye gloss. They are significantly more expensive than your average Vaseline, but they're also way cuter (and come in different flavors!), so it is what it is.
Glossier, $12, available at Glossier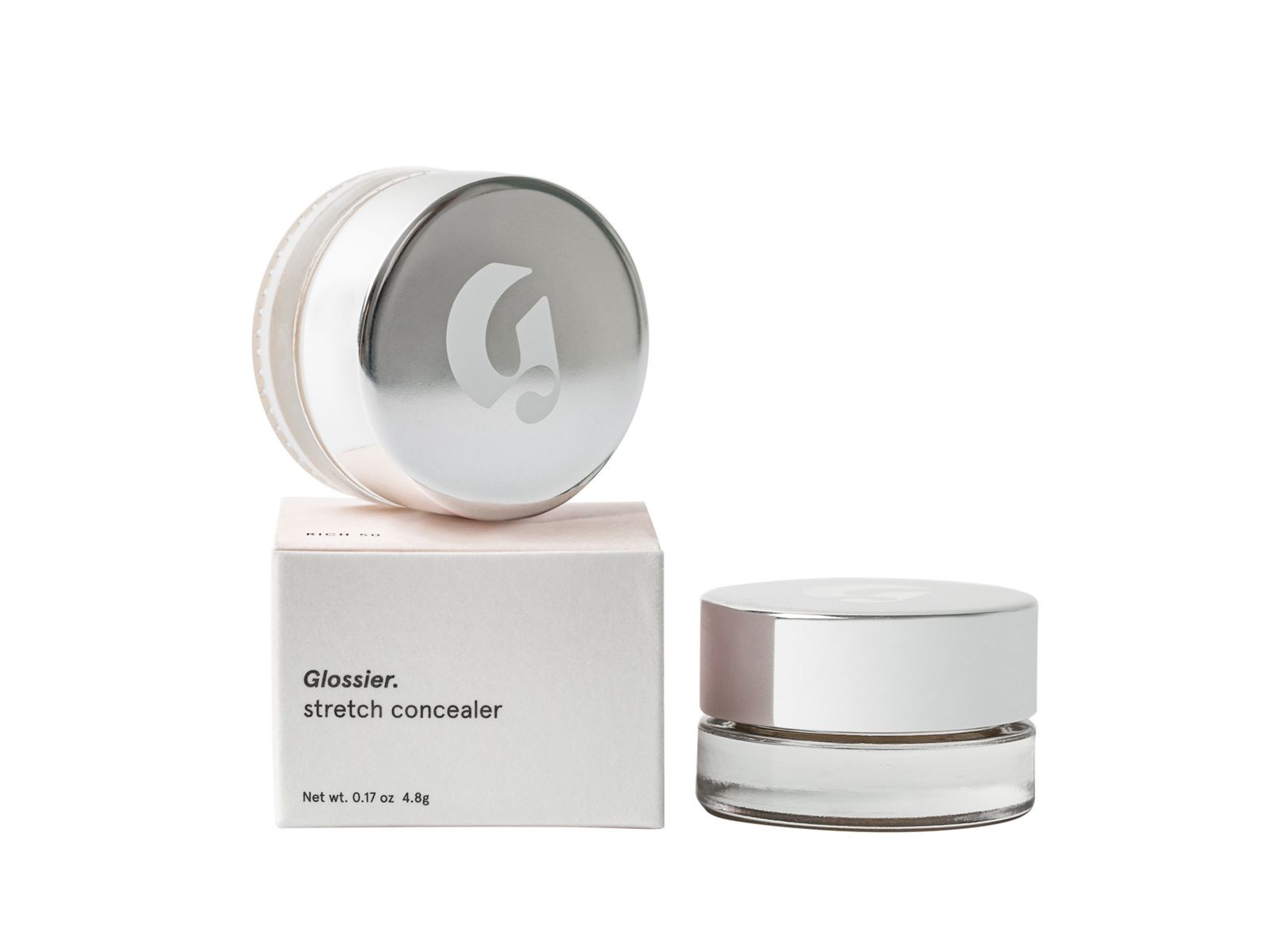 This soft, creamy concealer is medium coverage at best, but even so, something about the wax in its formula makes it highly adept at enhancing and brightening skin without looking caked-on or emphasizing pores. It leaves skin feeling hydrated and looking a hell of a lot fresher, and though the shade range leaves something to be desired, we've seen the five choices work for a surprisingly wide variety of complexions. Unless you're down with some shine, you'll want to set this one with powder — it has a dewy finish, which isn't for everyone.
Glossier, $18, available at Glossier

If your skin is less than perfect as it is, you'll most likely want to eschew the Skin Perfecting Tint in favor of something that, you know, actually covers up whatever it is you're trying to hide. But if you already have genetically lovely skin that you're just looking to enhance, this sheer, satiny tint seems like just the thing to smooth and even out an already borderline-flawless complexion.
Glossier, $26, available at Glossier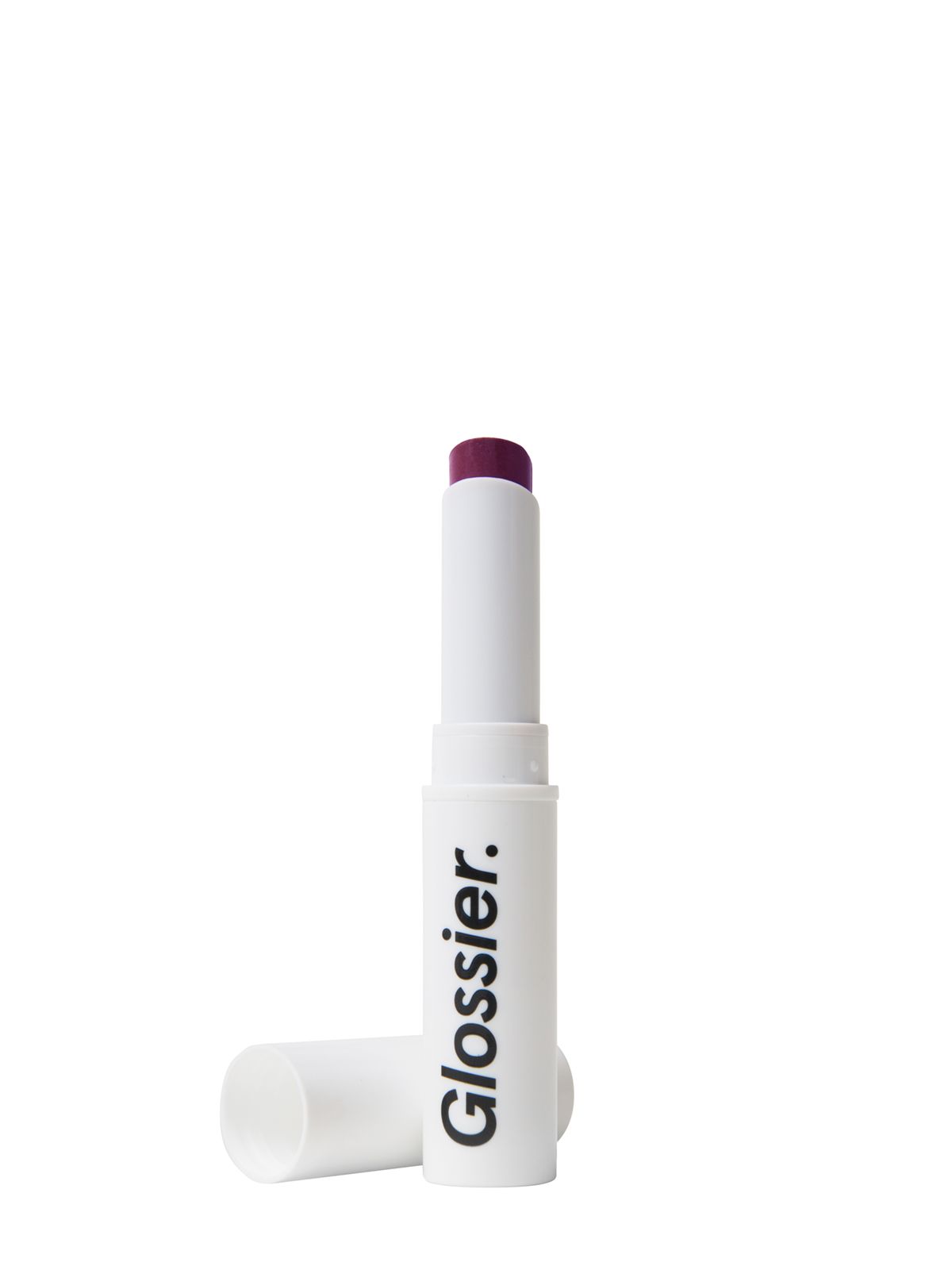 Haters will say that Generation G is just a glorified tinted lip balm — but have you ever found another tinted lip balm that imparts just the right amount of soft matte color, that looks deliberately layered and blotted to just-bitten perfection with a single swipe? We certainly haven't.
Glossier, $18, available at Glossier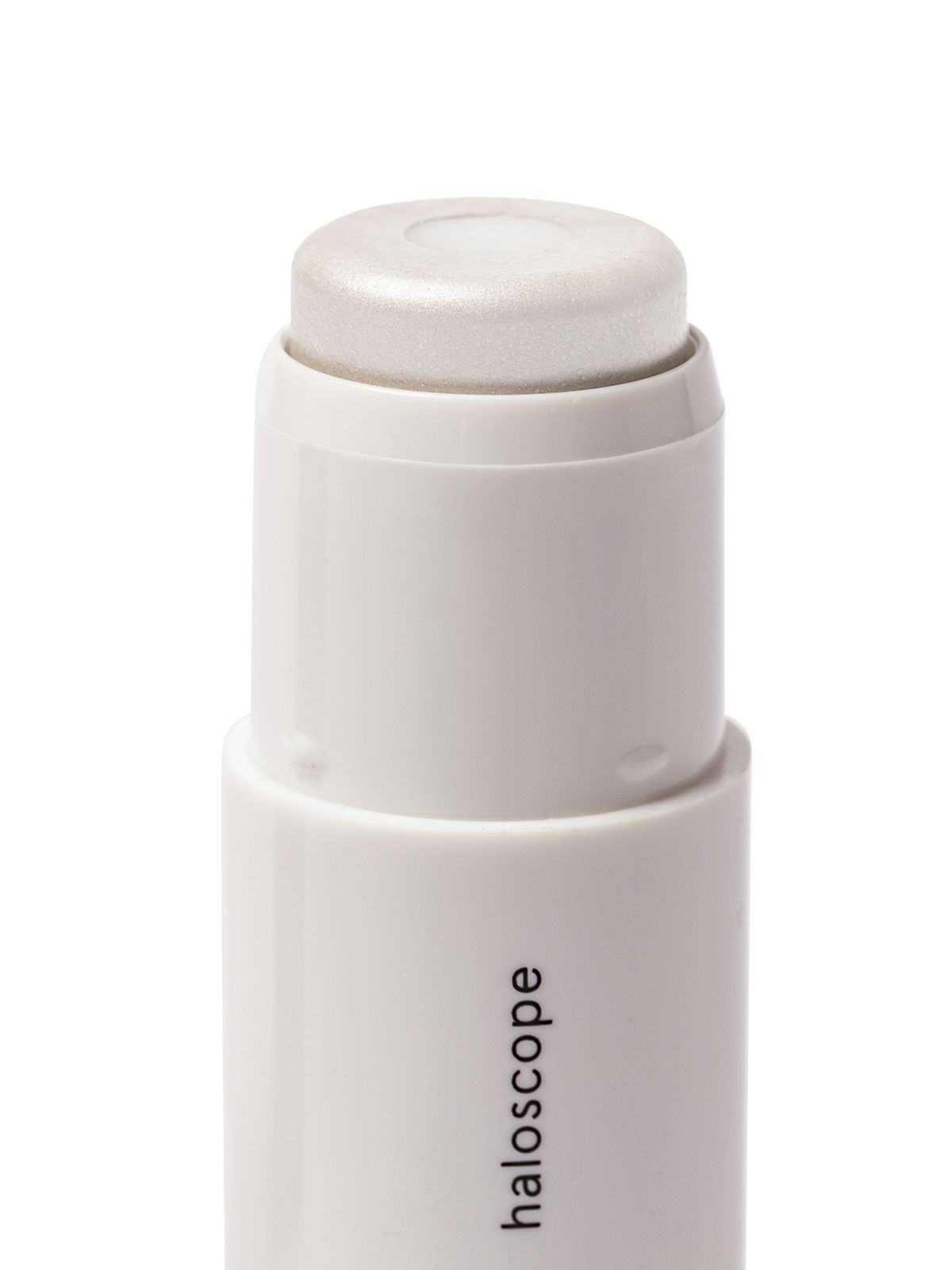 The highlighter that made us believe in highlighter again is a unique specimen, an easy, user-friendly twist-up stick of dewy, non-sparkly skin. You can thank the hydrating oils in the core for that — unlike other cream highlighters, this one incorporates vitamin-rich moisturizers that only add to the supernatural sheen.
Glossier, $22, available at Glossier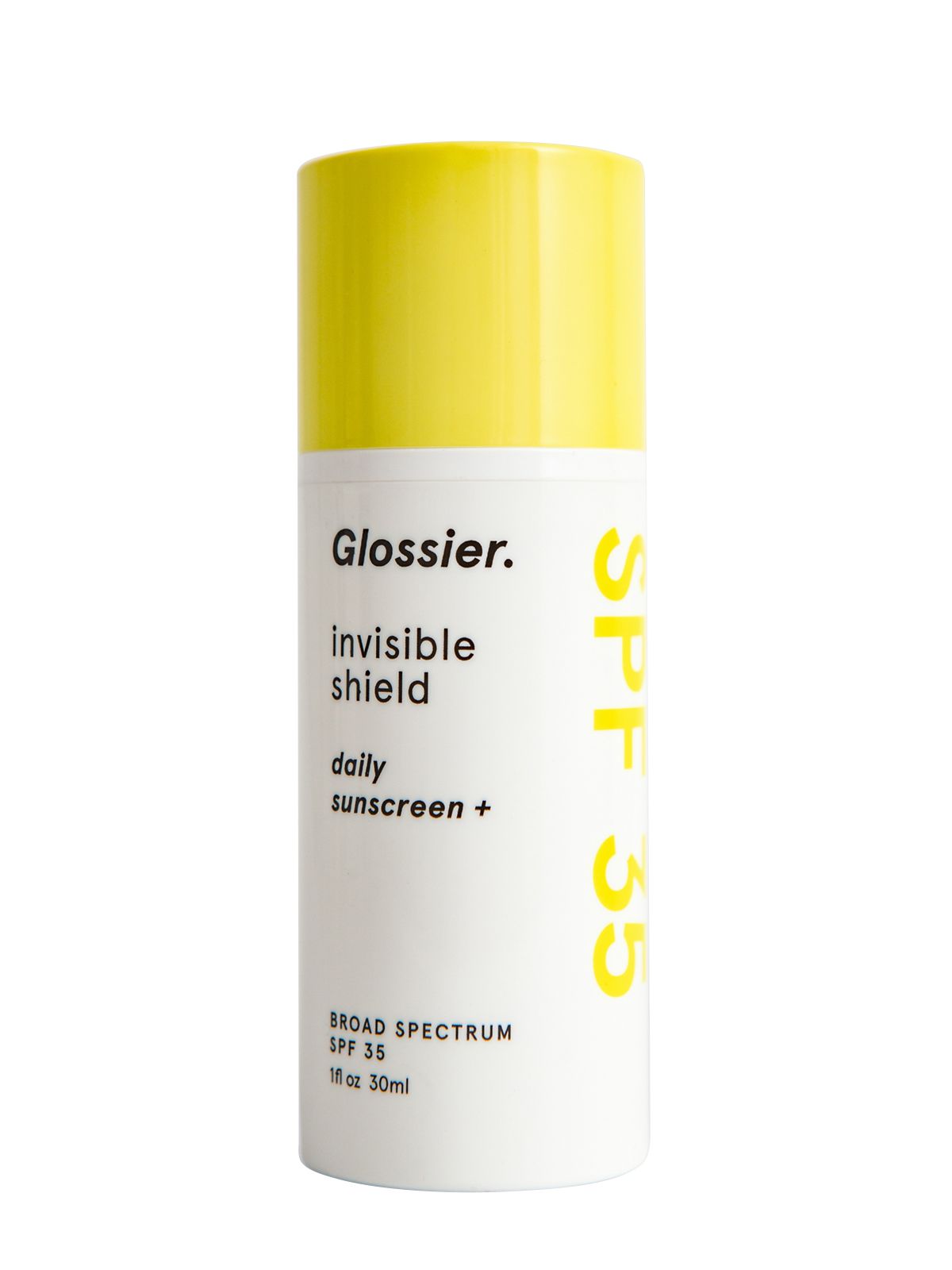 With a clear, water-gel hybrid formula that absorbs into skin without greasiness or any chalky white cast, this inoffensive sunscreen might just be a game-changer for anyone who usually avoids sunscreen for whatever reason. It's serviceable in that sense, but because of the significant amount of sweet orange-peel oil, sensitive skin types might want to stick with something more gentle. It does, however, smell very good.
Glossier, $25, available at Glossier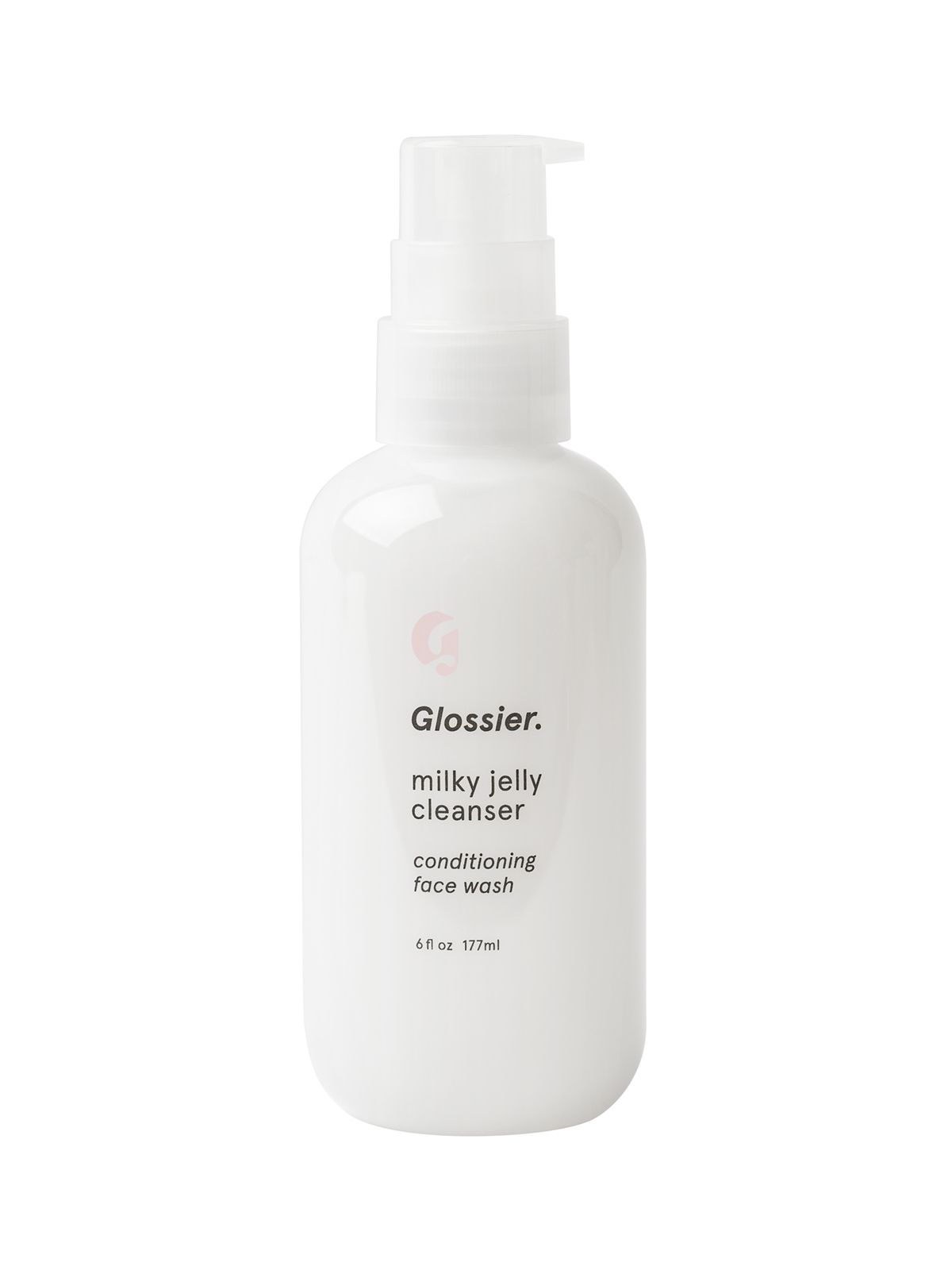 For any one cleanser to be fundamentally perfect, it must be three things: gentle, effective, and versatile. Milky Jelly is all of those things, a skin-coddling wash that can be used on wet or dry skin to remove even waterproof makeup without ever feeling harsh or irritating. Skin is left feeling healthy, soft, and cared for — and the subtle rose scent is downright dreamy.
Glossier, $18, available at Glossier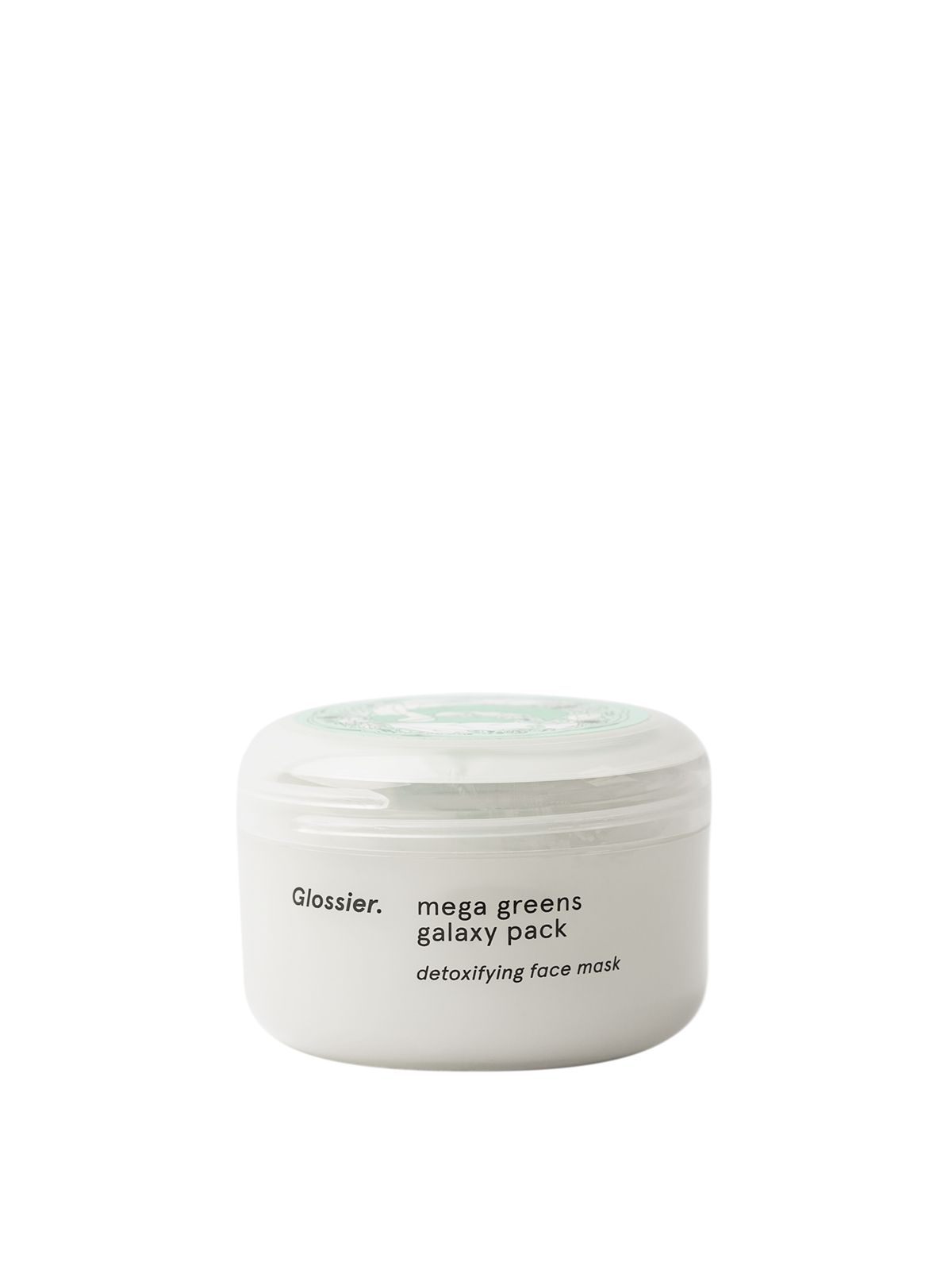 This traditional kaolin-clay face mask is boosted with nourishing ingredients like rosemary, pomegranate, spinach, and parsley — kind of like brunch at Urth Caffé, only for your face. It leaves our skin feeling soft and clear, but still well-hydrated, which is more than can be said for most pore-purifying clay masks.
Glossier, $22, available at Glossier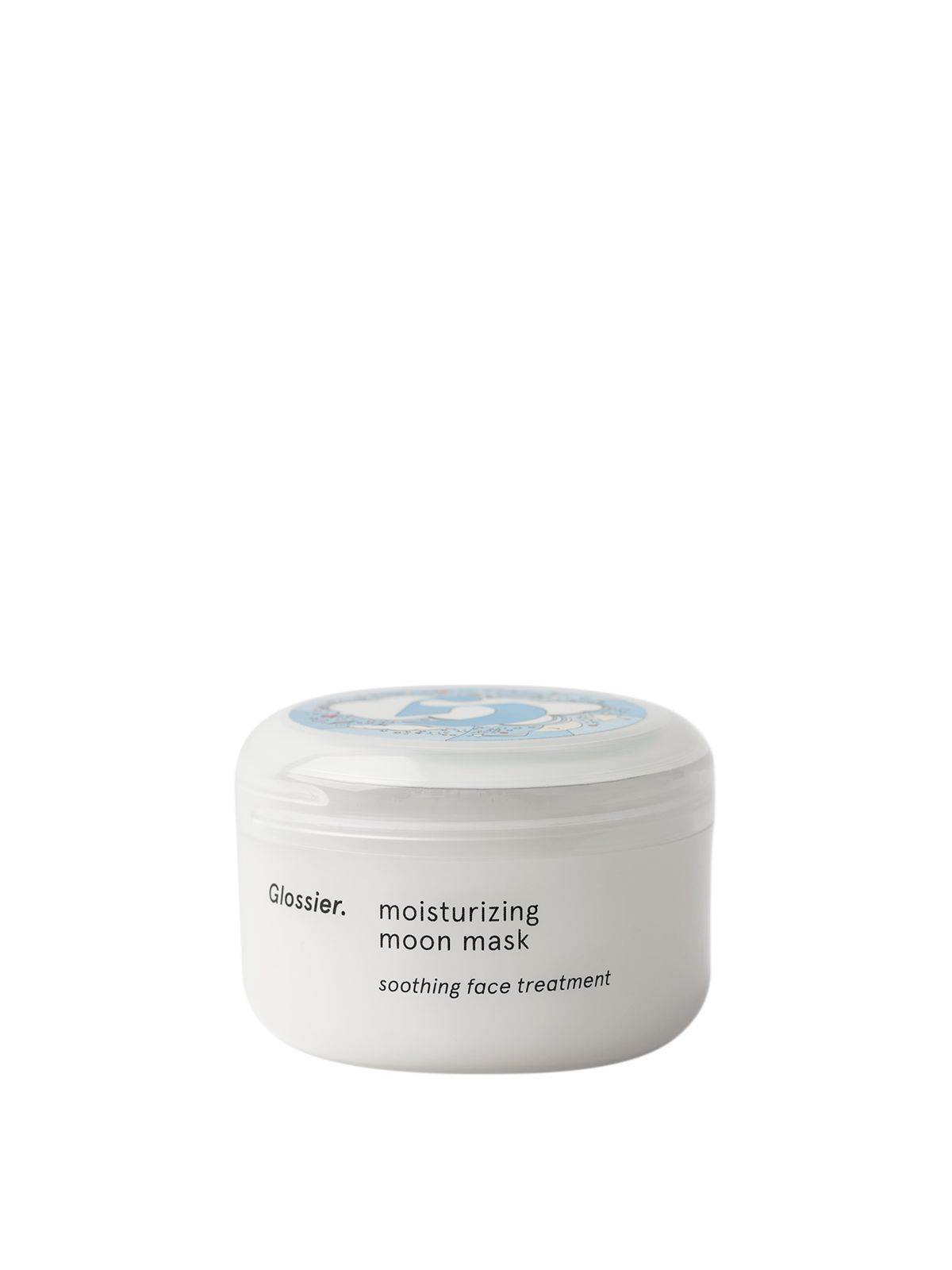 Like your thickest, most hydrating moisturizer on steroids, this creamy mask does what it says, soothing and quenching dry, dull skin. We suggest stashing it in the fridge once the weather warms up — its cooling, tall-drink-of-water effect is perfect for rehabbing skin post-sun exposure.
Glossier, $22, available at Glossier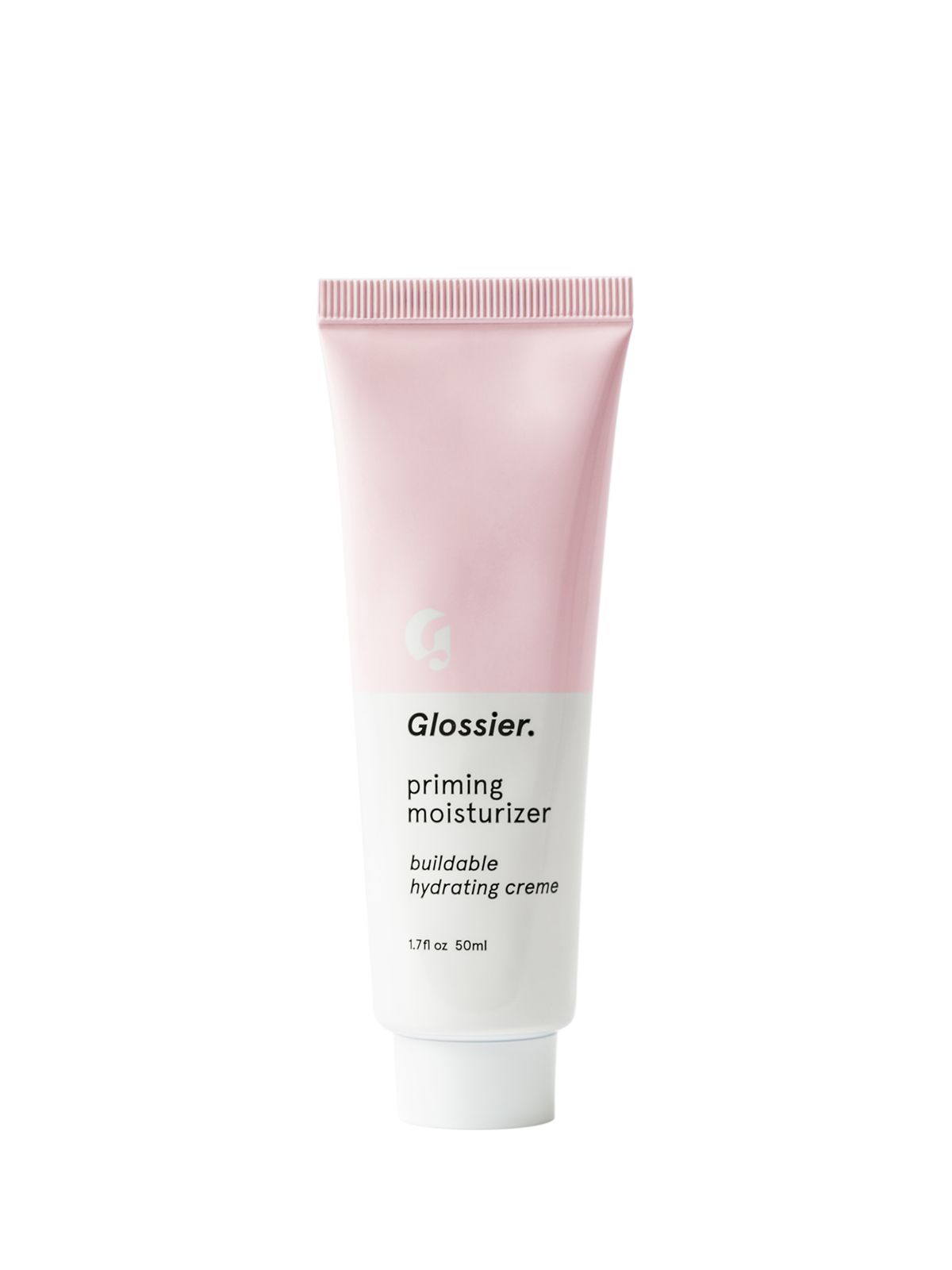 One of the very first Glossier launches, the Priming Moisturizer is essentially foolproof, a silky, lightweight moisturizer that absorbs instantly into skin to create a solid canvas for makeup. It's not too hydrating, so you'll want to layer it over a serum if you're on the dry side, but its plumping, brightening claims are not exaggerated: This stuff works.
Glossier, $22, available at Glossier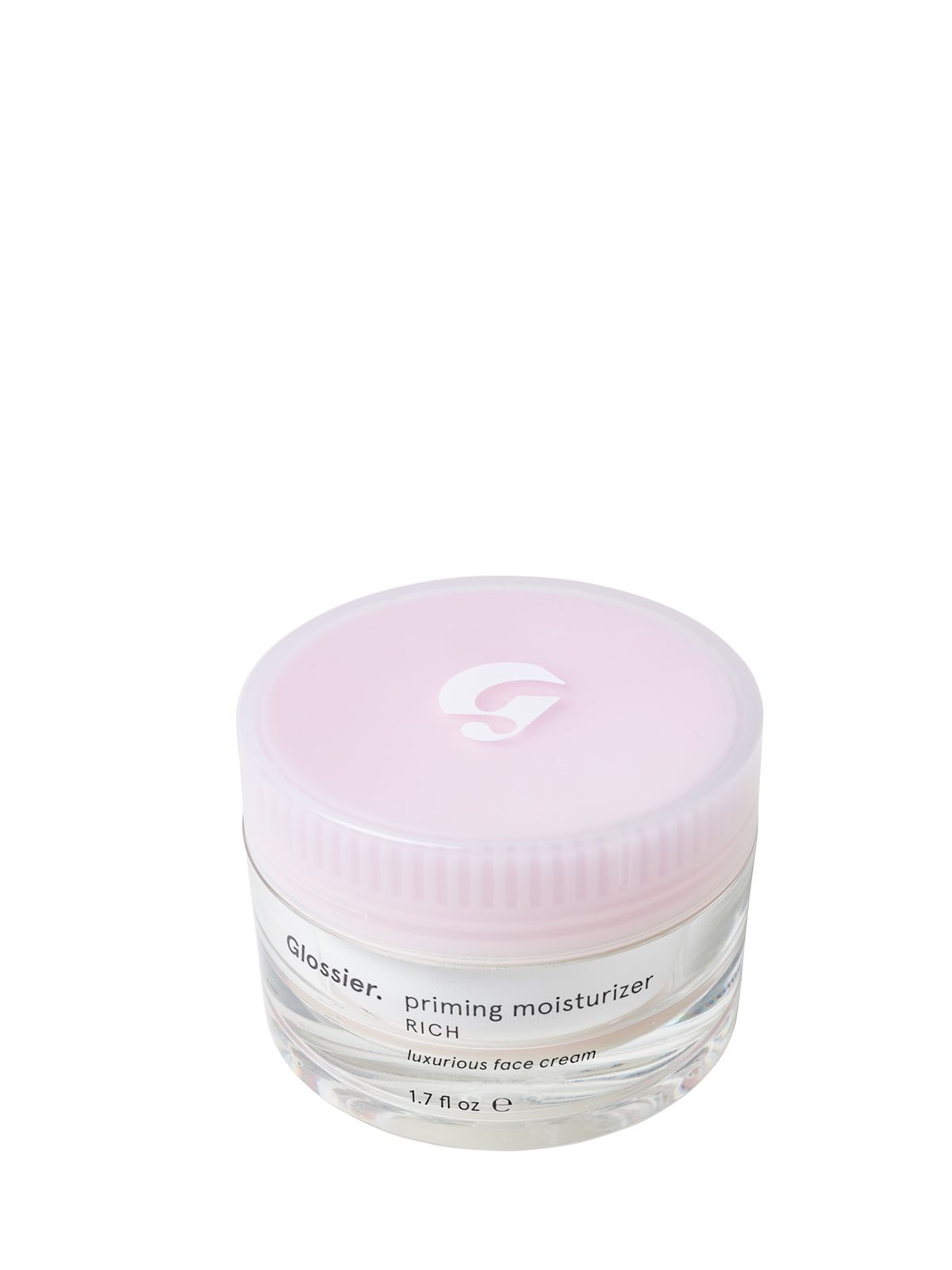 A richer, more nourishing take on the original Priming Moisturizer, this one's a proper night treatment, and feels super luxe going on. Packed with ceramides and fatty acids, it's excellent for hydrating oily and combination skin types while balancing, too — though if you're sensitive to essential oils, you'll want to give this lavender-laced formula a hard pass.
Glossier, $35, available at Glossier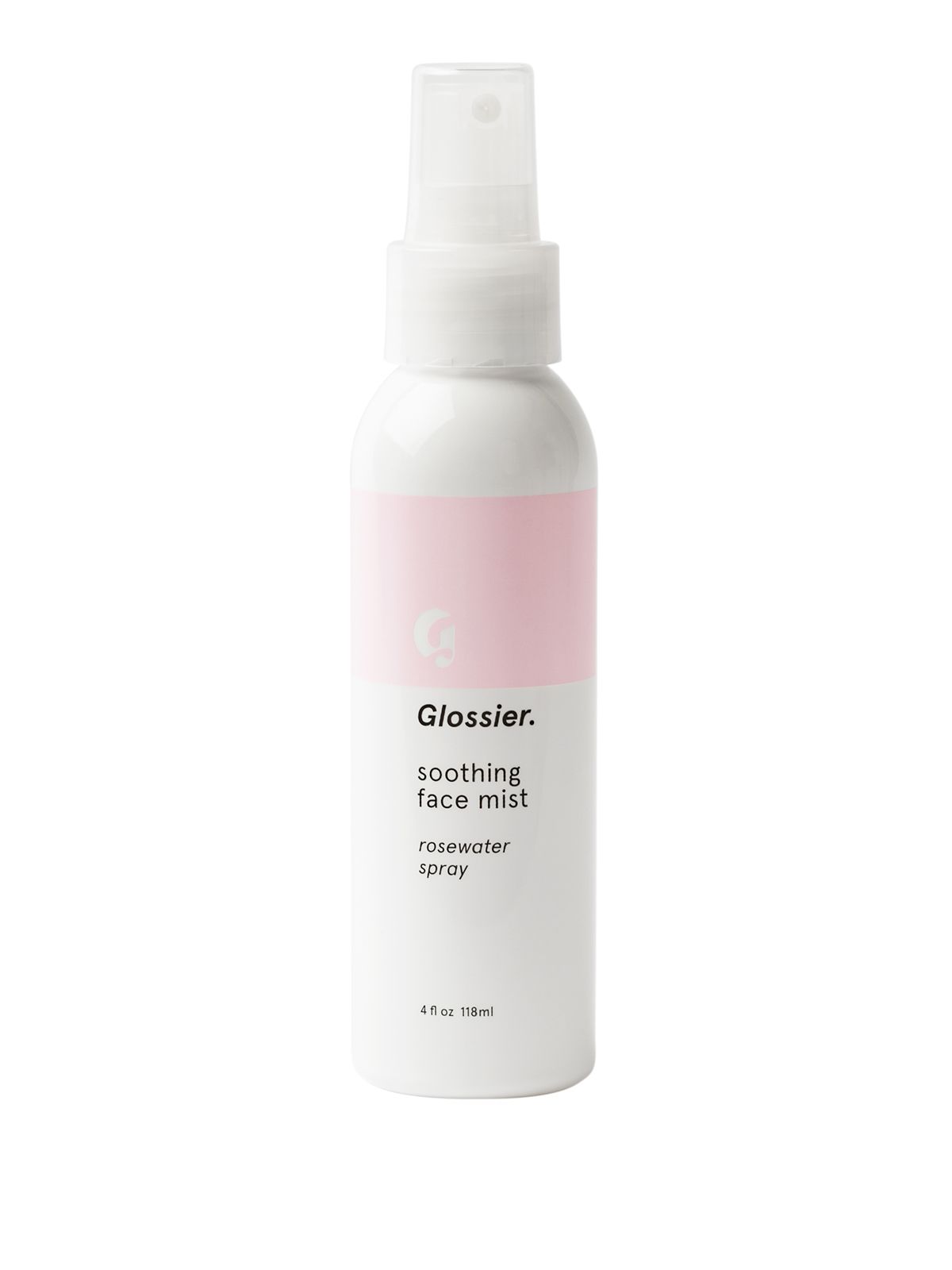 Well, it's a face mist — and a very nice one, at that, comprised mostly of rosewater, glycerin, and honeysuckle extract.
Glossier, $18, available at Glossier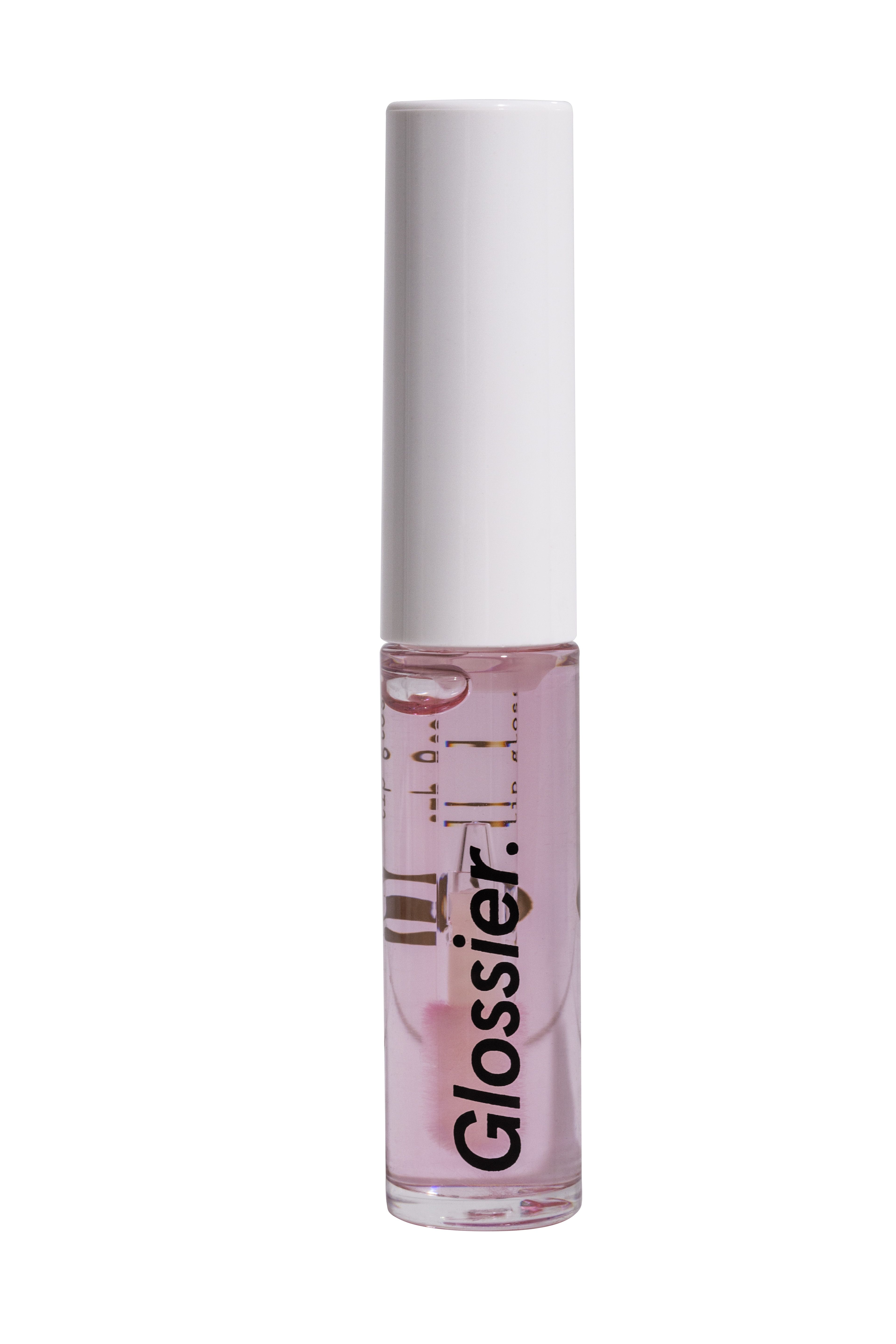 A perfectly nice clear, non-sticky gloss that leaves lips hydrated and adds just the right amount of sexy sheen. It's not the most innovative, or the most affordable — but it does look good, so if you're committed to that aesthetically-pleasing Glossier lifestyle, this is one tube you'll probably want to keep at your desk for any Instagram opportunities.
Glossier, $14, available at Glossier
Click HERE to read more from Refinery29


Loading ...