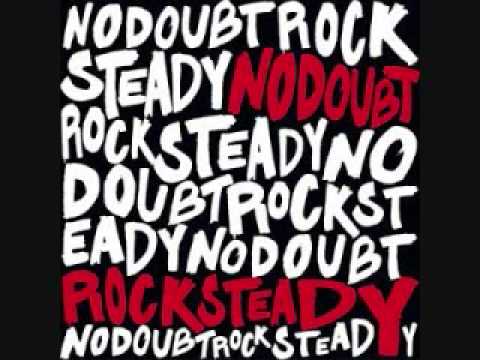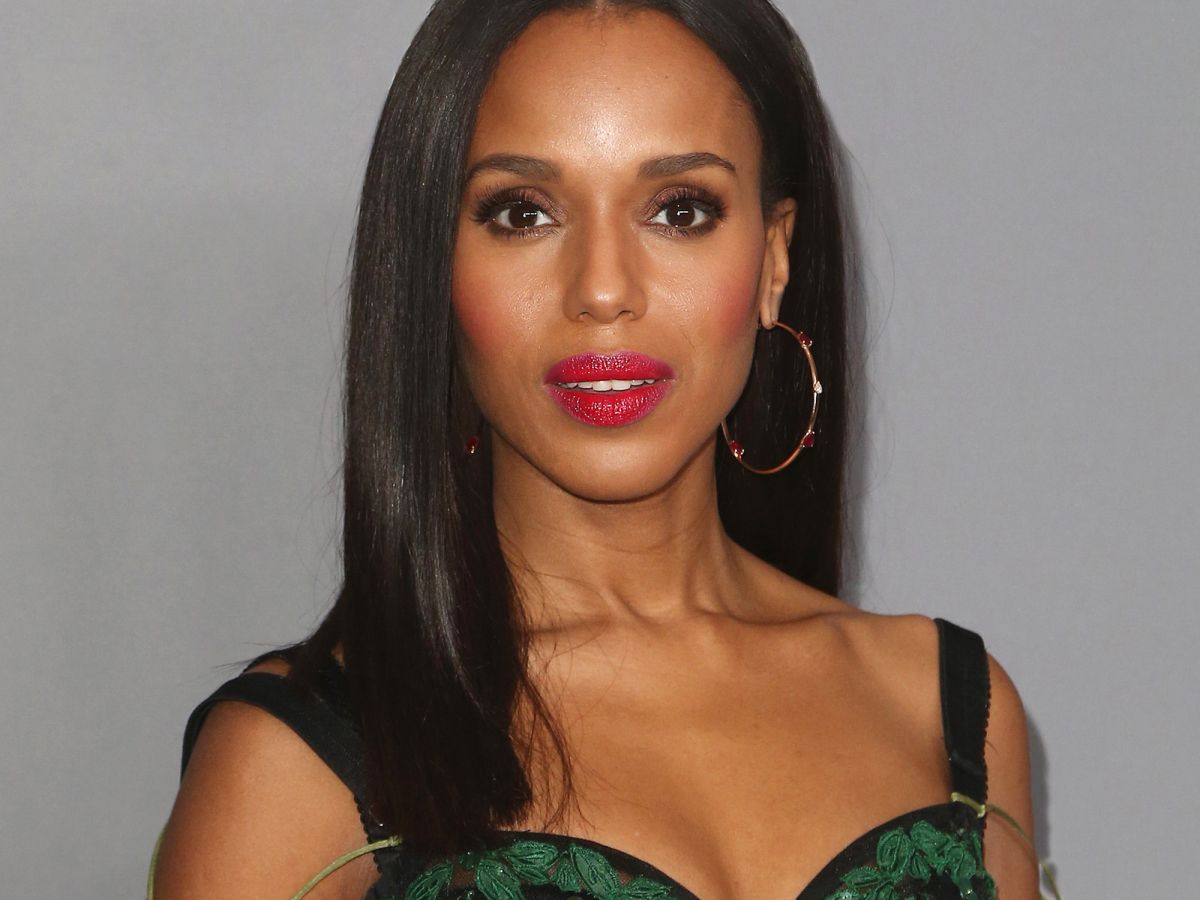 We associate certain hairstyles and hair colors with particular celebrities. There's Ariana Grande's ponytail, Zooey Deschanel's eye-grazing bangs, Gwen Stefani's platinum hue — you get the picture. Well, it turns out, these ladies didn't always have their signature 'dos (shocker, we know…). That's right, Gwen didn't come out of her mom's womb rocking a white-blond, asymmetrical bob — blasphemous, we know.
Curious what Ariana looks like sans ponytail? Or what hair chameleon Katy Perry's natural locks are like? Ahead, we take a trip down memory lane to show you. Click through to see what some of your favorite stars look like with their au naturel manes. Prepare for some serious double takes.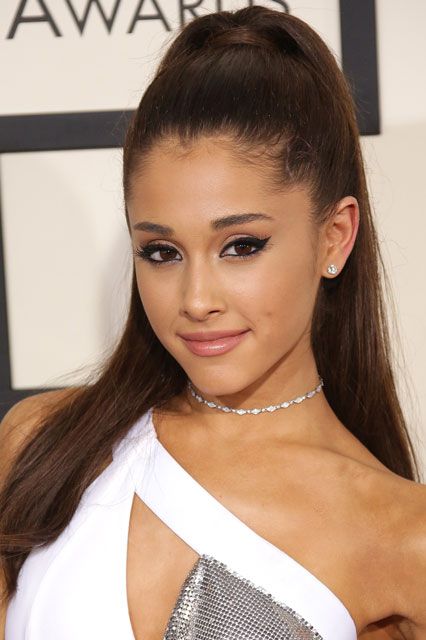 Ariana Grande's openly talked about her hair woes. After years and years of being dyed for the Nickelodeon show Sam & Cat, her tresses suffered serious damage. As a result, Ariana's signature some-up-some-down style, which she wears with the help of extensions, is the only 'do she feels comfortable with while she allows her hair to recover.
Photo: Jim Smeal/BEI/Shutterstock.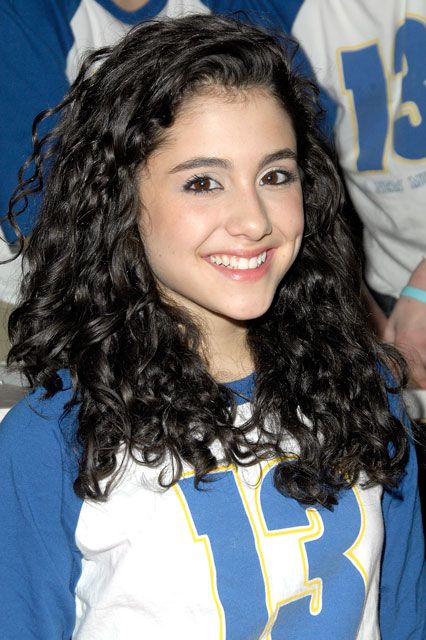 Ariana's hair skews on the curly side, as this throwback picture proves. This past September, the star also gave us a (very rare) glimpse at her modern-day ringlets, which are just as beautiful.
Photo: Joe Corrigan/Getty Images.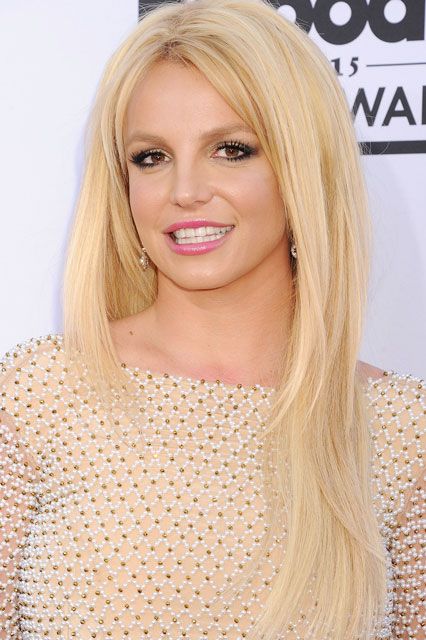 Britney Spears' name is practically synonymous with blond hair nowadays. While she's experimented with length here and there, it's stayed steadily light since the early aughts.
Photo: Broadimage/REX/Shutterstock.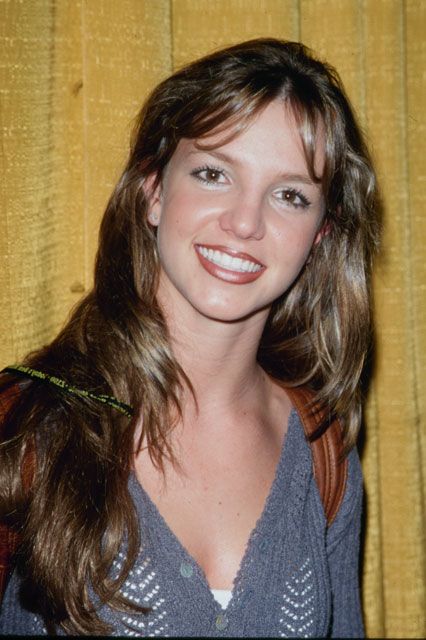 But when she first came onto the scene (think "…Baby One More Time" days), young Spears was a brunette with very on-trend '90s lipliner.
Photo: The LIFE Picture Collection/Getty Images.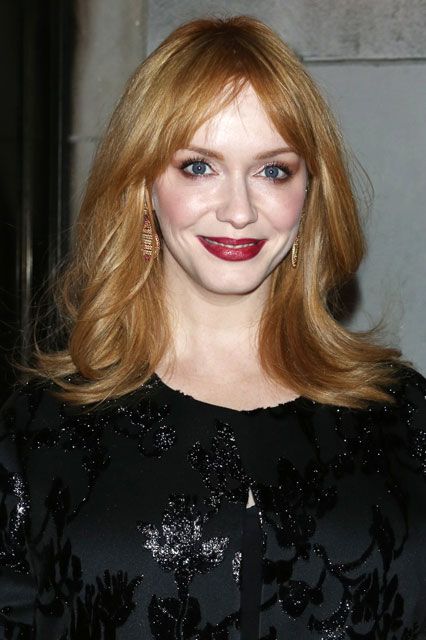 It's hard for us to picture Joan, err, we mean Christina Hendricks, without her signature fiery-red mane.
Photo: Gregory Pace/BEI/Shutterstock.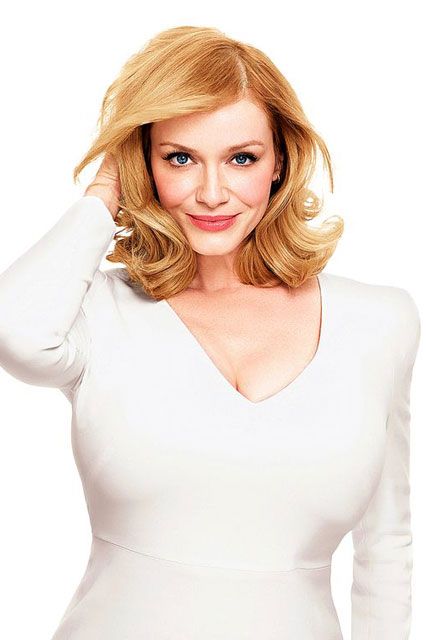 Turns out, Hendricks is actually a bottle redhead. Her natural hair color is blond. She started dyeing it bright-red at age 10 because she was obsessed with Anne of Green Gables.
Photo: Courtesy of Clairol.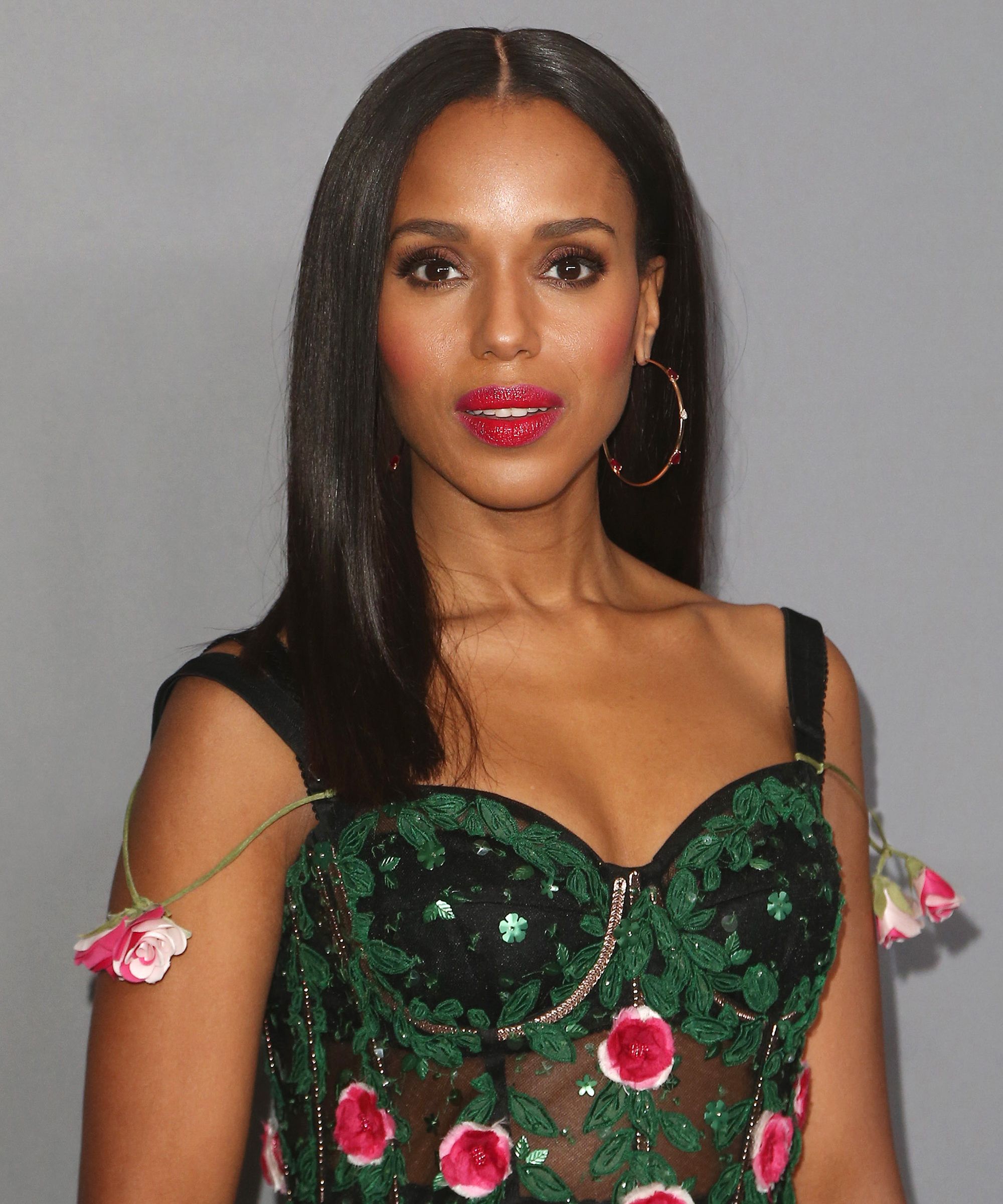 Kerry Washington's sleek styles are often reserved for her role as Olivia Pope on Scandal.
Photo: Tommaso Boddi/WireImage.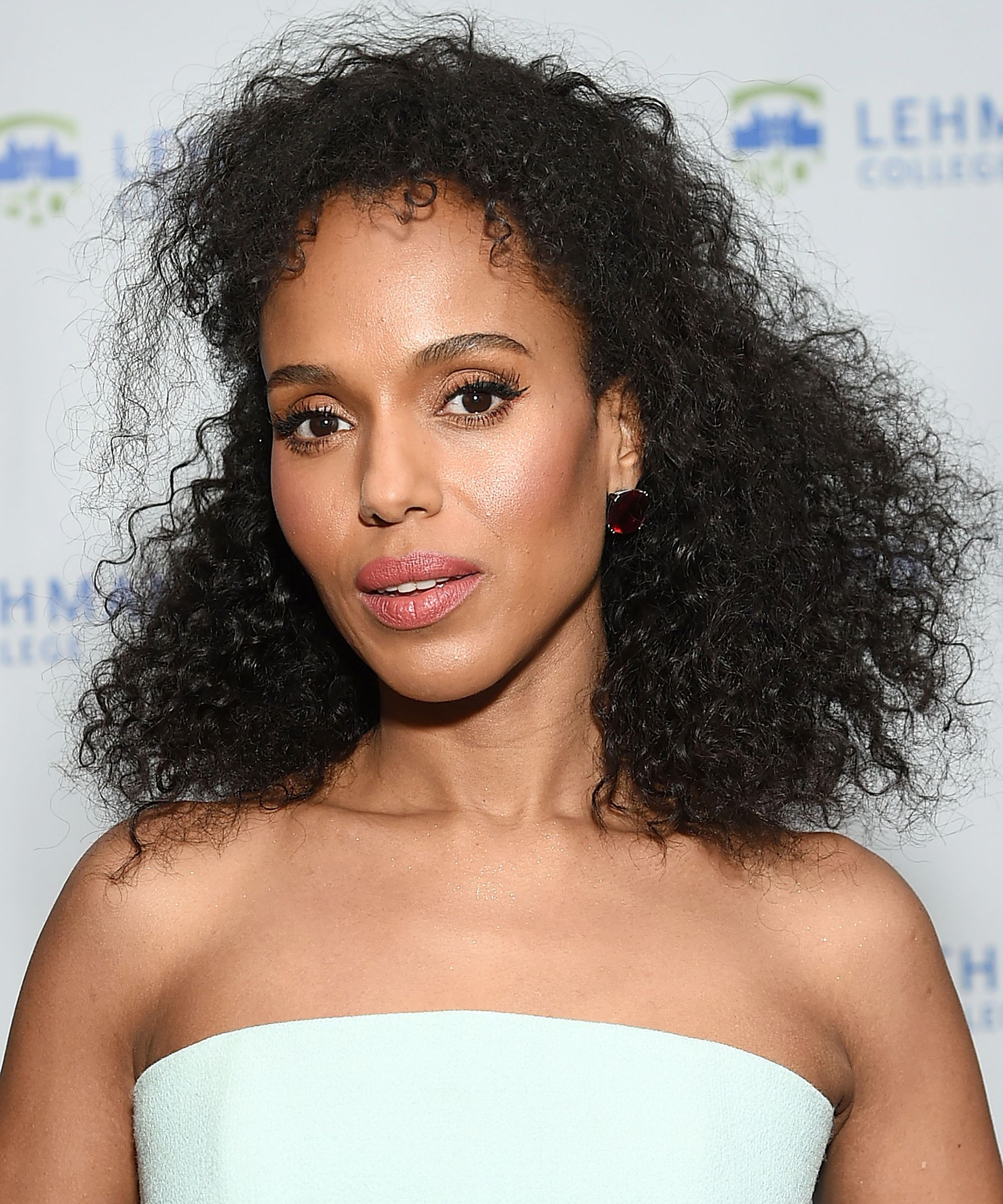 But according to Washington's hairstylist, Takisha Sturdivant-Drew, the actress likes to change it up a whole lot more than her on-screen character. Pope might enjoy rocking smooth waves, but Washington is all about embracing her natural texture.
Photo: Mike Coppola/Getty Images.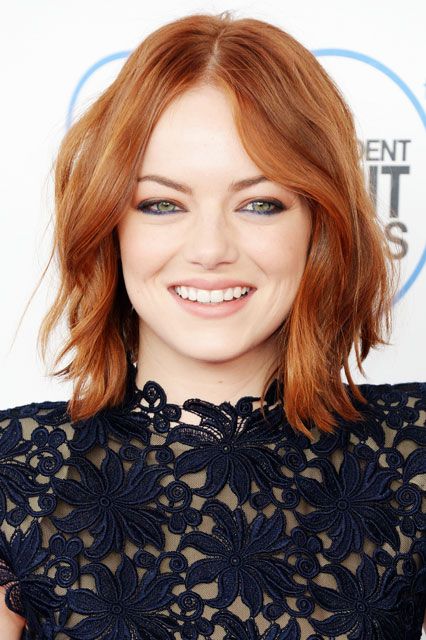 We were introduced to Emma Stone as a snarky redhead in the hit comedy Superbad.
Photo: Stewart Cook/REX/Shutterstock.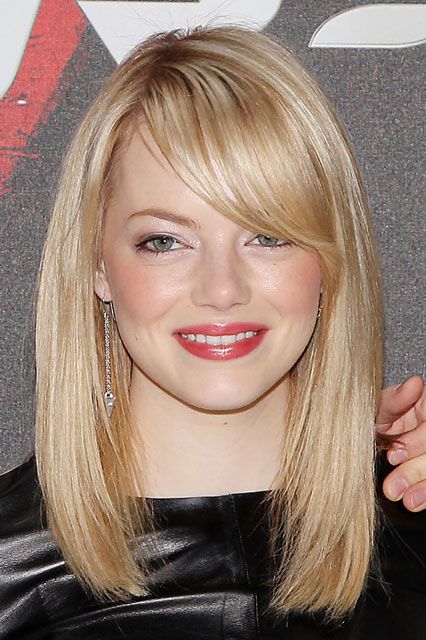 We have yet another bottled redhead on our hands. The actress dyed her hair back to her born-with-it blond color for her role in The Amazing Spider-Man. "My natural hair is blond, so it's kind of nice," Stone said in an interview with MTV. "I looked in the mirror and said, 'Oh my God, it's me again! It's been so long!'"
Photo: Amanda Schwab/StarPix/REX/Shutterstock.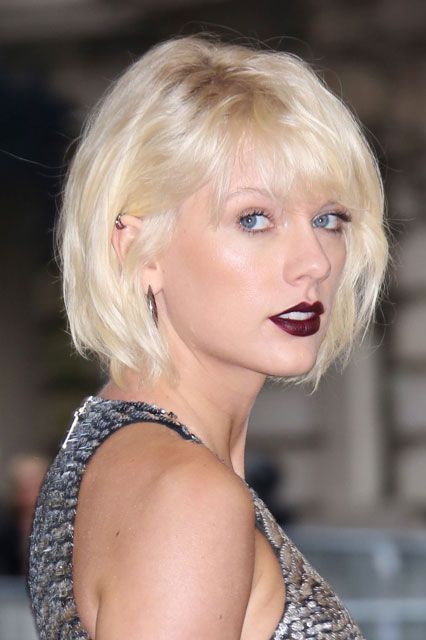 Taylor Swift shocked the world when she dyed her hair a vibrant platinum-blond last month.
Photo: Matt Baron/BEI/Shutterstock.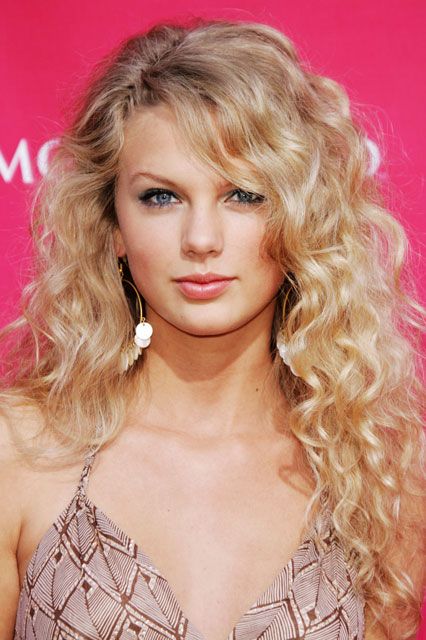 Teenage Swift, though, was all about the natural, more subdued blond version. Not only that, but Swifty is also a member of the curly club.
Photo: Jim Smeal/BEI/Shutterstock.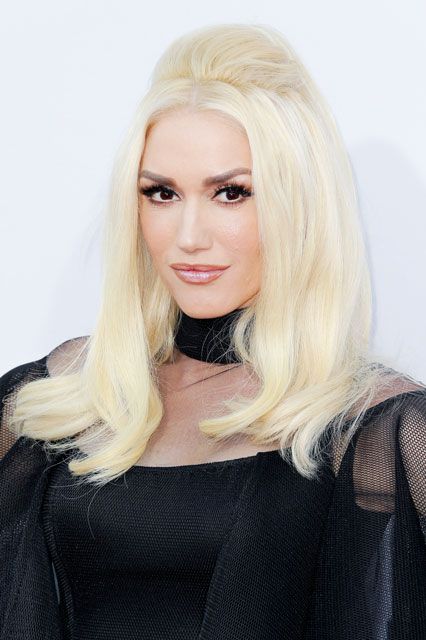 Gwen Stefani has been (on and off, but mostly on) platinum-blond for more than two decades. And it's clear that she has an affinity for the color; she even has a song dedicated to it.
Photo: Chelsea Lauren/REX/Shutterstock.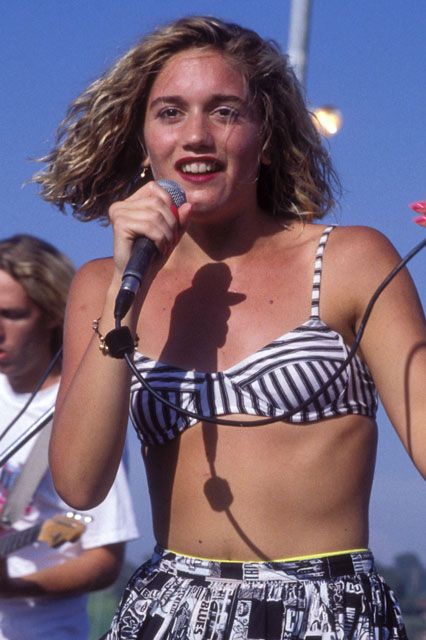 The star once told InStyle, "I haven't seen my real hair color since ninth grade!" Here is a throwback reminder of her dark, slightly wavy tresses. A complete 180 from the bleached-blond we know and love.
Photo: Barry King/WireImage.

It's hard to keep track of what hue Katy Perry's hair is this week, let alone before she even became Katy Perry. Seriously, she's literally colored it every color of the rainbow.
Photo: Jim Smeal/BEI/Shutterstock.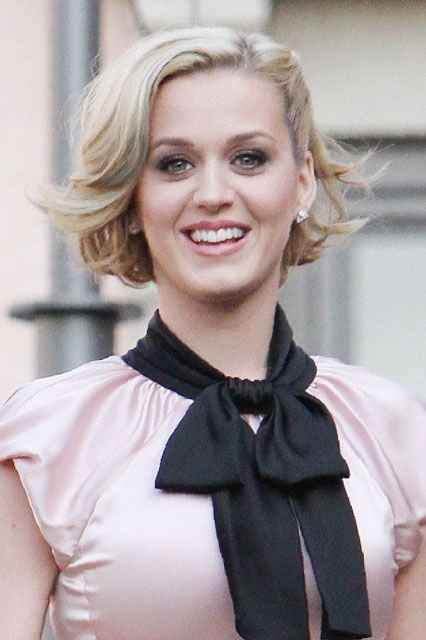 The only color we haven't seen Perry dabble with is her God-given one: blond. That is, until now.
Photo: Broadimage/ Rex/ Shutterstock.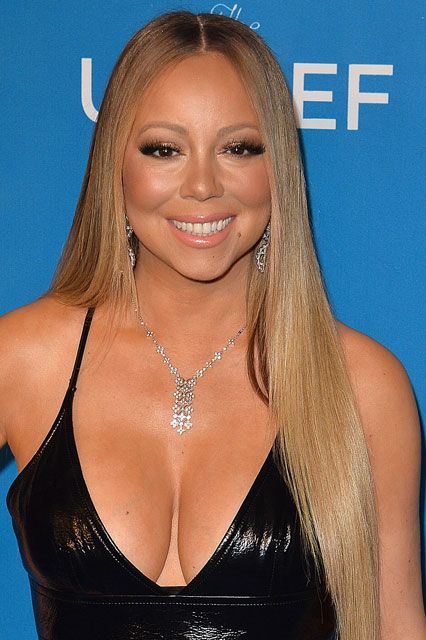 Mariah Carey is all about the honey-blond and stick-straight look nowadays.
Photo: Jim Smeal/BEI/Shutterstock.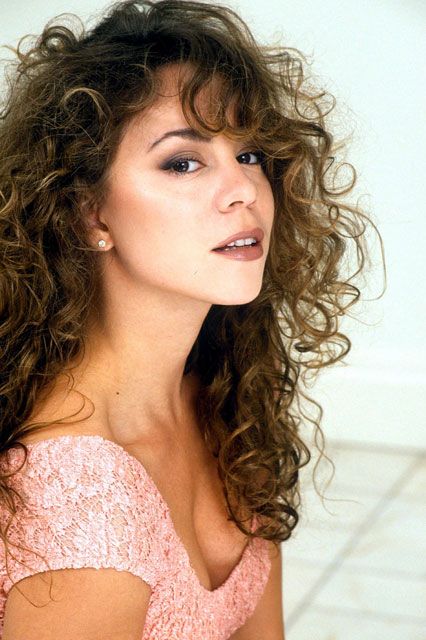 But '90s Mariah and her full, dark curls will always be our baby.
Photo: REX/Shutterstock.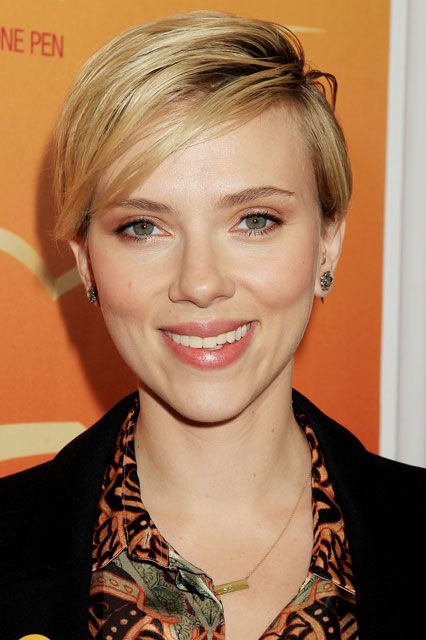 Scarlett Johansson has made a name for herself as a blond bombshell.
Photo: Dave Allocca/StarPix/REX/Shutterstock.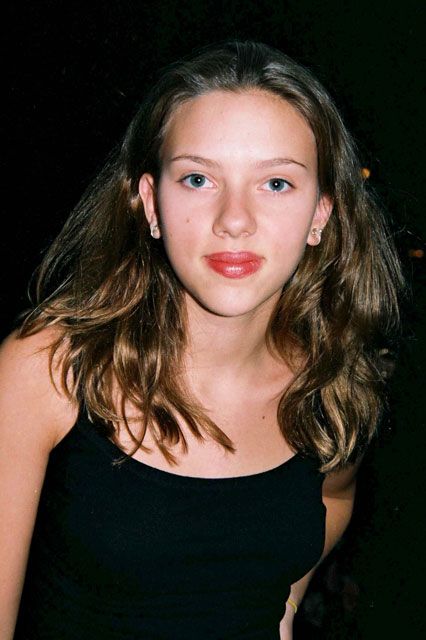 Young ScarJo, though, had dark-chocolate locks — and we wouldn't be mad if they made another appearance.
Photo: Matt Baron/BEI/ Shutterstock.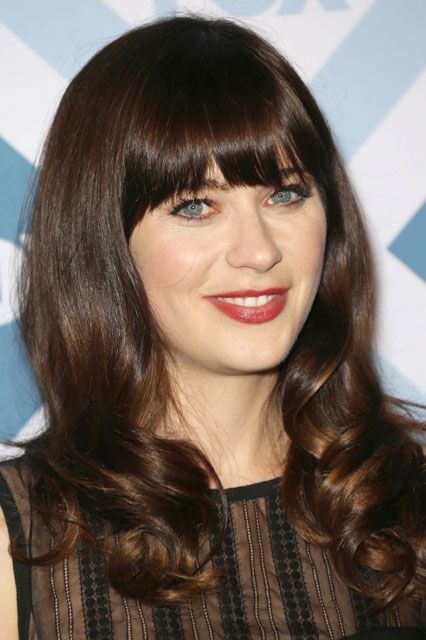 Zooey Deschanel just isn't Zooey Deschanel without her shiny brown hair and bangs, right?
Photo: Jim Smeal/BEI/Shutterstock.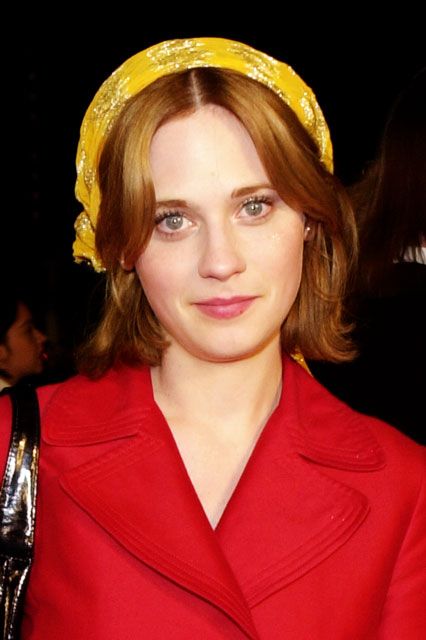 Well, starting out, baby Zooey was a strawberry blonde with a love for middle-parts. Seriously, we hardly even recognize this bandana-wearing bandit.
Photo: Chris Weeks/ Hulton Archive/ Getty Images.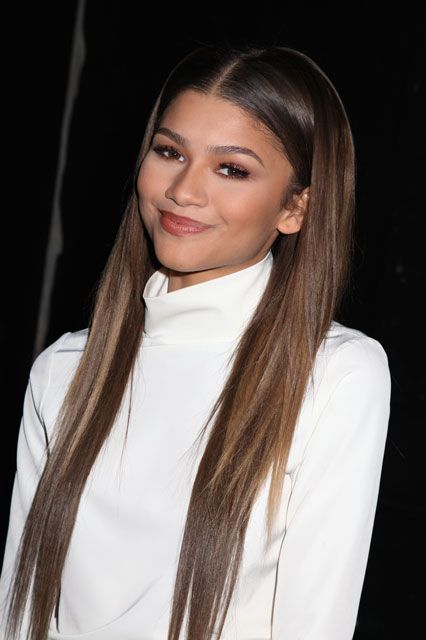 Though Zendaya told us she's not looking to change up her hair color anytime soon, she has changed the style (via wigs) more frequently over the past couple of years than we probably will, like, ever.
Photo: Gregory Pace/BEI/Shutterstock.
The star has openly talked about her struggles accepting her naturally curly hair, and the damage her strands have been exposed to via heat tools. But when we're lucky, Zendaya shows off her bouncy ringlets (as seen here) in all their glory.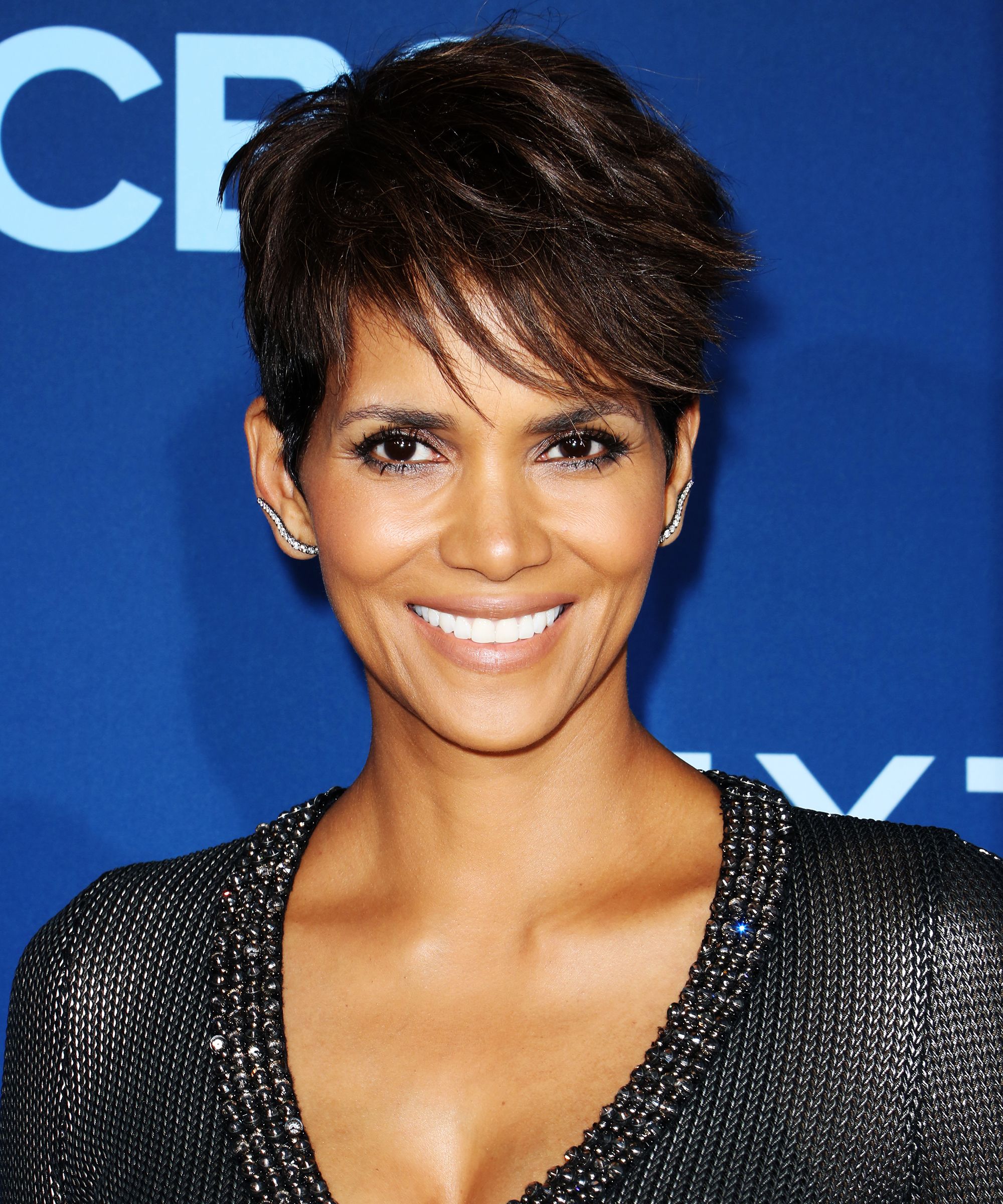 True story: If you Google "Halle Berry short hair," you'll get over one million results. The
Kidnap
star has arguably one of the most famous pixies on the planet, sparking an onslaught of copycats from the '90s to today. "I just see myself as a short-hair, spunky kind of person," she once told
InStyle
.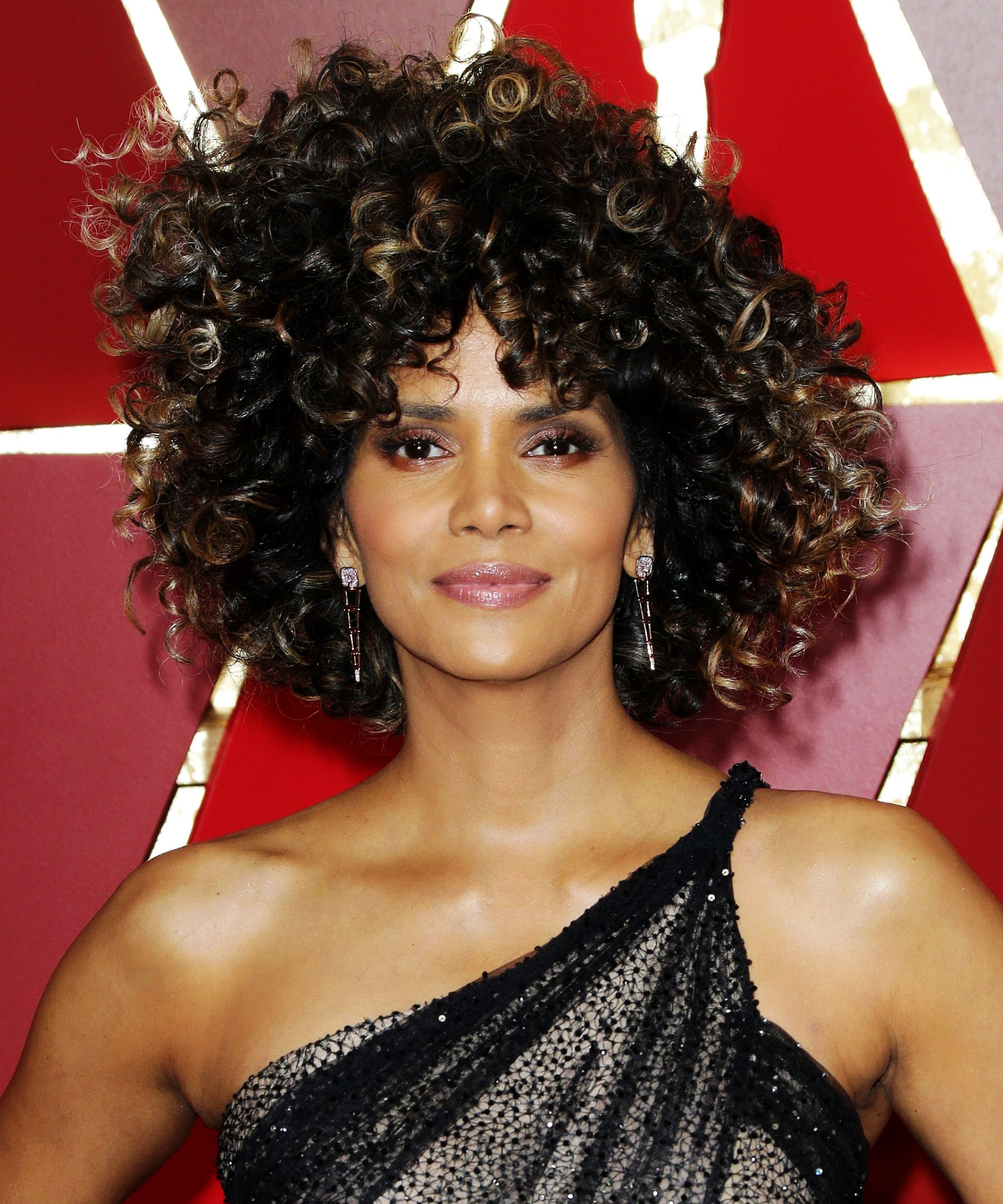 Decades later, Berry is going big. At the 2017 Oscars, she paid homage to her natural curls with this 'do, done by longtime stylist Castillo.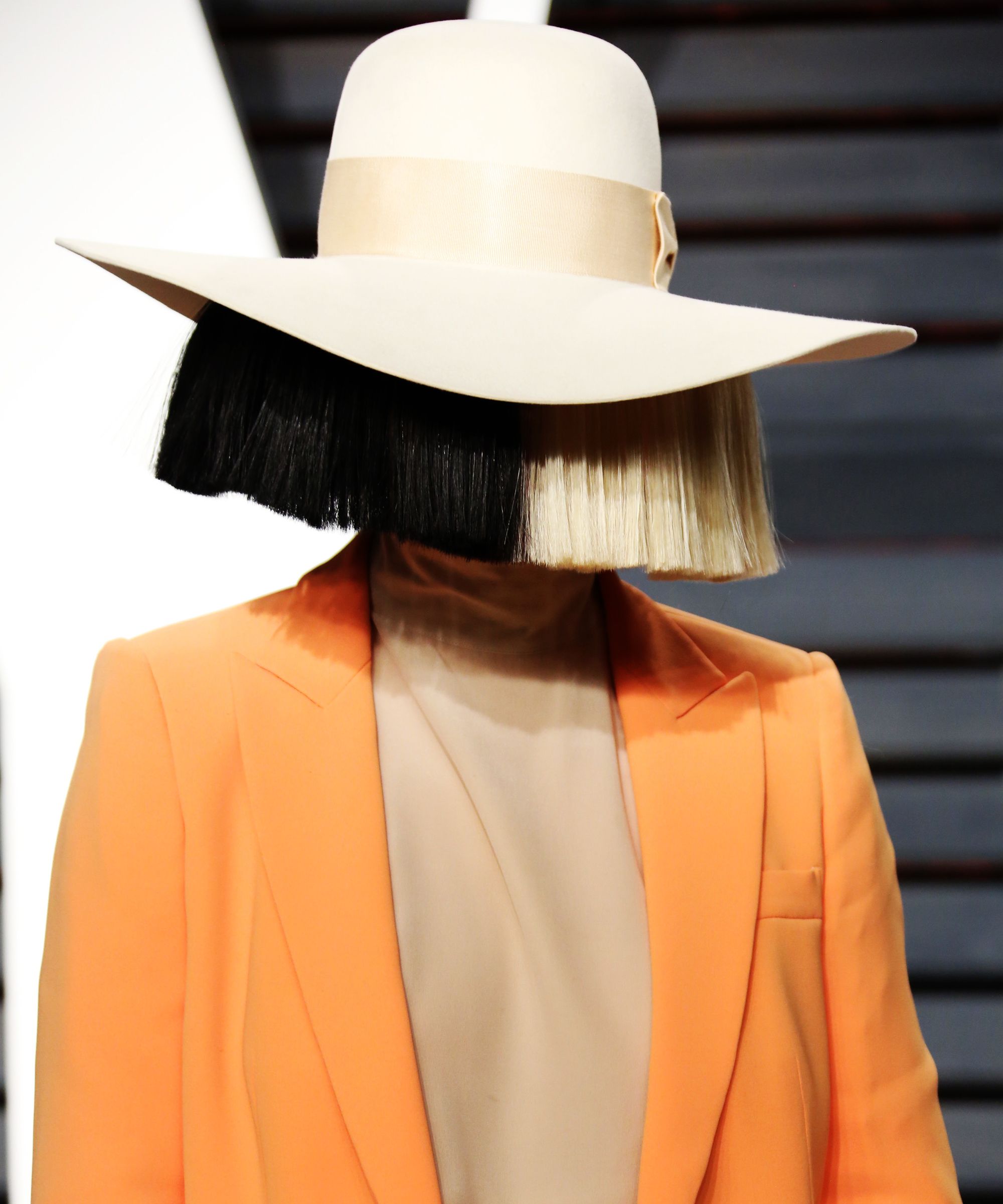 Sia revealed that she wears her face-covering wigs so that the public won't be all up in her business. "I don't wear this unless there are cameras around," she told James Corden. "I only wear this to try and maintain a modicum of privacy."
Photo: Matt Baron/REX/Shutterstock.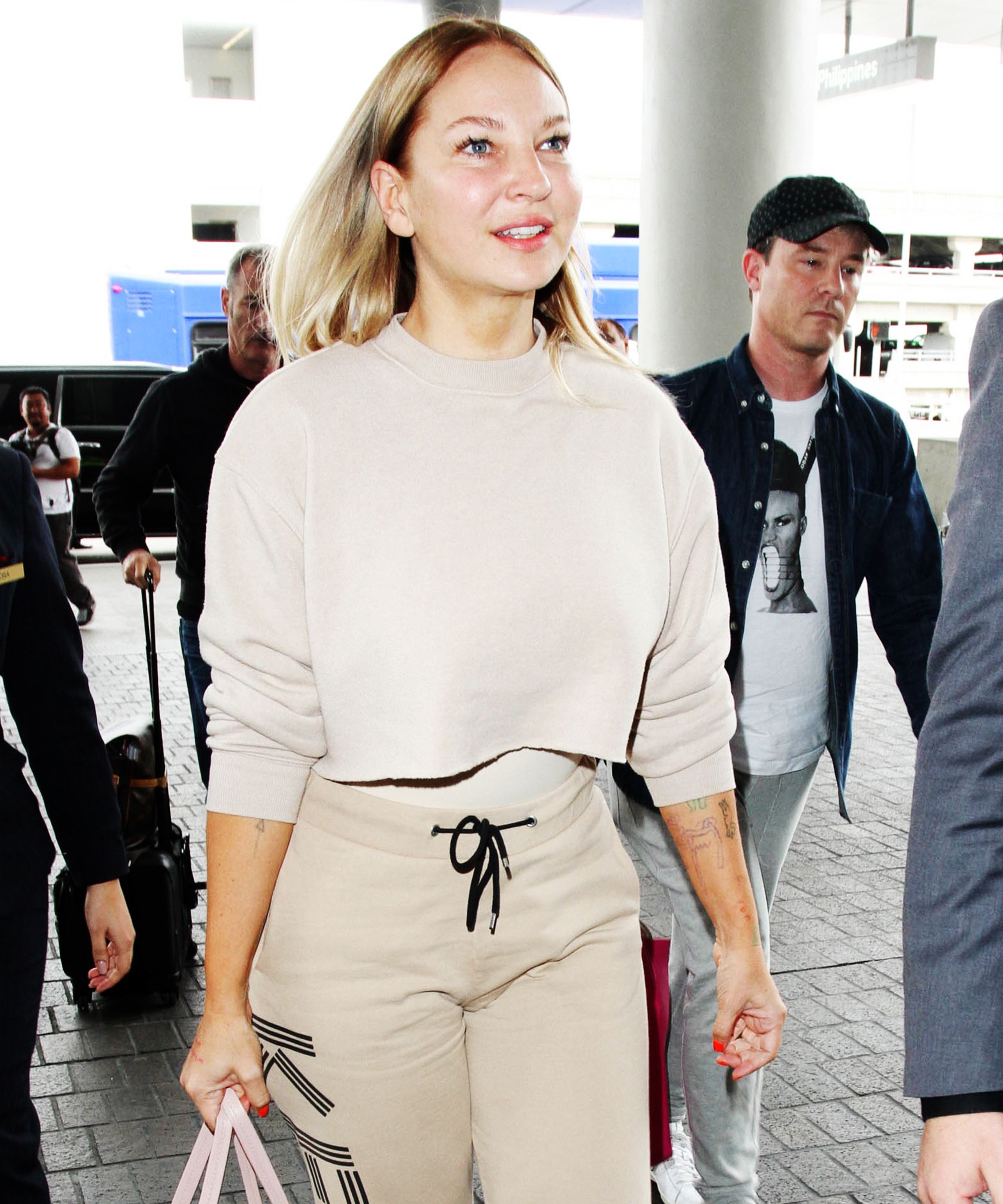 But sometimes, you just gotta get through TSA. Sia revealed her face in a very rare occurrence at LAX.
Photo: starzfly/Bauer-Griffin/GC Images
Click HERE to read more from Refinery29


Loading ...