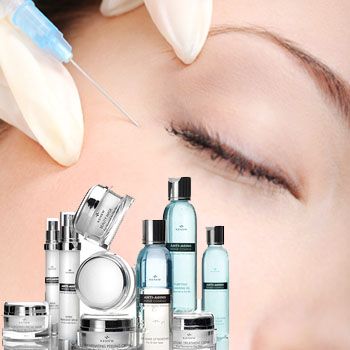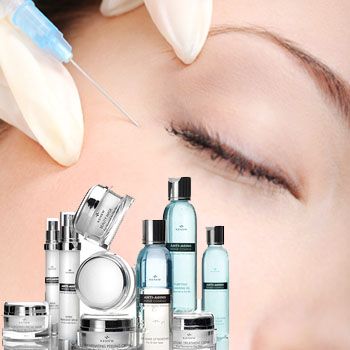 Good quality cosmetics have always been important in a woman's life. Every woman wants to look and feel good, and the desire becomes stronger when the factors of age strike their beauty. However, the modern world of
anti-aging cosmetics
of today has come up with an effective solution for the aging issue through the advancements and wide skincare range in
anti-aging cosmetics
and products.
Within a short span of time, the market of anti-aging cosmetics has turned into a huge marketplace, which keeps growing every year. As there is large number of anti-aging cosmetics available in Pakistan, it is sometimes confusing for ladies to pick the one right for them. The decision of purchasing Pakistani anti-aging creams becomes more difficult, as they are expensive. Some of the highly popular and effective anti-aging cosmetics available in Pakistan are as follows:
Ponds Age Miracle
Among a lot of Pakistani anti-aging creams available in the market, one is Ponds Age Miracle. These anti-aging cosmetics contain ingredients including collagen, Vitamin A, C, & E, along with SPF15 to deliver younger looking skin to its users. Ponds has its full skincare line of anti-aging cosmetics including foam cleaners, toners, serums, makeup removers, eye and resurfacing creams. Conjugated Linoleic Acid in Ponds Age Miracles promise to reduce the appearance of fine lines and wrinkles and age spots in just a week's time. These anti-aging cosmetics cream can be used by women of age 25 onwards.
L'Oreal Revitalift
A wide range of anti-aging cosmetics by L'oreal are available in Pakistan. Among their skincare line, Revitalift is most popular Pakistani anti-aging creams which works as anti-wrinkle and firming cream with its two main ingredients to boost skin cell renewal and elastin. The major ingredients of this Pakistani anti-aging creams are Pro Retinol A and Pro-Lastyl. L'oreal Revitalift anti-aging cosmetics is available as both day and night creams and can be used by women of agegroup 35+.
Neutrogena Healthy Skin Anti-Wrinkle Anti-Blemish Cream
Neutrogena Anti Wrinkle Cream is the only anti-aging cosmetics that combines wrinkle fighter along with blemish fighter. The combination of Retinol and Vitamin A in these Pakistani anti-aging creams fight with wrinkles while Salicylic Acid treats blemishes. Neutrogena anti-aging cream is a light oil-free formula with no greasy residue, and keeps skin clearer and smoother. Women of age group 25 onwards can use these anti-aging cosmetics.
Olay Total Effects
Olay Total Effects 7x Anti-aging moisturizing complex with SPF protection is one of the most popular brands of the anti-aging cosmetics industry. These Pakistani anti-aging creams claim to fight all the 7 signs of aging including fine lines, dark spots, wrinkles, and blemishes while giving a smoother complexion and firmer skin. These anti-aging cosmetics are recommended to use for women of age 30 onwards.
Click
HERE
to read more from
Fashion Central.