Imagine spending a good chunk of your Friday night color correcting, concealing, applying your foundation, and contouring only to have your hard work melt off by the time you make it to the bar. Truth be told, forgetting a delicate dusting of setting powder is almost worse than forgetting your primer before you apply your base.
"Think of setting powder as the varnish a painter uses to protect pigments from fading over time on her canvas," makeup artist Clarissa Luna says. "It literally 'sets' your foundation and concealer, and stops it from moving around on your face. And it creates a smoother finish and a flawless look overall."
While setting powder is deemed necessary by most major makeup artists and influencers (hey, Patrick Starr!), it's not always easy for those with darker skin tones to find the right one. Most powders are white or translucent, and can sometimes leave an ashy cast — or worse, photo flashback. "A lot of cosmetic companies have yet to make a universally-true translucent formula," Luna continues. So, to combat that, look for a selection that has been finely milled and tinted with your complexion in mind. See the pro picks ahead.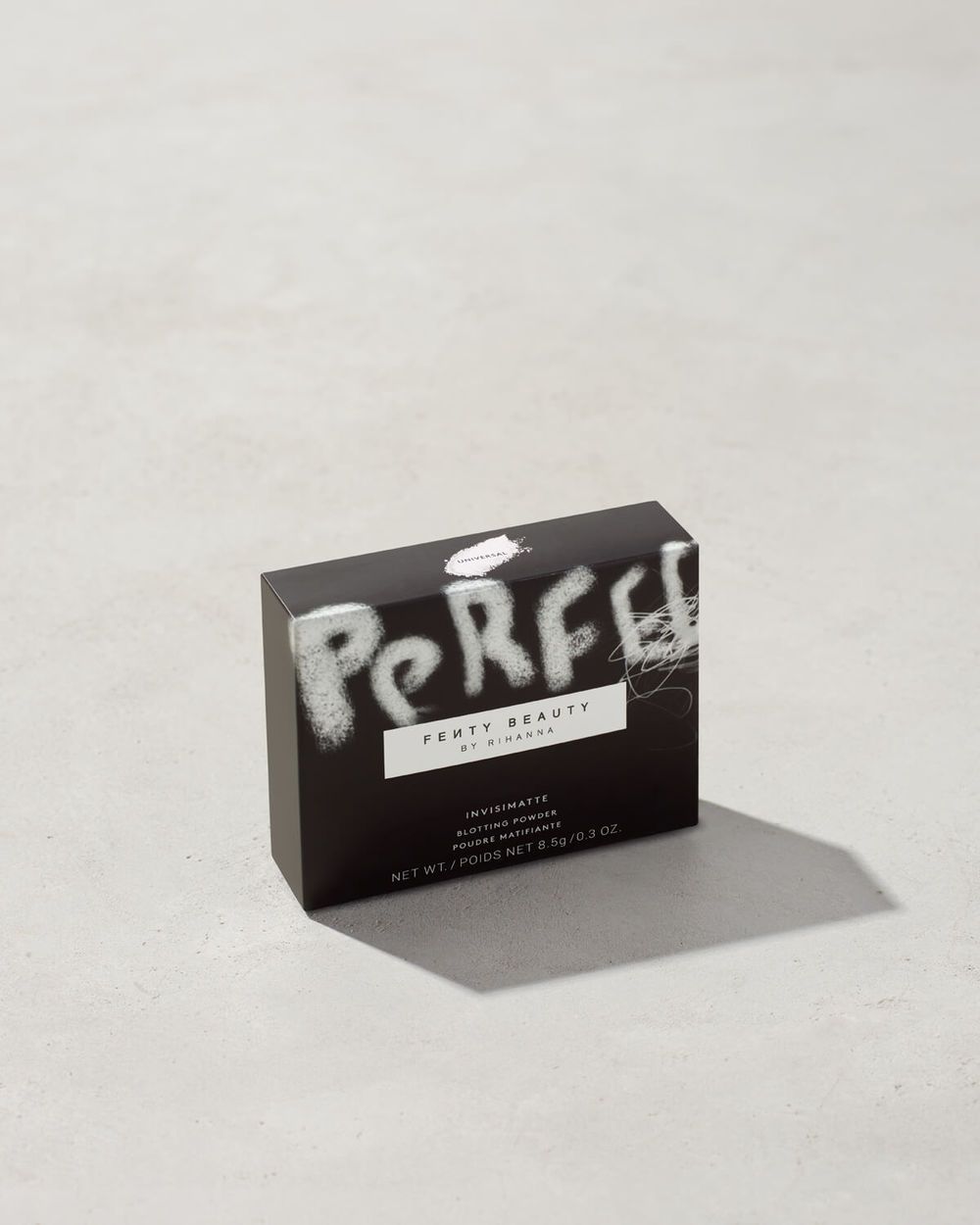 The Pro:Clarissa Luna
Clients: Cynthia Erivo, Regina Hall, Normani Kordei
"Fenty Beauty's Invisimatte Blotting Powder is a godsend," she says. "It can be used for setting, touching up, and it holds back shine. The two formulas have become favorites in my kit for celebrity clients!" Plus, Priscilla Ono (Fenty Beauty's global artist) told us that Rihanna herself goes nowhere without this in her clutch.
FENTY BEAUTY BY RIHANNA, $32, available at Fenty Beauty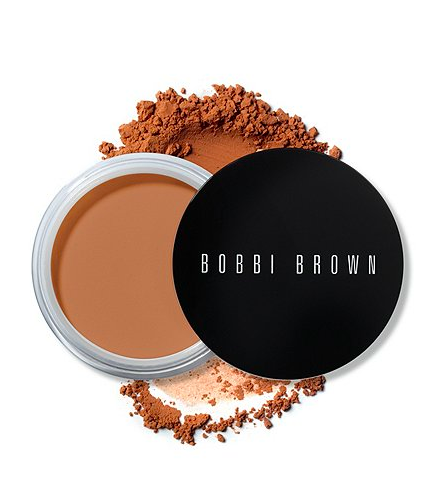 "Bobbi Brown carries a range of powders that I'm in love with," Luna adds. "Its Retouching Powders come in six different colors made to compliment every skin tone. Whether you use them to set foundation, color correct, or for shading, these powders do the job. The best part is the finish: They smooth over any type of textured skin, creating a soft-focus look with no white cast. Plus, you don't need to use a filter for selfies when you're done!"
Bobbi Brown, $46, available at Bobbi Brown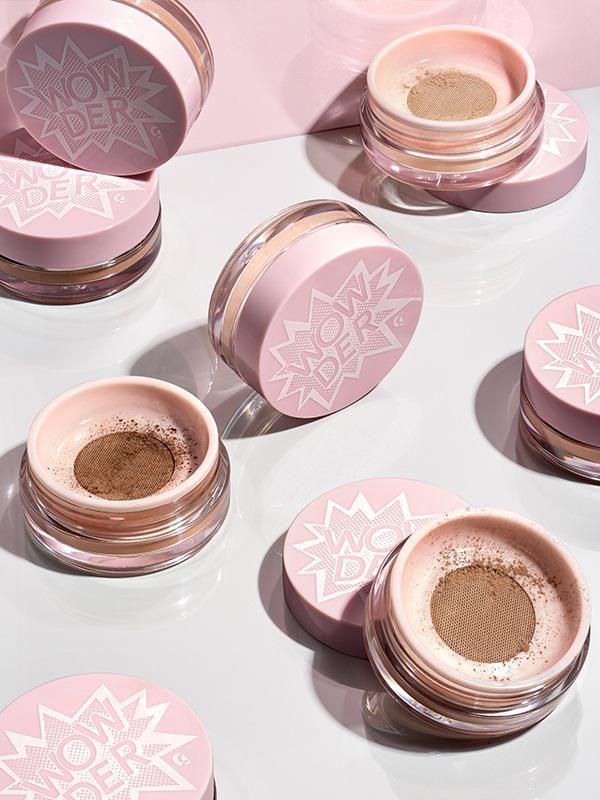 The Pro: Khalea Underwood, Refinery29 Beauty Writer
"I don't wear base every day, but when I do, I reach for this pink-lidded baby to set it," Underwood explains. "Glossier's all about that natural ~aesthetic~, like me, and Wowder keeps my concealer and tinted moisturizer in place without dimming my glow."
Glossier, $22, available at Glossier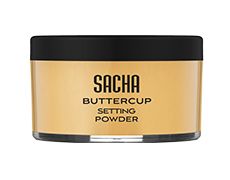 "My little sister is notorious for her mile-long Christmas lists, but last year she only had one — ok, ok, ALMOST one — item on her list: Sacha Buttercup Setting Powder," Underwood says. "Long before Laura Mercier offered a deeper option, bloggers and vloggers reached for the brown-girl friendly powder perfect for setting, baking, and getting rid of shine."
Sacha Cosmetics, $20, available at Sacha Cosmetics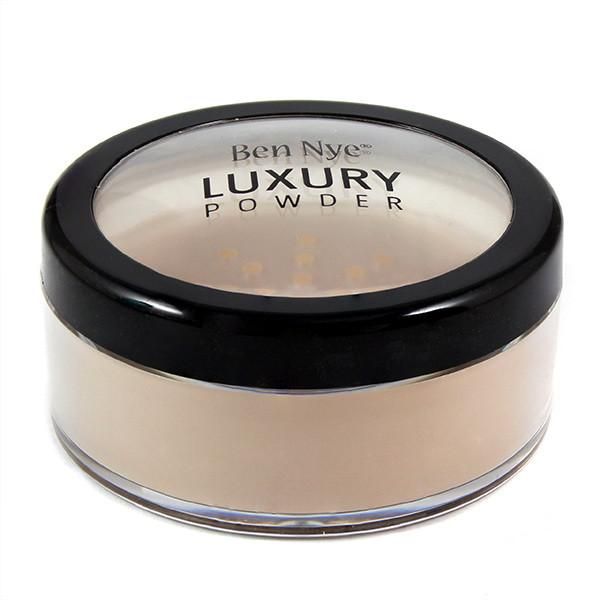 The Pro:Samuel Rodriguez
Clients: Vivica A. Fox, Malika and Khadijah Haqq
"Hands down, this is one of my favorites," Rodriguez says. "The price is considerably affordable compared to other products that are currently on the market, and you end up with the same exact results as the 'designer' powders, without paying designer prices."
Ben Nye, $13.5, available at Camera Ready Cosmetics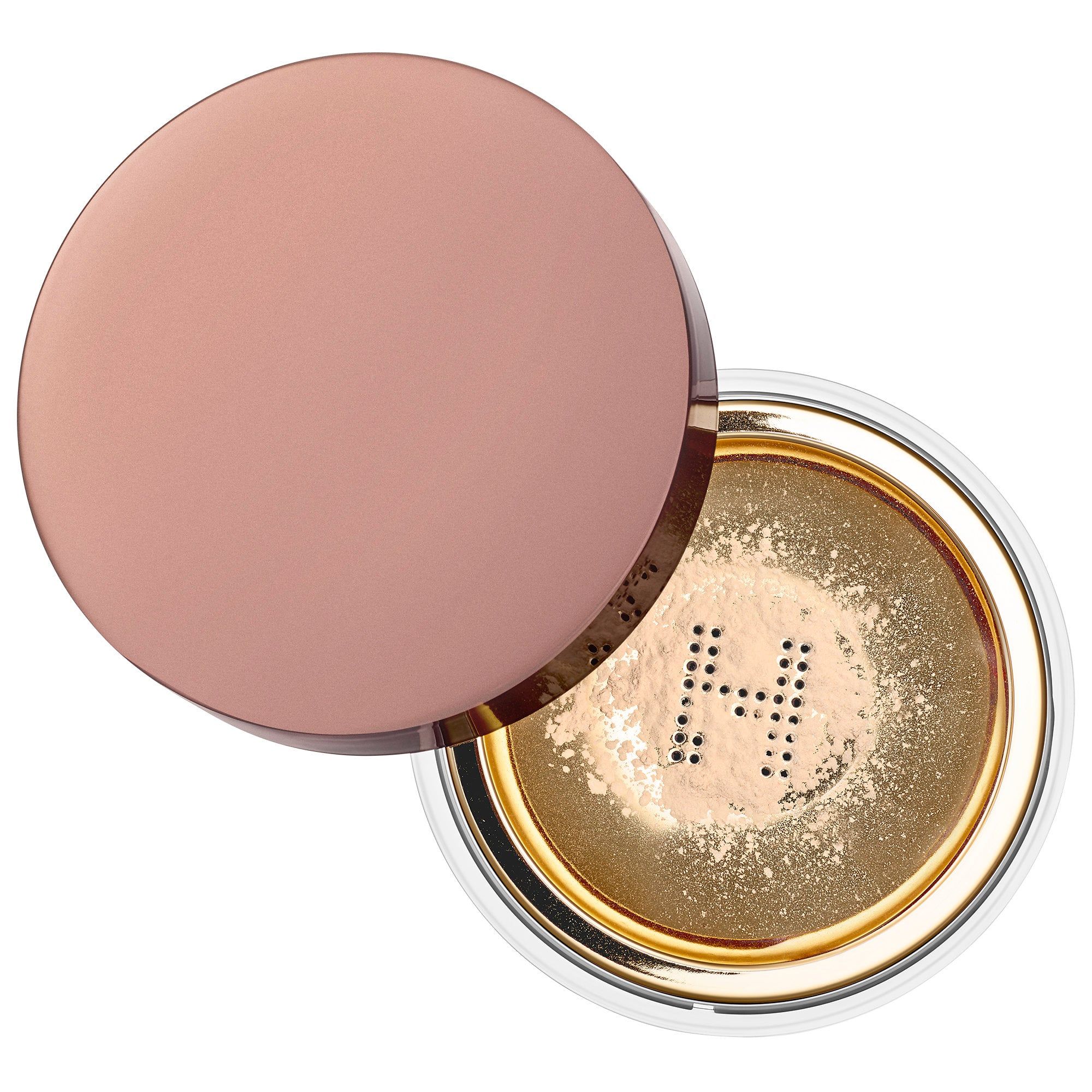 The Pro: Sam Sasso, Refinery29 Beauty Writer
Hourglass is the master of blurring powders that leave skin radiant, not chalky. If you've never used the Ambient Lighting powders, know this: They make your complexion look IRL FaceTuned. Now, the brand is delivering more magic with its latest, talc-free (meaning zero white cast) setting powder that marries the soft-focus, skin-perfecting blur of the Ambient Lighting formula with the oil control of a setting powder. Instead of setting foundation by smothering it with a heavy layer of powder, this fine, translucent formula veils over your existing makeup for a light-reflecting filter that leaves you looking like you just got back from a very expensive spa weekend.
Hourglass, $46, available at Sephora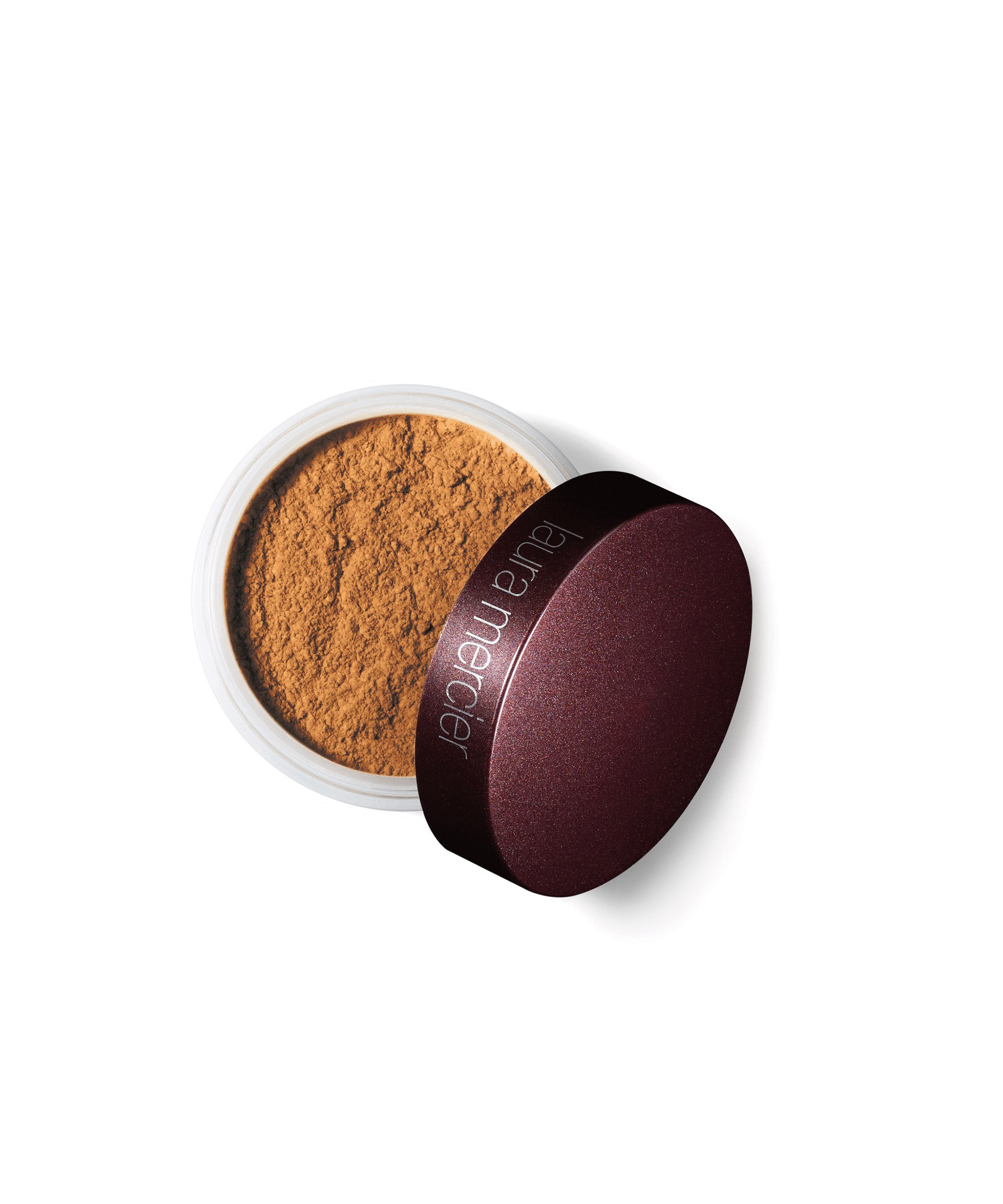 The Pro:Alana Wright
Clients: Khoudia Diop, Aurora James, Ebonee Davis
"I love the darker shade that it comes in for deeper complexions," Wright says about this Laura Mercier option. "Plus, it's talc free, weightless, and doesn't look ashy on darker skin tones."
Laura Mercier, $38, available at Laura Mercier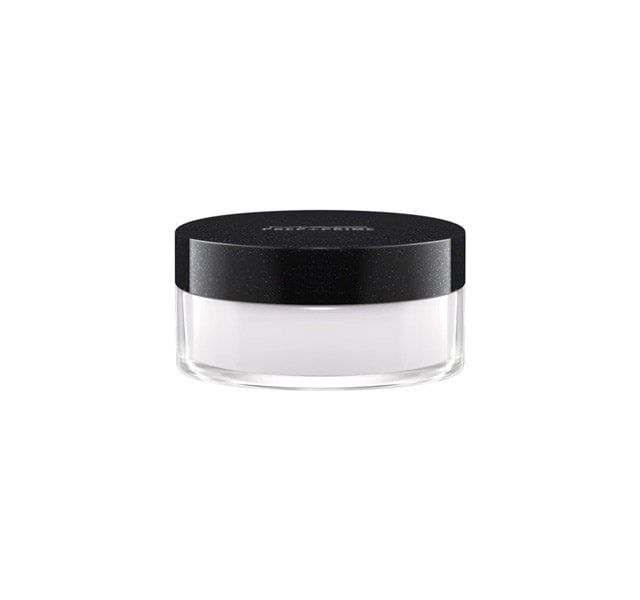 "It's rare to find something that literally works on everyone and doesn't cake up — ever," Wright says. "But the coverage lasts all day long."
MAC Cosmetics, $27, available at mac cosmetics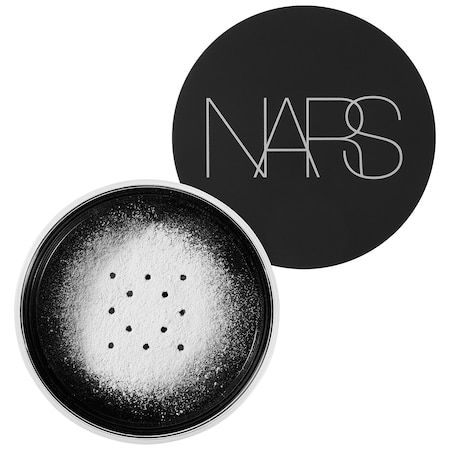 "Nars has wide range of shades for darker tones, too." Wright adds. "I love the light reflecting particles in this because it's great for smoothing textures, minimizing pores and — most importantly — it doesn't flash in photos."
NARS, $37, available at NARS
Click HERE to read more from Refinery29


Loading ...