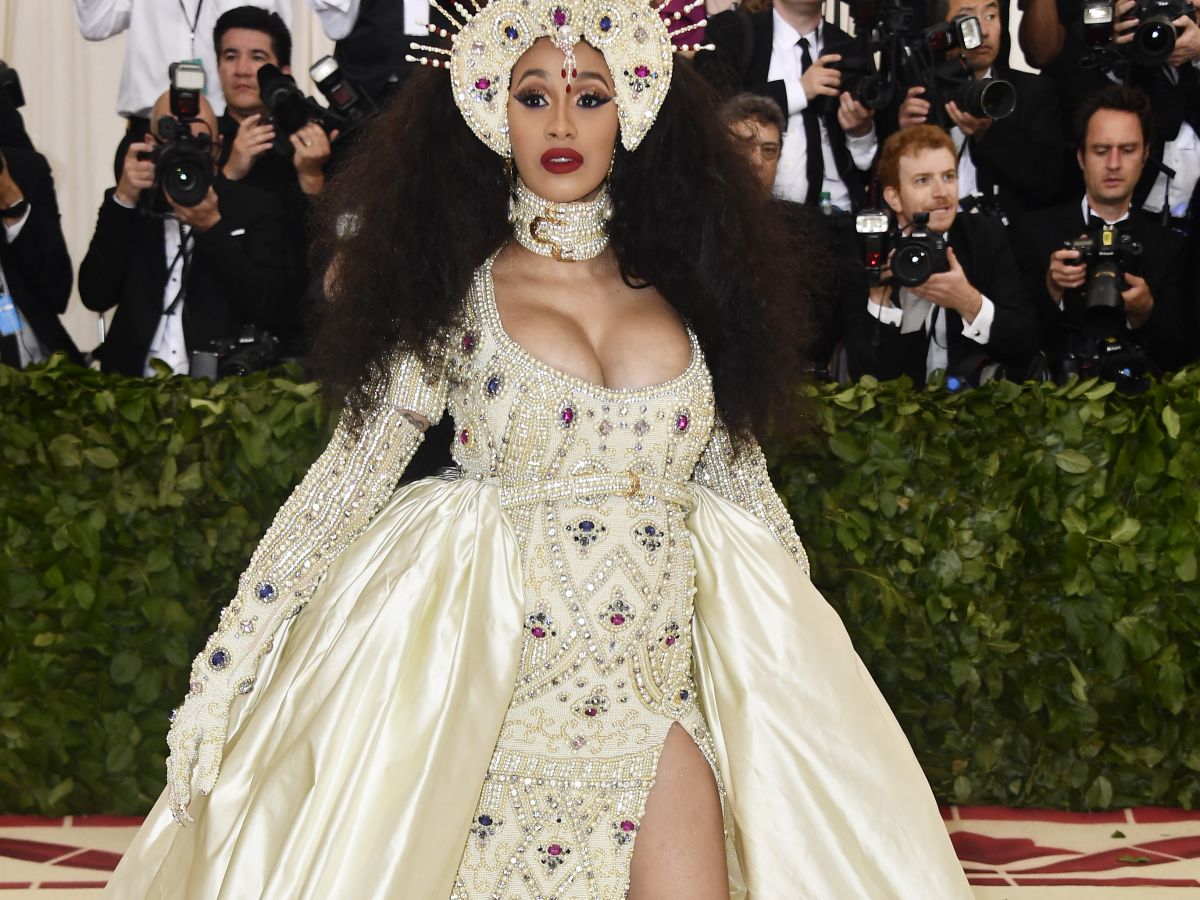 The Virgin Cardi. Cardinal B. Her Holiness, Belcalis Almanzar. Call her what you may, but Cardi B, our newly-minted savior of, well, everything, made her Met Gala red carpet debut Monday evening and EEEEOOOWWWW, she nailed it.
Attending alongside designer Jeremy Scott, the pregnant rapper wore a custom cream long-sleeve Moschino gown "encrusted with pearls, crystals, and gems" that was, according to the brand, "inspired by tapestries and embroideries from ecclesiastic vestments." Her custom overskirt and headpiece were also Moschino.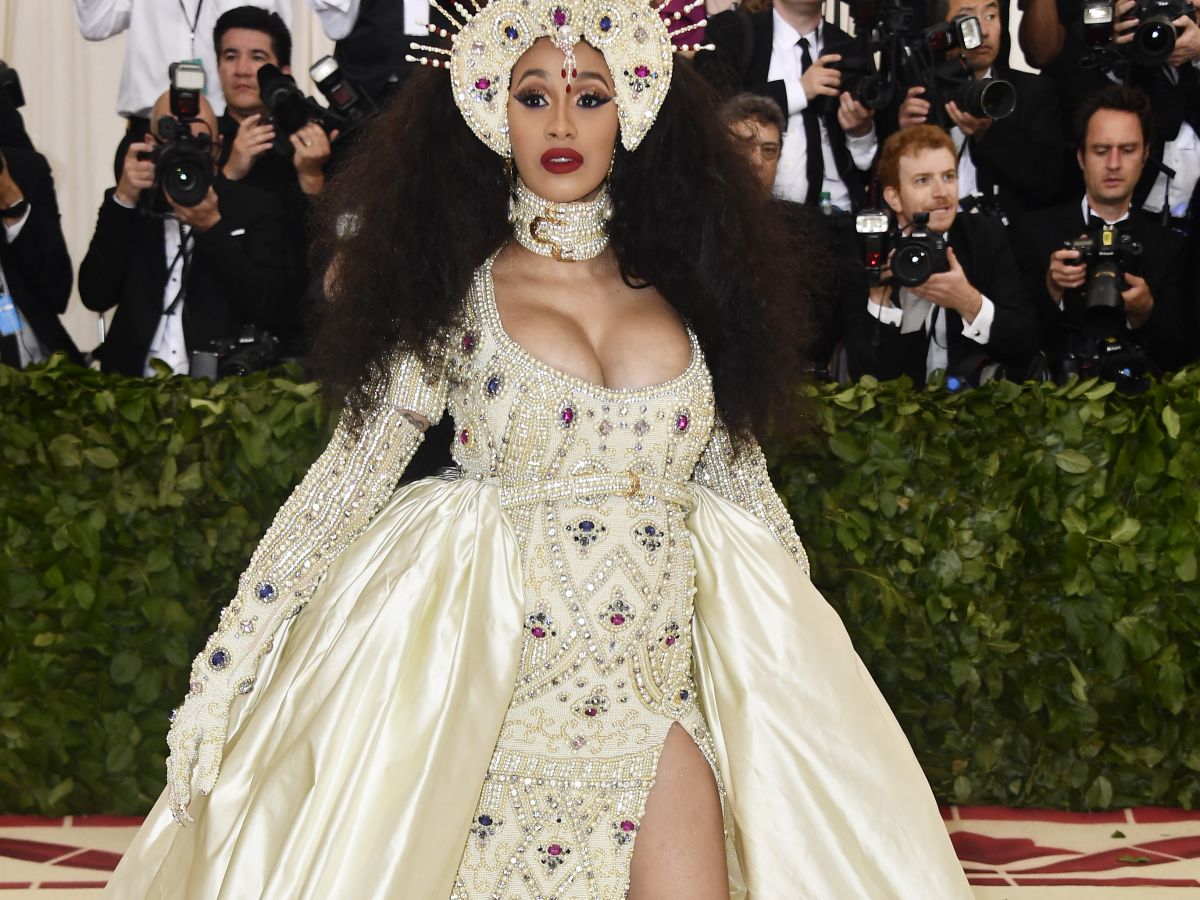 Photo: Getty Images.
Though some Twitter users were
quick to compare
Cardi's look to that of
Beyoncé's during her 2017 Grammys performance
, the expectant MC may have been playing off the notion of immaculate conception, i.e. the conception of Jesus Christ through the Virgin Mary. Though Cardi and her fiance, Migos' Offset,
know exactly when and how their soon-to-be child was conceived
, it makes sense that, given the evening's theme (
the relationship between fashion and Catholicism
) she would arrive dressed like Madonna (the Catholic figure, not the also-in-attendance pop icon).
It's also possible that Cardi's outfit has an even deeper meaning, relating her to La Virgen de Alatagracia, or the "patron image and protector of the people of the Dominican Republic." Given the fact that she is the first person of Dominican descent to reach number one on the Billboard Hot 100 and has been referred to as "a beacon of hope for Dominican girls," this is a potent, culturally specific theory we can get behind.
Click HERE to read more from Refinery29



Loading ...