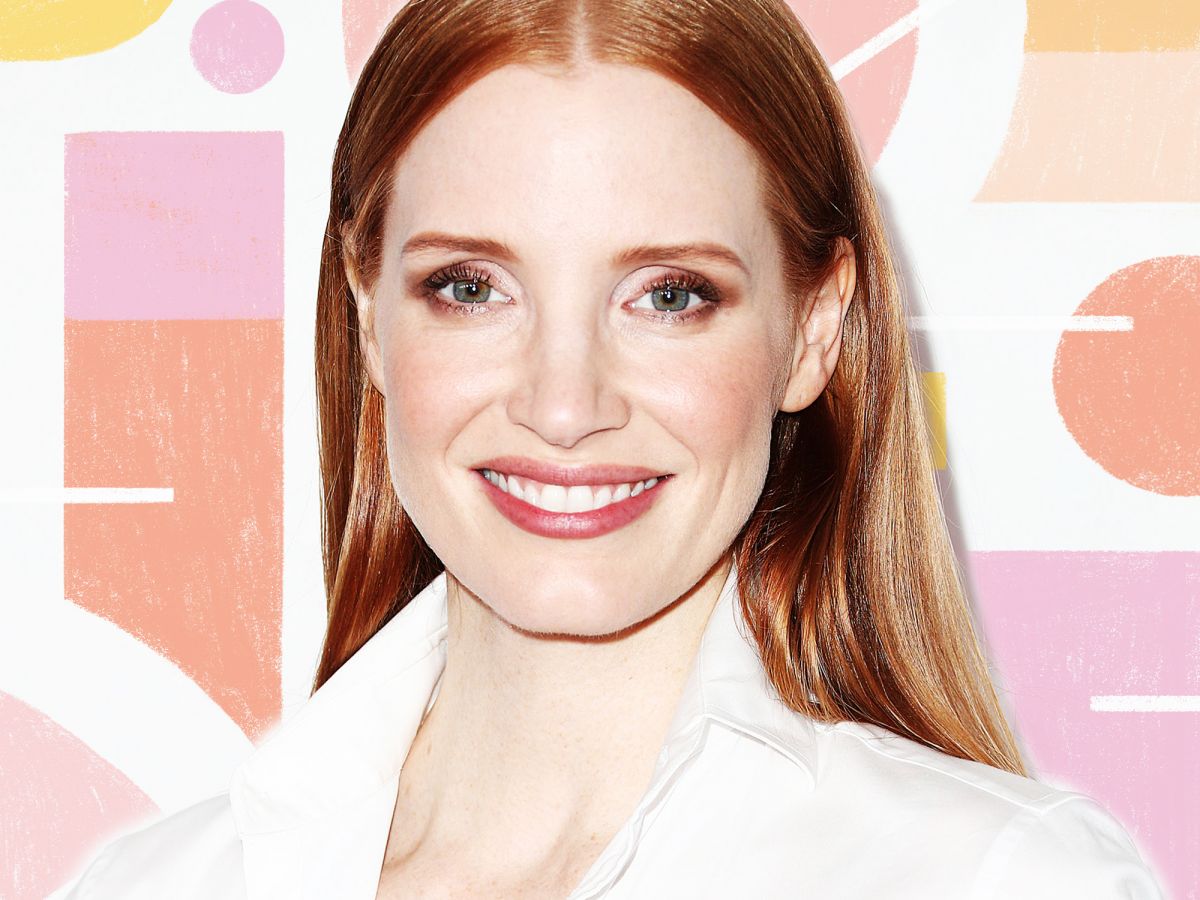 We're here for a super-glossy eyelid, a colorful cat-eye, and a rust-tinged sunset effect — especially in fall — but the latest eye trend sweeping Hollywood could be the most flattering one of the season. The reason is simple: It mimics the tones and level of shine that frame the face to create a polished, cohesive, and wildly-pretty result. That's right, the latest technique in makeup matching calls upon something new: your hair.
The striking trick is simple in its subtly, as Chanel celebrity makeup artist Kate Lee tells us, the color doesn't have to be overtly intense to create an interesting look. Meanwhile, Patrick Ta, the celebrated Hollywood MUA to consistent red carpet stunners (think: Lucy Hale, Kim Kardashian, and Emily Ratajkowski) agrees — telling R29 that it's all about playing up the undertones in your hair, then matching the finish and sheen to your eyeshadow for a look that's incredibly chic.
Check out some of the most beautiful iterations of the trend that have been catching our eye lately, ahead — plus snag the pro tips from Ta and Lee on how to achieve it.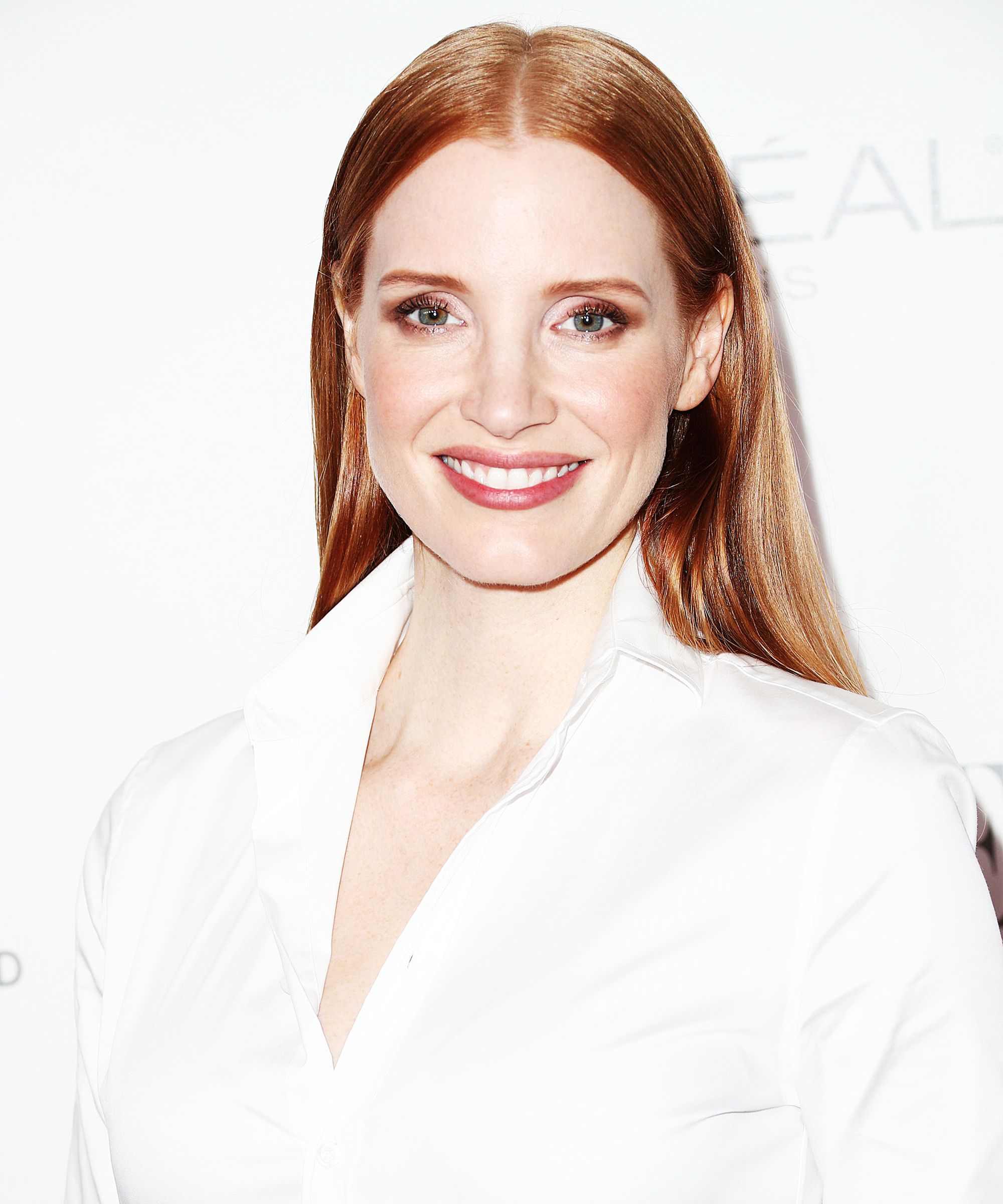 Lee used Jessica Chastain's strawberry-blonde hair to inspire the makeup look here. How? The artist told us she picked a warm and slightly-shimmery gold to pick up the blonde tones in Chastain's hair — Chanel's Ombré Premiere Eyeshadow in Memory — while also brightening her complexion.
"Using a shade that has shimmer makes it very easy to blend," she says. "It also reflects the light, so it doesn't look heavy — it's neutral, but interesting." Notice that the tone and shine level is perfectly matched.
Photo: Frederick M. Brown/Getty Images.
A work of Ta, Kardashian shows us that the trend also works with light locks. "Lately, I've been loving a bright, open eye look," Ta told
R29
. The shimmery, icy shadow here mirrors her long, flowing platinum waves perfectly — and it's pretty easy do DIY.
"To achieve this, I take a light, shimmery shade and apply it to the inner corner of the eye," Ta explains. "You can use your favorite highlighter or an eyeshadow two or three shades lighter than your skin, but make sure to blend out the edges."
@patrickta
Not all brunette hair is the same — far from it! — which makes finding the right tone very important. Ratajkowski's look is particularly stunning as it incorporates copper tones to match her warm brown strands. See: The shadow on her top lid ignites her highlights, while the bottom lash line brings out the darker brown in her roots and bottom layers.
Ta says that the warm undertones in the star's hair helped him figure out which eye and lip shades would be most flattering. His rule of thumb: "If they have warm undertones, I love to use bronze or copper shades on the eye and pair that with a brownish, pink nude lip." Translation: Undertones bring everything together.
@patrickta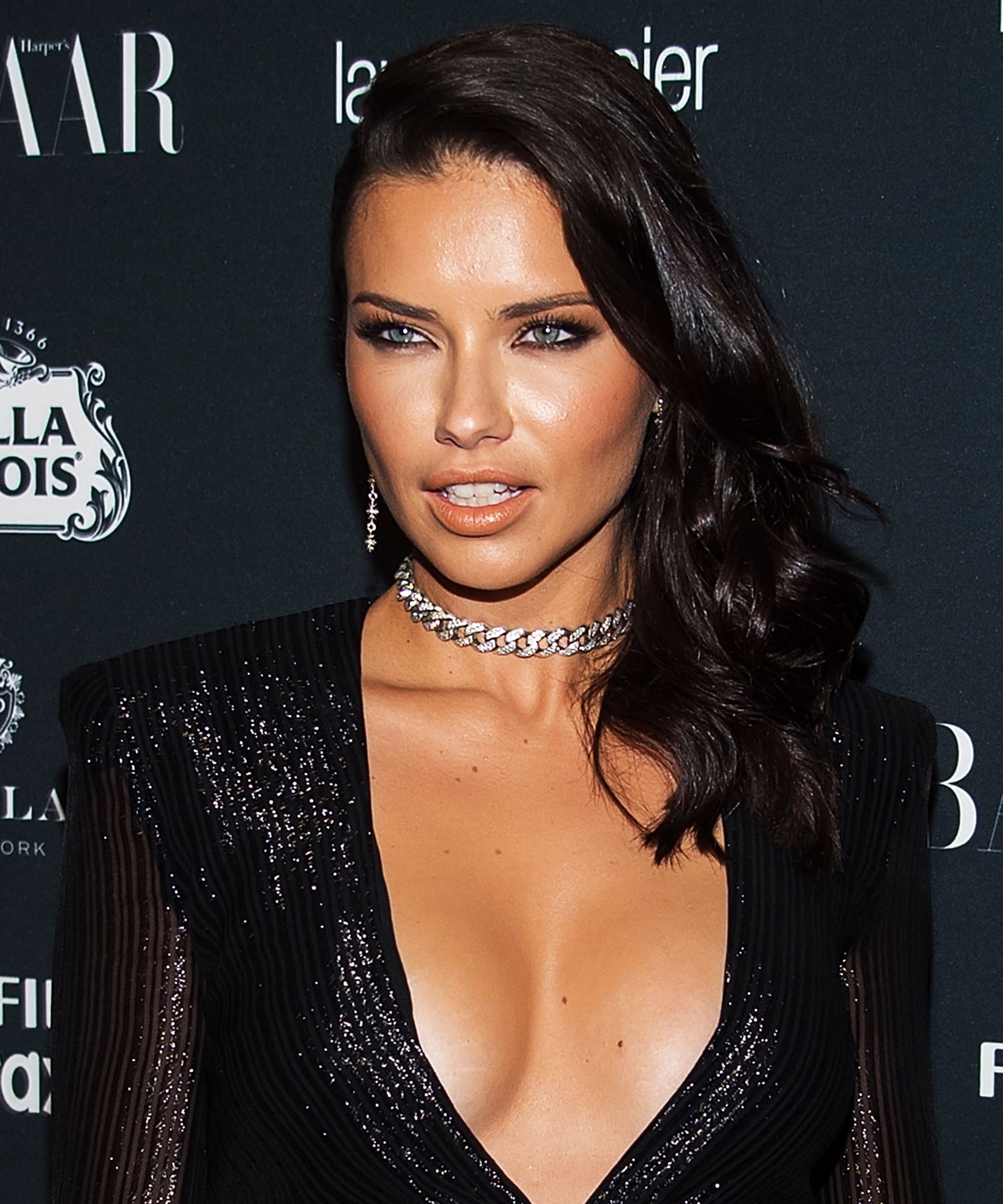 Remember what we said about shine? Ta created a sultry shadow look on Adriana Lima, giving her smoky eye major shimmer to match her insanely-silky hair.
Photo: Michael Stewart/Getty Images.
Gabrielle Union shows that you can also mimic the
shape
of your hair. Translation: Her deep, dark cat-eye shape gives the same structural feeling as her sleek, low pony.
@gabunion
A-list artist Hung Vanngo gave Rita Ora a stunning shadow look that incorporated the singer's sunny highlights and her darker brown undertones. Bonus: It also matched the shine-free texture of her lived-in curls, providing a cohesive feeling to the matte shadow.
@hungvanngo
Ta put this trick to work on Alessandra Ambrosio and the result is perfectly coordinated and incredibly flattering.
@patrickta
In perhaps the boldest take on the trend, Lucy Hale paired her pink hair (courtesy of hairstylist Kristin Ess' Rose Gold Temporary Tint) with rose-hued eyeshadow and lips.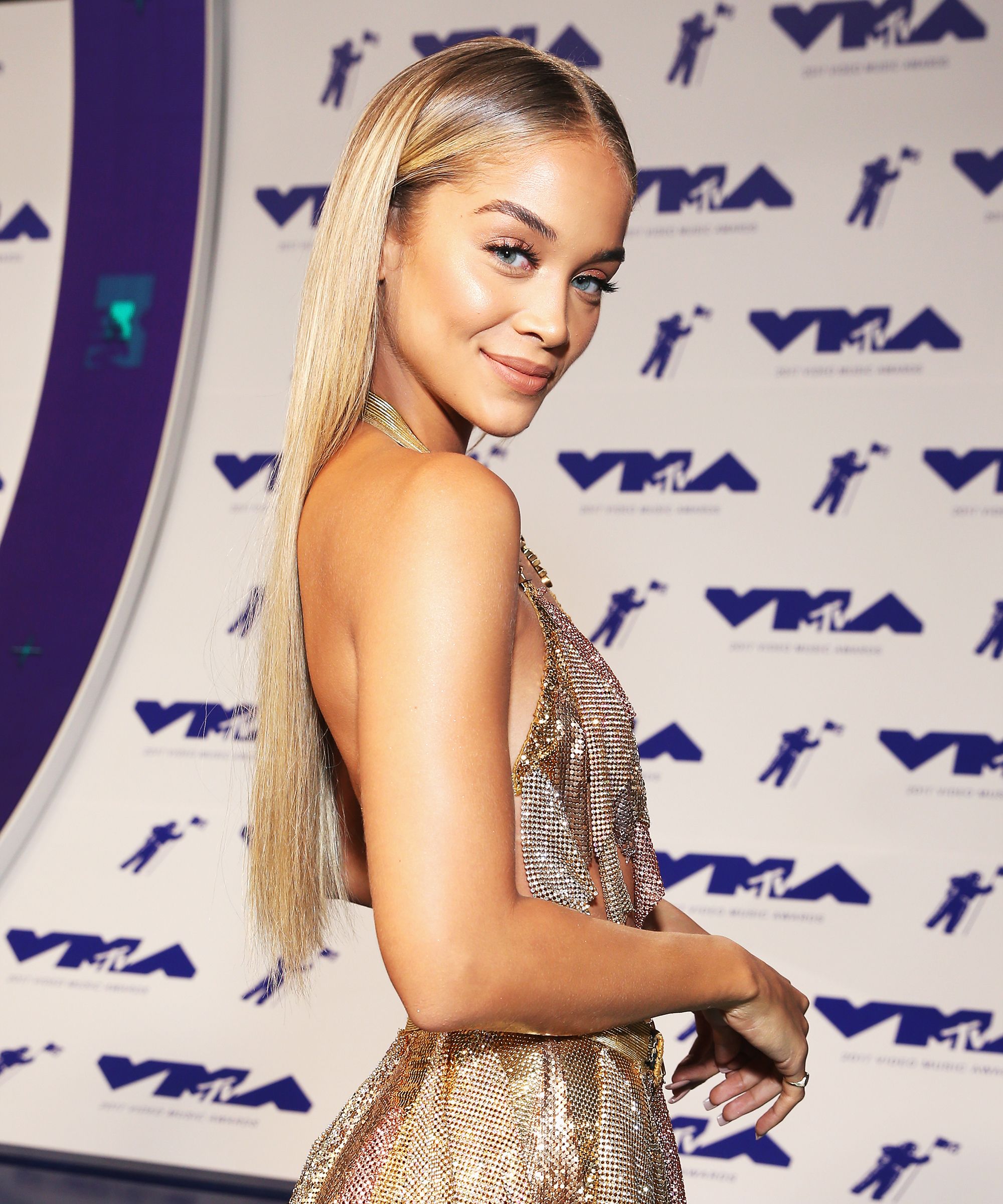 Ta also gave red carpet newbie Jasmine Sanders a minimal makeup look that played up her bright, sun-kissed hair and her gold Moschino dress. The shadow of choice? Buttery gold that mimics the shiny texture, of course.
The inspiration behind Katy Perry's new pink hair may have been cherry blossoms, but the coordinating lipstick, and eyeshadow that's two shades darker, gives the flowery look a little edge.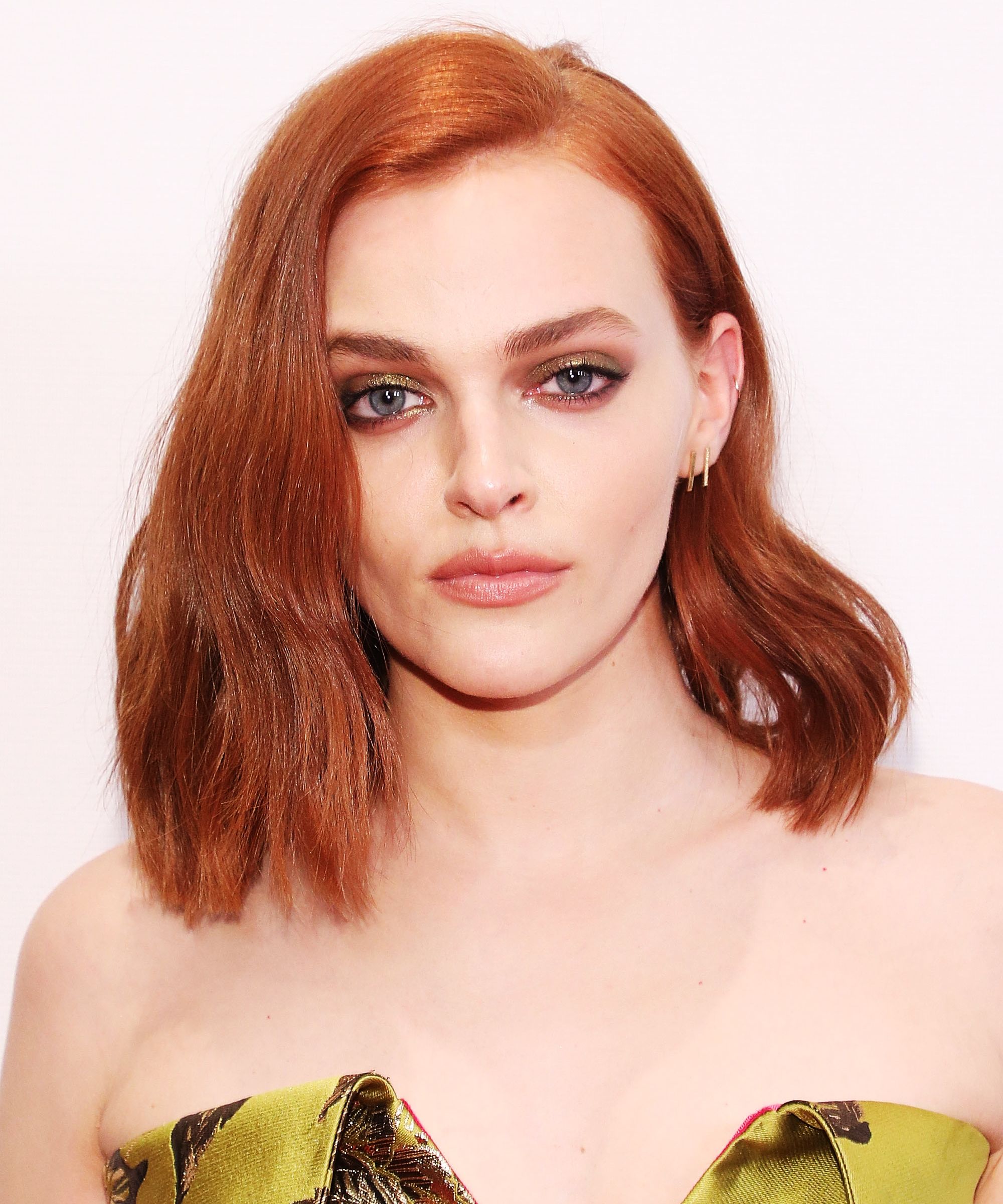 If you didn't think Madeline Brewer's rusted-red hair color would look just as good on her lids, then makeup artist
Nina Park
is here to prove you wrong. It's just an added bonus that the subtle glitter addition on the center of Brewer's eye also matches the actress' green gown.
Photo: Taylor Hill/FilmMagic.
Ariana Grande just ditched her platinum ponytail for something more whimsical. Hairstylist Chris Appleton opted for an icy hue, which just so happens to match the holographic shadow created by makeup artist Ashley Holm in the Instagram shot here.
Related Video:
hosted by Mi-Anne Chan.
Click HERE to read more from Refinery29


Loading ...