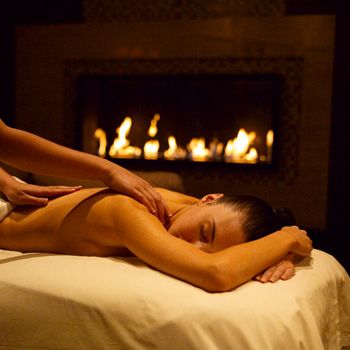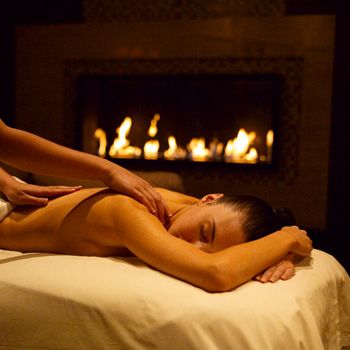 Spa is not a new thing or a new word for ladies specially. Today, almost every women and young girl is used to with the word spa. It is however a wonderful and magical way to rejuvenate and revitalize your overall body and skin. With the advent of advance technologies and new high quality beauty and spa products, one can easily manage and enjoy a full luxurious spring spa at home. All you need is to follow these instructions towards the
home spa
or
spring spa tips
and you will definitely get the desire results without wasting money on spa salons.
This unique and simple home spa guides towards your spring spa are very beneficial for you and will bring fruitful results to you.
Home Spring Spa Guide:
Now days, spa specialists put heavy emphasis on natural mineral spring spa. The mineral spring spa is all about to soak in water. It is a source of natural mineral which will help to ease joint pain,arthritis, and other physical ailments. You can use fresh spring water or mineral water for this purpose. You can also add sodium, iodine or sulphur minerals to make an exact mineral makeup. The home spa guide on this spring spa or mineral spa is to soak your body in mineral water for half an hour in a private room or a separate bathroom, then go for a spa massage with essential oils and spa products.
Now is a turn for a simple yet luscious spring spa at your home. All you need is a separate bathroom for a whole day, light music, some candles, aroma, essential oils and spa products.
Here we are giving step by step instructions regarding a spring spa guide.
Step1:
Simply mix good quality oatmeal with water in your shower tub and soak your body in it. After 29-30 minutes and slick on some baby oil or essential oil for moisturizer.
Step2:
Wrap a towel over you whole body. Use a plastic bag to wrap your hands and feet. Also cover your face with damp towel. Leave it for two minutes. Now take a gentle cleanser or some high quality aromatherapy creams and lotions, using them in circular motions at your whole body and then rinse off with warm water.
Step3:
Facial mask is another essential element in your spring spa guide. Rejuvenate your face with a facial mask that suits with your skin type and tone. You can also make homemade facial masks according to your skin type.
Step 4:
Now is the time for manicure and pedicure. Take lemon juice, baking soda and fresh rose water and apply this batter to your hands and feet. Leave it for 10-15 minutes than rinse off with warm water. Apply hand and feet cream on both hands and feet. File your nails with an emery board.
Step 5:
Don't ignore hair and scalp treatment. Fill a refillable spray bottle with milk and spray it onto washed hairs. Leave for 15 minutes than rinse off with cool water. Put some sea salt in your condition and massage it into your wet scalp. It will refresh your scalp and also remove itchiness.
Now your home spring spa is finished. Hope you like this easiest and step by step guide towards a wonderful home spa.
Don't forget to put roses in your bathroom. They work as instant mood enchanters and add an aromatic flair in your spring spa.
Click
HERE
to read more from
Fashion Central.