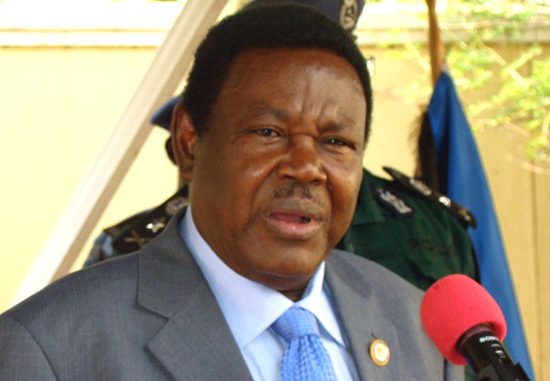 Mr. Manani explained that, the students were dismissed on Sunday (15/4/2012) and were given seven days ultimatum to leave Sudan.
"We had 130 cadets studying in Khartoum but yesterday (15/4/2012) I was informed by our acting Ambassador that the Commander of the University ordered them and told them that they have to withdraw" and asked them to leave Sudan within seven days," Manani said.
The Minister explained that, the cadets are not South Sudanese staying and studying in Khartoum on their own, but it was an agreement between the two Presidents; of Sudan, Omar Al Bashir and South Sudan, Salva Kiir Mayardit after the declaration of the South's independence.
"Our concern is the safety of our students as they are dismissed. We are afraid that these students could be misused and we would like to draw the attention of the international community on the matter," Manani said.
However, he assured the public that the government was making arrangements on how to transport the cadets back despite blockade of flights between the two countries.
Gurtong have learnt from AFP International that, the cadets were dismissed in the college as they were found celebrating success of the Sudan People's Liberation Army, (SPLA) for capturing Heglig.
"We dismissed Southern students from the police college because they celebrated after Heglig's occupation," a Sudanese Official was quoted telling the Sudanese parliament.