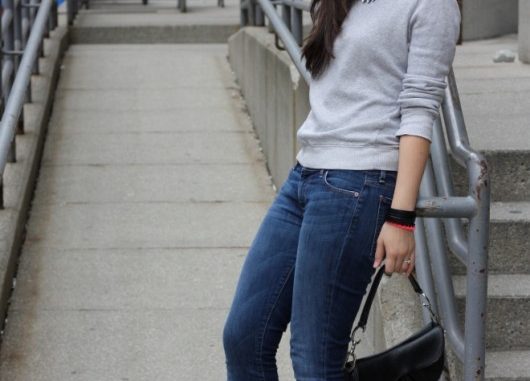 Sometimes all you need is a great pair of shoes. That's all. No matter how casual the rest of your look is…throw on some amazing shoes, and you're good to go. That's what happened last weekend…lazy outfit instantly upgraded by a pair of lovely pumps.
These Stuart Weitzman Capsize pumps are everything I wanted in a spring shoe – perfect pastel pink color, metallic pointy toe, and a sturdy heel. Oh, and they come in "salad green" color too…which I might just have to go out and buy…because, HELLO! They are so pretty!
What's your go-to shoe this spring season? Share in the comments!




I Wore: Sweater – J.Crew; Jeans – 7FAM c/o SeCe Apparel; Necklace – H&M; Shoes – c/o Stuart Weitzman; Purse – Christian Dior, Sunglasses – Elizabeth and James (via Shopbop)
Click HERE to read more from Style Blog.