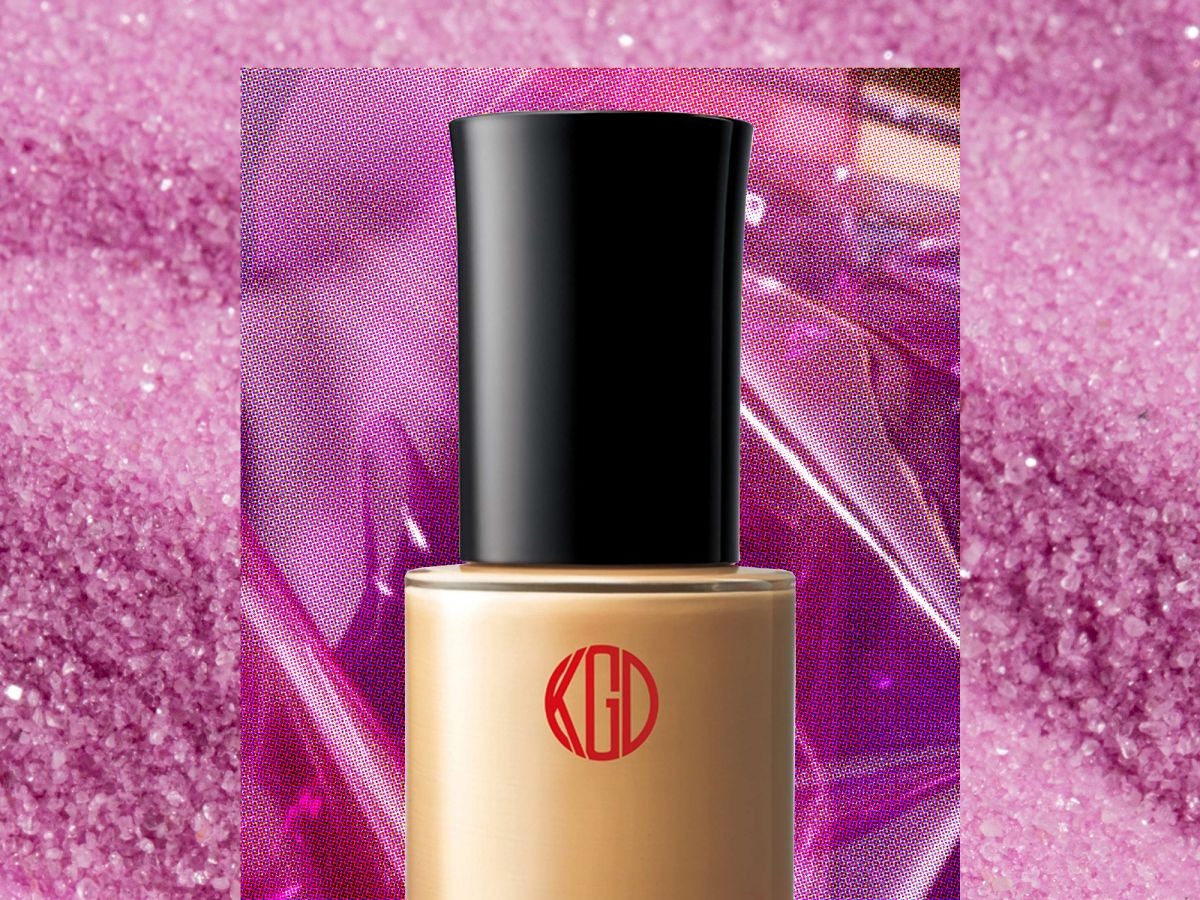 It's hard to argue that having sensitive, dry skin can be a bummer, no matter the season. But transitioning from a bitter winter to sweltering summer doesn't make it any easier. Why? More so than ever, skin is left flaky — and adding makeup on top of that just seems to make matters worse. Needless to say, it's hard to decide exactly how to move forward when your entire face is irritated as hell. So, we asked the experts: How do we treat sensitive skin even when we want to wear makeup?
According to Jo Baker, a makeup artist who has been in the industry for nearly two decades, toning the skin with a gentle micellar water (she loves Bioderma's classic version) should be your first step. "Not only does it calm the complexion and add hydration, but it will get rid of all dirt and debris to ensure that nothing gets trapped in between your skin and foundation base, which could lead to irritation," Baker says.
After that, don't forget to moisturize. "Using a good moisturizer under makeup can create a barrier between makeup and skin to reduce sensitivity," Mariah Carey's makeup artist, Kristofer Buckle, says. He also suggests waiting at least an hour after washing your face to apply makeup: "Hot water can make sensitive skin more reactive, so waiting gives skin time to calm down and acclimate."
On the list of makeup products to avoid? Anything with fragrance. "Fragrance is one of the main reasons people have reactions from makeup," says Buckle. Steer clear from waterproof foundations, too. "They are harder to clean off and can end up clogging your pores," according to artist Molly Stern.
Finally, take care not to rub foundation into your skin. "I like to apply it as gently as possible, pressing foundation into the skin so you're not dragging and causing irritation," Baker says. "Use soft touches and layer, avoiding any unnecessary activity."
Ahead, see the 10 best pro-approved foundations for sensitive skin that make wearing makeup a breeze.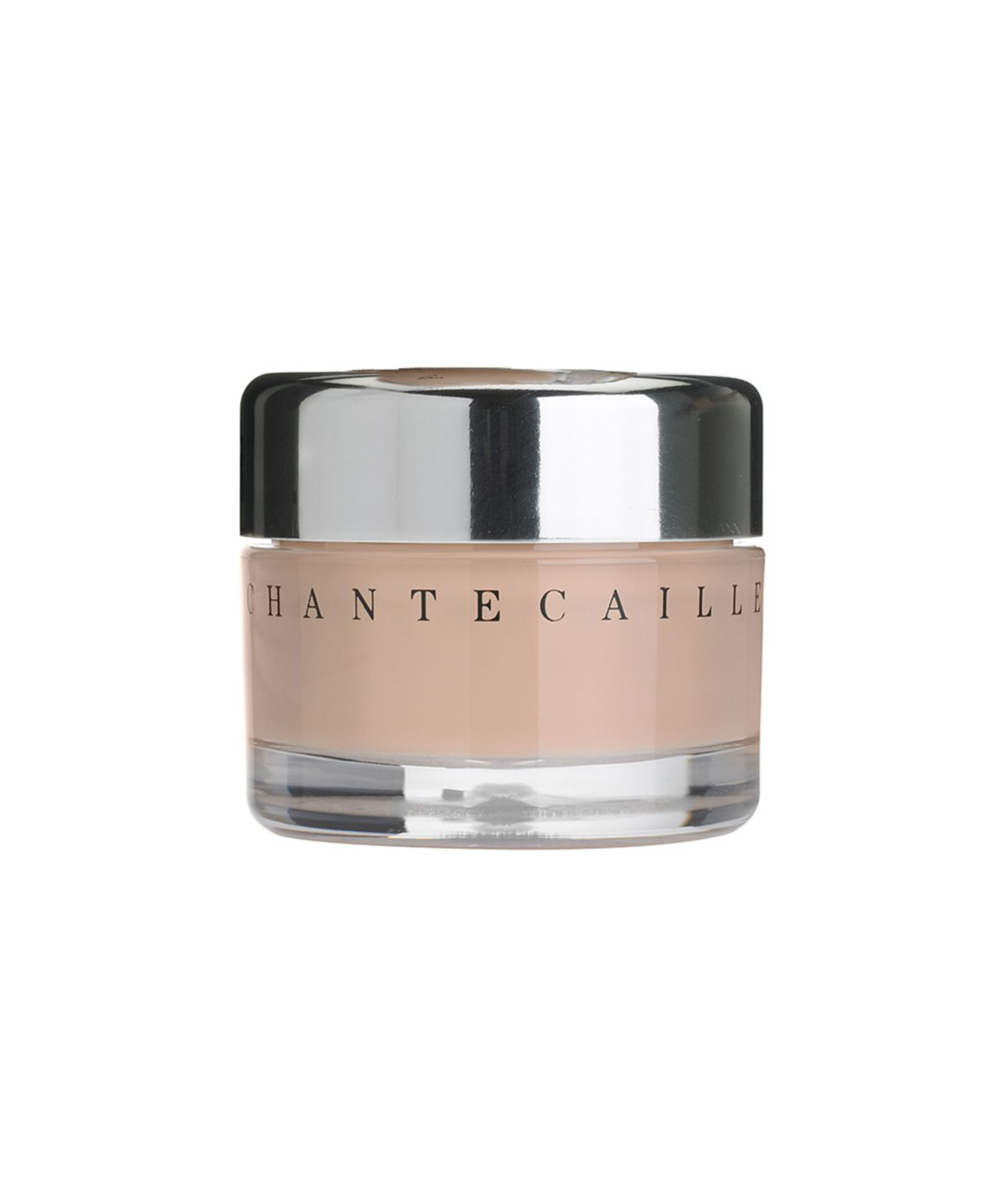 The Expert:
Jo Baker
Clients
: Karlie Kloss, Natalie Portman, Paris Jackson, Ruby Rose, Salma Hayek, Jennifer Lawrence
"One of my favorite foundations is Chantecaille Future Skin. It's formulated with 60% charged water and seaweed, so it's very gentle. I would liken the formula to aloe vera, as it has almost a gel-like finish that provides a very soothing, cooling sensation. It creates surface-level hydration so skin looks dewy, vibrant, and healthy."
Chantecaille Future Skin Foundation, $78, available at Nordstrom.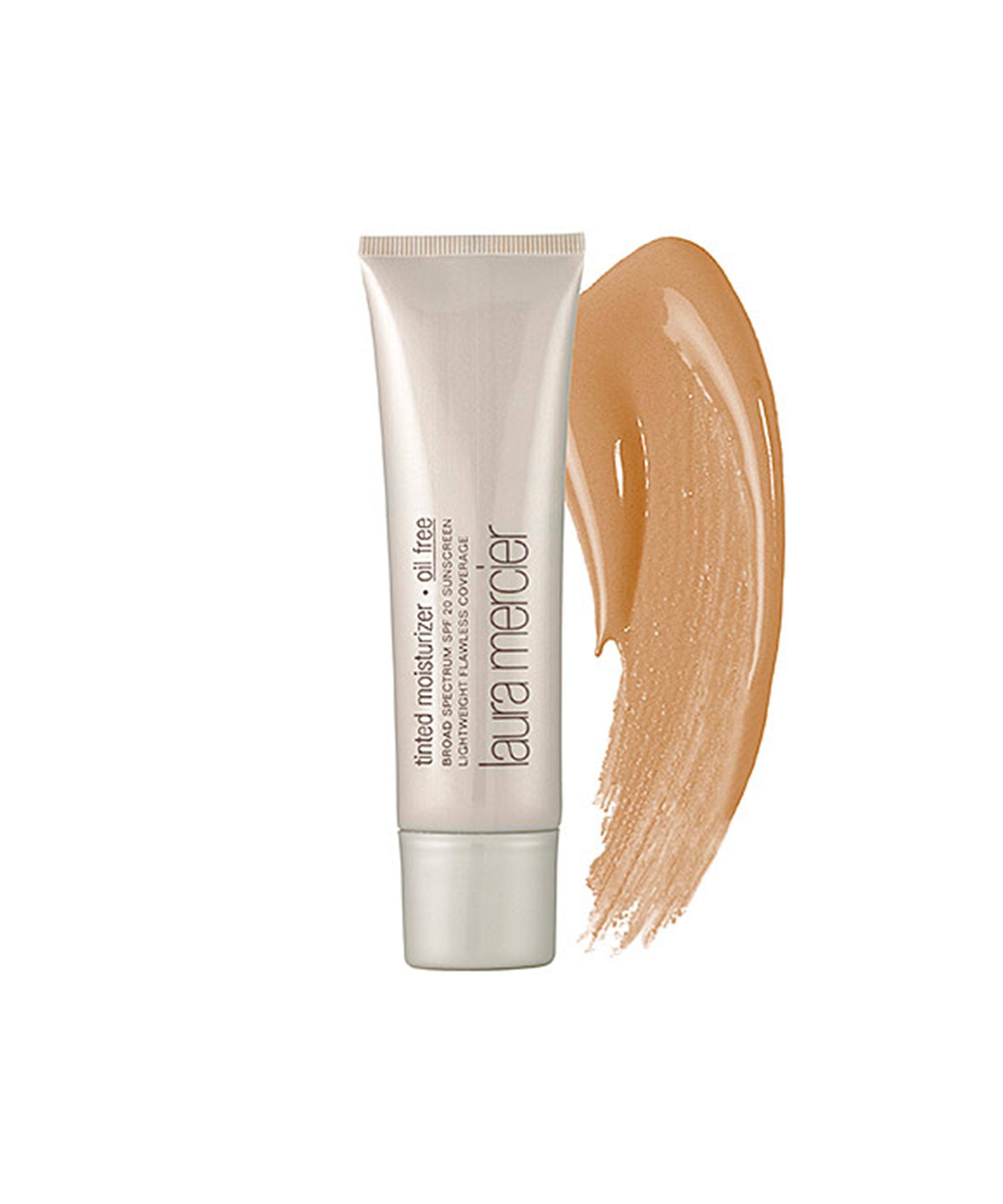 Another sensitive-skin face product Baker recommends is tinted moisturizer, especially the one made by Laura Mercier. "With tinted moisturizers, you still get coverage with added skin-care benefits," she says.
Laura Mercier Tinted Moisturizer Broad Spectrum SPF 20, $44, available at Sephora.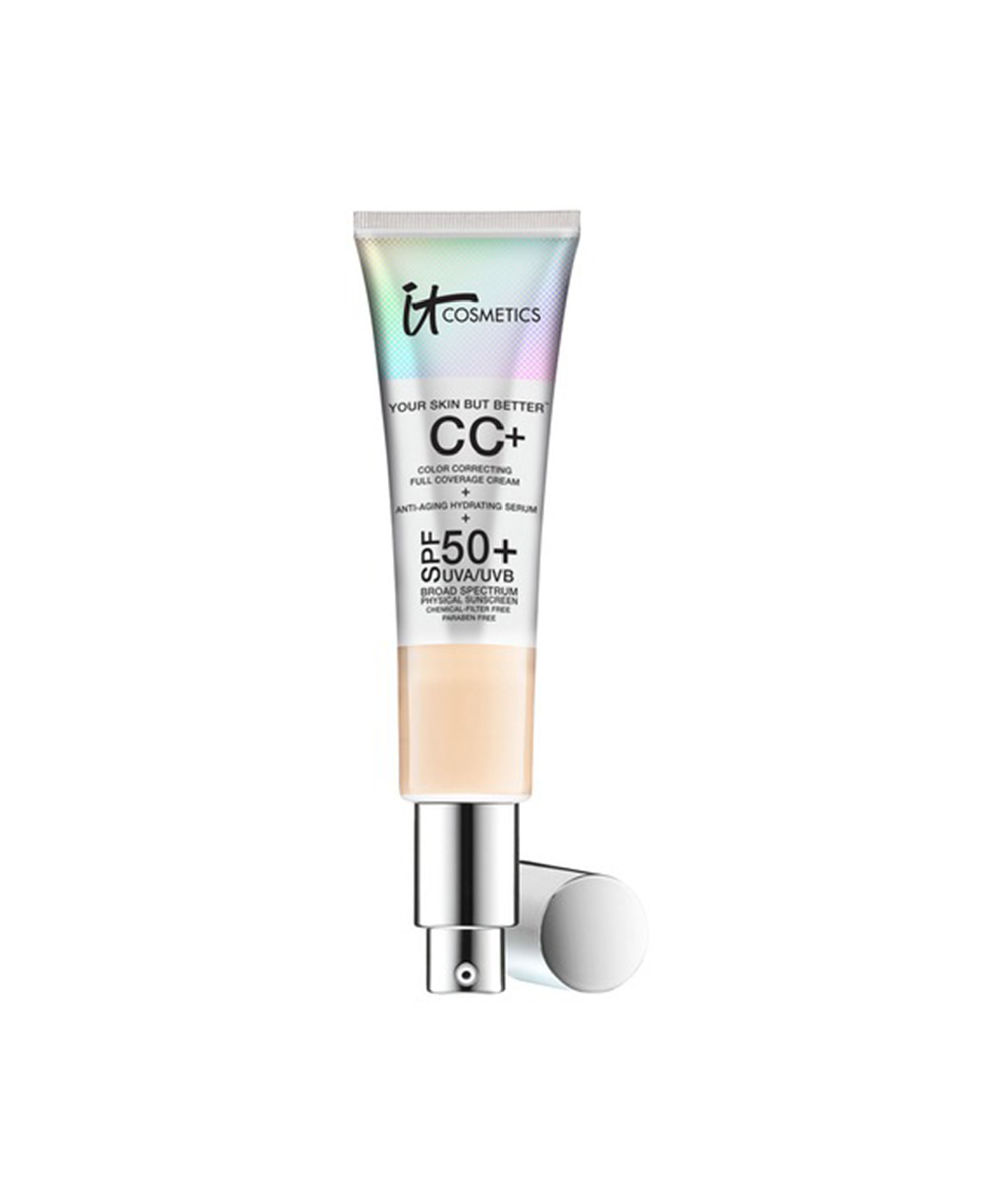 Baker is also a fan of the IT Cosmetics Your Skin But Better CC Cream. It's full of collagen, antioxidants, and hyaluronic acid to help create a radiant, skin-like finish.
IT Cosmetics Your Skin But Better CC+ Cream with SPF 50+, $38, available at Sephora.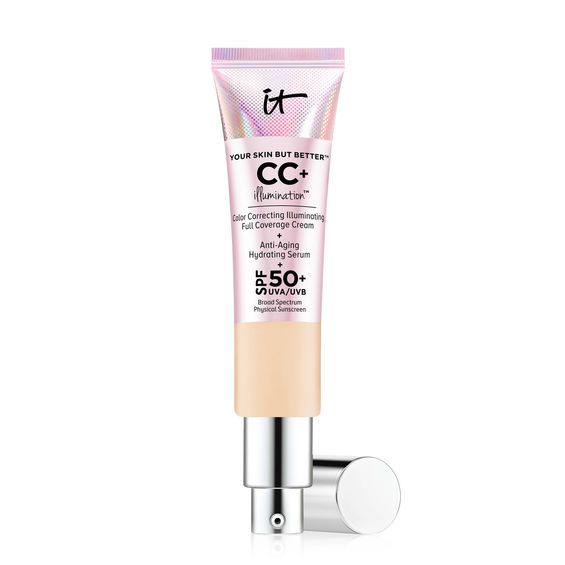 Or try this illuminating version of the same CC cream, which brightens dull complexions as much as it covers whatever you need covered. Plus, if you're dealing with some surface-level irritation, the vitamin E-packed formula will soothe any signs of inflammation in the time it takes you to get to the office.
It Cosmetics Your Skin But Better™ CC+ Illumination™ with SPF 50+, $38, available at It Cosmetics.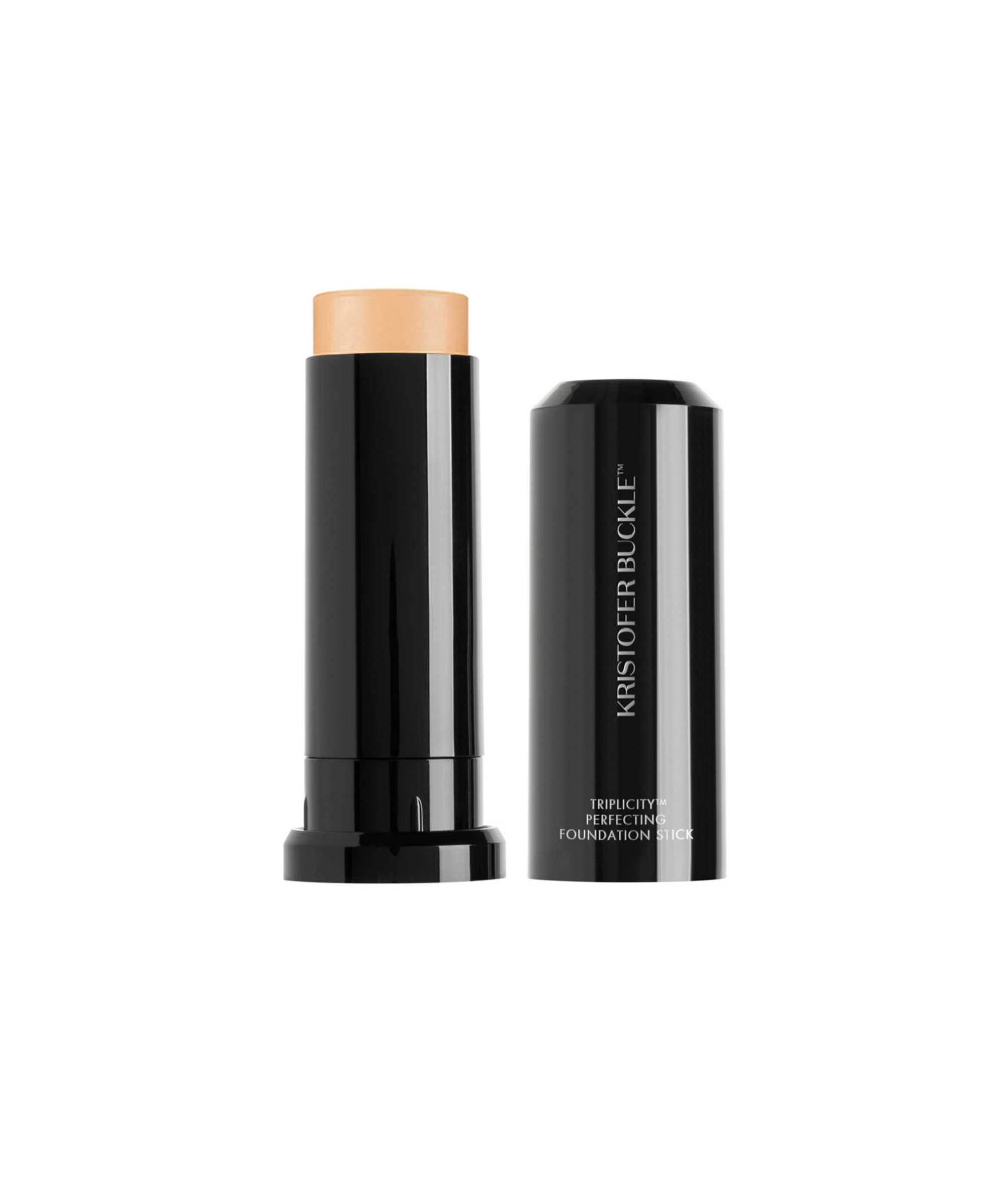 The Expert: Kristofer Buckle
Clients: Mariah Carey, Chloë Grace Moretz, Kelly Ripa, Katy Perry, Blake Lively, Gabrielle Union
"My Triplicity cream stick foundation is what I always use. It's highly pigmented, but very mild and ultra-moisturizing. It has a beautiful finish that makes your skin look flawless, blurring lines and pores. It also has hyaluronate, which draws moisture to the skin, and other soothing ingredients."
Kristofer Buckle Triplicity Perfecting Foundation Stick, $44, available at Kristofer Buckle.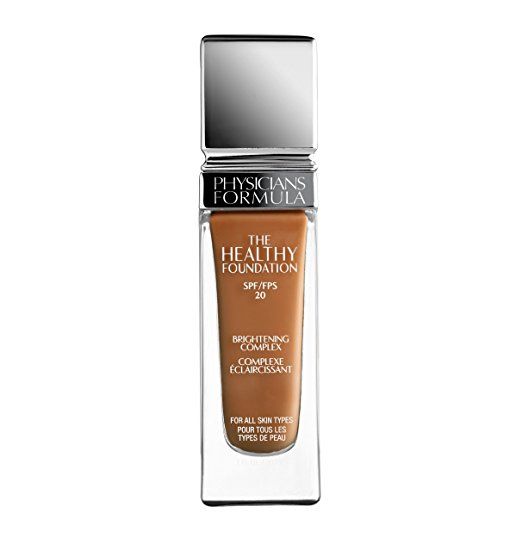 "Physicians Formula was developed specifically for sensitive or allergic skin. Their foundations are a good, affordable option for people with extreme sensitivity."
Physicians Formula The Healthy Foundation SPF 20, $12.99, available at Ulta.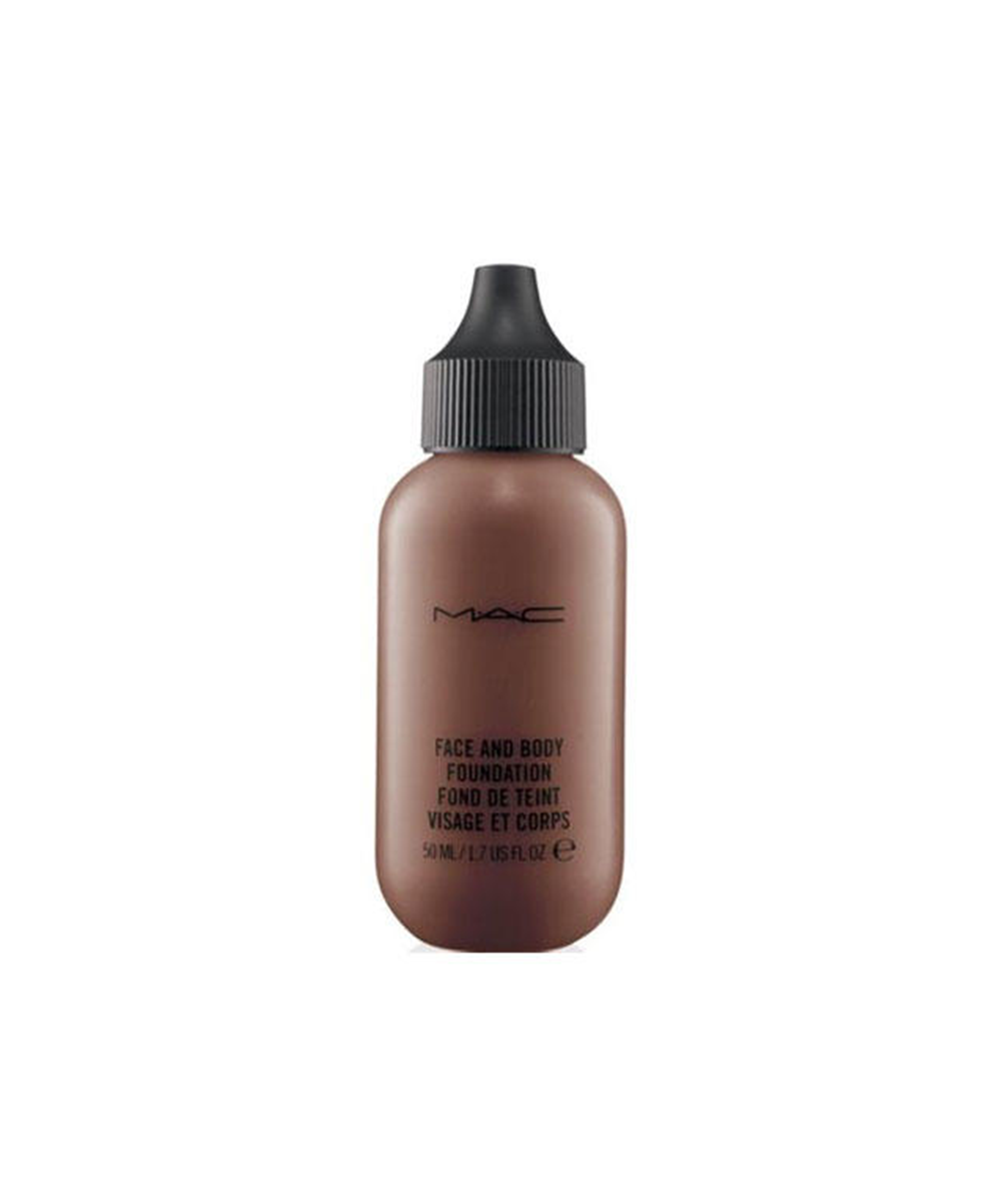 The Expert: Camara Aunique
Clients: Tia Mowry, June Ambrose, Simone Missick, Chloe x Halle, Justine Skye, Yvonne Orji
"Water-based foundations are best because they don't make you feel like you're wearing makeup. They help the skin feel like it can actually breathe. MAC Cosmetics' Face and Body is amazing and provides sheer-to-medium, buildable coverage."
MAC Studio Face and Body Foundation, $30, available at MAC Cosmetics.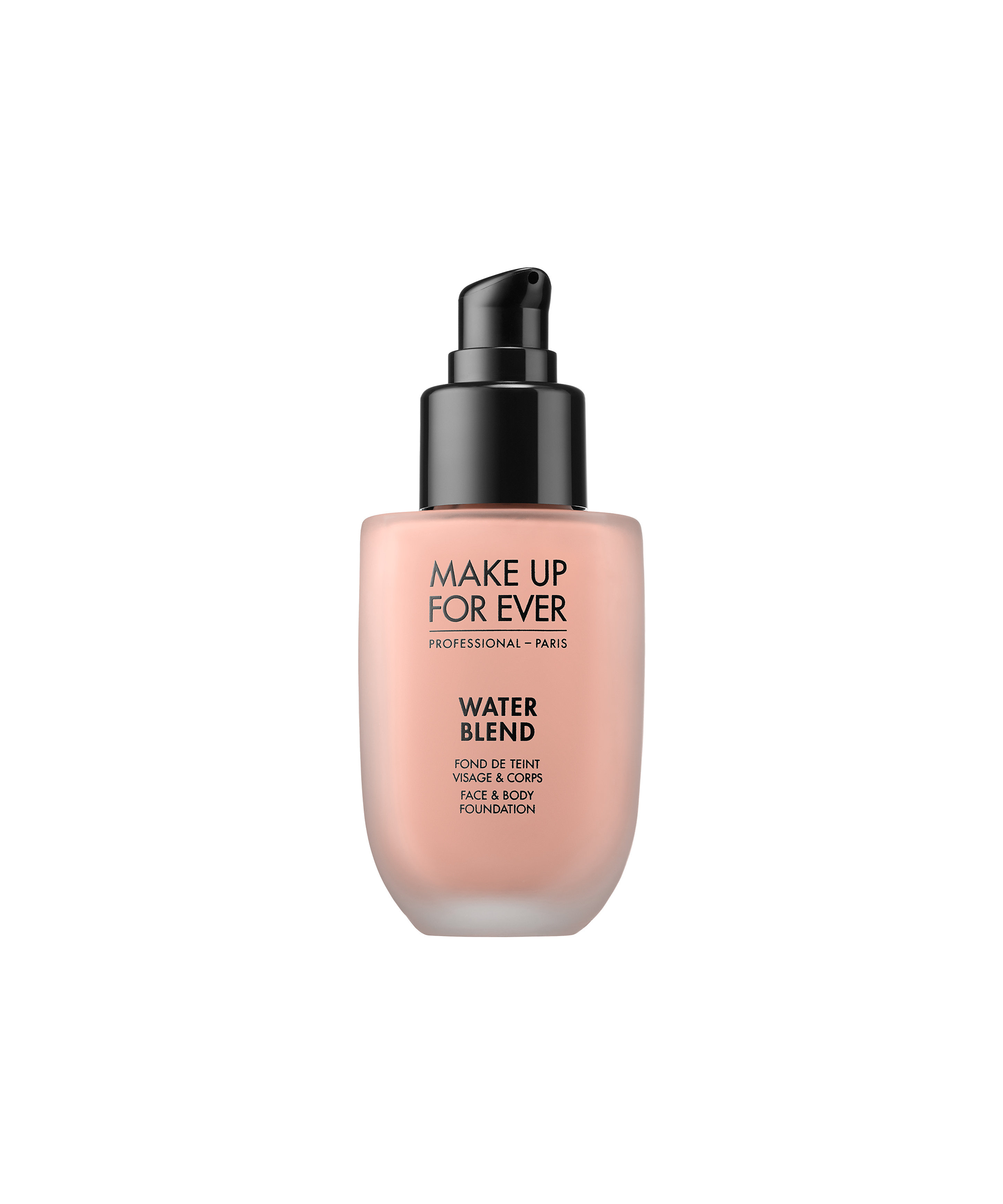 Make Up For Ever's Water Blend Face & Body Foundation has a similar effect. Made with 80% water and enriched with vitamins, it's also super hydrating.
Make Up For Ever Water Blend Face & Body Foundation, $43, available at Sephora.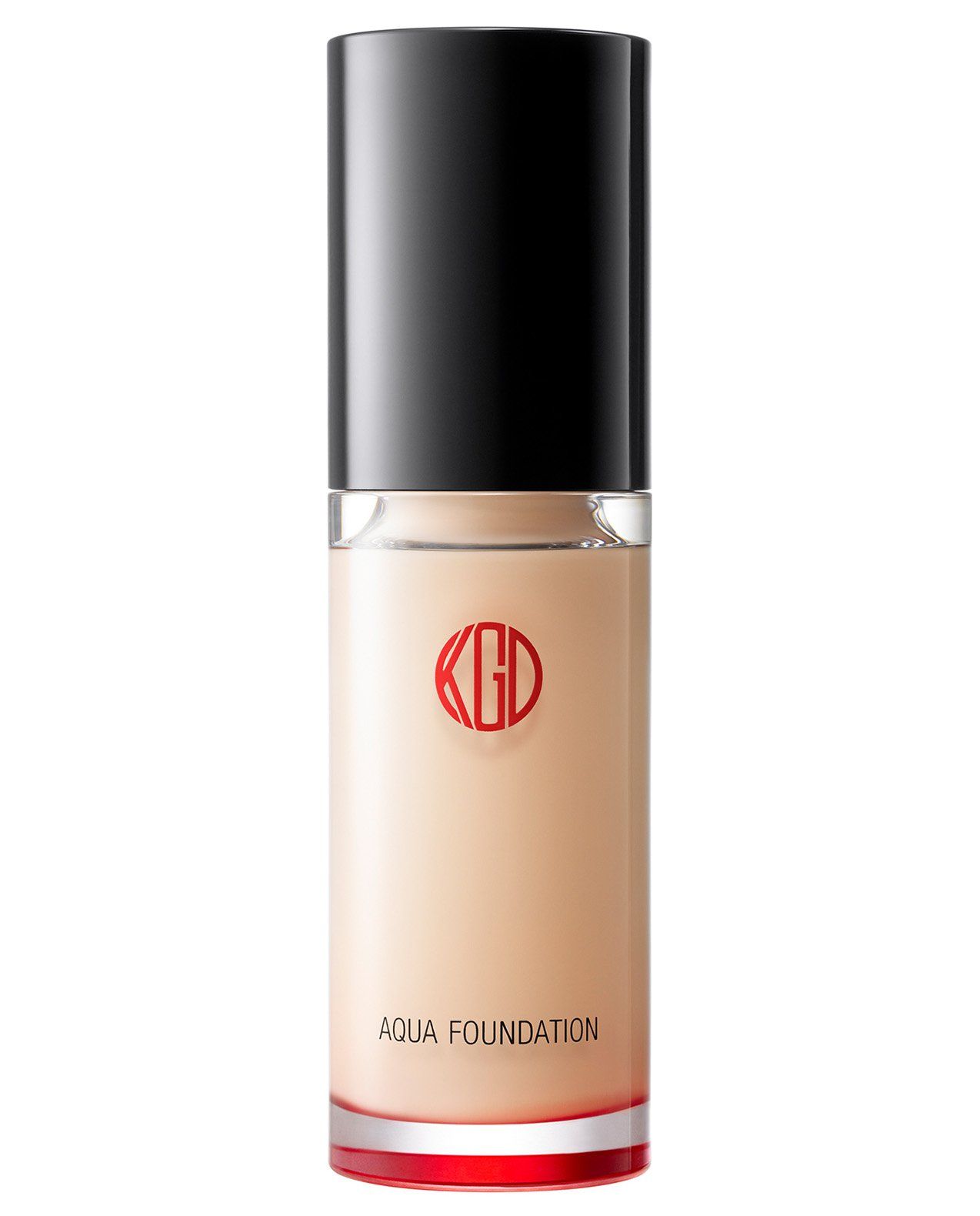 "Koh Gen Do foundations are amazing, too. Their entire line is definitely a kit necessity for clients with sensitive skin," Aunique says. Plus, the brand's products are made without artificial colors, fragrance, or mineral oil — all of which are known skin irritants.
Koh Gen Do Aqua Foundation, $67, available at Sephora.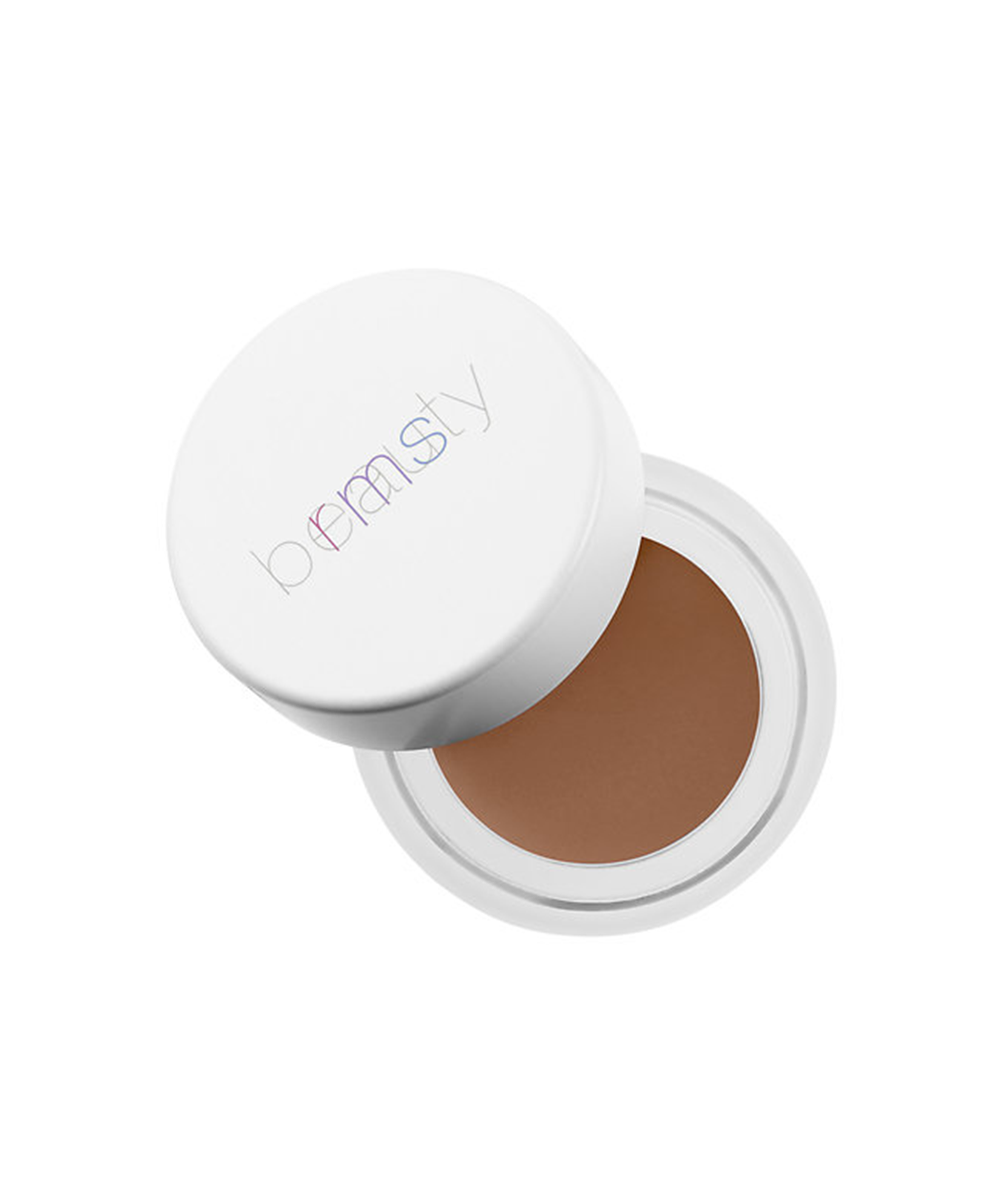 The Expert: Molly Stern
Clients: Cara Delevingne, Julia Roberts, Nicole Kidman, Reese Witherspoon, Mandy Moore
For a great two-in-one product, consider the RMS Beauty Un Cover-Up. "It is filled with such clean ingredients. It's fantastic for sensitivities, it's hypoallergenic, and it's non-comedogenic," Stern says.
RMS Beauty Un Cover-Up, $36, available at Sephora.
Click HERE to read more from Refinery29


Loading ...