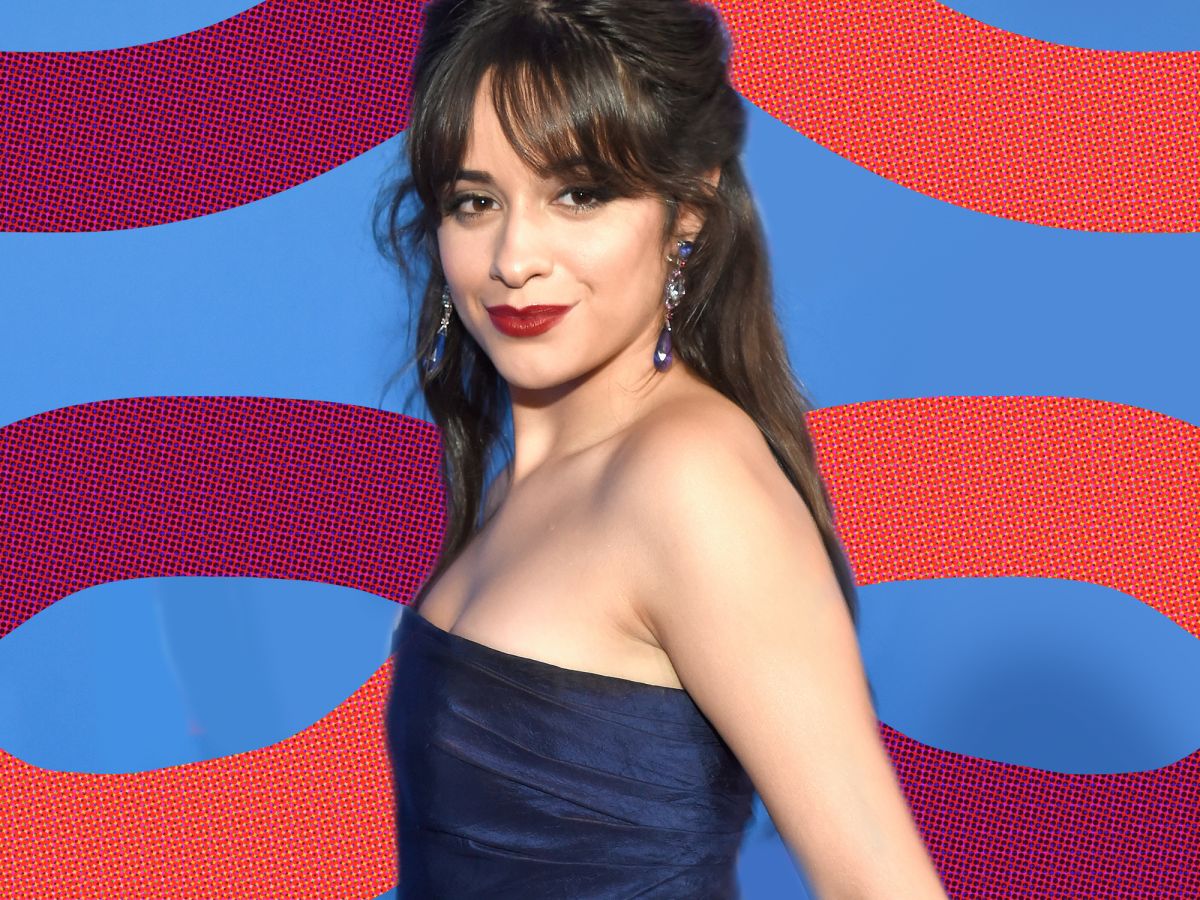 Not many people get to work with Hollywood's biggest up-and-comers, but makeup artist Allan Avendaño calls some of film and music's biggest budding stars his clients. Think: Gen-Z stars like Joey King, Sabrina Carpenter, and Camila Cabello. Avendaño is the man behind many of the red carpet beauty looks you save to Instagram on a weekly — if not daily — basis.
But he isn't just helping to usher in the new rat pack of the 3rd millennium. He also just scored his first major beauty gig as Differin's new brand ambassador, a role that is remarkably fitting (after all, half of his biggest clients are between 19 and 21). To celebrate, we had the chance to chat with him about the aforementioned clients, their go-to looks, and exactly how he puts out a fire when someone has a fresh breakout right before a red carpet. His answers, ahead.
How would you describe your signature makeup look?
"It's changed over the years, but when I first started I was all about a smoky eye. No matter what, everyone was getting a smoky eye. Now, I've mostly been into strobing. I know some people hate that word, but I love moisturized, dewy, and healthy skin. I want it to look like they just went running for two blocks and they're a little bit flushed."
Body makeup also falls under your jurisdiction — how do you avoid getting smudges all over a client's very expensive, and often borrowed, outfits?
"We're super careful. Sometimes I'll only use a powder shimmer or bronzer on the chest, but for the body, I can use something like Vita Liberata's Body Blur that easily blends and dries fast. For the most part, products like that are transfer resistant. As a precaution, I'll sometimes use a little bit of baby powder to make sure it's really set."
THE LEAF BLOWER DID GOOD… REAL REAL GOOD… THIS BEAUTIFUL FACE… ??? @JoeyKing . #Makeup: @allanface #Hair: @giannetos . Beauty Breakdown: #Eyes: [email protected] O!Mega Lash Volumizing Mascara In Violet Incredible, Eye-Conic Multi-Finish Eyeshadow Palette in Fantascene, & Brow Tanner Grooming Gel #Skin: [email protected] Air Blush Soft Glow Duo in Kink & Kisses, Shameless Youthful-Look 24H Foundation SPF 25 (applied with a @BeautyBlender), [email protected] Bye Bye Under Eye Concealer (applies with my finger tips to warm up the product) & Bye Bye Pores Silk HD anti-aging Micro Powder [email protected] Ambient Strobe Lighting Powder in Brilliant #Lips: @IliaBeauty Tinted Lip Conditioner in Blossom Lady (applied with finger tips for a sheer, stained lip). . #JoeyKing #Beauty #MarcJacobsBeauty #ILIAbeauty #HourglassCosmetics #ITCosmetics #Crueltyfree #Monochromatic #PinkMakeup #TheKissingBooth #Slenderman #Summer03 #allanface
A post shared by ALLAN AVENDAÑO (@allanface) on Jul 27, 2018 at 3:57pm PDT
What do you do if a client has a pimple?
"I try my best to work around it and avoid covering it as much as possible. Actually, Camila Cabello had a pimple on her forehead for the MTV Video Music Awards. I didn't pile on too much stuff because it would really draw attention, or worse, bring [the pimple] to a head.
Dr. Brandt's Pores No More
priming formula. For the most part, I won't touch the spot until the very last minute. I'll use a dense lip brush and pat the foundation in, then for extra coverage dab on concealer on the top."
Joey King's skin is beautiful, what do you use on her?
"I'll typically use a really light base on her, like Becca's Skin Love, or just a tinted moisturizer. I don't use any primers on her except something like the Differin Oil Control Moisturizer because it really holds the makeup."
A post shared by ALLAN AVENDAÑO (@allanface) on Aug 21, 2018 at 7:07pm PDT
Are the women you work with interested in trying new trends?
"I work with a group of girls who are super confidant and rarely say, 'I don't want to wear that.' We try something and, if it doesn't work, we change it. If anything, it's usually a question of the lip color. For example, Camila hadn't ever worn a red lipstick on the red carpet before this year's VMAs. She's never seen herself as a red-lip person, then, all of a sudden, we tried it on a shoot and she loved it. I think Camila just didn't feel like herself with that color at first, and looking like herself is very important to her. She loves her face — she'll always say to me, 'Aren't my eye bags so cool?'"
Makeup trends from the'60s are coming back. What was it like creating Zendaya's retro-inspired Marie Claire cover?
"You're right! That cover is definitely giving off a '60s vibe, but what we were really trying to do was create something timeless. It was really about the cat-eye and her natural hair. We didn't put any heat on her curls and mostly focused on keeping her skin glowy and let her cat-eye be the focus. Her skin looks matte, but in person she was glowing."
The eye is so good, but her eyebrows also command attention!
"I've known her since she was 14 and she's always had full brows. It wasn't until she met Kelley Baker that they were refined. Before that they would be really messy and we'd fill them in, and we really loved it. They were a little out of control. We called it 'browfection.' She styles her own brows when we do makeup now because she has her own technique. Sometimes, when we're in a rush, I'll let her do her own cat-eye, too. She can literally just draw it on in seconds and it's perfect."
Click HERE to read more from Refinery29

Loading ...