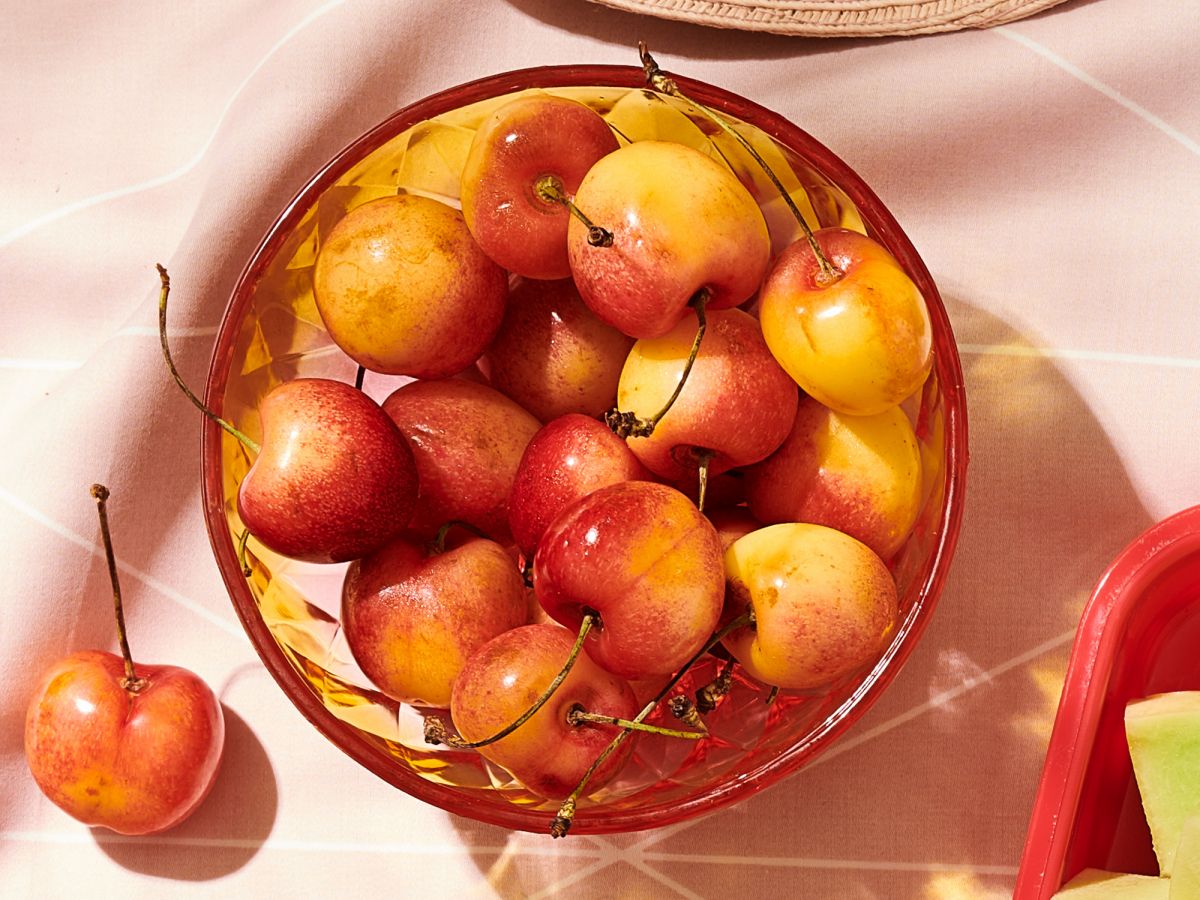 For centuries, cherries have been so much more than just a fleshy stone fruit that just so happen to be the perfect topper for a Shirley Temple. Although the noun itself is widely used as slang to describe the female anatomy in popular culture today, its colloquial origins can be traced all the way back to a 1655 erotic novel, which specifically calls out the uncanny resemblance between the shape of the fruit to genitalia.
But that was 363 years ago. Yes, the cherry is still often used as a symbol of virginity, but the fruity image itself is coming into a renaissance of sorts that may, or may not, have anything to do with sex at all. Check Instagram and you'll see that, right now, the cherry is the center of tons of beauty trends, including nail art. Whether it's an accent nail featuring the fruit, or a bright red polish covering every finger, this is one fad you won't want to miss for fall.
Need some inspiration? Click ahead for our favorite cherry manicures.
This juicy fruit really stands out against a nude polish.
Looking for a longer grow-out time so you can save a few bucks next month? Add cherries to your negative space mani for a cute look that lasts forever.
But this trend doesn't have to be minimal: The more detail, the better.
Celebrity nail artist Britney Tokyo recently told us that the fruity shapes are some of her favorite to create for clients — and continue to be popular from summer to fall.
The next time you book your salon appointment make sure to ask for the ch-ch-ch-cherry bomb art.
Don't feel too restricted to just one fruit. In fact, you can easily mix and match options, like peaches, lemons, and watermelon.
Or cocktail your art with other foodie favorites.
Make your cherry nails pop even more with a fresh coat of metallic polish underneath the stone fruit designs.
Not a huge nail art person? Use the bright red color to inspire a maraschino manicure instead.
Click HERE to read more from Refinery29


Loading ...