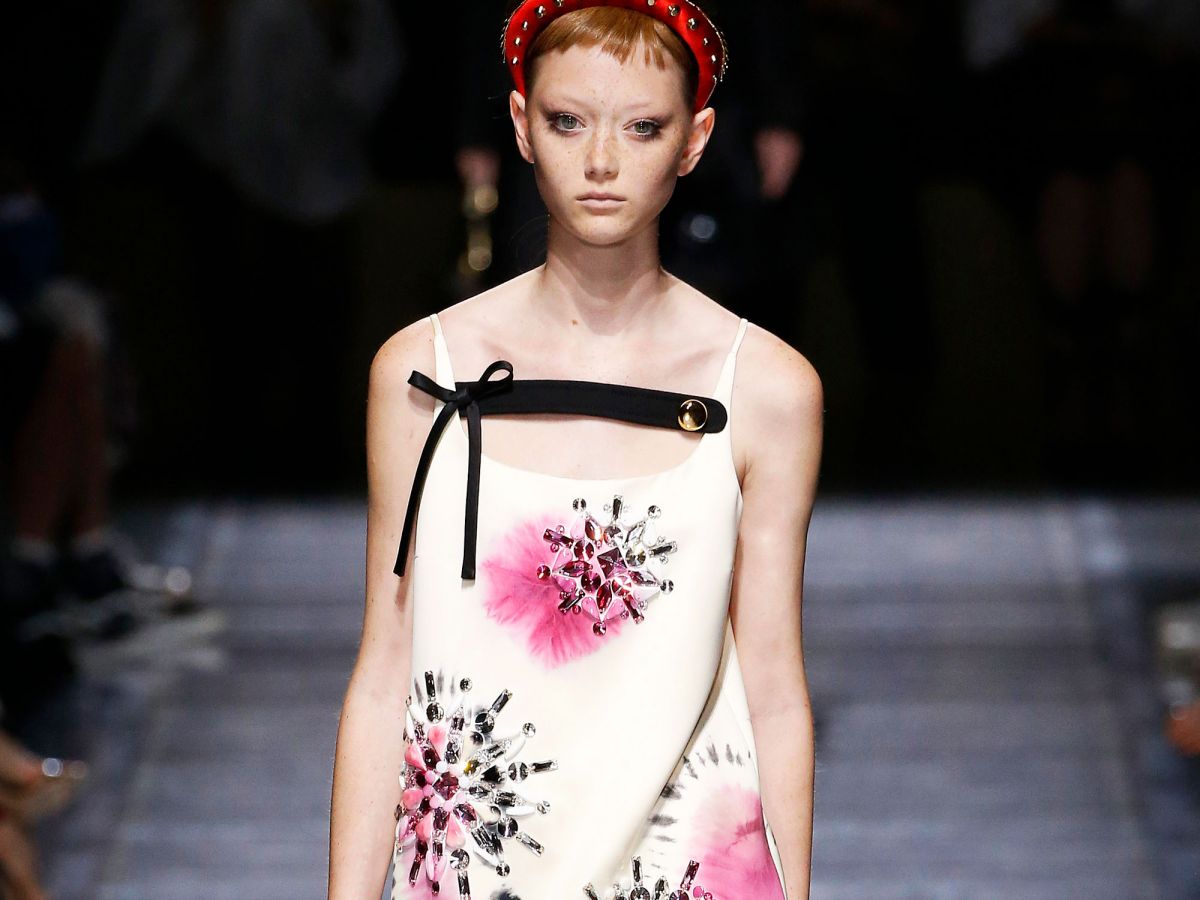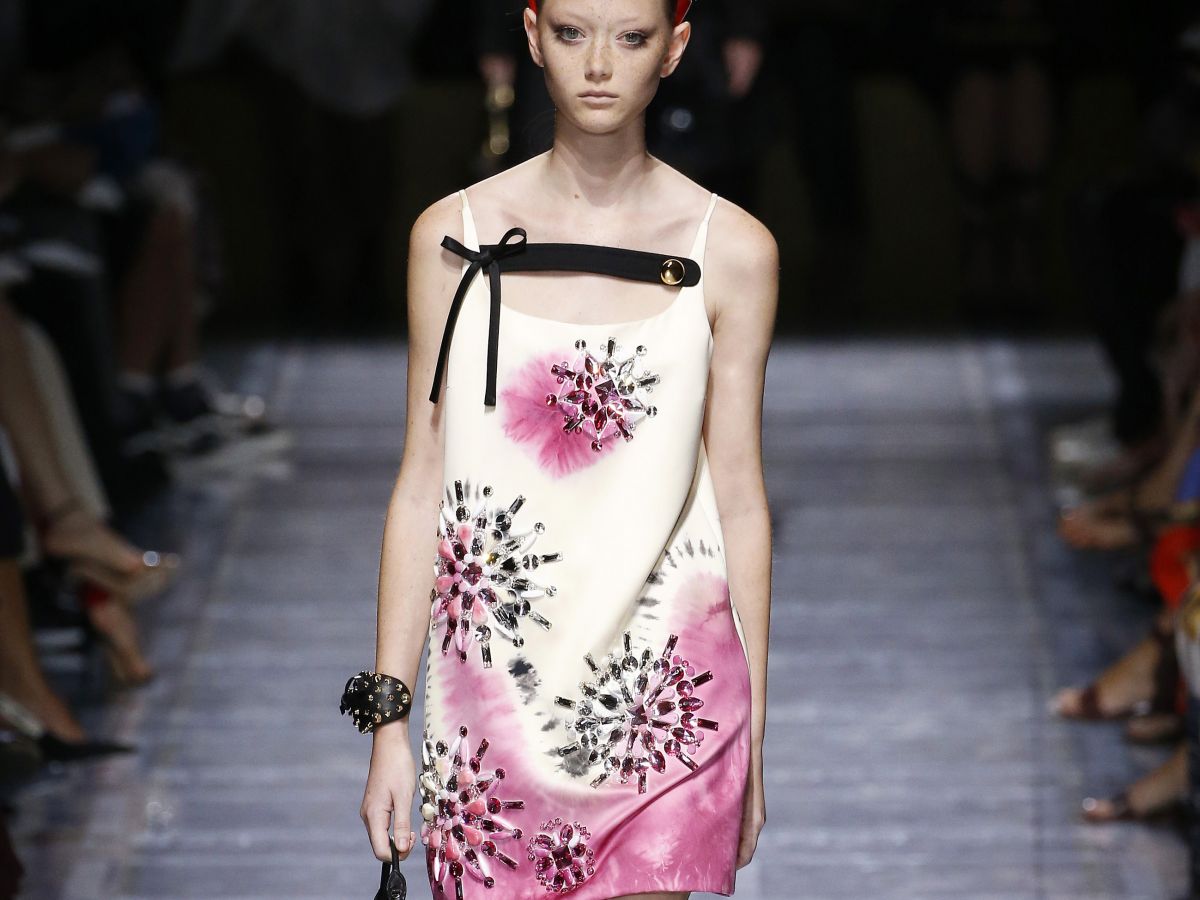 Photo: Estrop/Getty Images.
For Prada's
spring 2019
womenswear show, the trek outside of Milan's city limits — which would be the equivalent of
that trip to Brooklyn
during New York Fashion Week we told you about — was worth it. Held at the
Fondazione Prada
, the Italian fashion house's namesake museum, the show made it clear that the meeting of two art forms, fashion and architecture, was about to ensue. The latest collection also introduced 'Prada Invites:' a for women, by women project that fosters collaborations between the brand and female visionaries to "expand Prada's ongoing fascination with multifaceted representations of femininity." It was as strong as it was sensitive — opposing emotions many male heads of design houses tend to keep separate in their collections; feelings that only Miuccia Prada can make feel like fashion osmosis.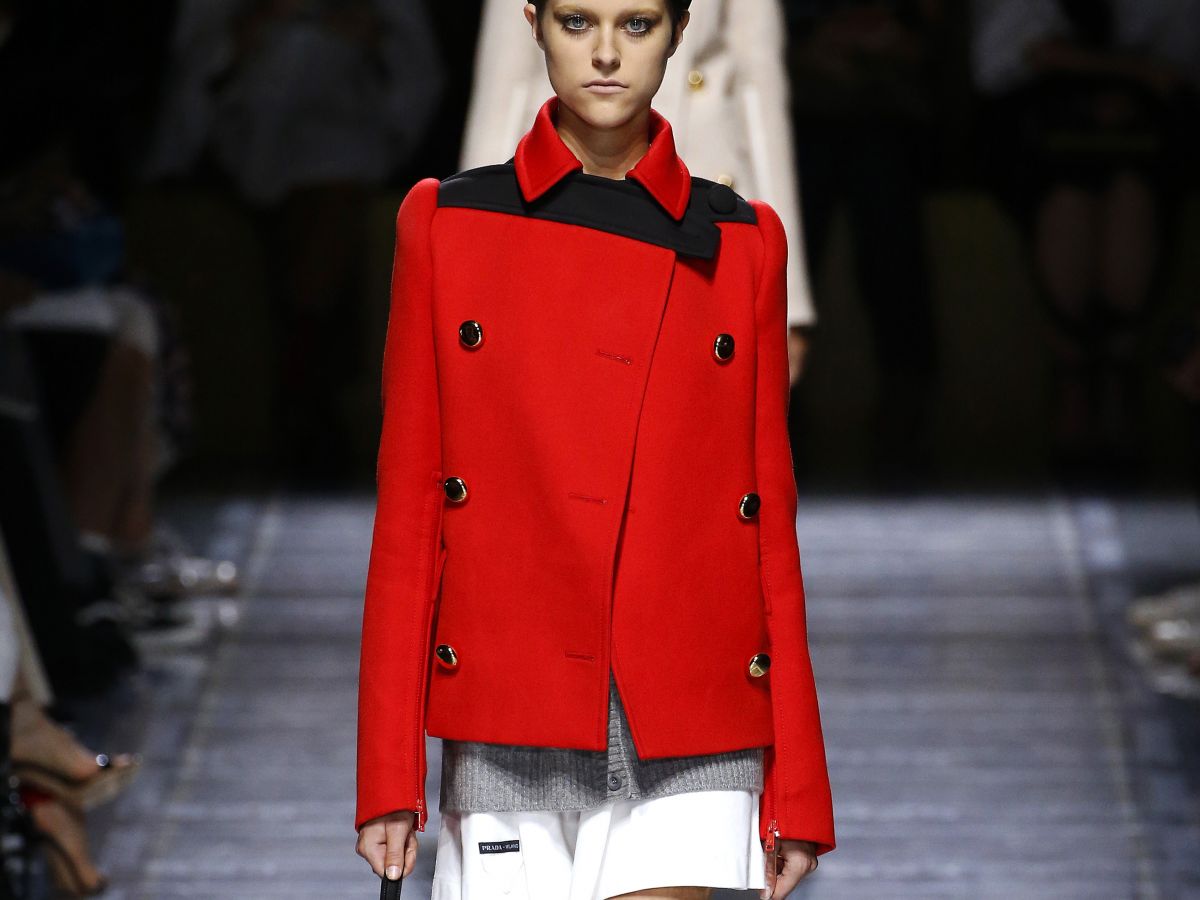 Photo: Estrop/Getty Images.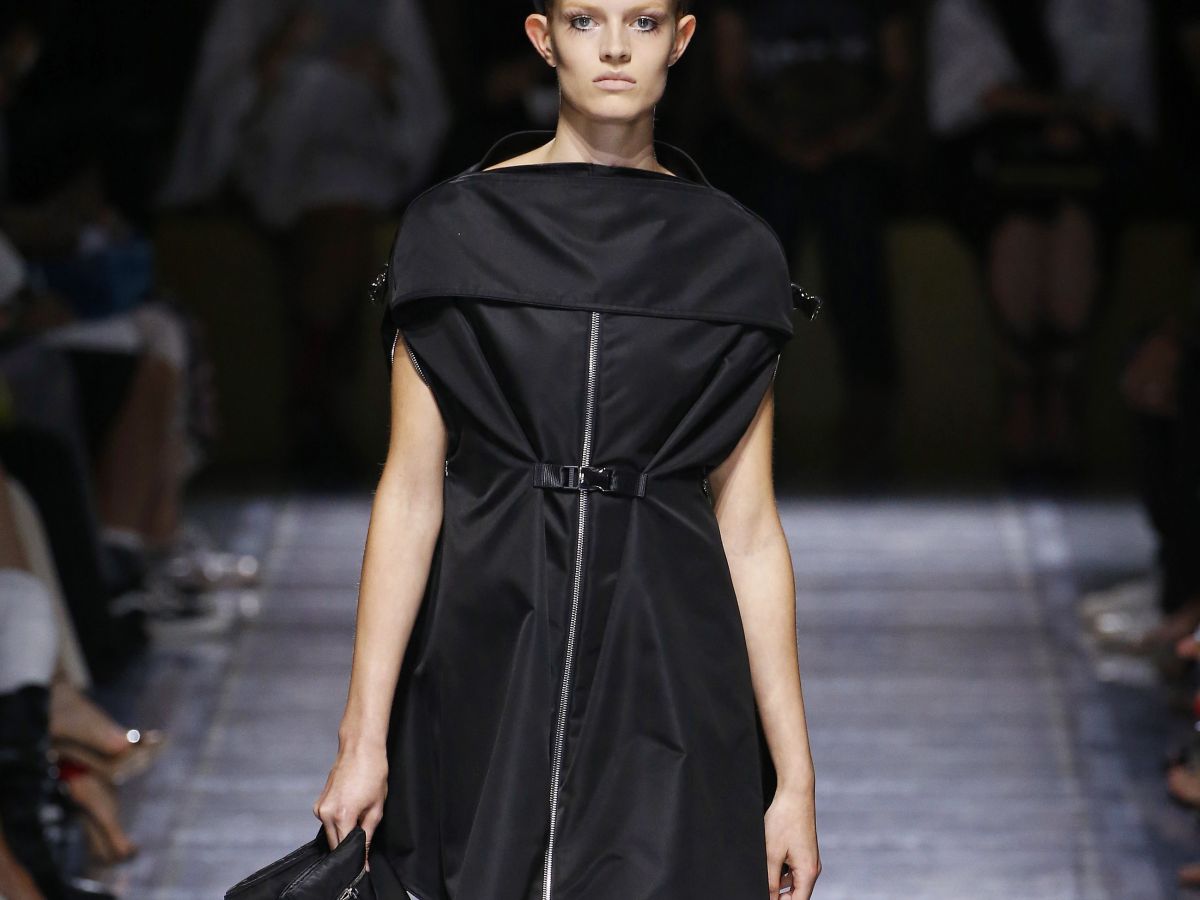 Photo: Estrop/Getty Images.
A trio of leading female architects —
Cini Boeri
,
Elizabeth Diller
, and
Kazuyo Sejima
— lent their ideas to the vision of Miuccia Prada for a collection that embraced all aspects of womanhood, from shapely silhouettes to more structured ones. Boeri, who also designs furniture, made a functional black bag for next season; it has removable modules and can adapt to different sizes. Diller made a garment bag that turns into a dress (and is functional in both forms) out of
Prada Nylon
, the brand's ubiquitous, durable textile; she also made a clutch that resembles a life jacket but is actually fully practical. Sejima, meanwhile, had a little more fun; she played with shapes, colors, and sizes to create pool float-style bags called the 'daln' and the 'yooo.' It was youthful but carried a vision of the future — that fashion, especially at luxury prices, has to be worth it.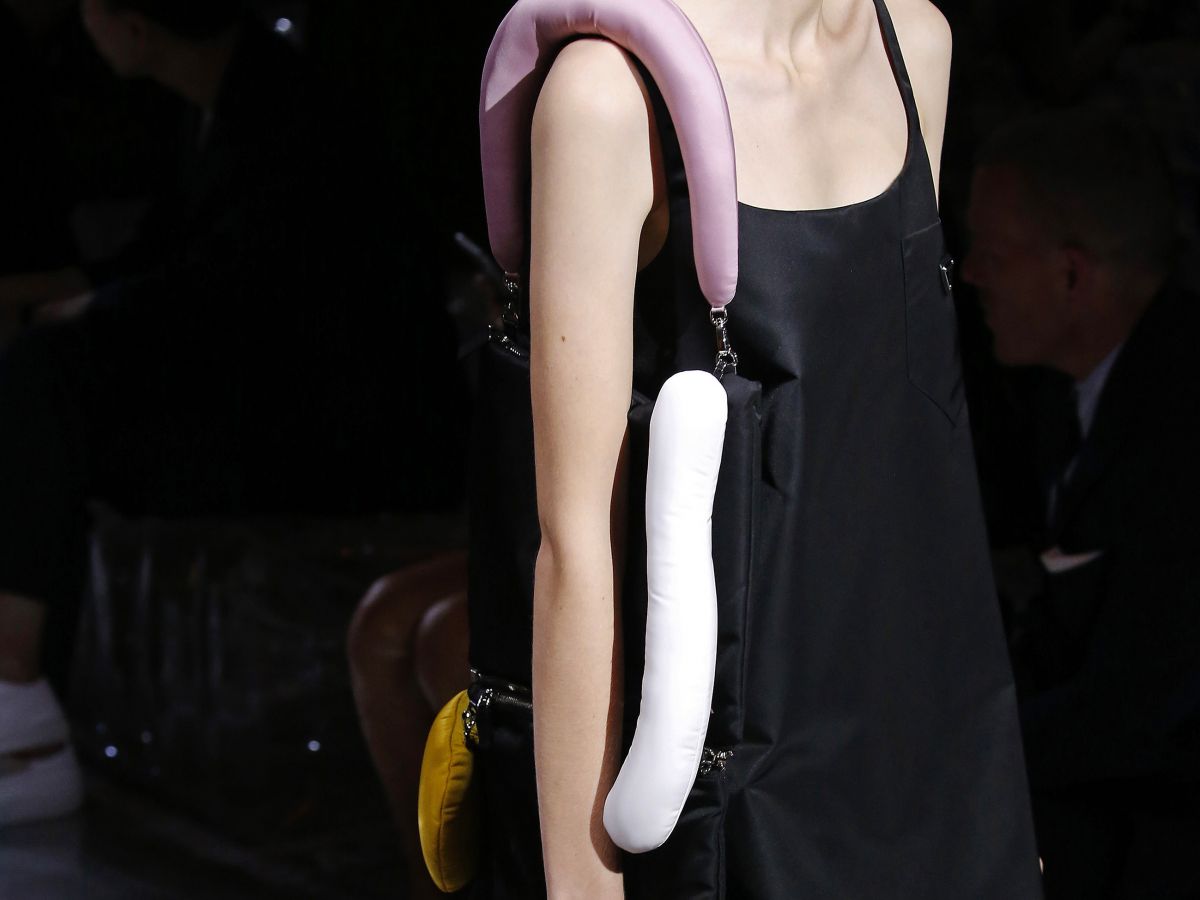 Photo: Estrop/Getty Images.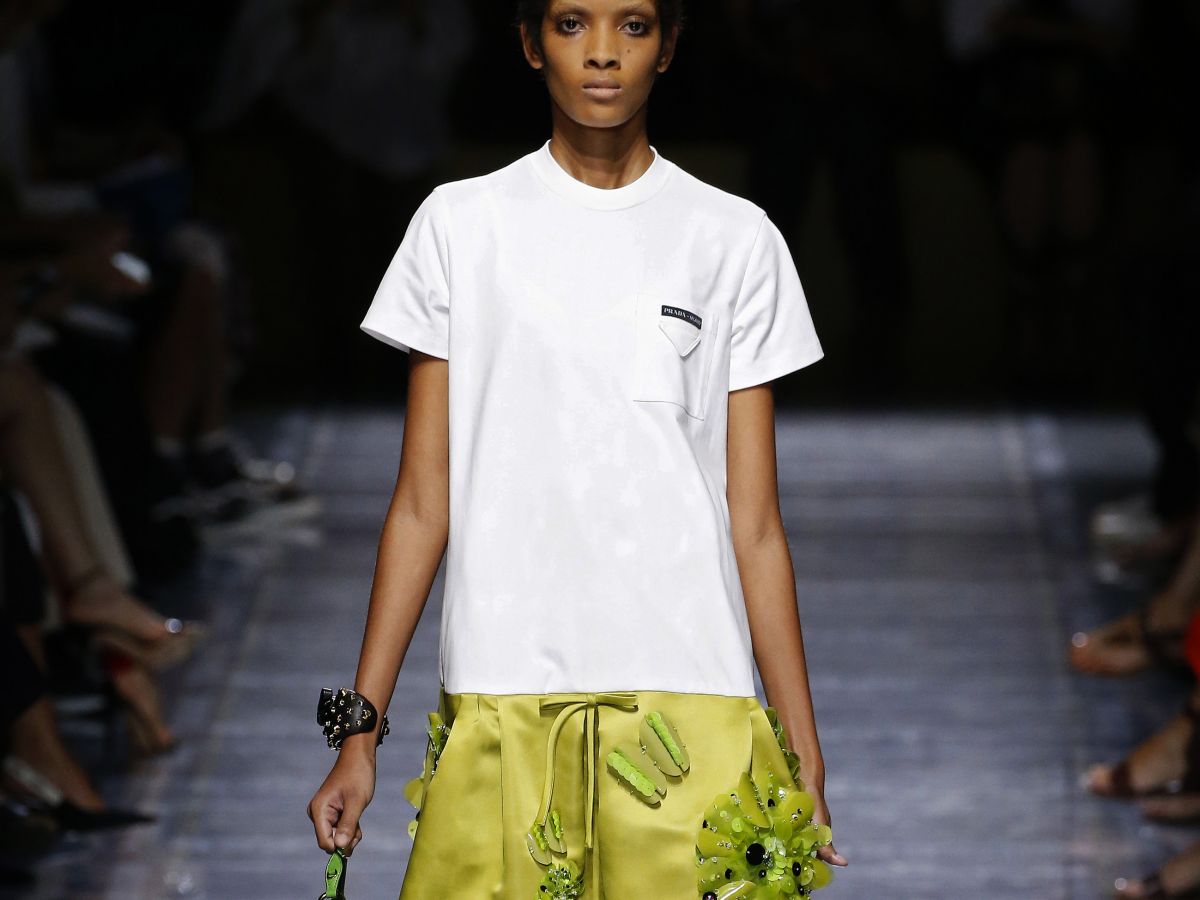 Photo: Estrop/Getty Images.
Prada also sent several all-black looks down the runway, a color trend we've seen several times this Fashion Month (from Max Mara to No. 21 and more), which makes us wonder if some designers are ready to go dark for a second (or just in need of a blank slate)? Either way, the pops of color that were included in the collection — cherry red, Pantone's Greenery, pink, and navy tie-dye — were just the touches of the (albeit heteronormative) femininity warmer seasons often offer up. The fact that Prada is investing in its nylon capabilities is a good sign, too, considering how much leather and PVC we've seen across the spring 2019 runways — neither of which are breathable fabrics. Miuccia Prada, alongside some of the most enthralling female voices in 21st-century design, proved that women — nay, all of us — are stronger together. What better foot to start a new season off on than that?
Click HERE to read more from Refinery29


Loading ...