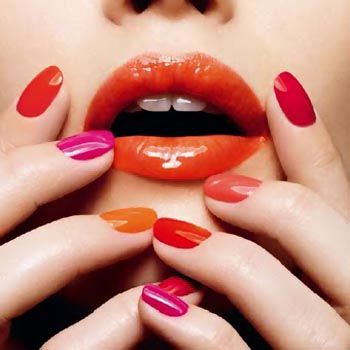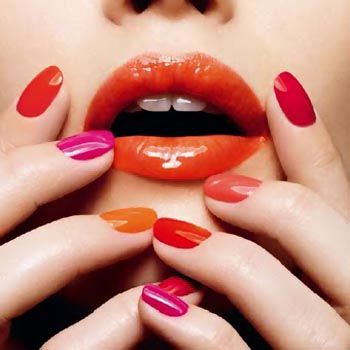 Bring on the bright purple rain in the
summer time
. Lancome's ultra lavande is a bright purple which you can apply this summer and make yourself look unique. How about raspberry
Jammin
and go bright with a black colored dress. It will make you look fresh in
summers
and obviously will attract men as well. An orange crush will make you the apple of every man's eye if you apply the bright coral one on your
nails
.
Teal blue looks superb and hot when talking about the bright nail colors in summer time. Along with that, some fun patterns can be experimented too. A green street looks fabulous in bright summer time as it is unexpectedly a hot color to be applied on nails in summer time. Last but not the least, you can always be your guy's pink lady if you are afraid to try some bright nail colors. But try mixing and matching a bright red along with this pink color to give it a new refreshing bright look in the summer time.
Summer is all about bright colors as we all need a break from the dull winter colors. Clothes and accessories if kept simple then girls can put all the focus on their bright nail colors in summer. Lilac, hot pink, orange blossom, parrot green and neon blue, colors like these in summer take priority over the typical flowery and leafy shades in the summer time. Bright nail colors go perfect with the makeup in summer season. Try going out of the box this summer and experiment from the unusual. Get away from the yellow daffodils, creamy browns as there is a wide variety to choose from the bright category of nail colors.
Try mixing wild colors or give it an animal
skin touch
. If you wearing a yellow colored dress, try the cheetah print on your nail colors. Peacock colors on the nails in summer look cool too. Rainbow colors are also bright and fun to experiment with. Many experts believe that the most shocking colors can become the daily wear in bright summer too. Everyone has a right to make their own fashion statement and look bright in summer. So it's high time to go off the tracks from a simple pink to something wild and eye-catching in bright
summer time
.
Click HERE to read more from Fashion Central.