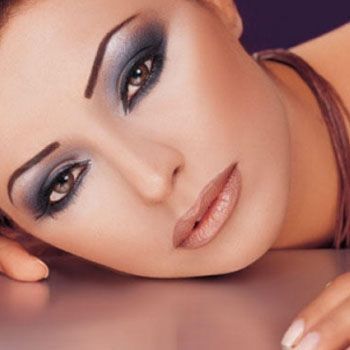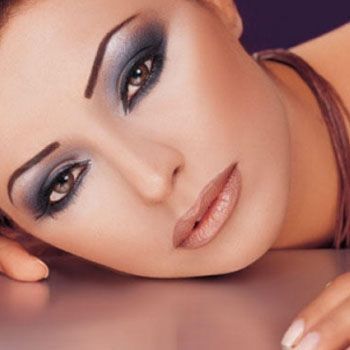 The fashion of smokey eyes never ends, because they look so chic and glamorous. The
smokey eye
makeup
is perfect for the evenings and gives a sudden lift up to your personality. If applied correctly, it gives you a tremendous look and goes with all colors and
skin tones
.
However, because of the darker tones of shades involved, many people think that the smokey eye makeup is not suitable for the hot summer season. Well, the good news is that you can still go with it and stand out in the summers.
Here are a few tips that you can go for while applying the summer smokey eyes:
Select the right shades
Do not go for the heavy looking shades for the smokey eye makeup in the summers. Try to use different shades of beige and browns. Dark blue and darker shades of green will not look good in the summers.
Use eye pencil
Use a gel eye pencil in the summer to give your eyes a smokey look. Try to avoid the liquid eye liners for creating the smokey eyes effect. The gel pencil will smudge better with the other shades and will not melt off in the hot season.
Use tinted moisturizer in the base
Do not use the heavy liquid foundation on the eye lids to create a base for makeup. It will melt down fast and will create a mess out of your makeup. A tinted moisturizer will do the job better. It will give a light finish and will let the shades stay on your eyes.
Use a wet brush
A slightly wet eye shadow brush will do a great job for creating the perfect summer smokey eyes. It will let the shade apply better and help in staying for longer hours.
Use mixed toned shades
A combination of the mixed toned shades for smokey eyes will really help you in summers. This way, you will be able to apply less color and still make a nice and perfect smokey eye effect.
Less is more
Try to use less shades in the hot summer season. Try to blend in not more than two shades and create the smokey eyes for summer with the eye pencil to give a softer look. More colors will give a messy look in the summers and will tend to melt off of your eyes. Try to go for neutral and subtle shades of colors that go with the color of your dress.
Click HERE to read more from Fashion Central.