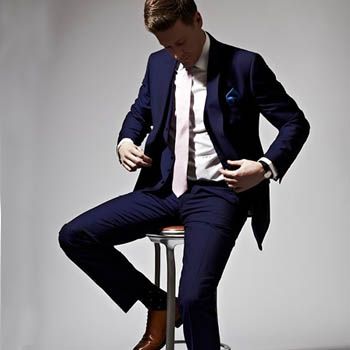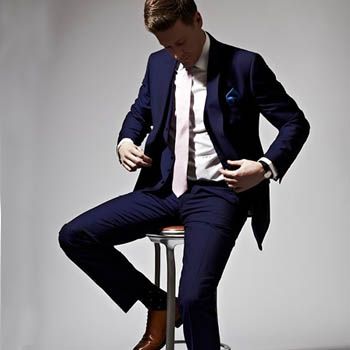 Style matters a lot for both men and women. Here we look at
men's tie styles
for this summer. We know men's are furiously getting to pushups and sit-ups every morning. But don't forget about the office; there's still work to do there. Even though office attire might drift toward weekend wear this time of year, that doesn't mean you have to put the ties away. In fact, do the opposite-grab a tie among the
summer tie styles
and wear it. Break from tradition with brighter colors and bolder patterns.
The sophisticated plain ties in summer tie styles
The very first tie appearing to all of us is the very sophisticated plain tie that is available to almost all of us. Men's tie styles include many ties but this is the very first tie that can be worn with a printed shirt.
The polka dot ties in summer tie styles
Giving a funky look is worth this summer. The polka dot tie is another tie getting popularity in summer tie styles for men. Especially the one with a burgundy color gives a real funky touch this season. Many of our men are unaware of this Men's tie styles.
Skinny ties in summer tie styles
Skinny ties are very common during summer as they are not wider and are also in trend these days. The best suited tie knot for skinny ties is the simple and most common tie knows: The Four in Hand knot. This tie style is one of the common
men's tie styles
ever known from the past few years. Skinny ties, those neckties that are slimmer than 2.5 inches, are also popular especially among younger men.
The cotton oxford ties in summer tie style
Ahh! Its summer and cotton cloths are worn every wear especially in Pakistan then why don't you wear a cotton made tie. Pair it with a complementing mini gingham shirt for a punchy combination, or let the tie be the star by pairing it with a crisp, white dress shirt. Keep with the season and go bright.
The patchwork ties in summer tie style
This tie's ultra-relaxed patchwork style tie gives a very bossy look if worn with a white shirt or any plain color shirt. The patches or patterns make you look fashionable even as a boss. This is also the most worn tie among men's tie styles. The bright colors and patterns provide plenty of visual interest in you.
The gingham ties in summer tie style
This type of ties looks best when wore with dress shirts. The criss cross lines on the tie are very unique and are mostly of black and white color. Other colors can be there but this men's tie style is awesome to be gifted to any one.
The all time check ties in summer tie style
A new fashion arrives this summer to wear a check patterned tie with plain T shirts. This men's tie style is very rare in the last summers but this has become an awesome deal this summer 2012.
Click HERE to read more from Fashion Central.