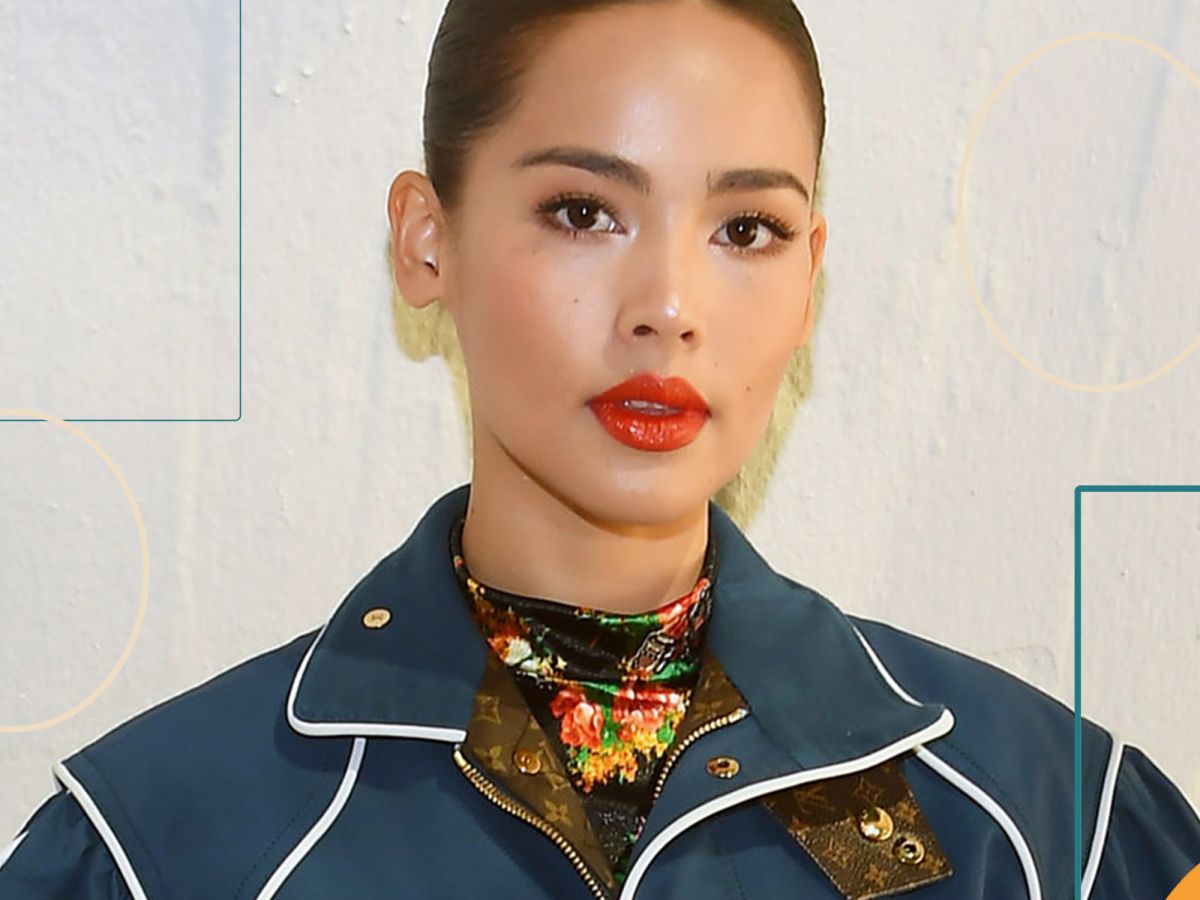 It's finally time for graduation, and you've worked hard for this moment. You've endured late nights writing papers, 8 a.m. classes, and three-hour discussion sections. You've doodled so much on notes that you could have double-majored in fine art. Now, the day has come to walk across that stage and get your diploma, and you're planning out your look from head to toe. Unfortunately, your hair and outfit will be mostly hidden underneath your cap and gown, but you have free rein with your makeup.
Wether it's natural, super glam, or artistic, your makeup is one way you can let your individuality shine in a sea of monochromatic gowns. Ahead, we've rounded up makeup inspiration that works with whatever your personal style might be.
If you like your makeup to be au naturel, but want to add an element of glam, go for the glow. Pack on that highlight that will bring golden hour to your stage time.
Or, just go bold with your lips. A red lip will make you feel like a boss. Who wouldn't want that on their big day?
Your cap and gown don't have to be the only thing matching. Your lips, cheeks, and eye makeup can, too. Hello, monochromatic.
Pastel colors, like a lavender eyeshadow, can really make your eyes pop in photos, which is crucial on a day when your family is taking 100 shots in quick succession.
A full-on smoky eye might feel too heavy if your graduation is on a sunny afternoon. Instead of covering your entire lid, use a dark eyeshadow for a cat-eye. The effect will still look smoky and won't easily melt off.
Put what you learned in geometry to the test by having fun with shapes (and colors).
Want to turn it up a notch for this celebratory moment? Dust on a bright eyeshadow and a significant amount of contour, which will have you snatched from every photo angle.
If you want your makeup to be subtly festive, go for some glitter — whether that's on the lips or in your eyeliner, as seen here on Lily Collins.
Click HERE to read more from Refinery29


Loading ...