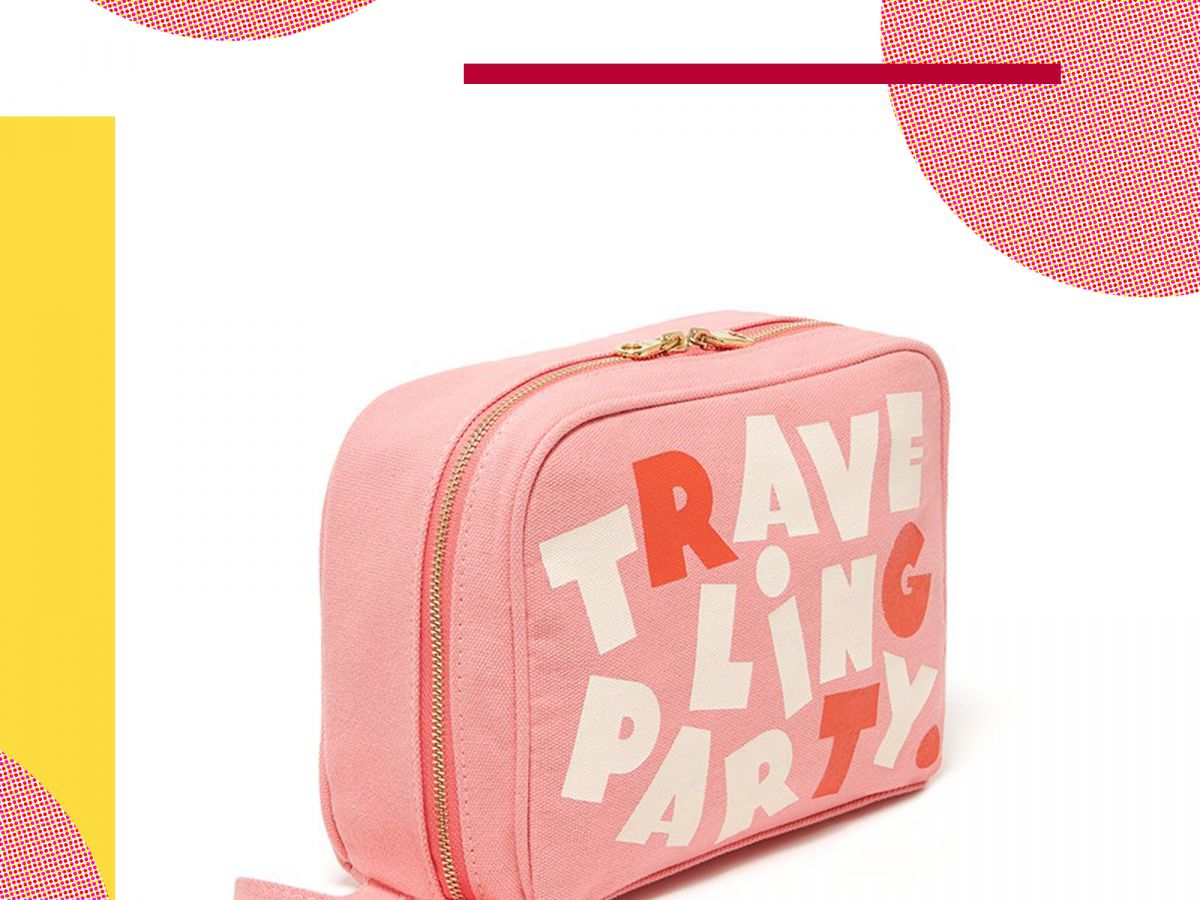 There are two kinds of packers in the world: Those who expertly fold and fit their clothing into their luggage weeks before a trip (kudos to you), and those who rush to sporadically plan outfits and pack a toothbrush a few hours before check-in. Even though we fall into the latter group, there's one area where we don't slack, and that's packing beauty products.
Our toiletry stash is usually the first thing to get organized. We've got bins of travel-sized face masks and body lotions stowed away for the next vacation, and makeup minis are always set aside — just in case. The only thing more enjoyable then fitting together the perfect toiletry puzzle is picking out the bag to house everything.
There are clear bags that are easy for skidding past TSA, kitschy pouches that say exactly what we're thinking, and luggage-like cases that make our products feel first-class. Ahead, we rounded up some of our favorite travel cases you actually won't mind pulling out at airport security.
Promote your product line on a page similar to this. Contact matt at oyetimes.com for more details.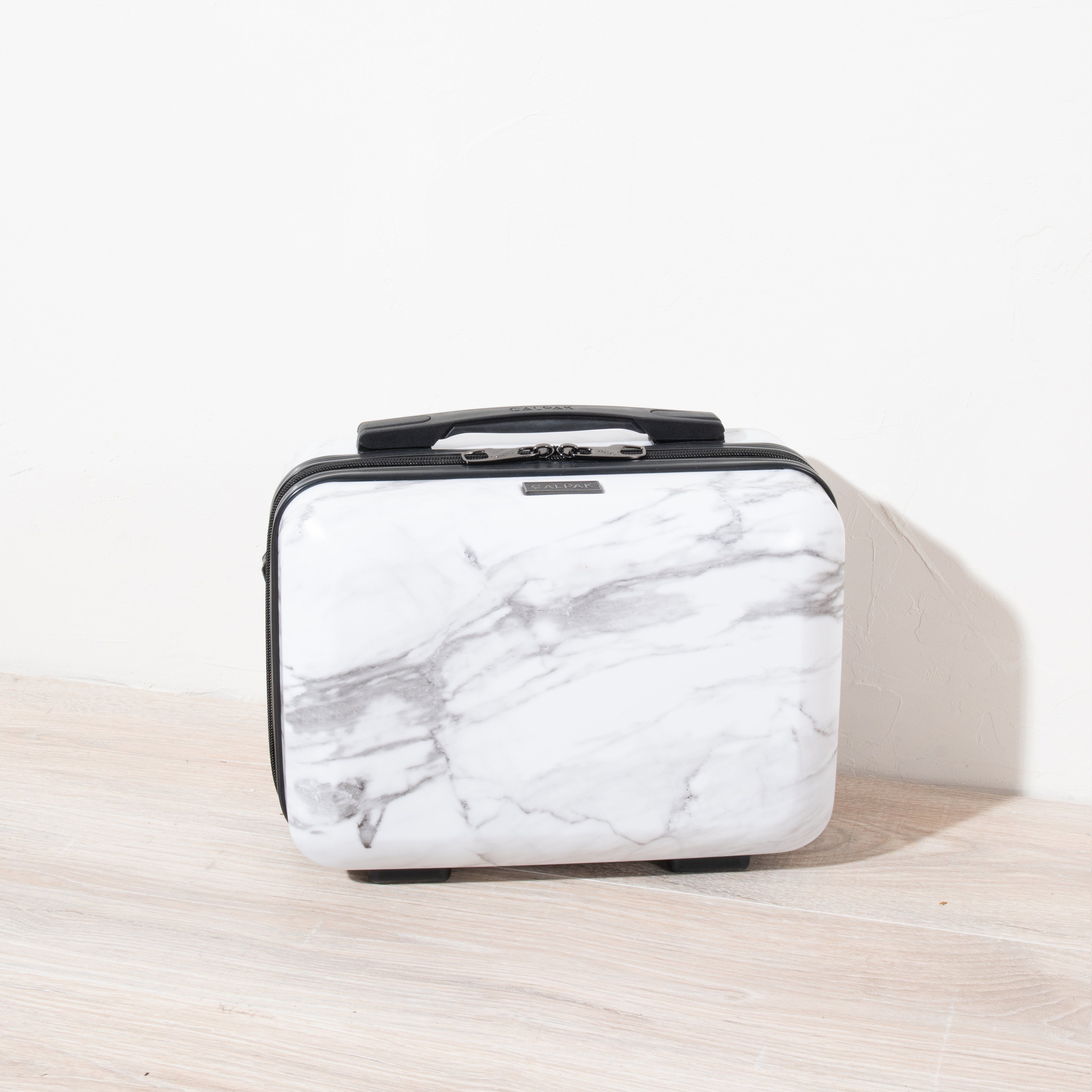 Calpak Vanity Case
There are a few reasons why this vanity case can hardly stay in stock. It's durable, spacious, and Instagrammable. It comes with a swing strap so you can carry it on your side. Or, you can use the elastic strap to keep your beauty products strapped to your luggage handle. It's spacious enough for your bath and body goods, along with all your makeup.
Calpak Vanity Case – Milk Marble, $75, available at Calpak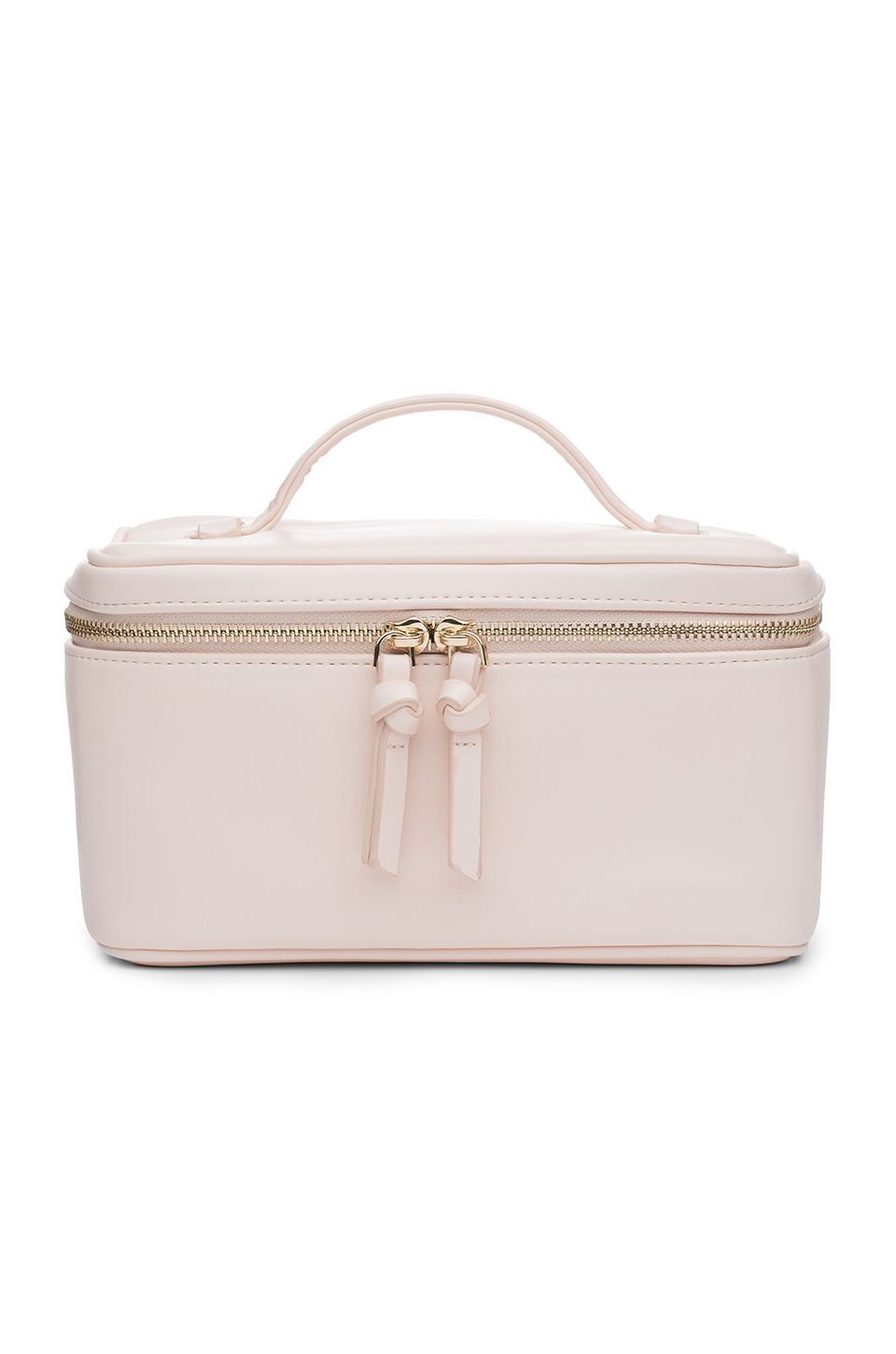 Hudson + Bleecker Grotta Jetsetter Train Case
If we could, we would carry this zip-up case around like a mini purse. Inside, you can fit foundations standing up (so you don't have to worry about spills), and there are straps to slide in your makeup brushes.
Hudson + Bleecker Grotta Jetsetter Train Case, $60, available at Revolve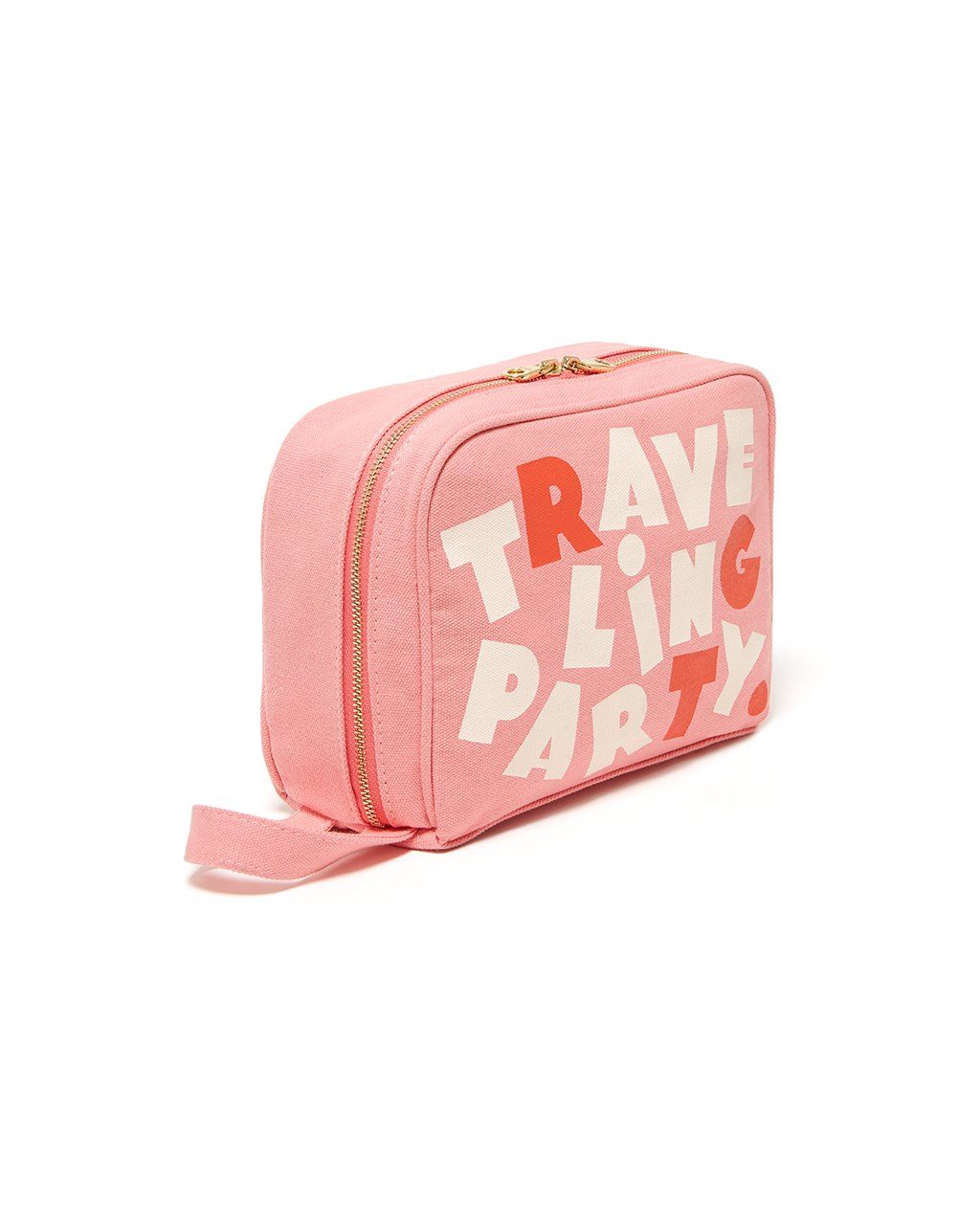 Ban.do Getaway Toiletries Bag
Keep the 2 a.m. house parties. Travel parties are more of our thing, and this makeup bag gets it. While it's smaller than some of the other cases on this list, it's the perfect size for fitting your daily basics. Brushes, eyeshadow, face wash, foundation — toss it all in and go.
ban.do Getaway Toiletries Bag – Traveling Party, $14.99, available at Bando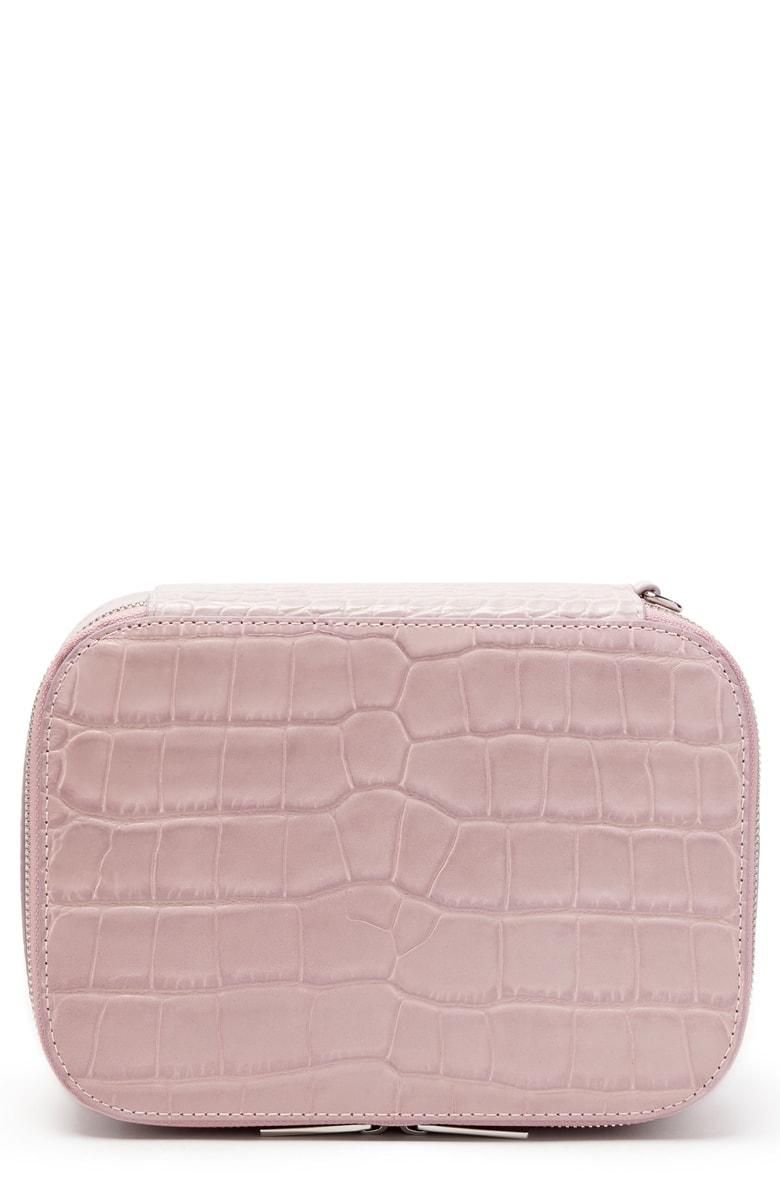 Pop and Suki Makeup Case
When you're feeling extra fancy, put your belongings in this Pop and Suki case. It's small enough to fit in a weekender bag ahead of a Memorial Day getaway, and it won't weigh down your carry on. Pull this out while you travel and prepare for a few, "OMG, where'd you get that?" questions.
Pop and Suki Makeup Case, $85, available at Pop and Suki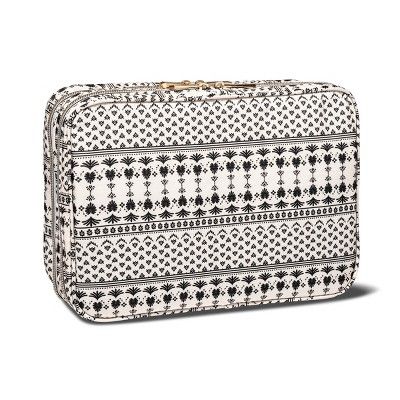 Sonia Kashuk Travel Tote
Not only can you purchase all your travel essentials at Target, but you can also pick up a new case for them, too. We love this patterned kit from Sonia Kashuk, which has multiple compartments for storage. Fit your makeup and skin-care in the large area. Then, use the versatile middle flaps for flat essentials like face masks and wipes or even jewelry.
Sonia Kashuk Sonia Kashuk™ Travel Tote Woodblock Cream, $29.99, available at Target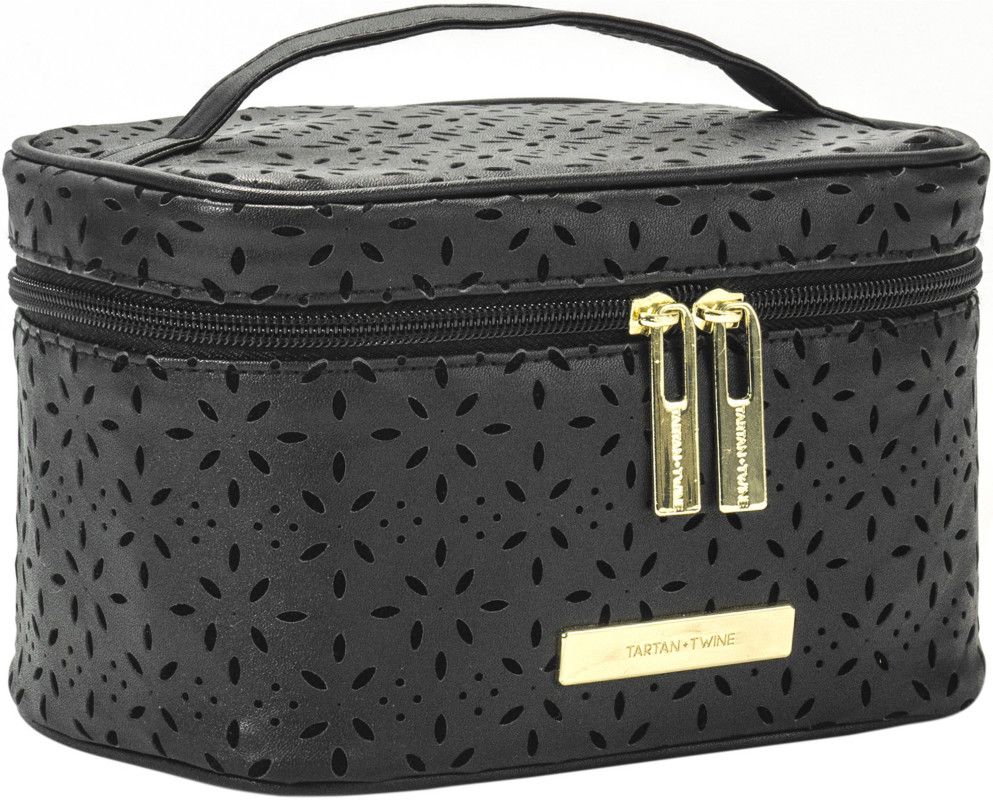 Tartan and Twine Midnight Pierce Train Case Set With Removable Pencil Case
This kit comes with a removable pencil case so that you can keep delicates — like liners, breakable shadows, and sharpeners — in it. You can stuff the rest of your routine in this sturdy kit that doesn't take up too much space in a carry-on.
TARTAN + TWINE Train Case Set with Removable Pencil Case, $25, available at Ulta Beauty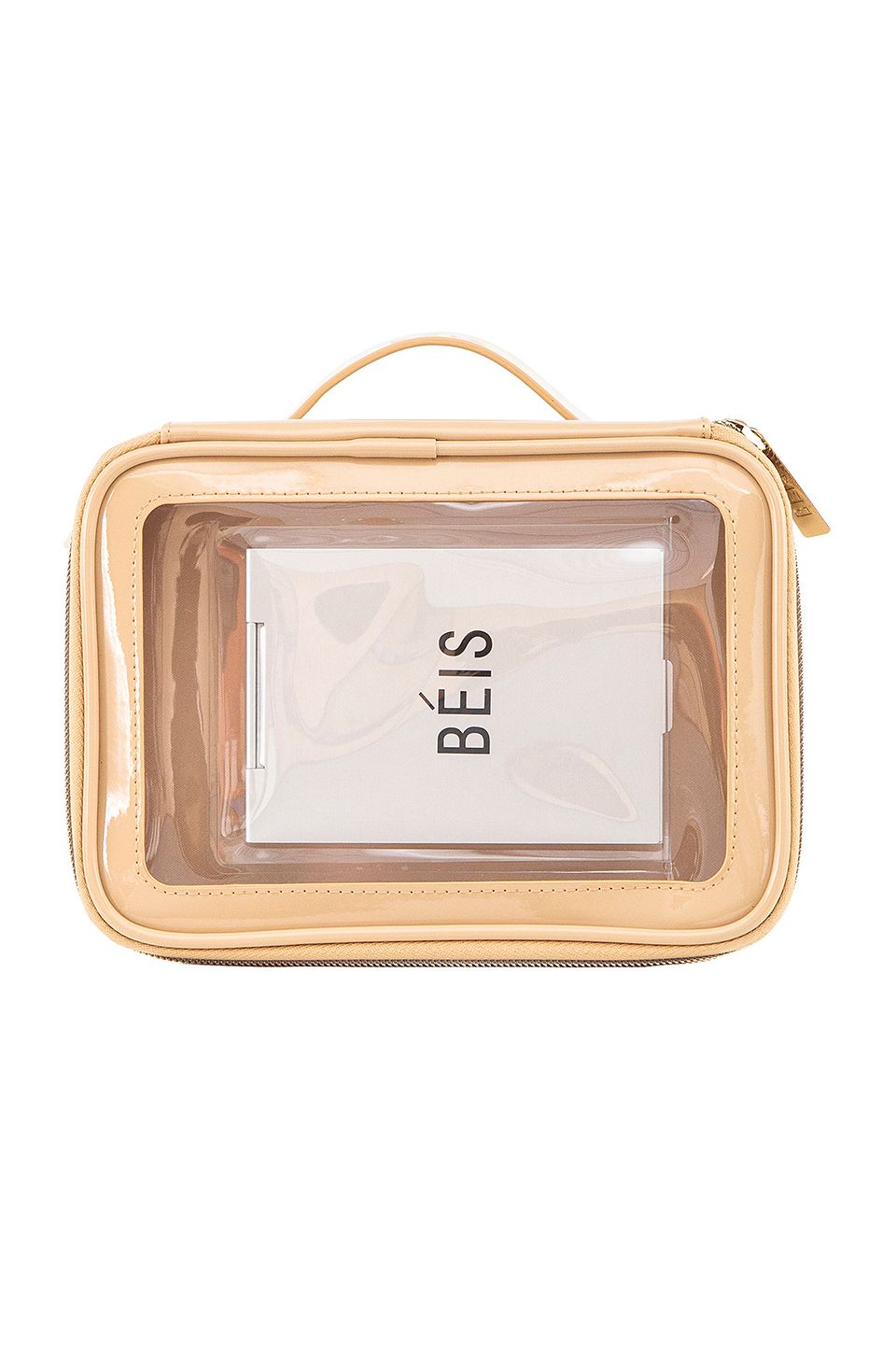 Béis The Carry On Cosmetic Case
You can't go wrong with a transparent makeup kit while traveling. This two-tiered bag has see-through sides, so your travel liquids are super visible while going through TSA. It's also easy to clean if something spills.
Revolve The Carry On Cosmetic Case, $38, available at Revolve
Click HERE to read more from Refinery29


Loading ...