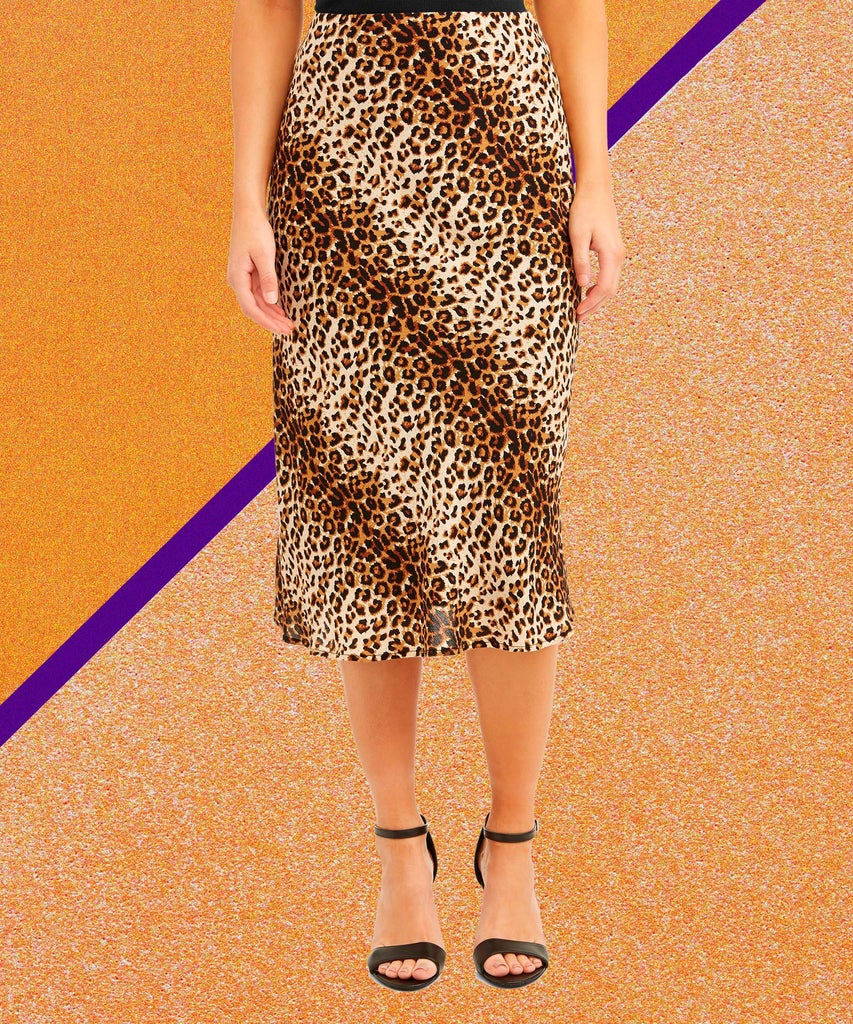 The design we know as "leopard" is a well-established and timeless print in the fashion canon, but its powerhouse resurgence over the last few seasons caught us all by surprise. Seemingly out of nowhere, it went from a standard and slightly sleepy motif to global fast-fashion currency, popping up behind glass windows on the Oxford Streets and Broadways of the world and on many, many, many influencers.
One specific item emerged out of leopard print's cultural roar, thanks to a seasonal ease of wear and a tongue-in-cheek Instagram account: the leopard-printed midi skirt. If we thought leopard print was ubiquitous before, we were unprepared for the total penetration of this one single item. Even more surprising? The fact that it's still totally relevant, popular, and — dare we say it — cute.
A post shared by Fashion & Lifestyle Blogger (@titispassion) on Aug 29, 2019 at 10:00am PDT
More proof of the skirt's continued dominance is the fact that it's still selling out. And if you don't yet own this closet staple, your time to welcome it into your closet is extremely nigh — retailers like Walmart have it on offer for the low, low price of $14.66. (that's the "rollback" price — make sure to pull the trigger before this midi reverts to its original whopping retail price of $19.98). There's still plenty of life left in this trend, and the barrier for entry has never been lower.
Click HERE to read more from Refinery29


Loading ...