This article was last updated on April 16, 2022
Canada:

Oye! Times readers Get FREE $30 to spend on Amazon, Walmart…
USA:

Oye! Times readers Get FREE $30 to spend on Amazon, Walmart…
The mini-moon is an increasingly popular concept that we've embraced somewhat reluctantly. Why? Because it's an abbreviated version of its more extravagant cousin, the OG honeymoon, which implies shaving significant time off that precious period of post-nuptial rest and relaxation. But if there's anything we've learned from surfing the world wide web (aka Airbnb and Vrbo), it's that there's a wide and extensive range of places to visit for this particular breed of brief vacation. And more importantly, just because your trip is shorter doesn't mean it'll be any less romantic.
For those of you who are not as familiar, the mini-moon is an alternative to the typically ten(ish) day-long escape that happens just after your wedding. Some couples use it to delay their honeymoon and accommodate schedules or budget, while others simply opt to have this three or four-day holiday instead of a bigger ordeal altogether. Here's the thing: no matter how long of a break you take, it's all about basking in those first official days of married life before the glamour of it all ends and regular life picks up again. So consider the mini-moon to be your bridge back to reality, allowing just enough time to ride out that wedding day high while getting used to your exciting new relationship status. The best part is you don't even need to travel far to make it special, so you can make the best use of your time away without spending too much of it on a plane.
We've found domestic locations from California to Vermont, all offering unique experiences to suit your holiday desires. Whether it's a beachside love shack or a charming cabin tucked away in the mountains that you're looking for, this list has something for every couple — no passports necessary. Ahead, explore 13 spots that'll have you over the moon about planning your mini-moon.
[AdSense-C]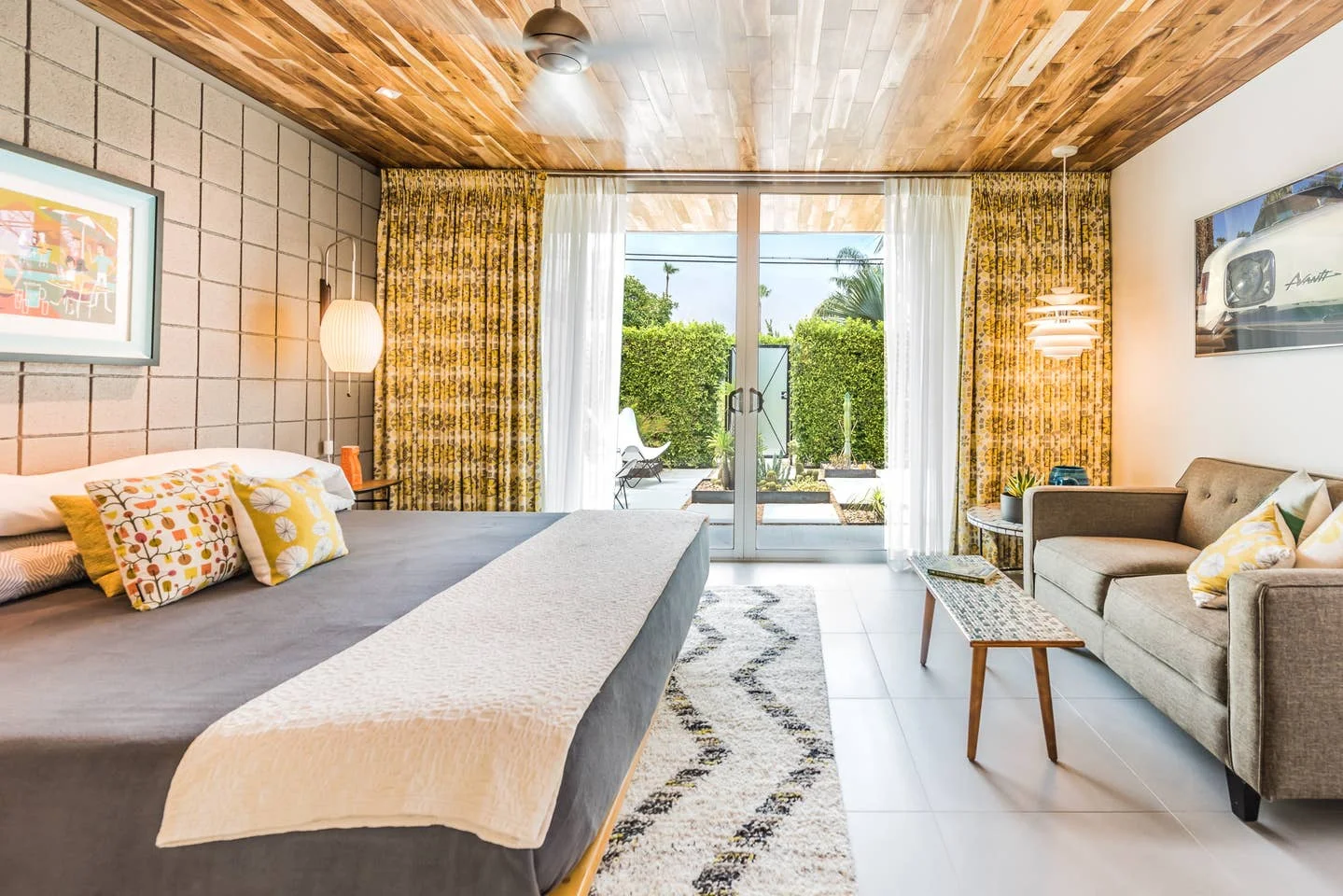 Palm Springs Oasis Guest House

Unwind in a mid-century modern private guest house in the heart of Palm Springs. In addition to its sleek decor, this destination includes a private patio and access to the pool. You may even be greeted by a friendly cat named Chatty Cathy who resides in the property's garden.
Location: Palm Springs, CA
Price Per Night: $129Photo: Courtesy of Airbnb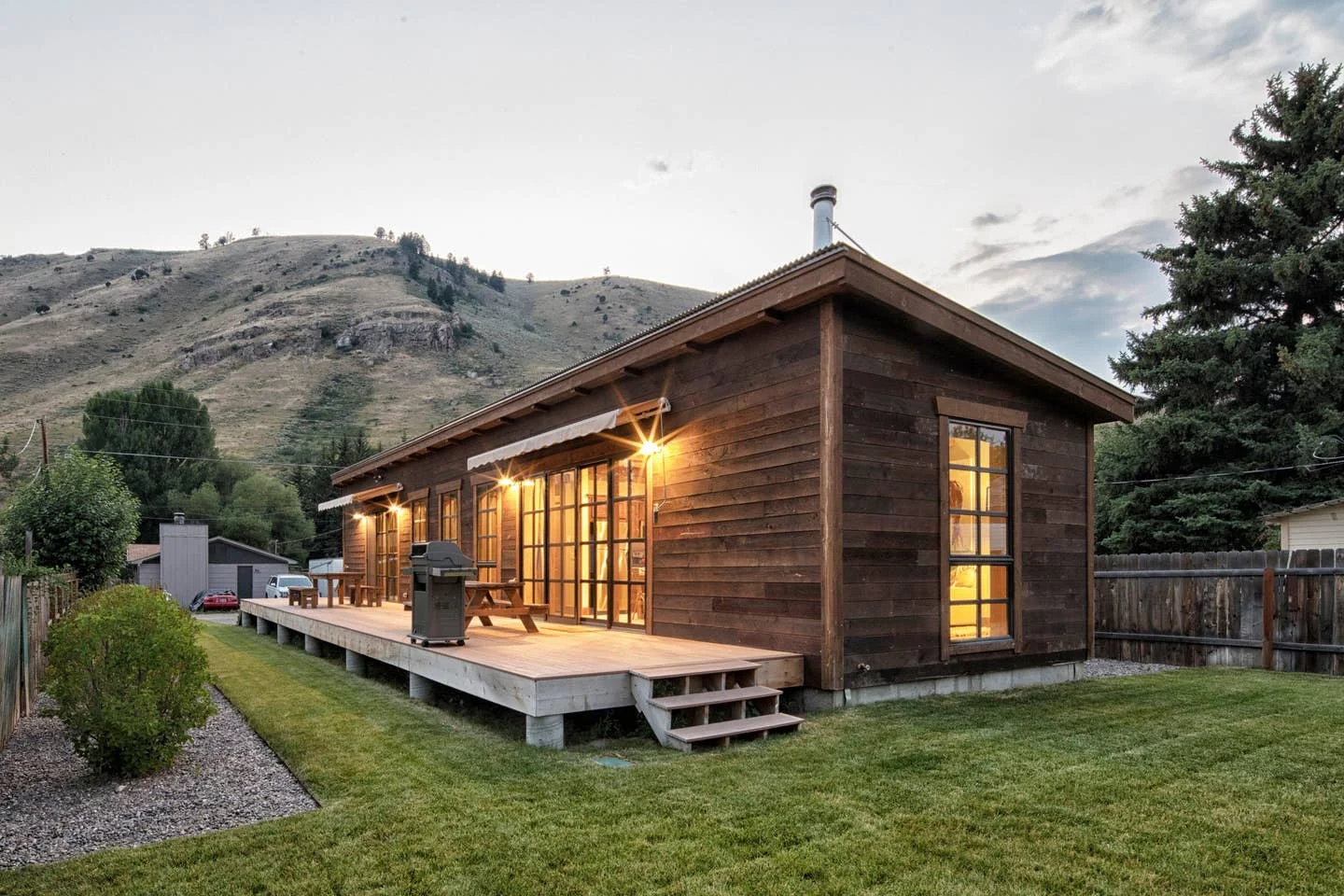 Venture into the heart of beautiful Jackson Hole and stay in this idyllic cabin that has both mountain views and accessibility to Jackson's lively downtown area.
Location: Jackson, WY
Price Per Night: $375
Photo: Courtesy of Airbnb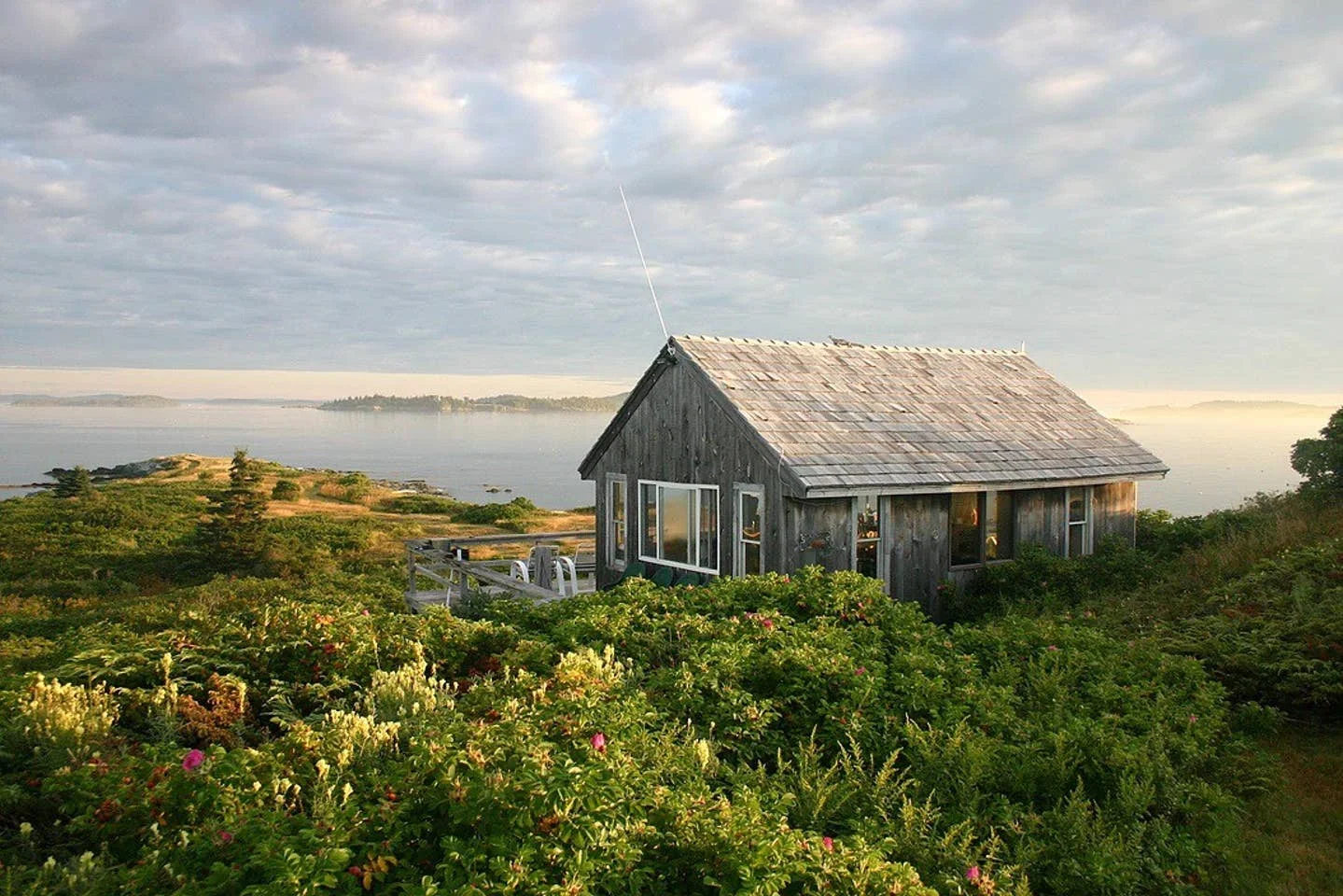 For the ultimate romantic vacation, go for a breathtaking cabin on its own 23-acre island. Located off the coast of Maine, this island has miles of hiking trails, plenty of wildlife, and unrivaled views of the North Atlantic. You can count on a number of deliciously fresh lobster meals during your stay, too.
Location: Camden, ME
Price Per Night: $147Photo: Courtesy of Airbnb


Welcome to your dream vacation in Maui! Nothing says tropical escape like Hawaii. This top-floor oceanfront condo offers incredible views of the Pacific Ocean waves, beach activity, and vibrant sunsets. Plus, enjoy access to a secluded sandy beach just steps away.
Location: Kihei, HI
Price Per Night: $229Photo: Courtesy of Airbnb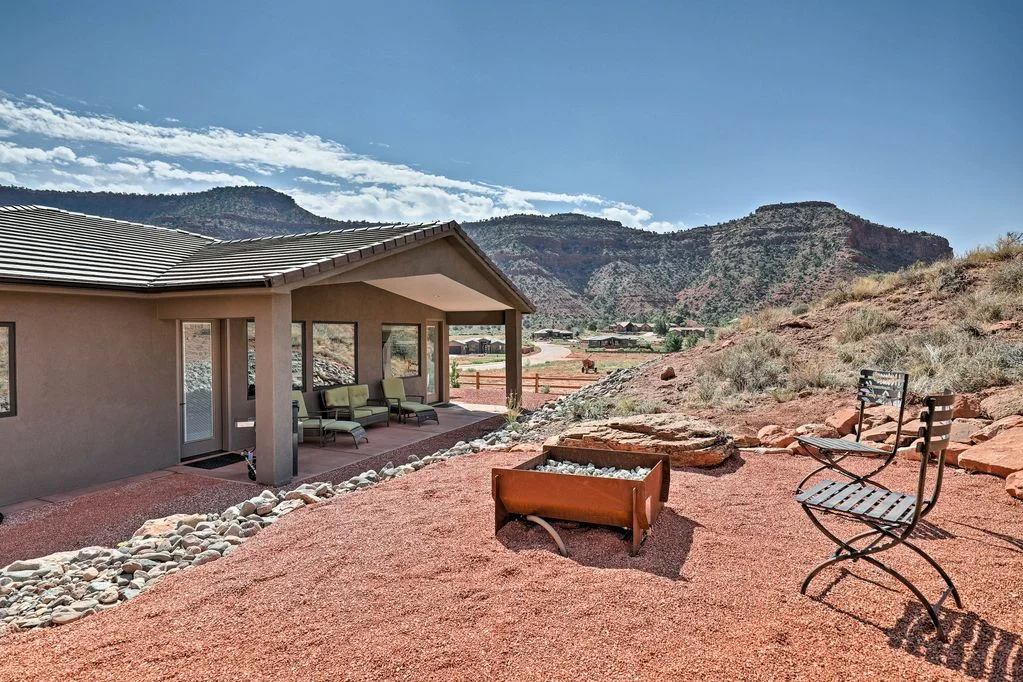 Kanab Home With Resort Amenities

Discover Utah's Moccasin Mountains from this newly built vacation rental located within reach to Zion National Park, Bryce Canyon, Lake Powell, and The Grand Canyon. In addition to enjoying your own secluded sanctuary, you can take a dip in the community pool or sit out on the patio to observe the early-morning wildlife.
Location: Kanab, UT
Price Per Night: $134Photo: Courtesy of Vrbo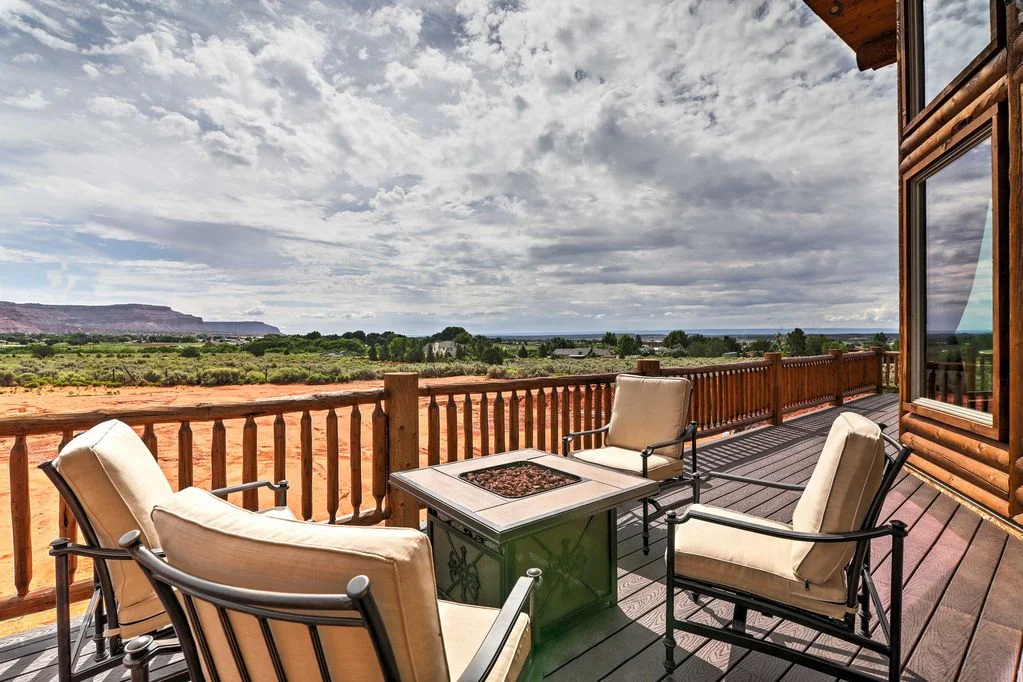 Discover a peaceful country setting in Kanab, known as the hub for many famous natural attractions including the North Rim of the Grand Canyon, Zion National Park, Bryce Canyon, and Lake Powell. The cabin itself boasts more living space than you'll ever need, along with a 60-foot deck and a gas fire pit.
Location: Kanab, UT
Price Per Night: $199Photo: Courtesy of Vrbo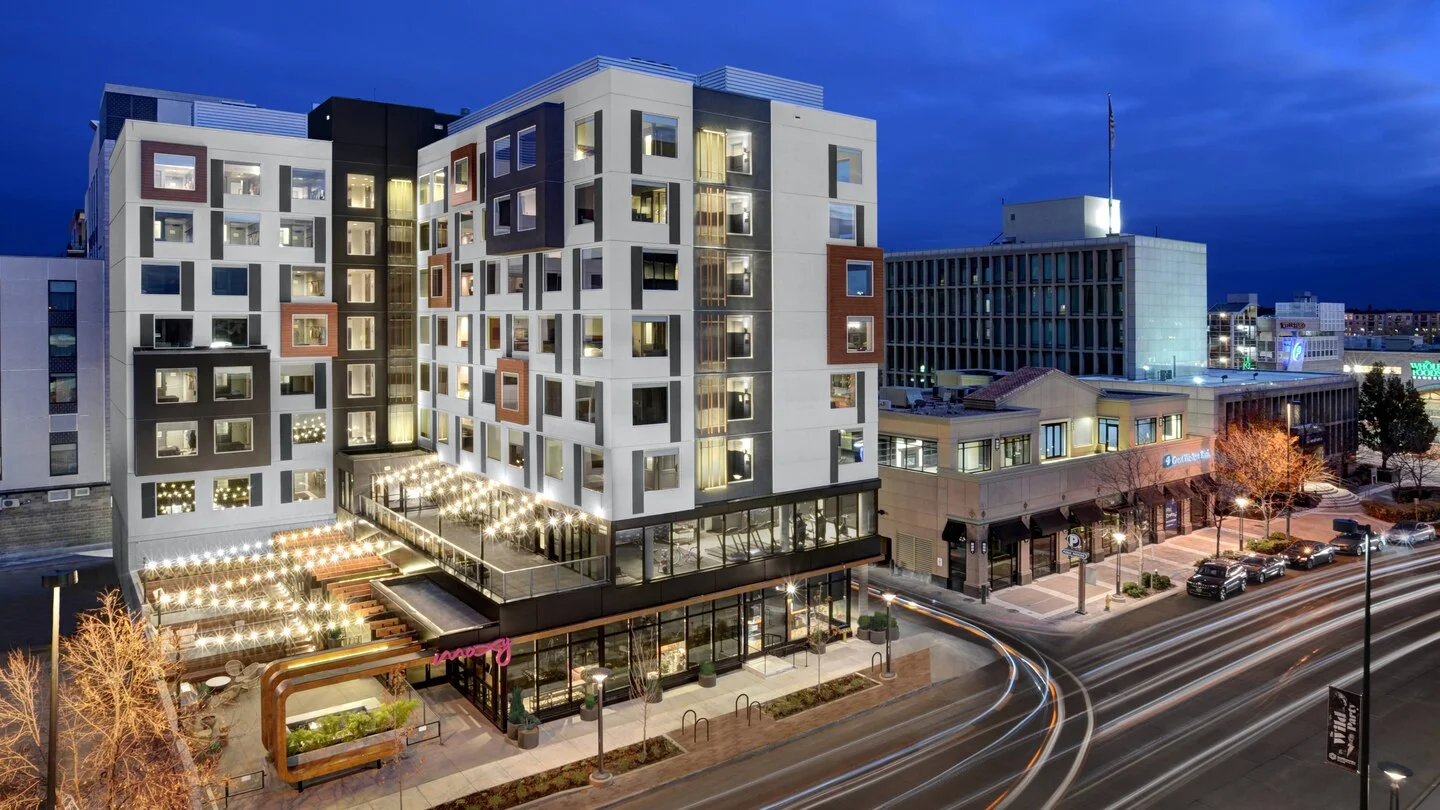 If you and your S/O are more into an urban experience, check out this modern Colorado hotel that's anything but ordinary. Take one of their complimentary bikes out for a spin around Denver, attend an exciting sports event at Mile High Stadium, or take in the mountain views from the comfort of your own room.
Location: Denver, CO
Price Per Night: Rooms start at $215 Photo: Courtesy of Moxy Hotels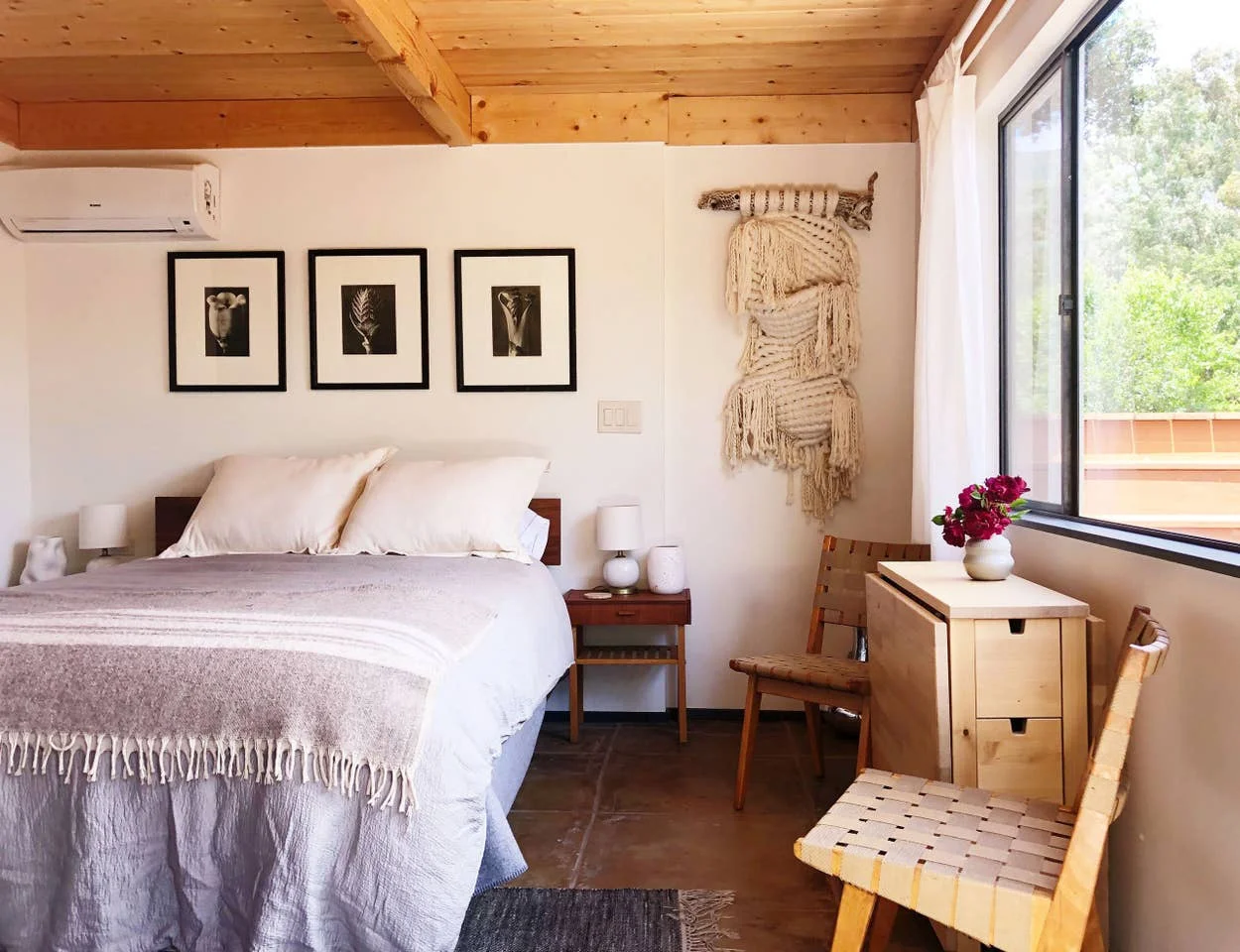 Wake up to a studio flooded in sunlight on a residential hilltop in California's gorgeous Ojai Valley. The bohemian decor — macrame hangings and all — gives this cottage a cozy feel, and it's located just next to hiking trails.
Location: Ojai, CA
Price Per Night: $110Photo: Courtesy of Airbnb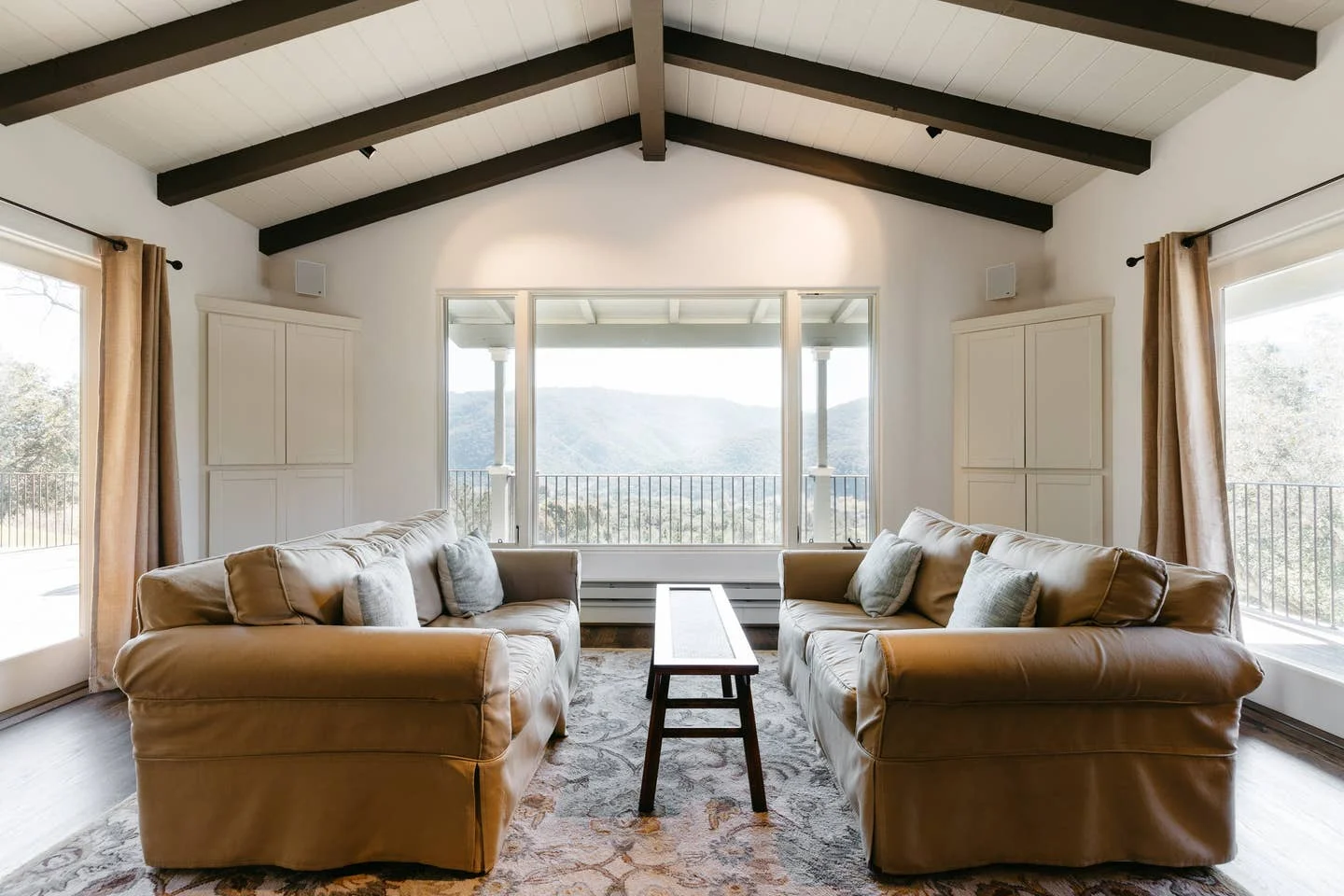 For a little slice of California paradise, consider this private guest house just 45 minutes away from Big Sur. With extraordinary views onto Garland Ranch Park and Garzas Canyon, this place promises to be a relaxing getaway with plenty of fresh air.
Location: Monterey County, CA
Price Per Night: $225Photo: Courtesy of Airbnb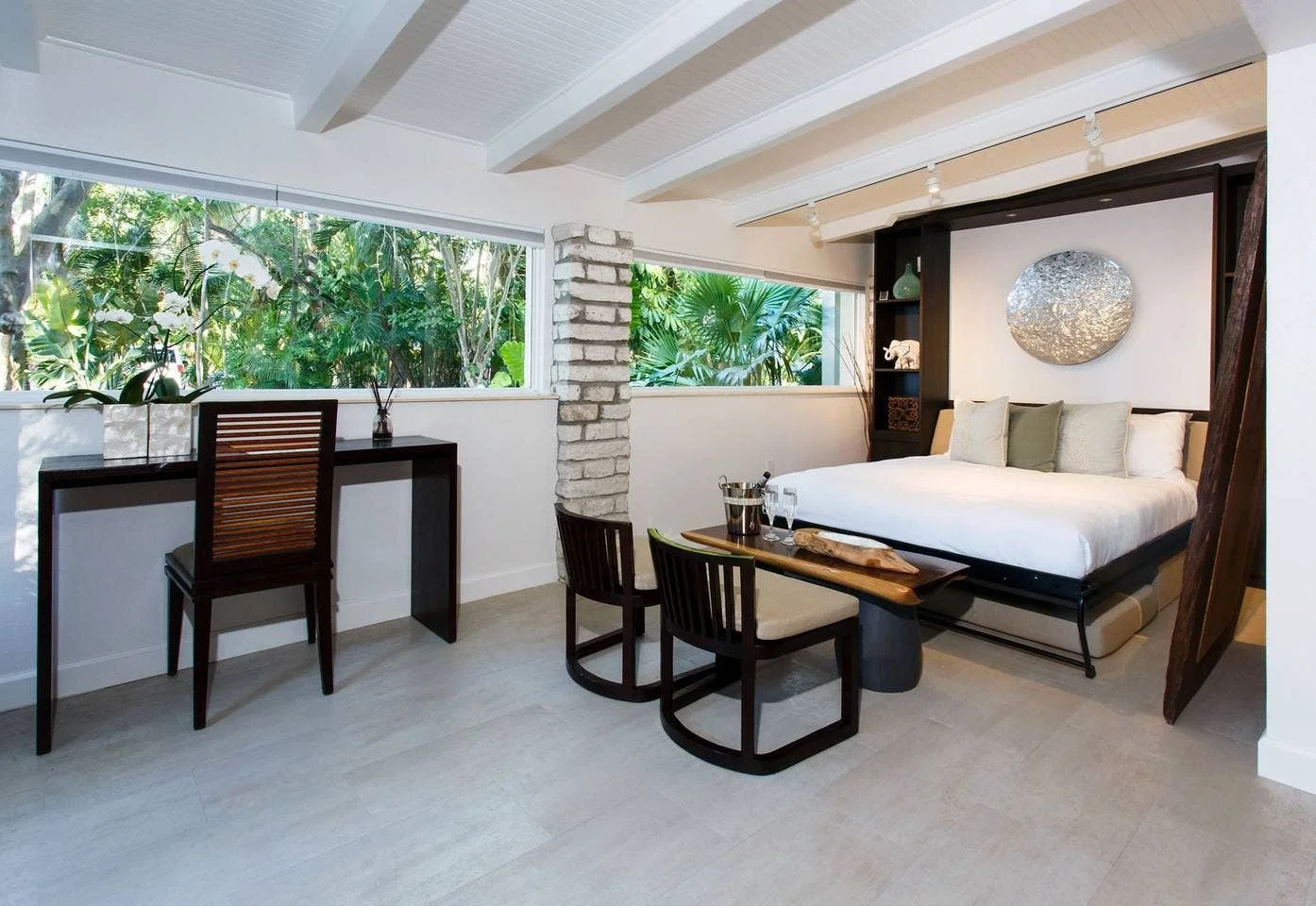 This hidden gem is nestled on the Gulf of Mexico in the Florida Bay. In addition to watching spectacular sunsets, you can participate in activities like paddleboarding, kayaking, and mangrove nature trail adventures.
Location: Key Largo, FL
Price Per Night: $200Photo: Courtesy of Airbnb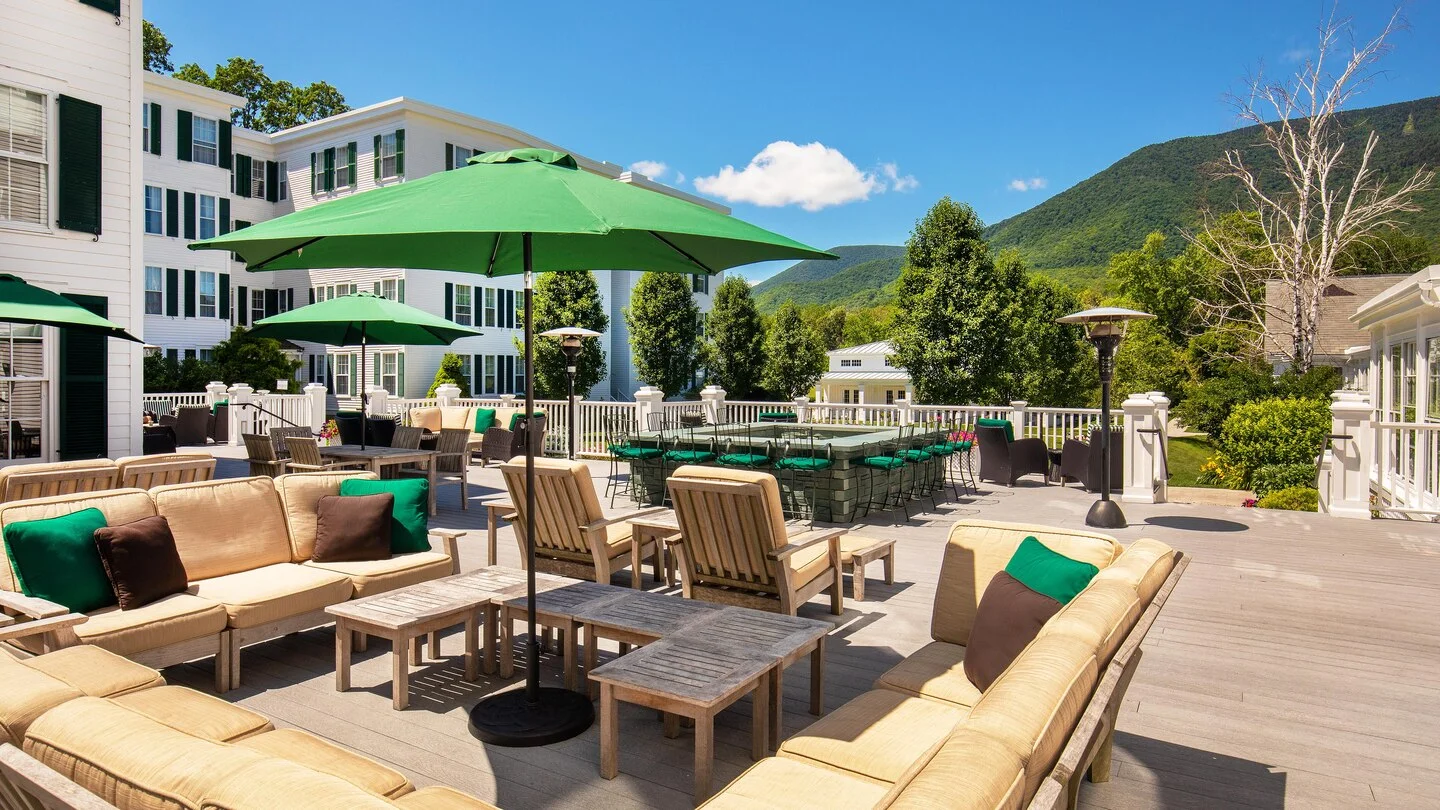 The Equinox Luxury Golf Resort & Spa in Manchester

This historic resort and spa is a sophisticated retreat known as one of New England's preeminent hotels. You'll have proximity to mountains like Stratton and Bromley. Plus, treating yourself to a treatment or two at the spa sounds like the perfect way to recuperate from all that wedding planning and partying!
Location: Manchester Village, VT
Price Per Night: Rooms start at $176
Photo: Courtesy of The Equinox Golf Resort & Spa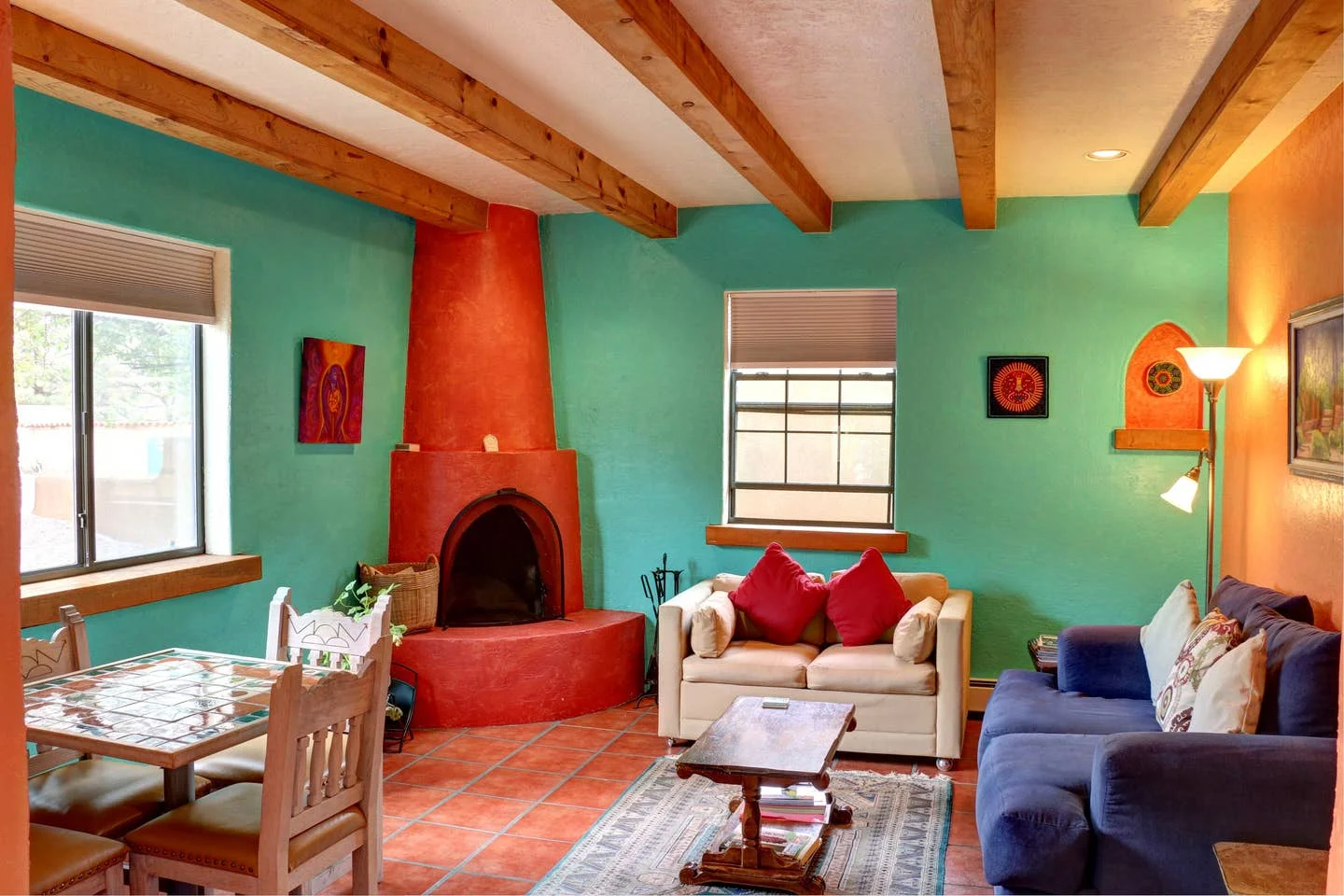 Consider a cozy, comfy stay at this quirky Santa Fe casita that's loaded with charm. Its colorful interior and enclosed patio and yard make for a special and intimate experience, plus you'll be close to the city's eclectic galleries, museums, and picnic spots.
Location: Santa Fe, NM
Price Per Night: $97Photo: Courtesy of Airbnb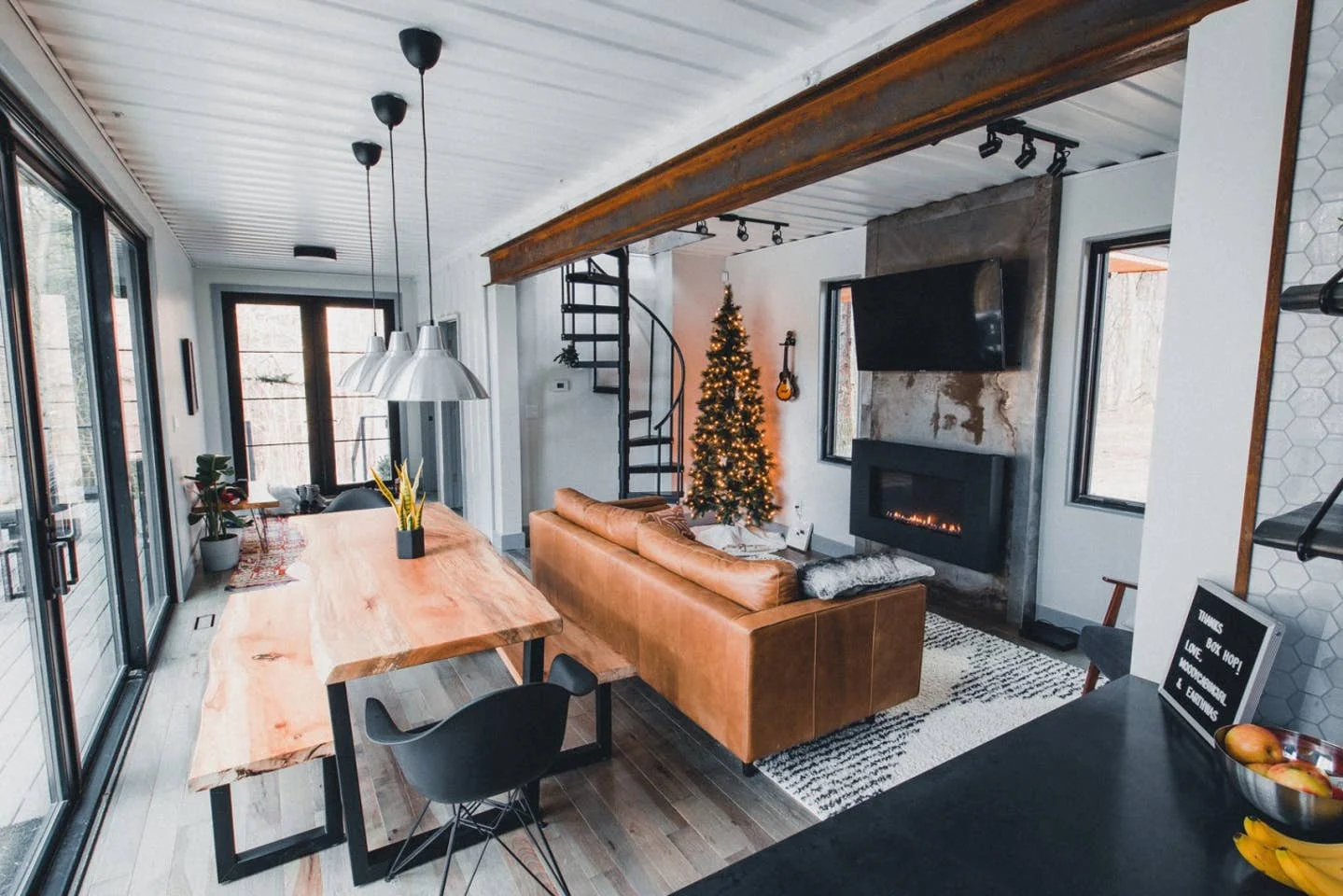 If you're interested in a different take on cabin life, visit this modern home made from shipping containers. This simplistic and sustainable approach to construction sits on 18.5 acres of land, allowing you for you to truly appreciate nature.
Location: Rockbridge, OH
Price Per Night: $350Photo: Courtesy of Airbnb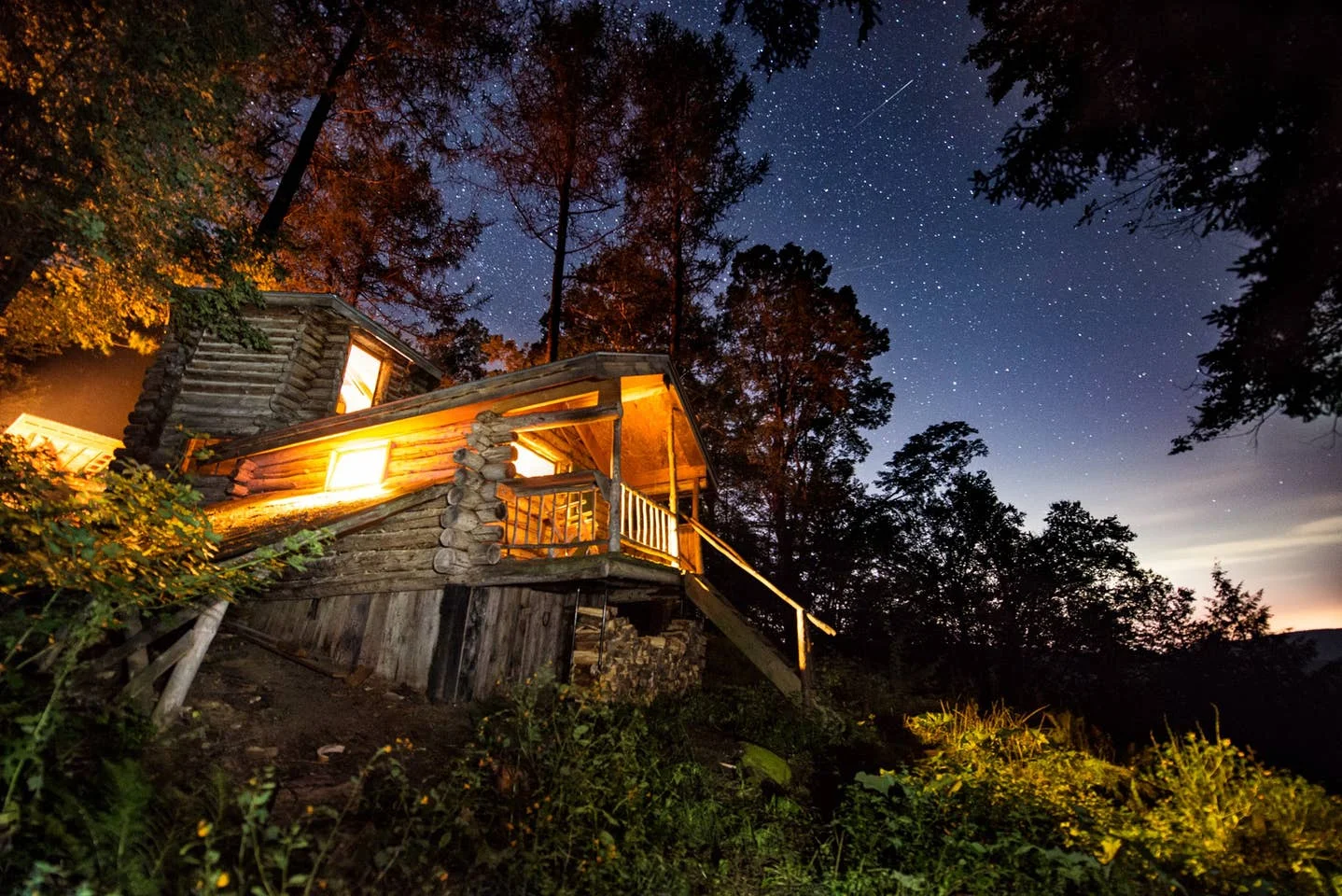 Vermont Cabin In The Green Mountains

Go totally off the grid for a few days with this rustic cabin surrounded by hiking trails, swimming holes, and hundreds of acres of protected forestland. NOTE (!): This particular place is not for everyone, as there is no electricity in the cabin and heat comes from the wood stove. Glampers need not apply.
Location: West Bolton, VT
Price Per Night: $139
Photo: Courtesy of Airbnb
Click HERE to read more.

You can publish this article on your website as long as you provide a link back to this page.
You can publish this article on your website as long as you provide a link back to this page.