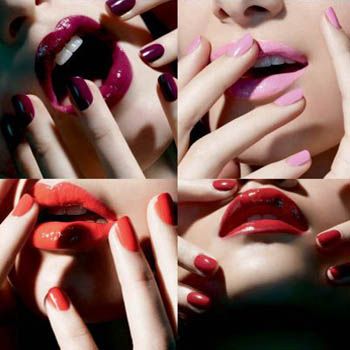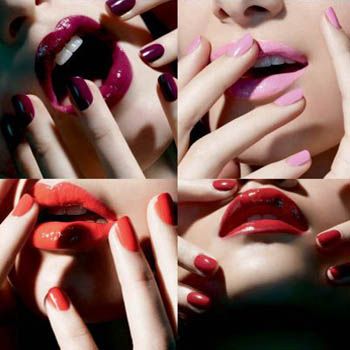 From the entire range, the most attractive item of the makeup is
lipstick this summer
. Just as the clothing department is having their appreciation in the color trend, make up items are also getting appreciation in this regard. This summer brings trendy colors of lipstick. Whether you are going to your university, attending a cocktail party or walking on a ramp, your look is never complete without a perfect shade of lipstick. Be it joyous sunshine or glorious moonlight, the vivid colors of lipstick is an instant mood lifter for the onlookers and yourself. So, all the ladies out there be ready as the
lipstick shades
this season are about to raid your lips.
1. Red Lips
The scarlet shade of lipstick makes the moment shiny and bright. Red color not only looks ravishing on fair complexion but looks very eye catching on brunettes as well. Red lipstick itself has many shades. The secret to choosing the right red lipstick color is in the undertones. Cheery red color looks good on pink skinned tone whereas fire red is for those ladies who have olive skin color and deep red is for those who have dark skins.
2. Violet Lips
Violet lipstick with a creamy, glossy and squishy looks incredible on lips. Feeling slave to makeup trends is always risky because you are not sure that everything that is in will look hot on you. Violet lipstick looks amazing on fair complexion and goes with casual dresses only. Violet lips would look amazing either with a rosy pick tunic or a white dress shirt.
3. Fuchsia Lips
If light pink makes your overall look delicate then fuchsia pink makes it playful. That is the power of fuchsia lips! Fuchsia lipstick looks great with everything, casual as well as formal attire. Fuchsia lipstick can perfectly complement every spring outfit you have chosen, from the T-shirts and jeans to an elegant evening gown. To find the most suitable shade with your skin, you need to experiment on shades of pink. You can make the brighter tone of the lipstick look light by applying a lighter color on the darker shade.
4. Coral Lips
Coral is that lipstick shade that goes with every type of skin tone whether it's blonde, brunette or black. The bright and perfect shade of coral lipstick can be combined with every outfit you have chosen. Prefer light shade of coral with brighter eyes and bright shade of coral with nude make up. The combination of bright eyes and bright lips never suits any skin tone. To make your lips more appealing, use a glossy coral lipstick other than using a matte one.
5. Orange Lips
Just like the neon colors are hitting this summer in outfits, shoes and bags; orange lipstick is for those who ready for something even bolder. Orange lipstick brings a fresh summer breath to a dull winter makeup. Unlike red lipstick, orange lipstick looks wonderful when applied in either matte ora glossy tone. However, it is difficult to find the suitable shade of orange lipstick but we will recommend picking the shade that goes perfectly with your skin tone.
Click HERE to read more from Fashion Central.