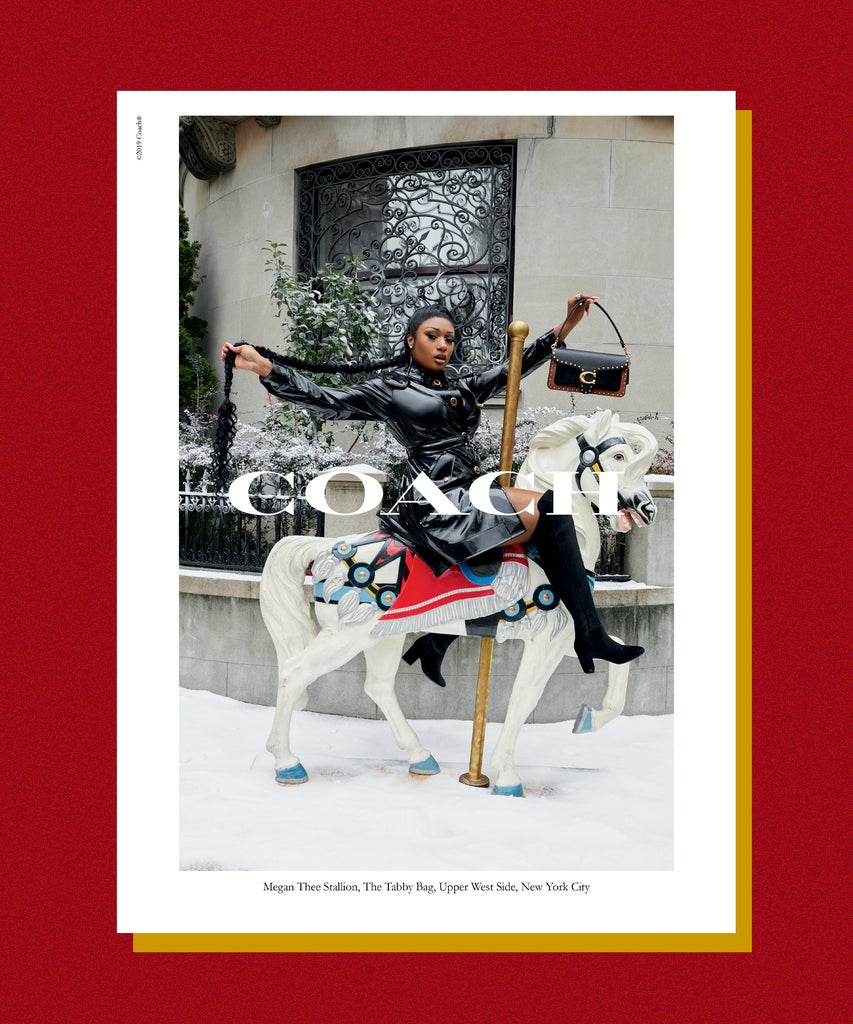 Megan Thee Stallion transitioned her Hot Girl Summer into Hot Girl Fall and now it looks like she's gearing up to take over holiday, too. On Monday, Coach unveiled its holiday campaign starring Yara Shahidi, Kate Moss, Spike Lee, his wife Tonya, and Megan Thee Stallion, marking the rapper's first official fashion campaign.
Though this is her first commercial debut, Meg marked her industry territory in September when was photographed next to Anna Wintour during New York Fashion Week — a sure sign that her Fashion Person™ star was on the rise. Shortly after, Vogue came calling with a 24-hour profile on the Houston-based rapper. Now, you can see the rising fashion queen sitting atop a carousel horse in her new Coach ad.
The campaign is reminiscent of a spontaneous New York house party in a brownstone. "Capturing the magical mood of the season, it champions the belief of coming together for the holidays and the inclusive, authentic spirit of New York," the press release for the campaign reads. Below, Refinery29 exclusively shares a look at Megan behind the scenes of her Coach photoshoot.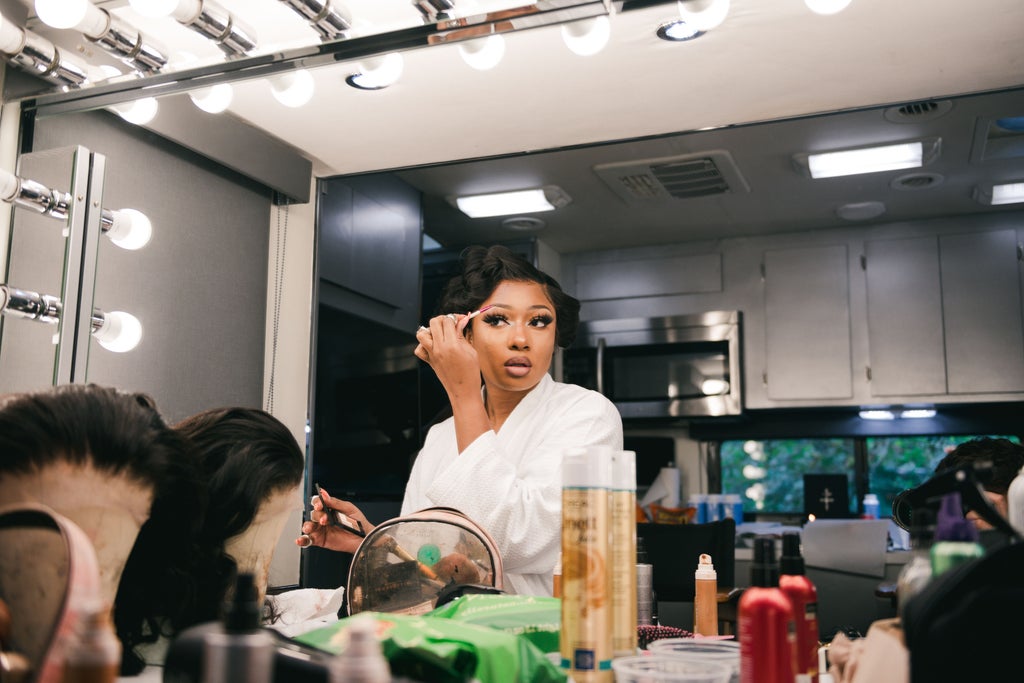 Megan Thee Stallion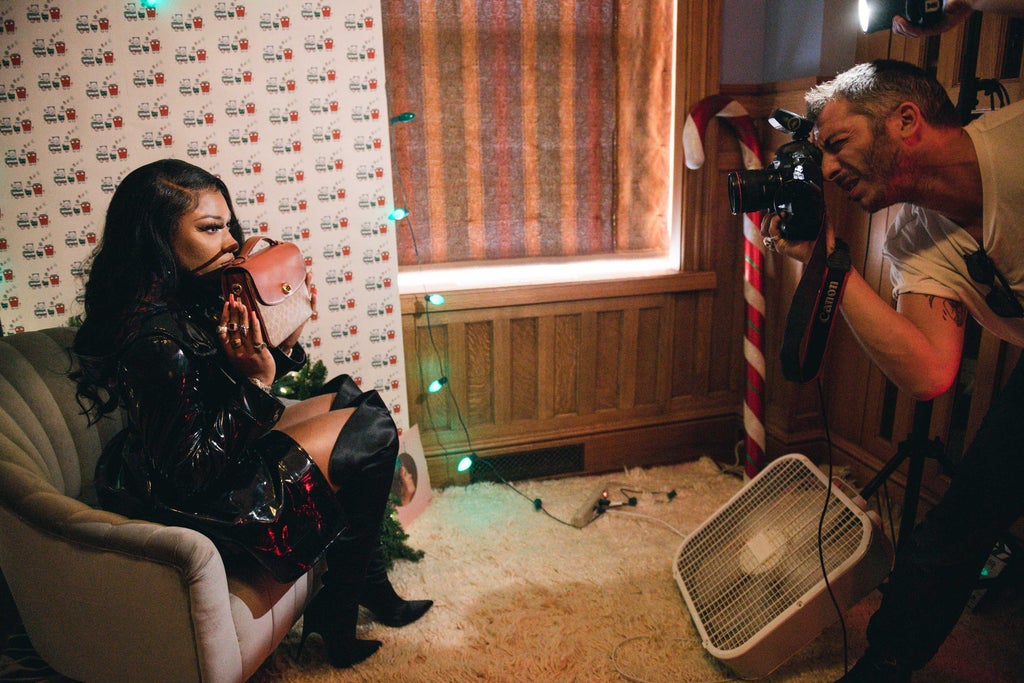 Megan Thee Stallion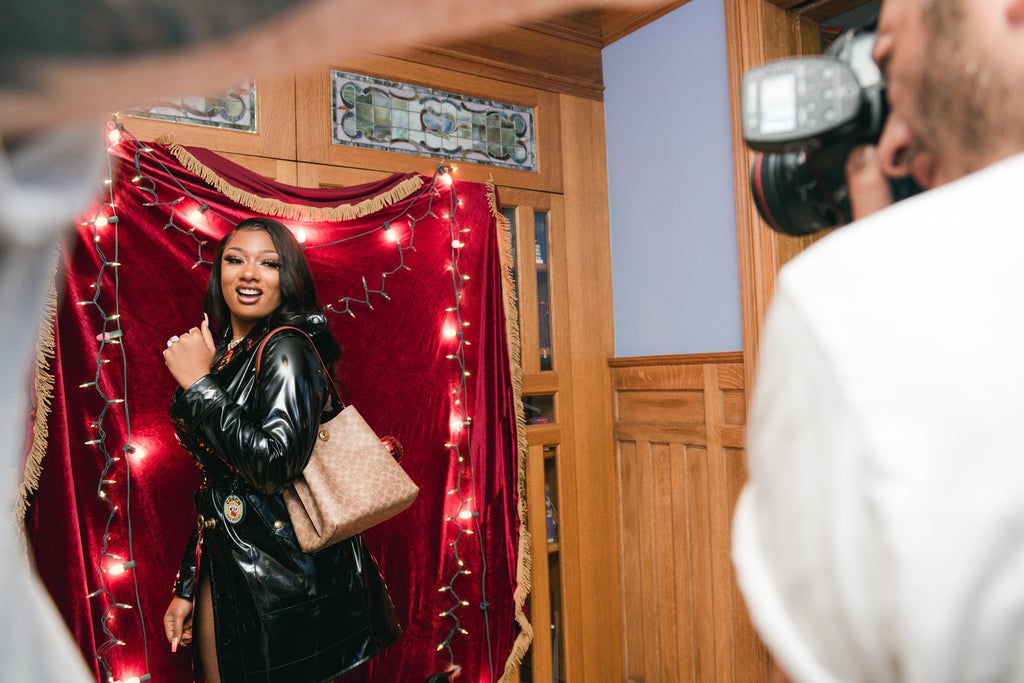 Megan Thee Stallion
Photographed by Juergen Teller, the H-Town hottie models in joyful, unfiltered scenes that highlight the house's spirit of playfulness and the authentic self-expression that defines New York City. She specifically models Coach's Tabi bag, while Moss shows off house's new Horse and Carriage collection. According to a press release, the Horse and Carriage is a symbol of Coach's legacy of leather craft and New York heritage, and the house's first-ever code in the 1950s.
Coach shared an image of Meg on Instagram, captioning it "Round and round she goes. From Hot Girl Summer to Hot Girl Winter, #MeganTheeStallion—wearing the newest #TabbyBag—kicks off #WonderForAll, our 2019 holiday celebration. Who wants to go for a ride?"
We do, and it looks like the rest of the fashion industry is going to join us.
Click HERE to read more from Refinery29


Loading ...