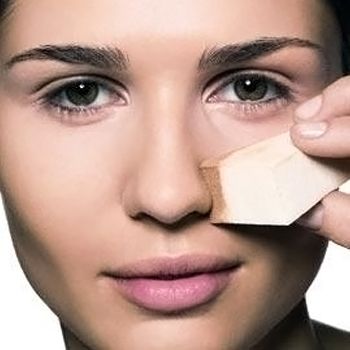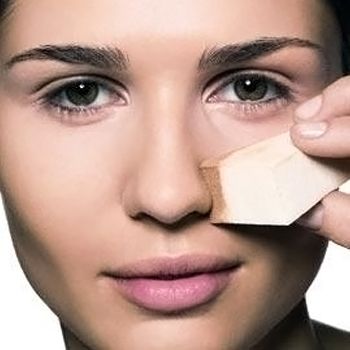 Majority of the women have a hard time finding the right shade of concealer that doesn't make the skin look too fair or too dark. Some of the concealers also make the skin look dull and pale. So when you decide to buy some makeup and that too when you are out there to find the right shade of concealer then make sure that you follow some tips apart from keeping the
skin type
, complexion and condition of the skin into consideration.
The perfect shade of the concealer is a compulsion for every lady because it helps conceal all the areas of the face that have some kind of problem which would include redness, blemishes, fine lines and wrinkles and dark under-eye circles.
Concealer to hide skin problems
Concealer is basically a color corrector it is suppose to make the face look one toned and hides all the possible problems of the skin. So the tip is that when you are trying a shade of concealer at the makeup shop do not try it on your hand rather try it on some part of the face, preferably the forehead or the problematic area. Know the problems with the skin and then find out what kind of concealer will resolve the problems.
Choosing the right shade
Concealer may be in neutral colors to blend in the skin or some distinctly are for hiding blemished and marks on the skin so know which one would suit your skin tone. If you have
dark circles
and blemished than go for a white concealer or if your skin is sensitive then look for a different concealer. You will definitley be surprised to see the variety of concealers in the market.
Avoid pimples
If you suffer a problem of acne or your face has pimples then go for a concealer which is mild and has various vitamins to enrich and moisturize. Make sure the ingredient of the concealer doesn't cause more pimples and acne. Since concealer blocks the pores during summer in a way so they have to be selected carefully. Even the excessive use of foundation also caused the problem of pimples. During summer when the sun is harsh we sweat and foundation or the concealer forms a layer on top of the skin so the idea is to use a light concealer and the one that doesn't cause pimples.
The shopping for a concealer doesn't revolve entirely on what the skin is all about the skin tone but it has to be the skin type. The concealer should fulfill its purpose and do not forget to know what ingredients are there in the concealer, there might be a content that can cause allergy.
Click HERE to read more from Fashion Central.