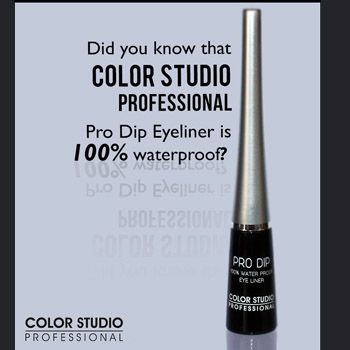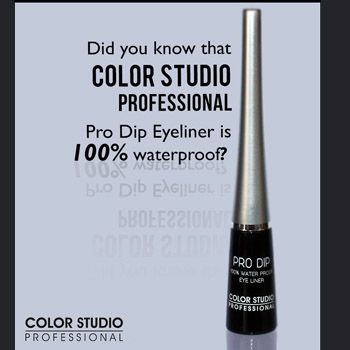 Color Studio Professional is a premier cosmetics brand which features a wide range of

cosmetics

including lipsticks, lip liners, foundations and nail colors. Color Studio professional, continues its product expansion with the launch of its graphique eye liner and Pro Dip

eye liner

, which comes in essential and wearable shades. The new eyeliner is liquid based which will enhance eyes and will it will help in creating doll like eye shade.

CSP Graphique eye liner and Pro Dip eye liner is smudge-, smear-, and clump-resistant, and enriched with vitamin E to hydrate the delicate areas around the eyes and condition the base of the lashes. Eyeliner is soft enough to be blendable, but firm enough to provide precise application. It glides on smoothly and helps give your eyes the attention-getting definition you desire.

"CSP Graphique eye liner and Pro Dip eye liner are firm but smooth. They come in three universal colors and are suitable for all skin types and eye colors," says Annie Mansoor, famous makeup artist, Ella Nora. "The color goes on with even the lightest touch, so no tugging is required." "This is why I strongly believe that with permanent makeup, it should always look natural. You should get compliments on your natural beauty."

CSP graphique eye liner and Pro Dip eye liner is available by catalog or through CSP's Web site. The product is also available at CSP owned retail outlets and cosmetic retail chains around the world.

Color Studio Professional exclusively showcases its new products through fashion shows and provides custom products for fashion designers and fashion shows every season.

Click HERE to read more from Fashion Central.