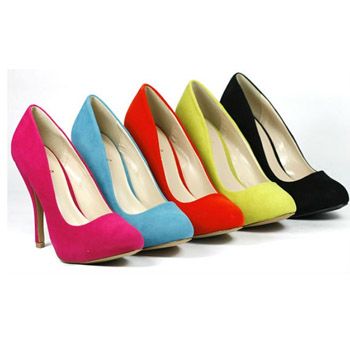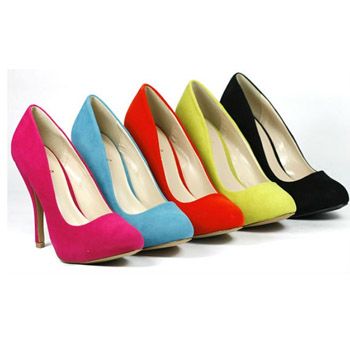 If you are fed up of wearing platform soles and sky high heels, you'll be happy to know that new hottest styles in women's
shoes for fall 2012
exclusively depends on pumps. But it doesn't mean you'll be conditioned to wear boring boots and pumps. Be happy there is loads of fancy and funky footwear in pumps to be excited about this winter.
Pumps are one of the most all time popular styles of women's shoes, and they are also one of the most comfortable styles in footwear. In their most basic form, pumps have closed backs plain in texture, low-cut fronts and available in verity of colors. Gorgeous classic pump with flawless vamps, and mostly without laces, buckles, straps or ties, but with classic shapes looks very trendy and elegant. Fall 2012 Pumps are available in open toes, peep, pointy, round, and in square toes. With fusion they are also available in heels of any height.
The Return of Classic Pumps for Fall 2012
1. Carry a Rich look with Leather Pumps
1950's fashion is back in this winter. Lather is a material of richness and elegance; if you chose to wear lather pumps it will defiantly enhance the elegance in your personality. Lather pumps are versatile footwear, they looks beautiful with casual and formal wearing. You must have a pair of elegant lather pumps for this season.
2. Formal Pointy Toe Pumps
Pointy toe pumps are also must haves this
fall shoe trend
. The pointed toe is ultra formal and helps to maintain bossy looks. Winter fall shoe trend 2012 provides you a blend of ultra formal and with causal dresses and funky accessories. You will get a lot of verity in pointy pumps a part from old typical black and brown pointy toe pumps.
3. Sizzling Funky Pumps
Fall 2012 shoe trends open a gate for funky colors in footwear. All funky colors are in fashion. Create vibrations in your plain dresses with such funky color pumps. These beautiful pumps are best to wear in cold winter in causal as well as in formal settings.
4. Simple Booties like Pumps
In fall 2012 shoe trends not only the sizzling funky styles are in, if you like simple, go for simple pumps of neutral colors. Pumps are comfortable footwear, those who prefer comfort instead of style, be happy ladies it's your hour to look trendy with comfort.
5. Sexy Pumps
Heel pump that is on style is blessing for those who are conscious about their heights. In season fall 2012 shoe trend is the high heeled pumps also. Such pumps offer you feminine and sexy looks. Go with a pair of patent leather, pointy toe pumps, with high heels to rock the parties in winter.
By following fall 2012 shoe trends your shoe collection will be on trend this winter.
Click HERE to read more from Fashion Central.