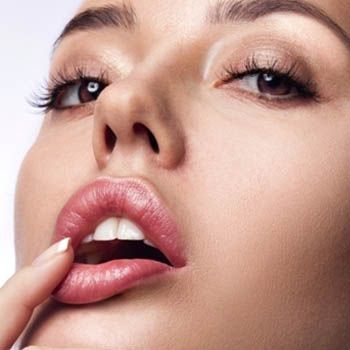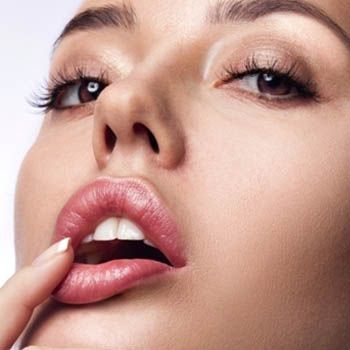 Winter 2013 is definitely an ideal season for bright colors and bold statements not only in fashion but in makeup looks as well. Red Hot, Bold Pink, Mauves, Purples are the hottest winter lip hues that will make you look bold, beautiful, elegant, flattering, timeless and lethally, ingenuously sexy. Try these
lip hues
to get the desired look. You will see most of the famous designers showcasing red color lips in the fashion weeks in this winter.
Lipstick is a fashion ornament that some women just can't do without. Lipstick has been the one cosmetic clipper that most women have relied on. It's not unusual for a woman to put on lipstick before anything else and in the case of being in a rush many women give up mascara or blush and reach for their lipstick. Lipstick is fun to wear and it can lighten up a woman's mood at once.
Important Ingredients for Lipsticks:
– Moisturizer
– Sunscreen
Lipstick plays a very important role in your appearance and color of lipstick to go with your outfit is most important for your look. Red Hot, Bold Pink, Mauves, Purples are the hottest winter lip hues that will make you look bold, beautiful, elegant, flattering, timeless and lethally sexy. Try these lip hues to get desired look. You will see most of the famous designers showcasing red color lips in the fashion weeks in this winter.
Winter 2013 is definitely the perfect season for bright lip hues and bold statements not only in fashion but in makeup looks as well. Red lipstick is ruling
makeup fashion
this winter, even when it is combined with simple one-color outfits like white, black, blue,etc. In fact, red lip huehas a great way to spice up traditionally conventional winter clothing palette and surely go hand in hand with colorful fashion trends.
During the winter, makeup tends to get darker and richer. This winter, reach for hues of plum, burgundy, and deep wine red. I adore the look of Fresh Sugar Lip hues in berry, raspberry and mauve. Wine lip hue happens to look critically wonderful on fair complexions.
Lipstick is all-powerful and we always love red lips. They carry the potential to add immediate glamour to any look and with choices of warmer and cooler shades of red; you can always go for it when in doubt. It works vividly whatever your age and is a great way of instantly smartening up your look.
Tips for Wearing Red Color:
– Mix and match lip hues to create the perfect red.
– Lip hueshould be blurred out at the edges for a soft-focus effect
– There is one thing that is a must: you have to make sure it's matte.
– Red lip hue work with both dark and fair skin. Don't be afraid just wear it
– Opt lipstick brand that is long lasting, highly pigmented and stays on well after appetizers, air-kissing, and plenty of fun moments.
– To liven up your entire lookuse a bright lipstick in any hue of red. The best shades of bright red are the hues between the warm and cool palettes. Dark reds are much easier to wear than bright reds, and offer a larger range of hues, from brownish reds to dark berries. Dark red lipsticks will also make your teeth appear whiter.
So in this cold freezing winters, sizzle up the New Year with hot red lip hue.
Click HERE to read more from Fashion Central.