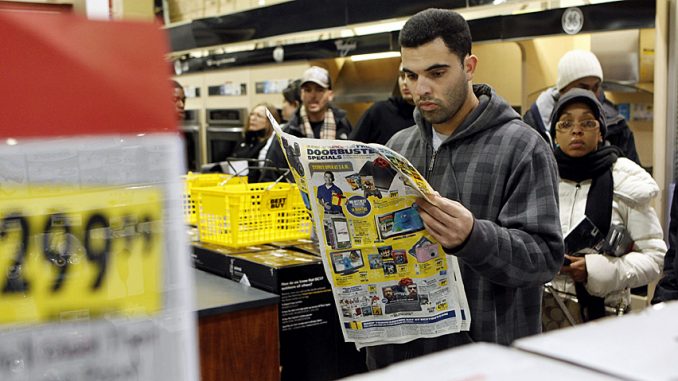 Analysts have predicted that the future of Canadian "big-box" technology retailers is darkening, in sight of the recent events in which, two of the most elite competitors of the sector have announced extremely very different businesses plans in Canada.

Best Buy Canada made an official announcement on Thursday, declaring that it will be shutting down seven big-box locations and eight Future Shop stores in compliance with their "transformational plan," which will in return replace them with small concept web and mobile locations within the next two and half years. It is predicted that almost 900 jobs will be eliminated as a consequence, which is nearly five per cent of the company's Canadian work force. The next day, Best Buy's number one competitors in Canada, The Source, made an announcement declaring that it will instead expand its location in Canada. The Source plans to launch 20 new locations all over the country in a span of one year.

Analysts claim that the conflicting plans of the two companies making big changes portrays the divergence in how consumers buy their electronic gadgets now-a-days. A representative of retail a consultancy company J. C. Williams Group, John Williams, explained that "Best Buy came in with 30,000-square-feet [per store] and they had everything that anybody could want – except that it's a big store, it has high overhead, and now Amazon or other specialists come in and they offer far more." But now, he continued, these outlets "have become less relevant," and as a result "the handwriting's on the wall" when it comes to selling electronics in a big-box format.