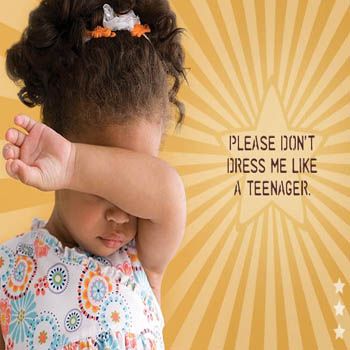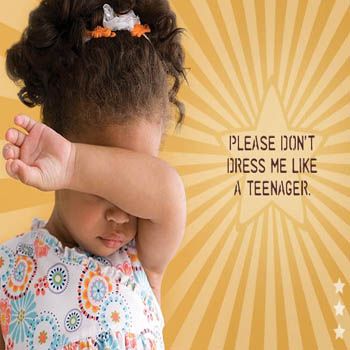 Kids are the most innocent creature of God. They need your extra care and proper attention. As responsible parents, it is your duty to take proper care of your each and every need of your kid. Children are innocent and they don't know how to
eat healthy
, dress smartly and in appropriate way.
They deserved to be cared by parents. It is usually seen that parents dress up their children because kids are unaware of appropriate dressing and therefore rely on their parents. Parents often purchase dresses for kids without considering whether it will suit their kids or not. It is not a good thing. Parents play key role in providing guidance to their kids. Some people judge other persons by their looks and dressing. It is inappropriate to dress your kids like adult.
Kids need to be dressed according to their age. Don't dress them like teenagers. They are kids and treat them as kids. Sometimes when parents go to market to buy dress for kids, they neglect to buy appropriate dresses for their kids. Dress like a teenager makes them look older which can spoil innocence of a kid.
In case, if your kids are stubborn and wish to dress like a teenager then it is your responsibility to guide them and teach them to dress according to their age. Sometimes kids want to dress the way as his mummy or daddy dresses. Make them realize that they are children and not too big to dress like older.
They have their whole life to dress up like a mature person later. Never beat and bully them into submission. Treat them with love and as parent it is your role to
guide your children
and teach them how to dress properly according to their ages.
Don't allow them to wear dresses like older people. Buy them comfortable and childish dresses like top, jeans, skirts, shorts and frocks. But them dresses in bright colors with any cartoon character on them. Don't buy them heals and open shoes that make them look like a teenager. Always buy pair of flat shoes and especially joggers for them which are comfortable and easy to wear. Don't make their hairstyles like adults.
For baby girls, you can use baby pins, hair bands and other baby items. Treat them as simple as kids have to be. Don't ever try to apply makeup on the delicate skin of kids. Their skin is delicate like a flower. Kids are naturally beautiful. The makeup and adult look destroy their natural innocent appearance. A kid seems weird when he or she dresses up like a mature person.
So don't dress your kid like a teenager. Try to treat your kid with love and convince him or her to wear appropriate dress. Always buy such clothes that a kid should wear. Don't try to make him adult by dressing him like an adult. Let you and your kid to enjoy his childhood.
Click HERE to read more from Fashion Central.