If you've never considered yourself a backpack kind of gal, we totally get it — it's hard to divorce the hands-free bag from your awkward, schoolbook-toting days. No matter how trendy publications proclaim it is, a turtleshell just feels so juvenile to you…but we're betting you haven't seen these grown-up, super-chic backpacks yet.
For a bag with so much carrying potential, and with the same design elements you love in your more sophisticated carryalls (pretty hardware, simple drawstrings, and luxe color combos), these backpacks might inspire you to become a backpack kind of gal. From a few no-brainer cheap thrills to some big buys so awesome we couldn't leave them out, here are the backpacks we'd love to sling.

Joy & Boss Oaxaca Backpack. $375, available at Need Supply.

American Apparel Leather Backpack. $125, available at American Apparel.

Mango Touch Canvas Backpack, $29.99, available at Mango.

Baggu Backpack. $42, available at Baggu.

Dooney & Burke Backpack. $195, available at Dooney & Burke.

Christopher Kane Backpack, $2,765, available at Net-a-Porter.

Marc Jacobs Packable Backpack, $88, available at Marc Jacobs.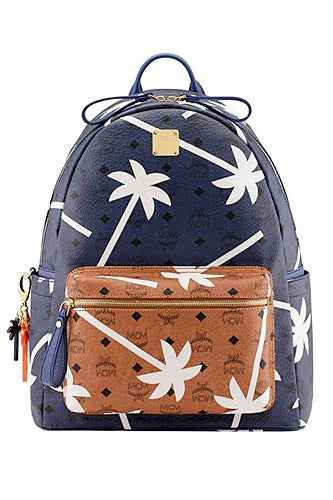 MCM Canvas Backpack, $970, available at Saks.

Oliveve Dottle Backpack, $297, available at Shopbop.

Meredith Wendell Nylon Backpack, $495, available at Meredith Wendell.

Penfield Vance Backpack. $76.36, available at ASOS.

Motel Denim Backpack, $70, available at Motel.

Wet Seal Striped Backpack, $24.90, available at Wet Seal.

Topshop Zig Zag Duffle Backpack. $64, available at Topshop.
Click HERE to read more from Refinery29.