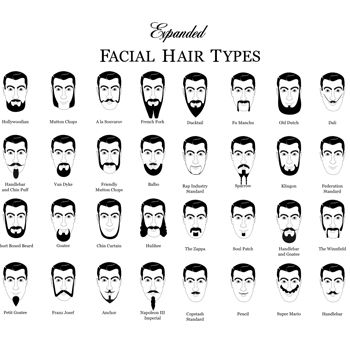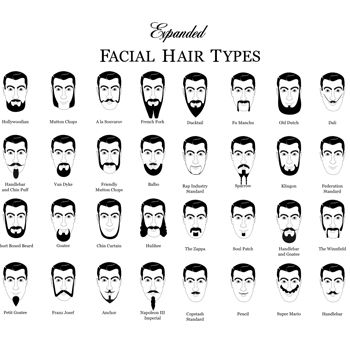 The Facial Hair Styles Every Man Should Know comprises of the styles that most of the men in this era like to follow. These not only let you have the finest kind of look but also let yourself to be included in the fashion follower type as well. There are many hairstyles that you can follow to and the men should know.
The French Round Beard:
The round beard is very much in fashion and if you have round face then chances are that it would suite you the most. The round beard not only looks elegant but also brings out the natural features in your face by making your nose and lips prominent. It is a good couch for the men who want to look decent but also want to carry a fashion sense image.
The Goatee:
The goatee that was practiced by the Egyptian pharaohs and princes is another great choice for the men these days. They can have the kind of goatee at the base of their chin that actually looks very cool. This not only let them have the finest kind of look they always wanted. Now day's people also grow a mustache along with the goatee to look better and more rocking.
The Moustache:
The classic look of having a moustache along with clean shave at the sides is another very exciting facial hairstyle for men. Well it is the classic one and every man can have this kind of style when they want to. A
perfect sized moustache
that is on the upper lip gives a manna very decent and country type of look. This look is also regarded as the most elegant one.
The Side Locks:
If you are in favor for having different kinds of hair styles and, then one thing that you can add in this list are the side locks. The side locks that are extended to the ears from the temples look very hip at times. Most of the music lovers or the rock followers do prefer this style. It is very astonishing that it looks very ravishing n some men and they can complement it with some kind of moustache and goatee as well.
The Clean Shave:
The clean shave site most celebrated and most practiced facial hair look that men carry around. If you prefer this, you can have it often, to look more decent and prominent too. This style not only makes you classy but also let you have the finest kind of look among your friends and family as well. The clean shave is the most celebrated and most sought after facial hair look for the men.
Long Beard:
If you think that you can carry the look of a long beard then you can have one as well. The thing needed in this style is that you have to trim and make it longer to a certain length. Having a long beard without any trimming or up to very long rough length do not look really nice on the face and do not give you a clean look. Therefore, having a long beard is an art too and you can have it only if you can carry it.
The Five o'clock Theme:
Having a lighter unshaven look is another thing that is in fashion. It looks as if you forgot to shave or you have not shaven from any past days. If you like to have this look you can keep it too as it is also in fashion these day but the only thing is that prefer the style that you think looks the bets on you.
Click HERE to read more from Fashion Central.