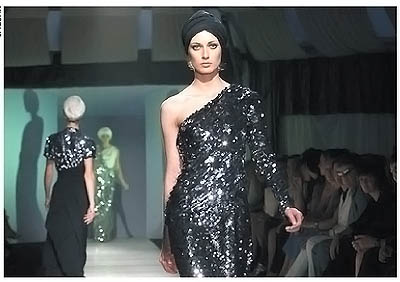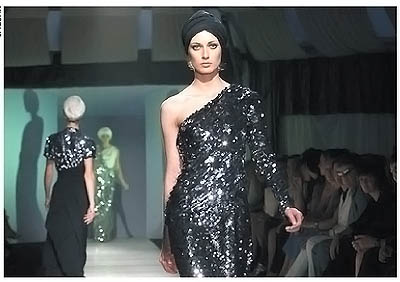 The attraction is mutual. Russian designers are finding inspiration in Vedas and Bollywood, and their Indian peers are thrilled by Russian paintings and Faberge eggs.
Sari, henna, bindi and bangles in Russia? Well, Russian women just love them. Not surprisingly, Russians and Indian designers are increasingly influencing each other's fashion sensibilities. "When I was in Russia recently, I noticed that Russians are extremely fashion conscious. I also came across Russian girls who knew about the Indian mehndi and sari and were completely enamoured by it," says Kapil Tolani, a marketing professional.
Agrees Igor Chapurin, Moscow's famous designer: "The influence of Indian fashion in Russia is evident." A collection of haute couture 2010 by Chapurin called "Indian Princess" inspired by Indian tradition, was recently showcased in the Russian capital. The attraction is mutual. Indian designer Nachiket Barve, too, worked on a collection where he used Russian motifs. "This show had some Russian influences where I was enthused by Russian paintings, the Fabergé eggs, among other things. Since Russia is such an old and rich cultural civilisation, there is so much inspiration you can draw, although I have never been there," rhapsodises Barve.
Says Chapurin: "Massive bracelets and earrings with large stones have found a prominent place at Russian beauty stores. Indian motifs can be traced even in the design of shoes. I have never been to India, but I was always impressed with its culture – from the Vedas to Bollywood. India's vitality and depth, diversity and uniqueness have always inspired me to create a new collection."
Russians are also getting to learn more about Indian fashion. "I find the fashion contrasts in Russia quite interesting. On one hand, it's the influence of czars (the velvet, heavy brocade) and on the other, Russia being a communist country, has a presence of highly utilitarian fashion; personally, this contrast excites me a lot," says Barve.

With permission from Russia Beyond the Headlines