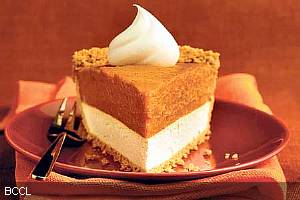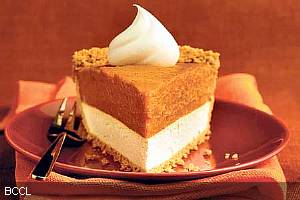 Cheese Cakes
Ingredients :
4 litres full cream milk
1 tbsp suji
Sugar according to your taste
2/3rd tbsp citric acid/vinegar
1 tsp elaichi powder
2 tbsp finely chopped dry fruits
Method :
Bring the milk to boil . Stir occasionally so that the bottom of the pot does not get burnt.
Put citric acid/vinegar to it and make cottage cheese out of it.
Drain the water into a sieve and put the cheese at once into a mixing bowl so that some water content is there with the cheese.
Add suji and start kneading so that it would turn soft or you can use an electric beated to make it into a smooth mixture.
Then add some sugar. Then put the elaichi powder and chopped dryfruits.
Take a baking tin ,grease it with 1 tsp of ghee.
Preheat the electric oven at 250 degree centigrade with the greased tin inside.
Take it out and pour the mixture into the tin.
Bake it for 40 to 45 minutes till the surface is little bit brown then turn the temperature to 180 degree centigrade and bake for 30 to 35 minutes.
Bake it till a pricked toothpick comes out clean.
Take it out and put it onto a plate.
Keep it to cool. Cut it into pieces and serve.