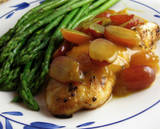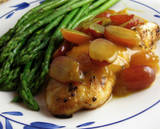 Easy Chinese Fish Fillet
Ingredients:
1 lb. fish fillets
1 c. soy sauce
2 tbsp. grated fresh ginger
1 green onion, sliced
1 c. water
1 tbsp. brown sugar
2 cloves garlic, minced
Directions:
Combine all ingredients but fish fillets in a closeable plastic bag. Add fish fillets and marinate for 1 hour (thin fillets) to 4 hours (thick fillets).
Bake or broil fish; serve with white rice and salad. Save marinade in the freezer and reuse.