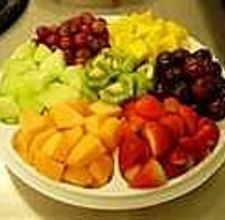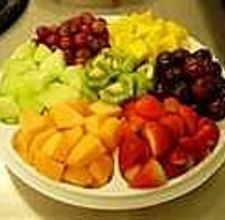 Mixed Fruit Salad
Ingredients:
850 gms peaches
450 gms pineapple slices
6 bananas
4 tbsp brown sugar
1 tbsp butter
½ tsp cinnamon powder
Method:
Drain the peaches and pineapple and keep aside the syrup.
Slice the pineapple and peaches into big pieces.
Slice the bananas in slanting way. Combine the brown sugar, butter and cinnamon powder.
Place the fruits in a greased baking tin, sprinkle ½ teacup of the fruit syrup and the brown sugar mixture.
Bake in a hot oven at 450ºF for 10 minutes.
Ready to serve hot.