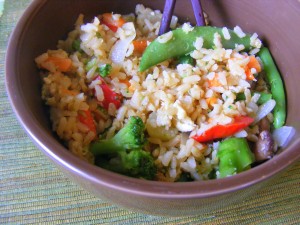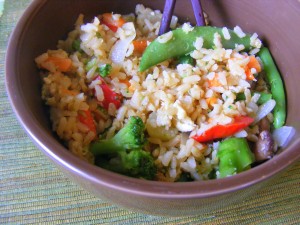 Yummy Rice
Ingredients :
1 cup cooked rice
2 tbsp roasted jeera powder
1 tbsp coriander powder
3 tbsp lemon juice
2 tbsp garam masala
2-3 green chillies split length wise
¼ green peas
5 curry leaves
Mustard/Jeera for sesoning
Chopped coriander leaves for garnishing
Salt to taste
Method :
In a pan take 2 tbsp oil.
When oil is hot add Mustard, jeera seeds and curry leaves fry for second.
Put green chillies fry till done.
Add rice and peas. Fry nicely so that oil is coated over all grains
Add garam masala powder, lemon juice and salt. Mix well.
Then finally add Jeera powder fry nicely.
Garnish with chopped coriander.
Ready to serve hot.