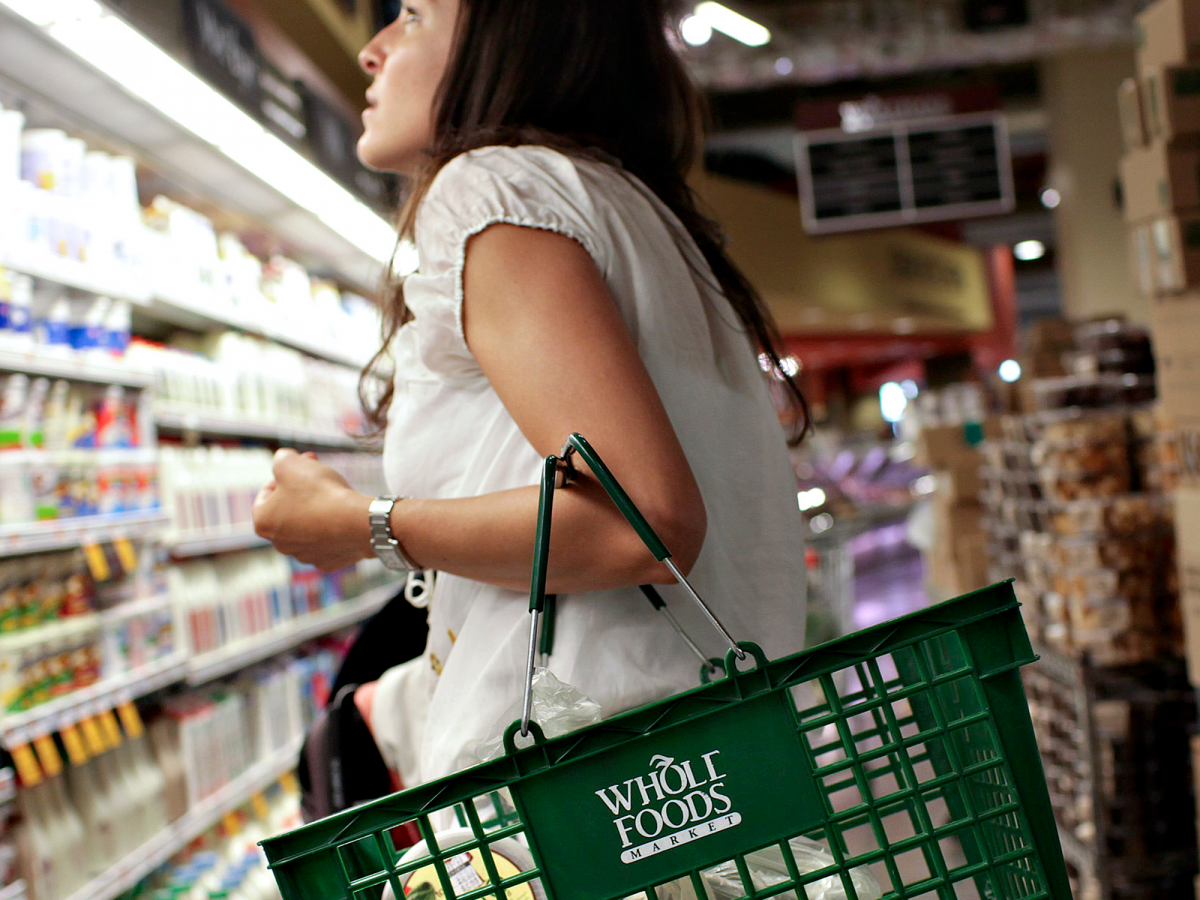 While the full effects of Amazon's acquisition of Whole Foods are yet to be known, a major announcement today is giving us a better idea of what to expect.
In a dual press release, both companies announced the deal is set to close Monday, August 28. The statement also outlined one big immediate change: lower prices. Citing a commitment to making "high-quality, natural and organic food" more affordable, Jeff Wilke, CEO of Amazon Worldwide Consumer, said that many of their best-selling staples will be lower priced starting Monday, with prices continue to decrease in the future.
The companies will ultimately be able to drive down production costs and pass those savings on to consumers. The release also emphasizes that the Whole Foods commitment to using local, natural, and organic farmers and products whenever possible will stay in place. Further down the line, Amazon Prime subscribers will also have access to special savings, with Prime set to become Whole Food's rewards program.
Considering lower prices in flagship Whole Foods is going to be a reality, we aren't sure yet what this will mean for the recently-opened
365 Market,
or even Amazon's new line of generic goods,
Wickedly Prime
.
Until then, however, we are excited to see some of the foods that are going to be cheaper in just a few days. True to the promise, the items are favorites of many shoppers, including organic produce, fair-trade items, and goods from Whole Food's own generic line, 365 Everyday Value. Ahead, 14 products that we know for sure are going to be cheaper at Whole Foods starting this Monday, August 28. We'll update this story with more products and pricing as they become available.
Whole Trade Bananas
Organic Avocados
Organic Large Brown Eggs
Organic Responsibly-Farmed Salmon & Tilapia
Organic Baby Kale & Baby Lettuce
Animal-Welfare-Rated 85% Lean Ground Beef
Creamy & Crunchy Almond Butter
Organic Gala & Fuji Apples
Organic Rotisserie Chicken
365 Everyday Value Organic Butter
Click HERE to read more from Refinery29


Loading ...