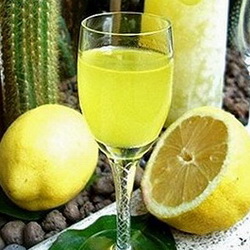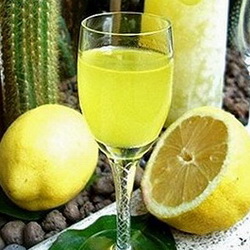 Limoncello
Ingredients:
• 1 litre of 90 proof alcohol
• 700 grams of sugar
• 7 large lemons
Directions:
1• Clean the lemons and cut them in very thin pieces.
2• Let the lemons pieces soak in 1 litre of alcohol 90 proof for three weeks.
3• Filter contents.
4• Melt 700 grams of sugar in 1 litre boiling water then add it to the preparation (bottle).
5• Let stand for fifteen days
Special note: Make sure your preperation bottle is glass and can hold at least two litres.