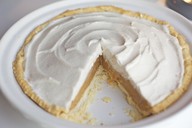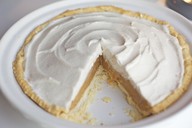 Sweet Peanut Cream
Ingredients:
¼ cup smooth peanut butter
4 ½ cups milk or water
¼ cup sugar
4 tsp rice flour or cornstarch, dissolved in ¼ cup water
Directions:
Put the peanut into a saucepan and gradually stir in the milk or water to make a smooth paste.
Add the sugar and bring to the boil, stirring constantly.
Add the dissolved rice flour or cornstarch and cook, stirring, until the mixture thickens. Transfer to a bowl and serve warm, as a dessert.