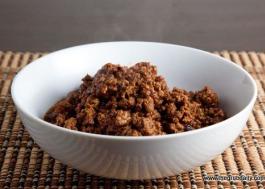 This article was last updated on April 16, 2022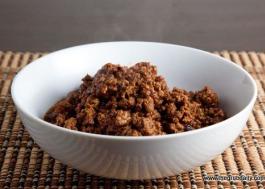 Taco Meat
Ingredients:
1/4 cup flour
1 lb ground beef
1 teaspoon salt
1/2 teaspoon minced onion
1 tablespoon chili powder
1/4 teaspoon onion powder
1/8 teaspoon garlic powder
1/2 teaspoon paprika
1/2 cup water
1/8 teaspoon cumin
Preparation:
Combine all ingredients in a bowl except water. Mix well as you would in making a meat loaf. Pour water into pan and add meat. Stir occasionally breaking up any large chunks. Cook for about 5-10 minutes or until done.
You can publish this article on your website as long as you provide a link back to this page.