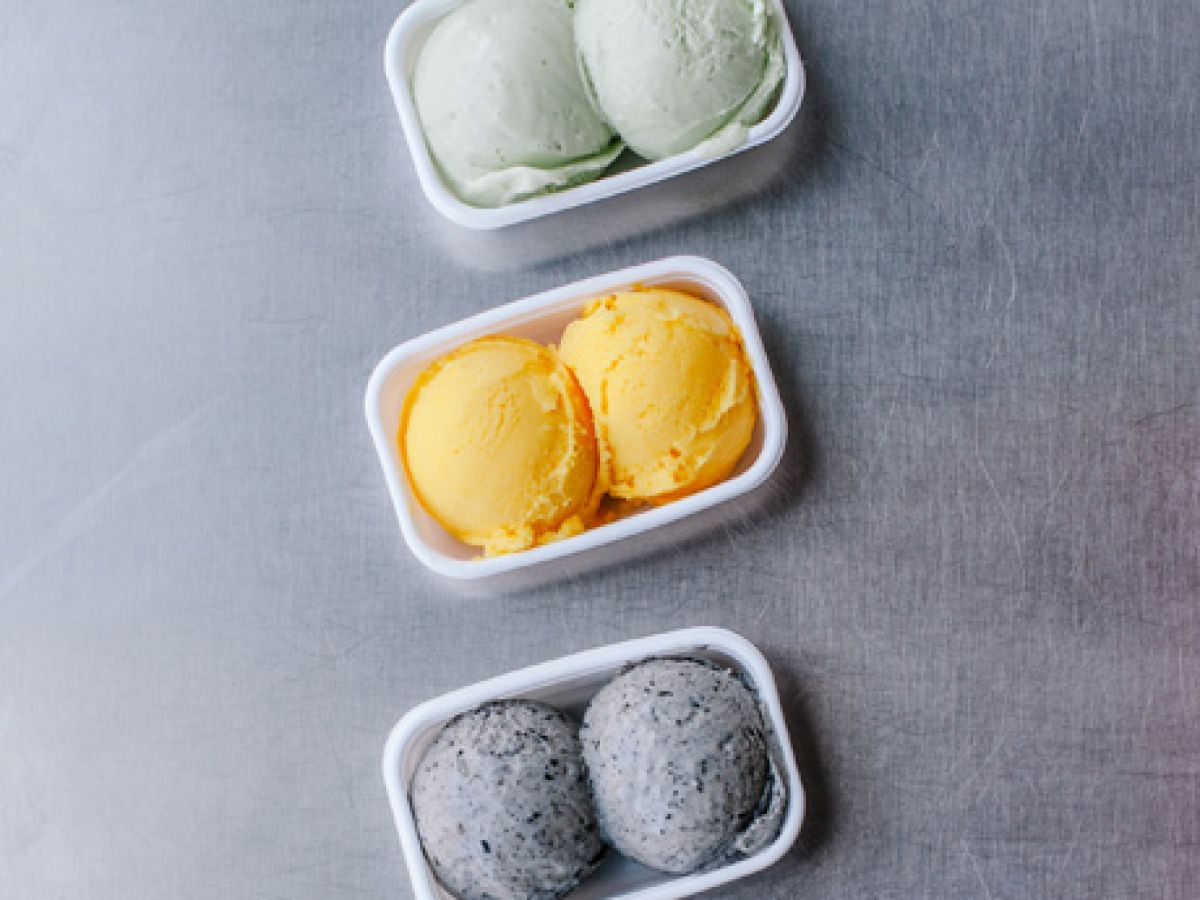 Photo: Courtesy of Il Laboratorio.
It takes very little convincing to get us to the ice cream shop. Rocky road for lunch, you say? Don't mind if we do. The only thing harder than choosing a flavor is narrowing down a place to go — especially since New York is home to many must-try confectioneries. So, we spoke with food writer Julia Turshen about our addiction conundrum. She went ahead and curated the best of the best — the cream of the cream, if you will. Ahead, Turshen walks us through the eight best places to grab a cone (or three) in NYC this summer.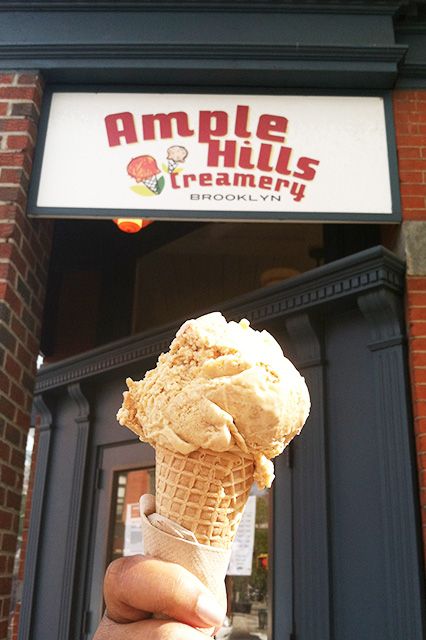 Ample Hills
"Ample Hills makes some of the most amusing and delicious ice cream flavors in New York, including an addictive Salted Crack Caramel. Yum."
Ample Hills, 623 Vanderbilt Avenue (at St. Marks Avenue), Brooklyn; 347-240-3926.
Photo: Courtesy of Ample Hills.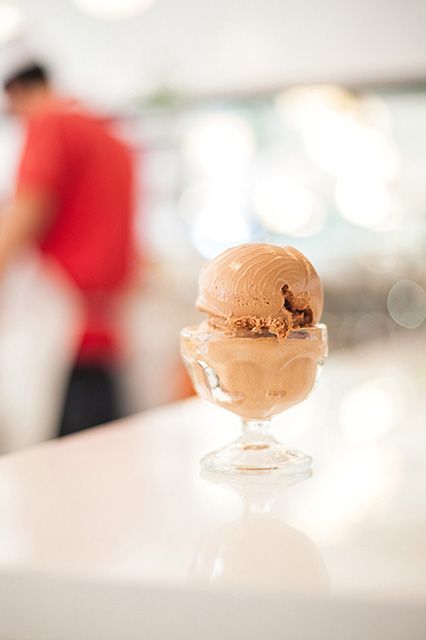 Morgenstern's Finest
"The new kid on the block, this old-fashioned space is cranking out amazing flavors and toppings, including made-to-order whipped cream."
Morgenstern's Finest Ice Cream, 2 Rivington Street (between Bowery and Chrystie Street); 212-209-7684.
Photo: Courtesy of Morgenstern's Finest.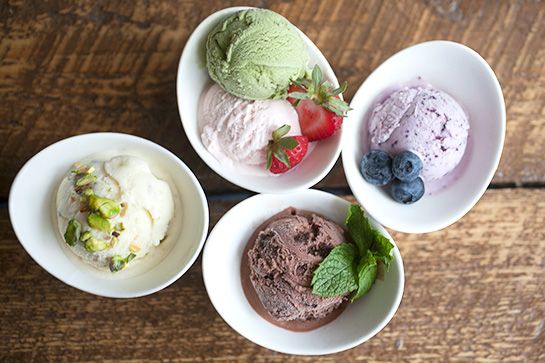 Blue Marble
"Not only is Blue Marble making great, classic ice cream flavors in Brooklyn, they're also behind Rwanda's first-ever ice cream parlor and are opening one in Haiti soon. Spreading the positivity of ice cream everywhere!"
Blue Marble, 196 Court Street (between Congress and Warren streets), Brooklyn; 347-384-2100.
Photo: Courtesy of Blue Marble.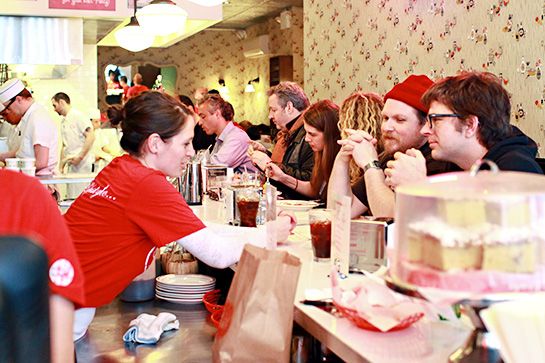 Parm
"Their ice cream cake is like Carvel tucked its shirt in — it's delicious and huge and perfect."
Parm, 248 Mulberry Street (at Prince Street); 212-993-7189.
Photo: Courtesy of Parm.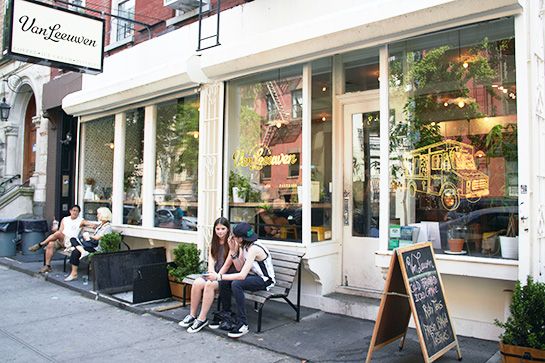 Van Leeuwen
"With shops and trucks seemingly everywhere, I'm super excited about Van Leeuwen's new vegan flavors, including one of the richest chocolate ice creams I've ever had, dairy or no dairy!"
Van Leeuwen Ice Cream, 81 Bergen Street (at Smith Street), Brooklyn; 347-763-2979.
Photo: Joanna Trimble.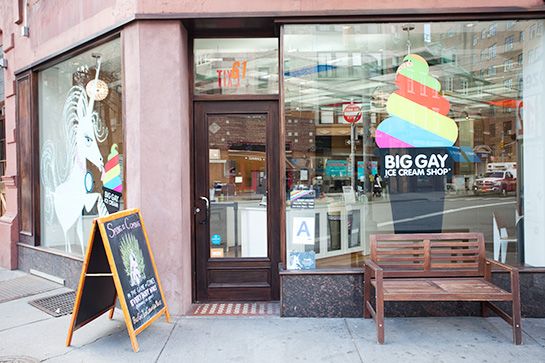 Big Gay Ice Cream Shop
"I think my last meal could happily be A Salty Pimp. What a thing to say! This is the most fun ice cream in New York."
Big Gay Ice Cream Shop, 125 East 7th Street (between First Avenue & Avenue A); 212-533-9333.
Photo: Donny Tsang.

Il Laboratorio
"With such a huge variety of flavors, there's a gelato for everyone here. I love the buttermilk the best."
Il Laboratorio Gelato, 188 Ludlow Street (at East Houston Street); 212-343-9922.
Photo: Courtesy of Il Laboratorio.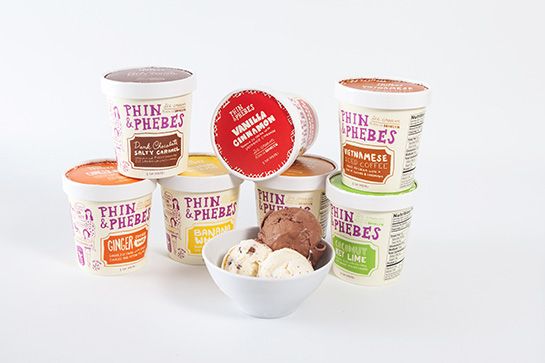 Phin & Phebes
"Based in Greenpoint, this ice cream (available on Fresh Direct and in lots of stores throughout New York) comes in so many fun flavors including my favorite, Vietnamese Iced Coffee."
Phin & Phebes, available at select NYC retailers.
Photo: Courtesy of Phin & Phebes.
Click HERE to read more from Refinery29



Loading ...