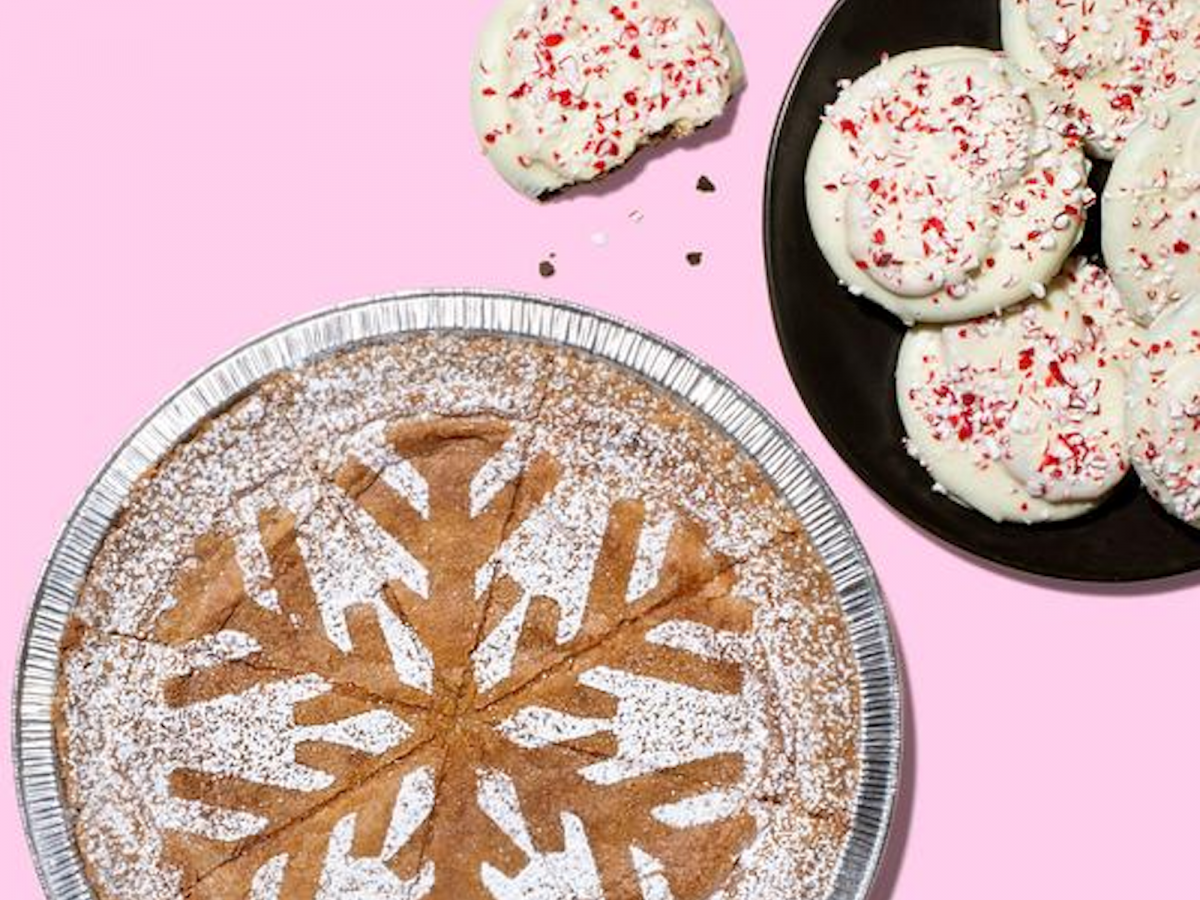 If you ask us, the absolute best gifts are edible. Who could turn down a personal platter stacked full of warm and fresh-baked cookies or, better yet, a dozen cupcakes that are sized and frosted to perfection?
Unless you have a bunch of Scrooges who are utterly opposed to sweets on your holiday list, this idea is foolproof. With seasonal festivities at their peak, however, baking everything yourself could be a tad tedious. Instead, put down your oven mitts and enlist some outside help from the pros by ordering online. Not only will you free up precious time, time which can be spent creating memories away from the kitchen, but your loved ones will find whatever treat you choose hard to resist.
From Shari's Berries and Milk Bar to Little Pie Company and Levain Bakery, we've rounded up a list of 16 popular bake shops that ship nationwide worth considering. After all, the clock is ticking down with not a moment to spare.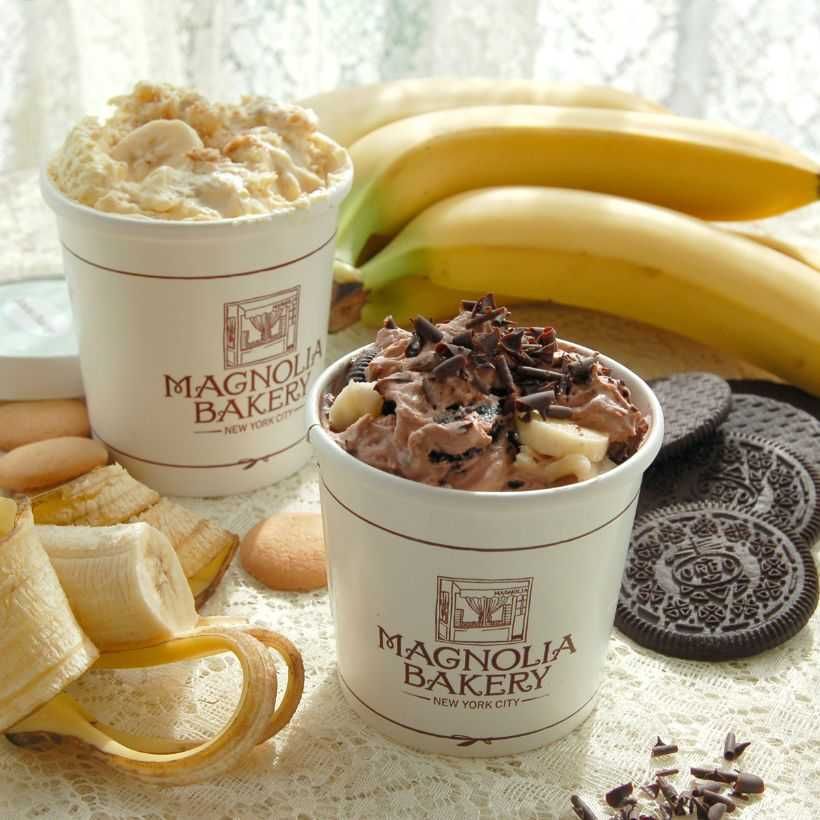 Magnolia Bakery
Ask almost any New Yorker, and we bet they will say that Magnolia Bakery sells some of the world's best-tasting banana pudding — like, ever. It is available in a variety of flavors including seasonal picks like chocolate peppermint, making it a great snack to keep stashed away whenever you need a sugary pick-me-up.
Magnolia Bakery Chocolate & Classic Banana Pudding Combo Pack, $62, available at Magnolia Bakery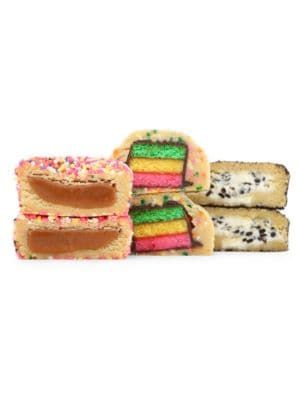 Margo Wolfe's Miami-based M Dough W features brownies, Oreos, caramel, rainbow cookies — you name it and they've stuffed it inside a gooey, fully-cooked and ready to eat dough. A special holiday pack is now available to ship via luxury retailer Saks Fifth Avenue.
Doughees by M Dough W Assorted Filled Cookies, $29.99, available at Saks Fifth Avenue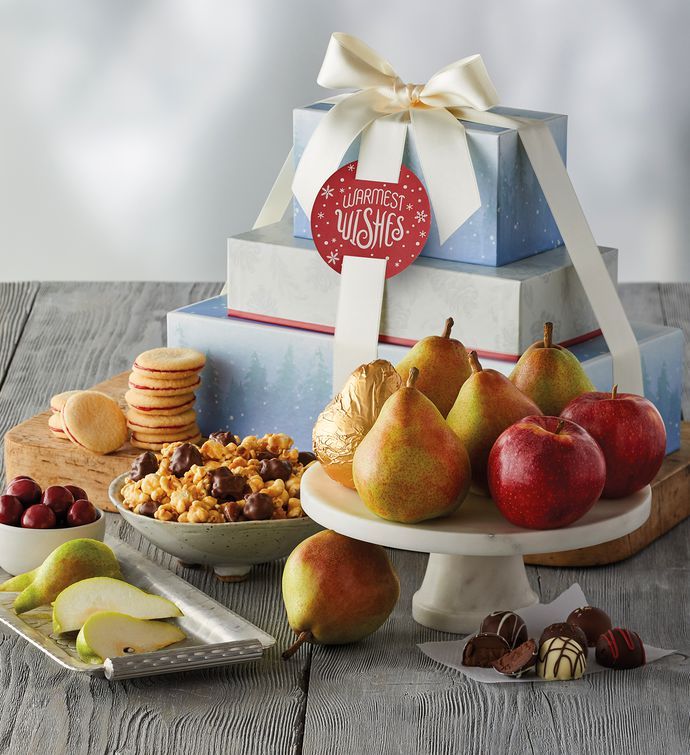 As stated in the brand's Insta profile, the folks over at Harry & David take gift-giving and entertaining pretty seriously. So much so that they offer what seems like hundreds of pre-wrapped items at a moments notice, which comes in handy for some especially during the busy holiday season.
Harry & David Deluxe Holiday David's Gift Tower, $54.99, available at Harry & David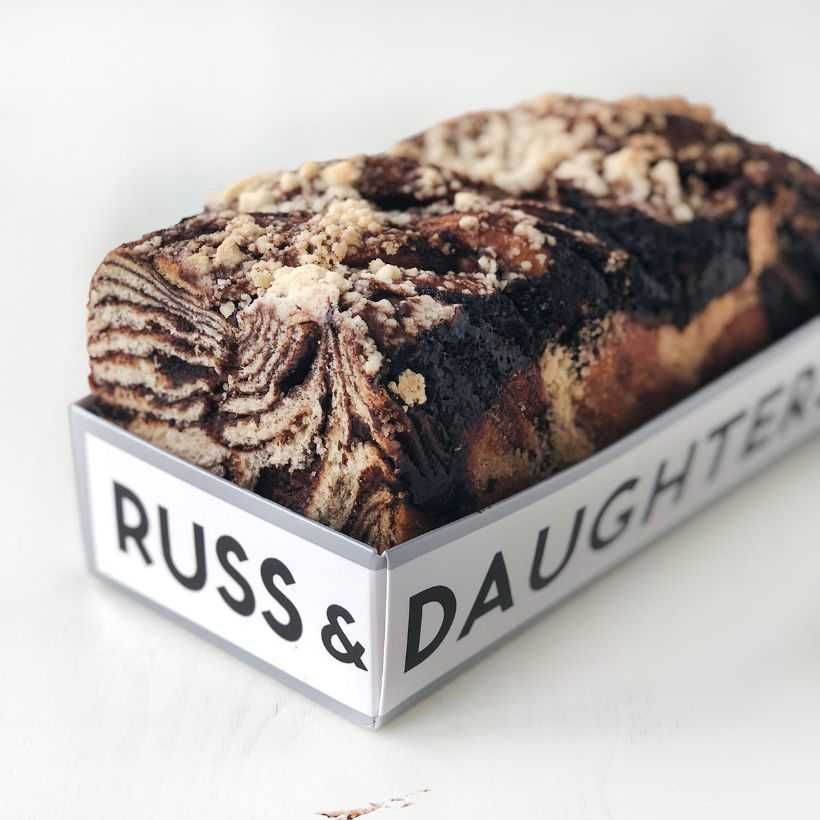 Located in New York's historic Lower East Side for over 100 years, Russ & Daughters is an institution beloved for its appetizing bagel spread, a good schmear, and babka. The sweet yeasted cake is perfect for breakfast — or anytime.
Russ & Daughters Chocolate Babka, $14, available at Russ & Daughters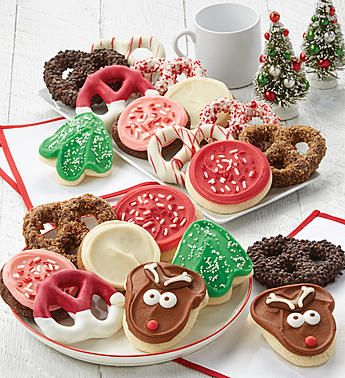 These are decorated and frosted with a delicious buttercream icing. (Pssst, there's even an assortment of gluten-free options for our friends with food allergies.)
Cheryl's Cookies Buttercream Frosted Holiday Cookies and Pretzels, $24.99, available at Cheryl's Cookies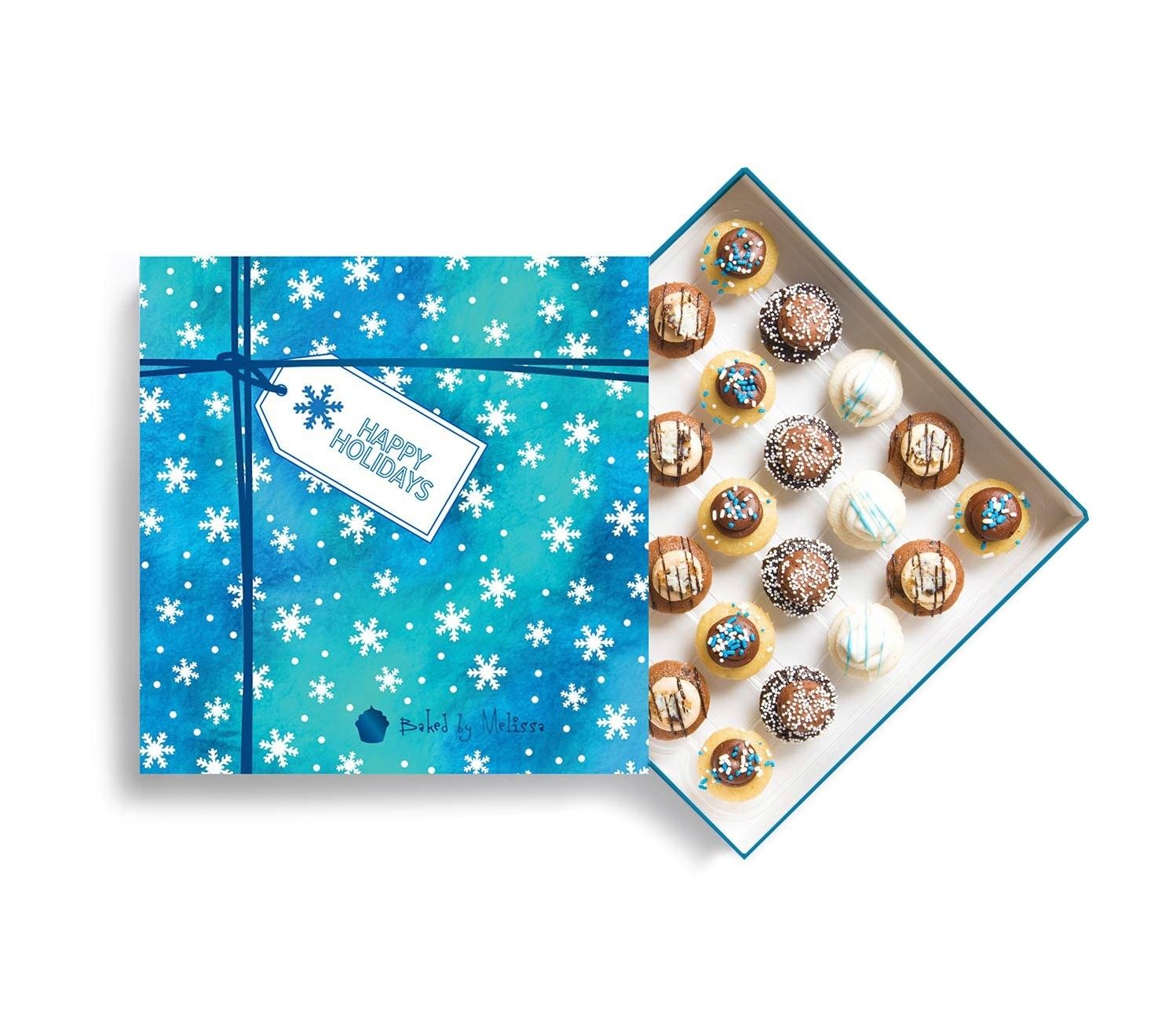 Baked By Melissa creates the most innovative cupcake flavors. From holiday flavors, like Cookies & Milk and Hot Cocoa, to the shop's "original greats, " like Red Velvet and Mint Cookie, your taste buds won't know what hit them.
Baked By Melissa Winter Wonderful, $35, available at Baked by Melissa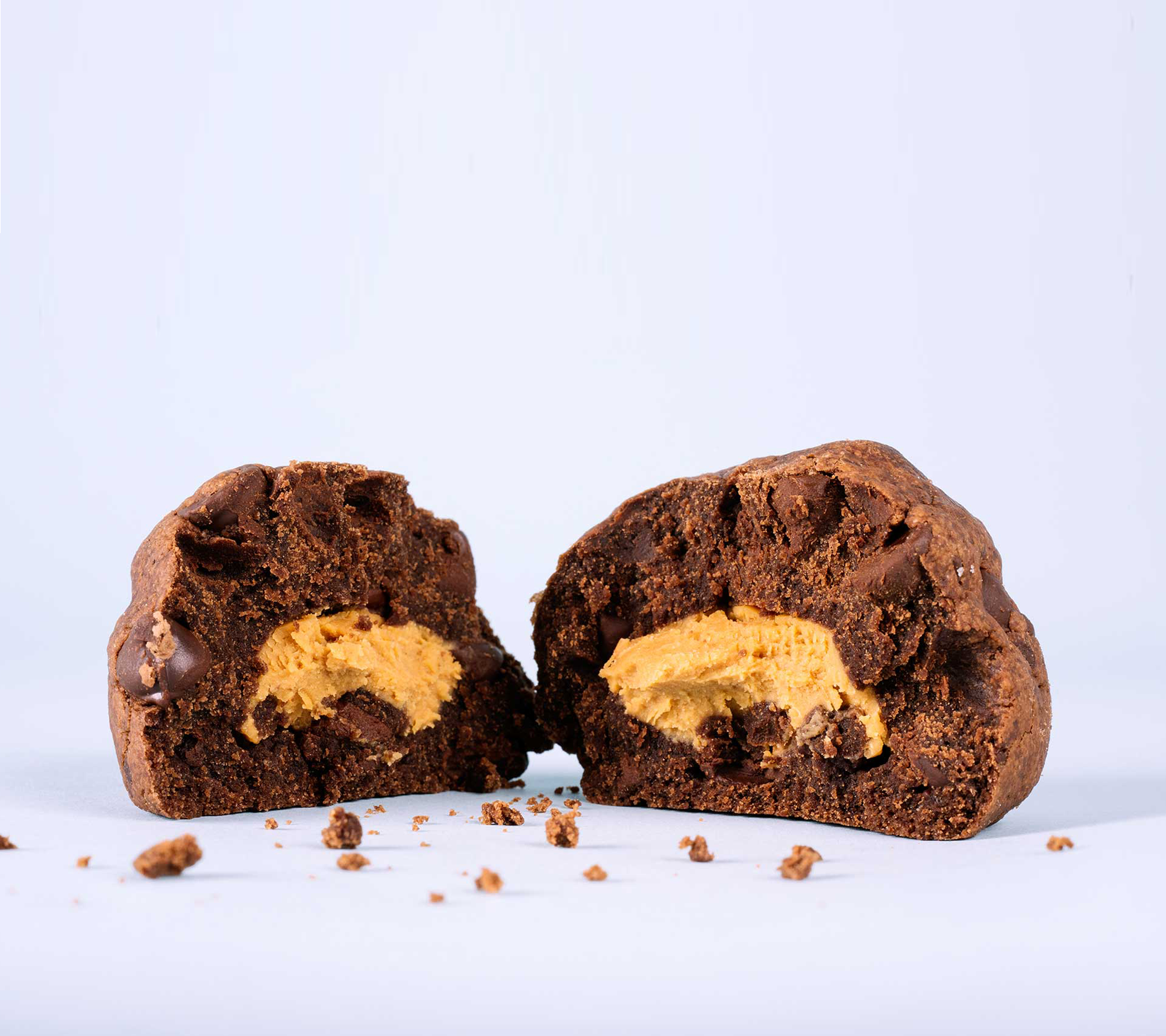 From Chicago to the world, this local West Loop cookie-centric bakery puts out some of the most whimsical cookies like nutella-stuffed brown butter chocolate chip with pretzel salt, and this peanut butter stuffed chocolate cookie.
Warm Belly Bakery Half-Dozen Cookies, $18, available at Warm Belly Bakery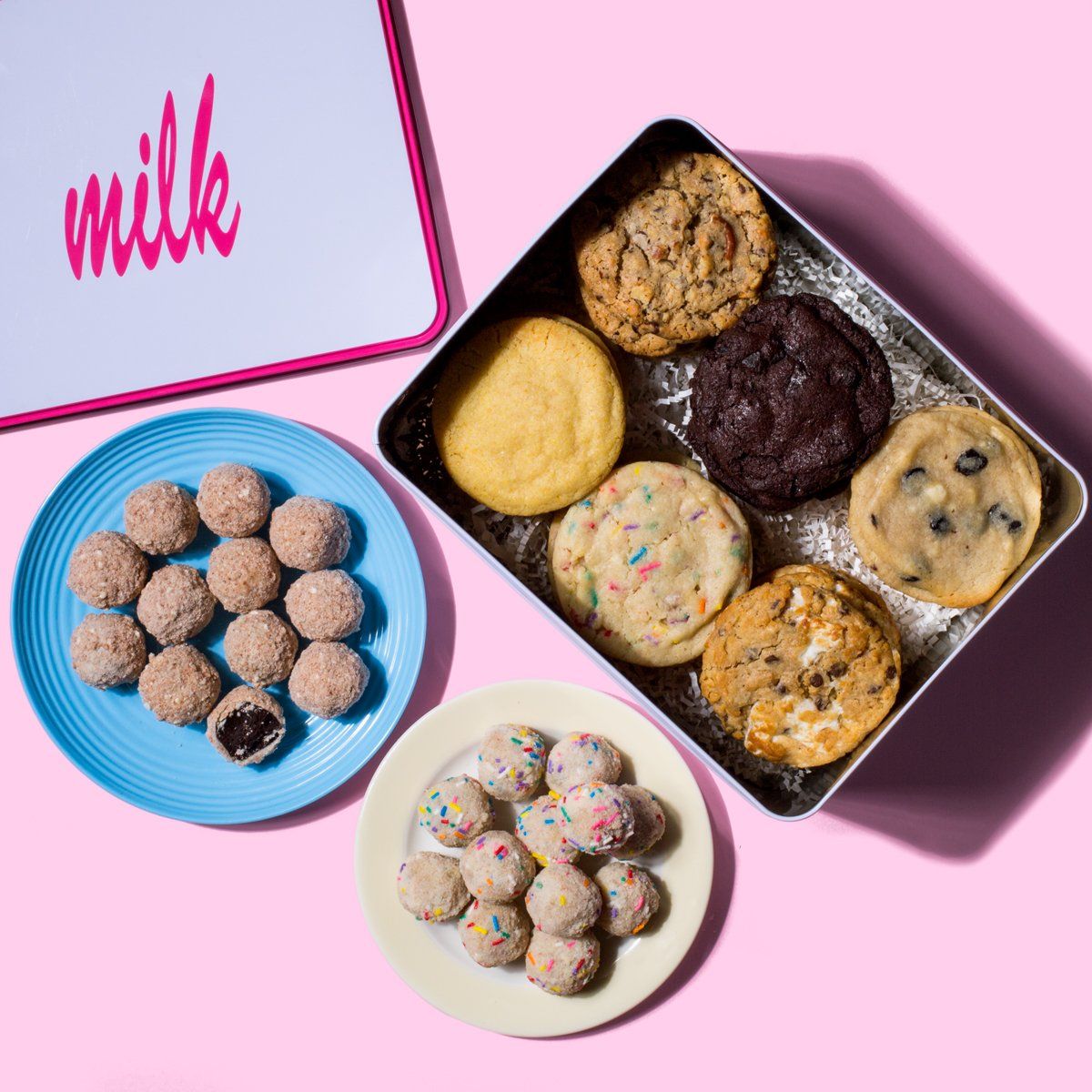 While you won't necessarily get to snap your very own Instagram pic outside one of Milk Bar's infamous neon pink signs, you can still enjoy its many desserts by shopping online. Fresh-baked cakes, cake ball truffles, pie, and cookie tins are all on the menu.
Milk Bar The Party Pack, $110, available at Momofuku Milk Bar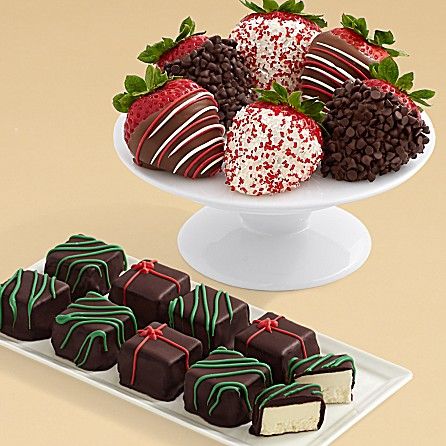 Who said chocolates and fruit were only a Valentine's Day thing? Available year round, we recommend giving the chocolate-covered, cheesecake bites and dipped strawberries at Shari's Berries a whirl.
Shari's Berries 9 Cheesecake Bites & Half Dozen Strawberries, $49.98, available at Shari's Berries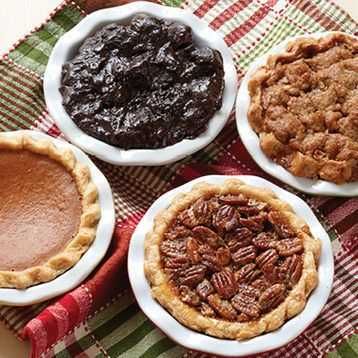 You haven't tasted pie until you've had a nice, thick slice from none other than Little Pie Company. With 11 flavors to choose from (think banana coconut cream, Southern pecan, Mississippi mud, key lime and sour cream apple walnut), it's all but guaranteed that you'll fall madly in love after just one bite.
Little Pie Company Winter Sampler, $65, available at Little Pie Company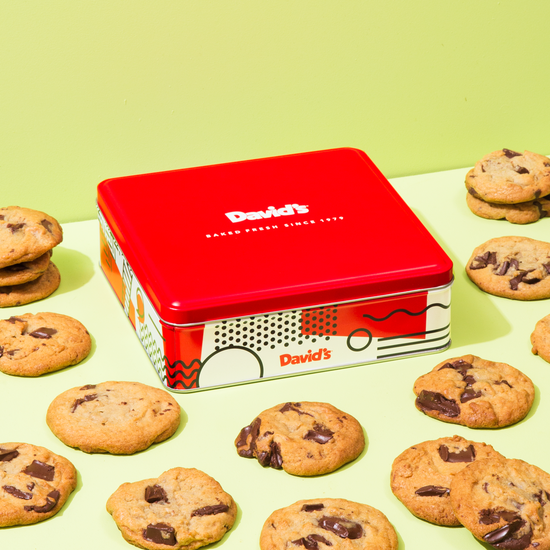 Give the people what they want — an entire tin of chocolate chunk cookies. No nuts, no teeny tiny chocolate chips, just the good stuff from this reliable, top-selling cookie lover's brand.
David's Fresh Baked Chocolate Chunk Cookies, $27.95, available at David's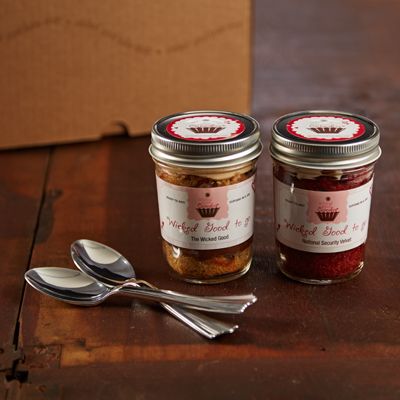 As seen on Shark Tank, the family-owned team at Wicked Good Cupcakes offers up a fun to serve and eat, cupcake-in-a-jar. They even have your gluten-free bases covered with a giftable GF package for two, four, and six.
Wicked Good Cupcakes Gluten Free Custom 2 Pack, $20.95, available at Wicked Good Cupcakes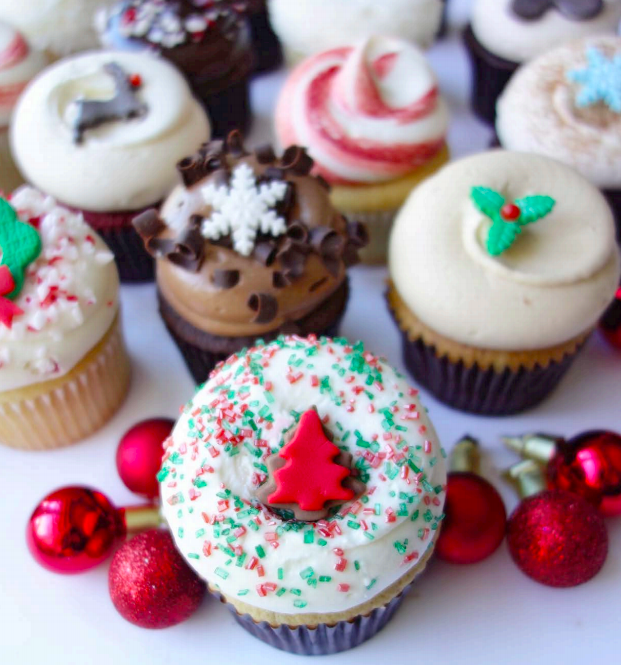 Gourmet cupcakes made with premium ingredients? Count us in! Ingredients such as high-quality cocoa, Belgian chocolate, Madagascar bourbon vanilla, sweet cream butter, and fresh fruit are combined to create an assortment of baked masterpieces worth the wait.
Georgetown Cupcake Christmas Collection, $36, available at Georgetown Cupcake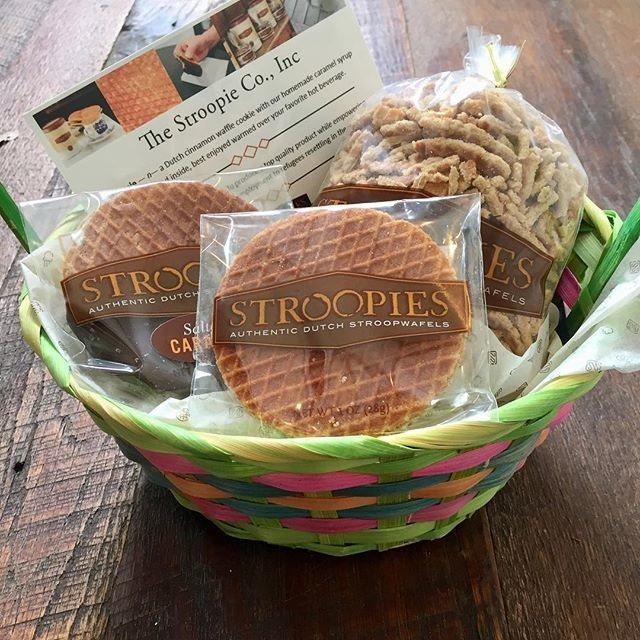 The Stroopwafel is a Dutch treat that this Lancaster, PA-based bakery dubs as "stroopies." They're shipped via delectable gourmet site, Mouth that has oodles of local treats on offer. But back to those Stroopies — unwrap, pop them in the microwave for 10 seconds, and enjoy the heavenly gooey caramel goodness.
Stroopies Stroopwafels, $12, available at Mouth
Founded in 1997 by two dedicated bakers, this shop has since then become an authority on all things bundt cake. Sold in various sizes including a traditional 8-inch version as well as bite-sized "bundtinis," there's something to satisfy everyone's sweet tooth.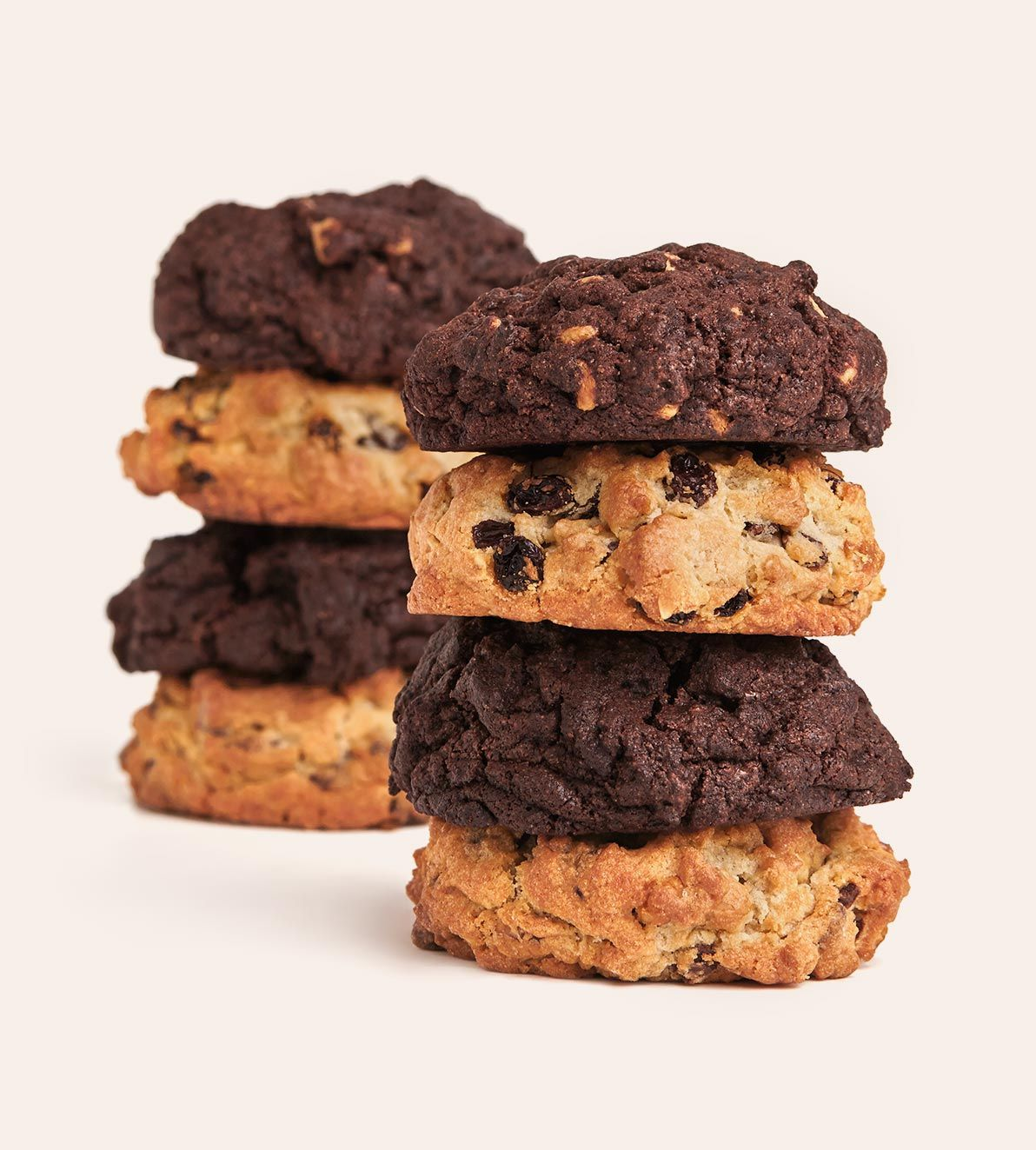 Chocolate chip cookie lovers, meet your newest addiction. These mounds of gooey goodness draw massive lines outside each of Levain Bakery's four locations daily. Don't believe us? Check out the bake shop's line cam for proof! Lucky for you, the cookies can also be shipped to your doorstep in a gift box.
Levain Assortment – Gift Box of 8 Cookies, $49, available at Levain Bakery
Click to read more from Refinery29


Loading ...