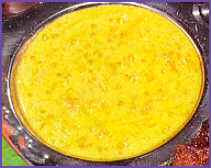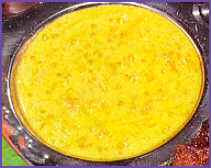 Ingredients:
½ cup green grams
¼ cup thick coconut milk
¼ cup whole milk
¼ cup sugar
2 tbsp ghee
Method:
Soak the green grams in water overnight.
Boil it with water for 20 minutes, until the green gram is cooked.
Then put whole milk, coconut milk, sugar & cardamom pods.
Stir constantly for 10 minutes, until the sugar gets dissolved.
Add the ghee. Serve hot.