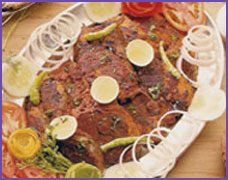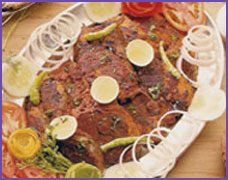 Ingredients :
1 1/2 pounds boneless lean veal
3 tablespoons olive oil
1 green bell pepper, cut into 8 strips
1 red bell pepper, cut into 8 strips
1 cup sliced fresh mushrooms
pinch ground cayenne pepper
2 cans (8 ounces each) tomato sauce
salt and pepper
Method :
Cut veal into bit-size pieces.
Heat oil in skillet over medium heat and brown veal on all sides.
Add red and green bell pepper and mushrooms, cover, and reduce heat.
Cook for about 10 minutes, stirring occasionally.
Add cayenne pepper and tomato sauce.
Simmer, covered, for 30 to 45 minutes longer, or until tender.
Season with salt and pepper to taste.