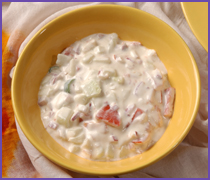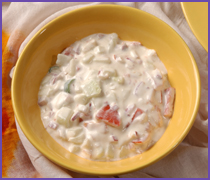 Ingredients :
3 carrots
4 green chillies
2 tbsp coconut gratings
½ small lemon
2 tsp oil
3-4 curry leaves
a few coriander leaves
1 pinch mustard seeds
1 tsp salt
Method :
Skin carrot.
Wash and grate on vegetable grater.
Combine together chopped green chillies, coconut gratings, carrot gratings and salt in a vessel.
Season with mustard and curry leaves in oil.
Put juice of lime. Mix well and serve.