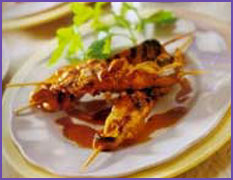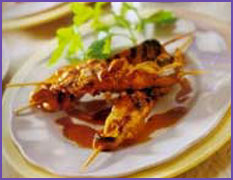 Ingredients :
1 whole chicken
4 tbsp cummin powder
2 tbsp coriander powder
4 tbsp ginger paste
2 tbsp garlic paste
2 tbsp onion paste
5 tbsp soya sauce
2 tbsp thick soya sauce
1 cinnamon stick
4 pcs cloves
2 pcs clove flowers
200 ml coca cola
6 tbsp corn oil
3 cups water
1 tbsp salt
Method :
Clean the chicken and cut into small bite sizes.
pour oil in a wok then fry the cinnamon stick, cloves and cloves flower.
when it pops, put the ginger, garlic, onion paste, fry till aroma rises
Then put the cummin, coriander powder in a slow fire ,fry well.
After 5 minut put the chicken in the wok and mix well.
Pour 3 cups of water,1 tbsp salt and cover it.
Cook till the chicken becomes tender.
Put thin and thick soya sauce cook for 5 min.
Lastly pour the coca cola into the gravy and serve it with plain rice.