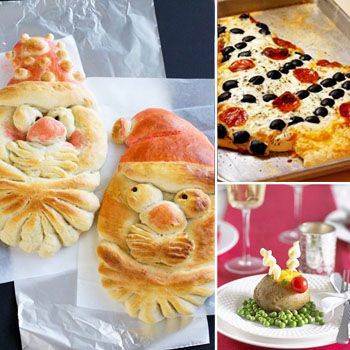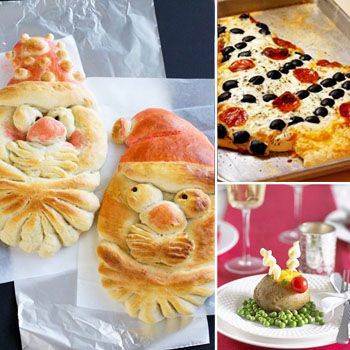 Every day when you wake up it is a tough decision that what to cook for your kids. Moms are always worried about their kids because they are hard to please when it comes to food. It is a great challenge for moms to make healthy and
tasty foods for kids
and also to make them fast and according to the taste.
Moms should cook healthy meals for kids to increase their appetite towards food. Now you don't have to pay for frozen kids meal or to deliver food from fast food chains. Here are the lists of few yummy kids meals that will not only help you to prepare quick meals for kids, but also they contain all the nutrients that are beneficial for kids' health.
Sugary Fruit Smoothies:
Sugary fruit smoothies are a great refreshing meal for kids, which they like to eat within seconds. You can take any kind of seasonal fruit like strawberries, bananas, mangoes, apples, cherries, etc. to prepare an energizing fruit smoothie. Not only it provides all the healthy nutrients like calcium, fibres and vitamins in the kids meal, but also increases their craving towards healthy meals.
So take up your leftover fruits and blend them in the blender with fruit juices, sugar and yogurt until it becomes a revitalizing drink. Pour the smoothie in the glass and dress it up with whipped cream and small fruit pieces at the side of the glass.

Small Mini Pizzas:
Pizza is also a favorite dish for kids. You don't need to consume more time making dough on the pizza. They are easily available in the market or you can also use pita bread or plain bread slices. You can dress up the pizza with chicken, cheese and other different toppings.
You can also top it with the different sausages and vegetables to make it a nutritious and yummy kids meal. To make it easier and more fun, you can also involve your kids in the pizza making process to develop their interest in the food.

Pastas:
You can prepare it in no time with different recipes as there is a long list of recipes for making different types of pasta. You can make the pasta with macaroni or spaghettis. There are also different other kinds of pastas which are easily available in the market.
You just have to boil and drain them and then add different vegetables in it to make it a colorful yummy kids meal. To make it more delicious, you can add chicken or meat pieces or any different sausages in it. You can also try it with different types of cheese in the pastas to give it an appetizing flavor.

Chicken Egg Sandwiches:
Kids always love to eat sandwiches and chicken egg sandwiches are tasty and great meals for kids. Boil the eggs and chicken separately, mash them and add mayonnaise in it. Mix all the ingredients and apply it on the plain bread slices.
You can also garnish some cheese in it if your kids like it. Cut the sandwiches in different shapes like stars, triangle or in a round shape to attract kids attention towards food. You can also use different vegetables to make it more colorful kids meal.

Click HERE to read more from Fashion Central.