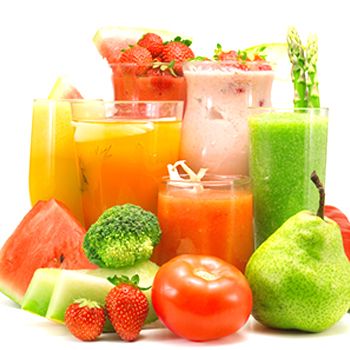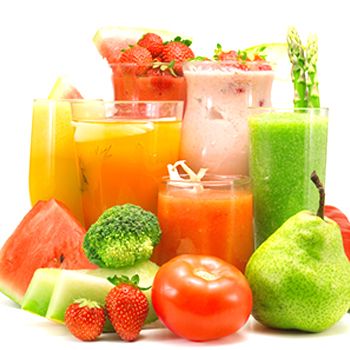 I am sharing some best drinks recipes for Ramadan that will surely help you to hydrate your body as well as give you instant refreshing feeling. You can serve these drinks to your family at the time of sehri and iftar with delicious Ramdan meals.
1. Almond Shake:Ingredients:
8 to 10 Almonds (Soaked overnight and peeled), milk 3 to 4 glasses, sugar ¼ cup or according to taste, seeds of 3 to 4 cardamom, ice cubes as needed.
Method:
Take a blender and put almonds, sugar and cardamom seeds in it with half glass of milk. Now blend till the almonds and cardamom seed gets combined and turn like a paste. Before adding ice cubes pour rest of the milk in the blender and give a spin for a minute. Now add ice, mix well and serve cold.

2. Cinderella Drink:
This special drink is a combination of exquisite and majestic flavors and for this reason it is named after Cinderella. It is full of
vitamin C
and perfect to serve in iftar. To make 2 servings of this drink:
Ingredients:
1 glass orange juice, 1 glass pineapple Juice, 1 glass lemon juice, 2 tbsp. sugar (if needed)
Method:
Take a blender and put all ingredients in it along with crushed ice. Blend together and serve it. You can also add a few chunks of pineapple in the end and blend them a little. This will give a very refreshing taste and touch to your drink.

3. Frozen Fruity Blast:
Combination of hot summers and fasting together means a frozen fruity blast is a must at the time of Iftar. This is an easy refreshing drink which will serve 4 and is made in no time.
Ingredients:
1 Can pineapple chunks (frozen or chill), 1 cup strawberries (if fresh not available, you can use canned strawberries), and 1 chopped banana, sugar (optional to taste), 2 scoop of vanilla ice cream or 1 cup frozen milk, crushed ice (as needed).
Method:
Take a blender and put all the ingredients in it except the ice cream and blend well. Now add ice cream and some crushed ice and turn on the blender for about 15 sec to make the drink look like a slush. Now serve it chill and decorate the glasses with strawberries and pineapple chunks (optional).

4. Pina Colada:
This scrumptious drink was created in 1050's and since then it is one of the most famous refreshing drinks known. It is my all time favorites too. The simple ingredients put together in a perfect blend provide the drink with the creamy texture and scrumptious taste and perfect to break your fast. It is for a 3 servings:
Ingredients:
1 ½ glass pineapple Juice, ½ cup sugar syrup, ½ cup coconut cream or coconut milk powder, 1/2 cup pineapple chunks, 2 scoops vanilla or coconut ice cream (optional), 1 cup crushed ice.
Method:
You can prepare sugar syrup at home by boiling ½ kg sugar in 1 kg water till the sugar is dilute. You can use the sugar syrup for this drink and fill the rest in a bottle and refrigerate it to use in other drinks or dessert too. Now take a blender and put all the ingredients in it, blend it well. Pour into the glasses and serve it chill.

5. Grapes juice:
This Ramadan is the grapes season and these delicious berries are full of nutritious values. Making Grape juice for iftar will provide you instant energy and its fresh flavors will recharge you.
Ingredients:
225 gm green seedless grapes, 3 tbsp caster sugar, fresh leaves of mint (few for garnish), 1 tbsp. lemon juice, and ice cubes.
Method:
Take a blender and put all the ingredients in a blender with some water and blend them well. Now strain the juice with strainer or with piece of cloth. Add crushed ice before serving and garnish with mint leaves.

Click HERE to read more from Fashion Central.