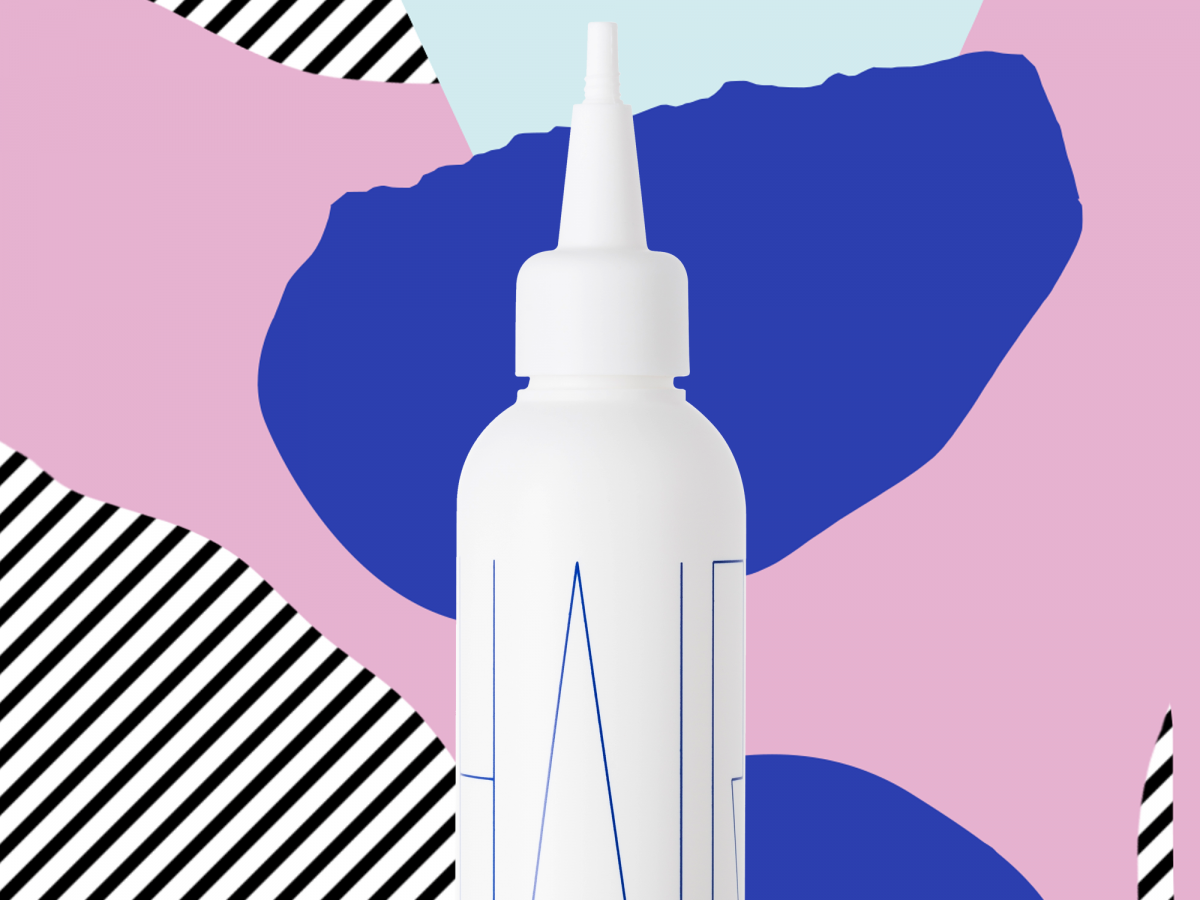 How many tricks, treatments, and formulas have you tried to keep your hair in optimum condition? From long-loved conditioners to next-gen serums, there's an endless line of products out there promising to deliver the kind of swishy, shiny hair you see in ads. But what if, in the quest for our best hair yet, we've been neglecting something that can truly make a difference?
When you consider that the follicle is the only living part of your hair (the lengths are dead, so you can improve the condition, but you can't really make it healthier, per se), it seems crazy that we don't give it a little more TLC. Anabel Kingsley, trichologist at Philip Kingsley, explains: "The scalp is the bedrock for the hair follicle, and if it is not in good condition, the chances of you experiencing problems with hair growth and health increase significantly. In fact, research has proven that a flaky, itchy scalp can cause and/or worsen hair loss in certain individuals."
Just as with your complexion, there are many factors that can cause issues on the scalp. "There are various ways that the scalp can become damaged – these include unbalanced sebum levels, an excess build-up of product, sunburn, and using too-hot water to wash your hair," adds Michael Lendon, advanced creative director at Aveda Lifestyle Salon and Spa, Covent Garden.
But panic not, because there are plenty of ways to remedy a suffering scalp. According to Lendon, the best way to begin is with deep, effective cleansing — cleansing is for your scalp, while shampooing is for the strands. "Essentially, the scalp is an extension of your face and skin — and should be treated in a similar manner," he explains. "It is pivotal that the scalp is kept in a good condition and is balanced, as a healthy scalp will in turn lead to healthy-looking, gorgeous hair."
As Anabel adds, we should be cleansing at least every two days in order to remove oils, sweat, dirt, and environmental pollutants: "If you wash your hair infrequently, your scalp is likely to become irritated and you're also more likely to get blocked pores and pimples." And once you've washed, be equally loving with the hair brush: "Imagine what your forehead would look like if you raked it with bristles. The same applies to your scalp. Choose a brush that is gentle — the best are those with rounded, plastic prongs. Metal-pronged brushes can scratch the scalp and be quite damaging."
Unsurprisingly, your diet is crucial, too. "Certain foods can trigger dandruff flare-ups and make them worse," says Kingsley. "They are not the same for everyone, but the most common are full-fat dairy products (especially cheese), spicy and sugary foods, as well as white wine and Champagne. You can work out yours by process of elimination. Stress can also exacerbate flaking and itching. We often suggest yoga, pilates, and mindfulness to manage stress levels. At our clinics in London and New York, we encourage clients to eat a
120 gram portion
of a 'complete protein' with breakfast and lunch when nutrient requirements are greatest. Good examples are eggs, fish, lean meat, poultry and low-fat cottage cheese. If you are a vegan or vegetarian, you must be mindful of food combination, as well as quantity, to make sure you are intaking all essential amino acids and in great enough amounts."
So you've got the techniques down, but what about the products? Click through for our round-up of the most effective scalp saviors.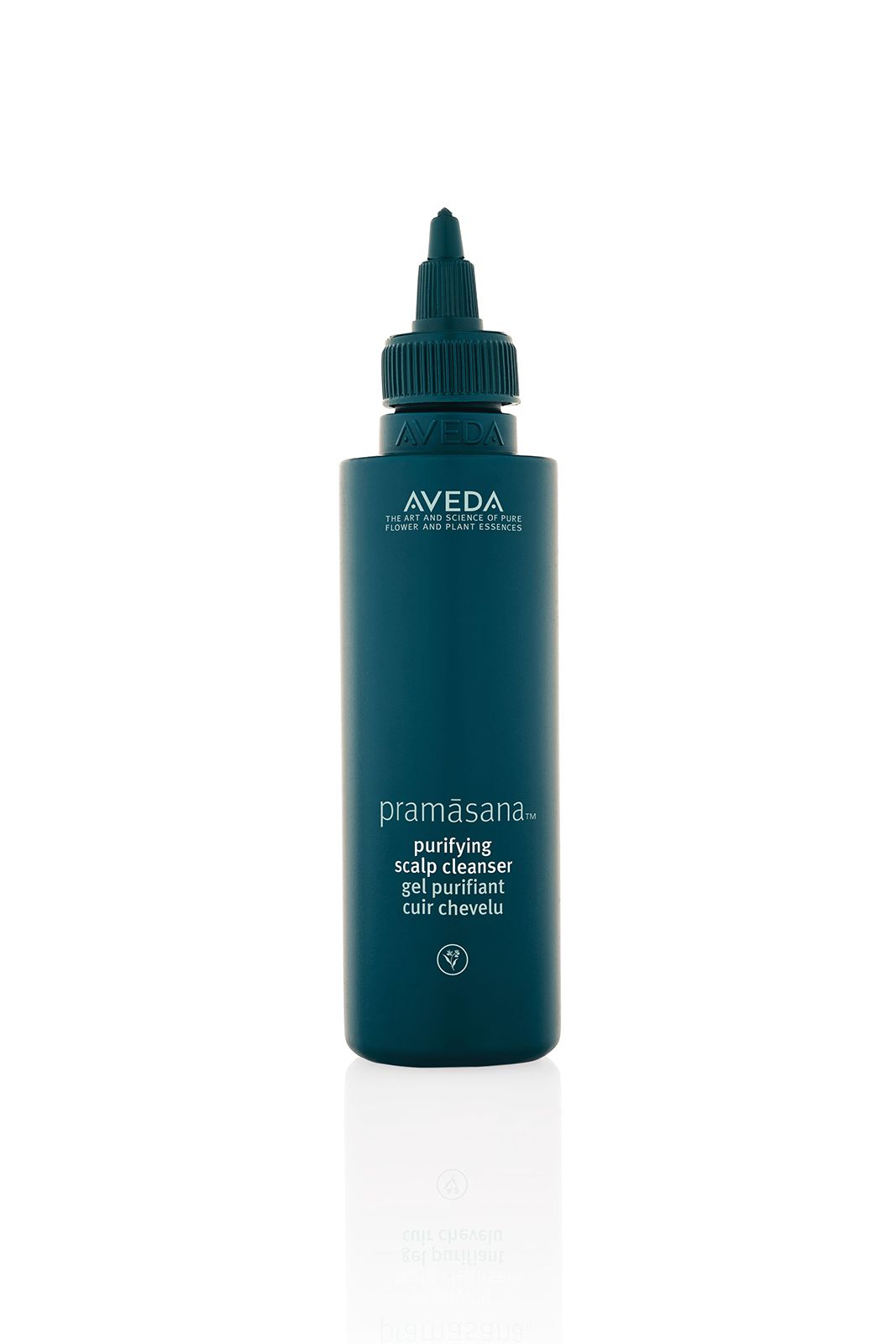 Aveda
The latest launch from Aveda is inspired by the idea that your scalp is essentially an extension of your face. Drawing on the healing rituals of Ayurveda, the Pramāsana collection offers a complete routine to nourish and renew your scalp. The Exfoliating Scalp Brush loosens impurities and build-up prior to cleansing, while the Purifying Scalp Cleanser contains salicylic acid to exfoliate and balance sebum levels. Finally, the Protective Scalp Concentrate is a potent serum, delivering protection from pollution and other free radicals.
Aveda Pramāsana collection, from $20, available at Aveda and in all salons.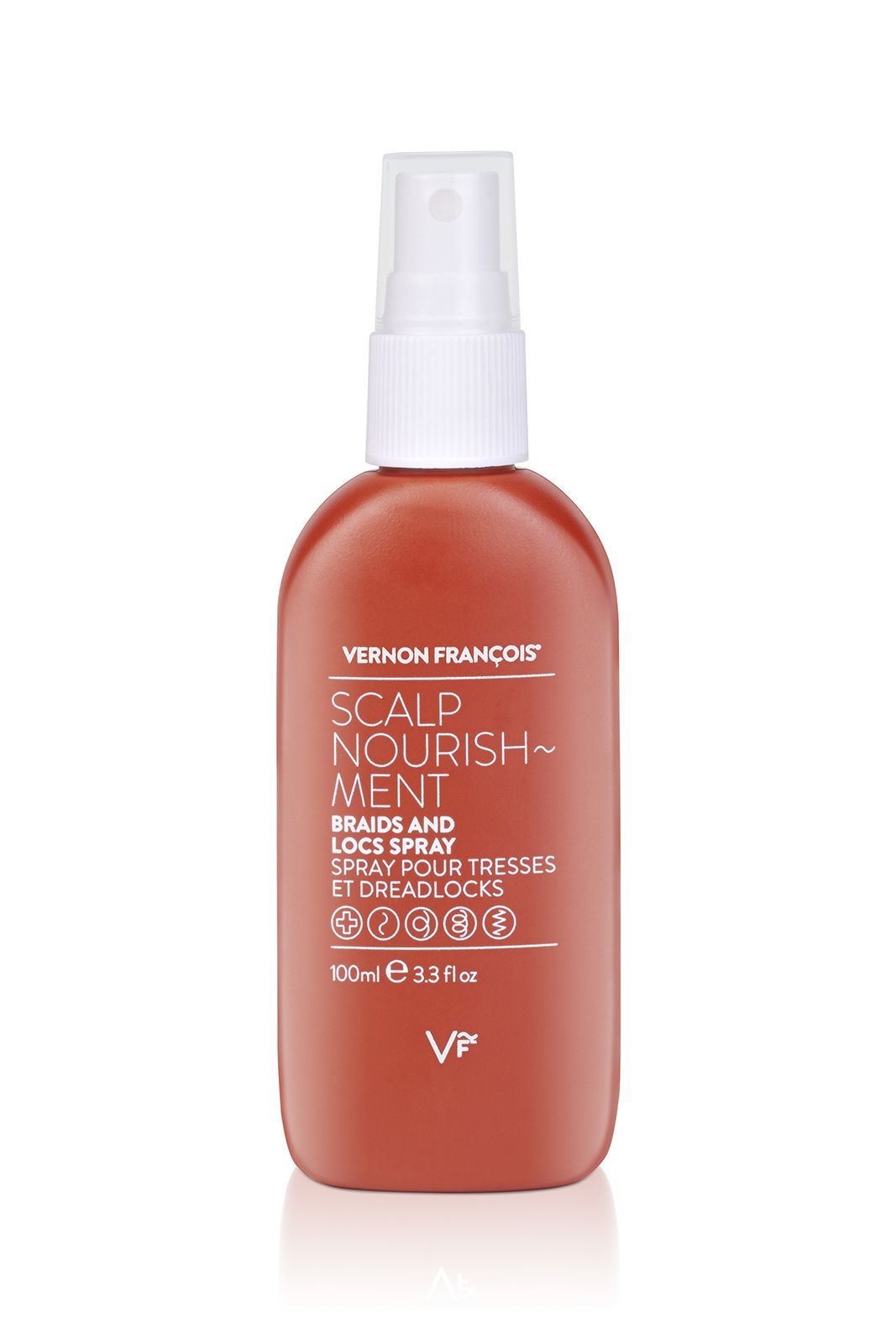 Vernon François
When it comes to textured hair, Vernon François is the authority. His Scalp Nourish-Ment spray works wonders on hair in braids and locs, and is also ideal as a primer for extensions and weaves. This dry and lightweight oil blend – think jojoba, sweet almond, argan, and mafura – will lock moisture at the root to soothe dryness and irritation, yet never feels greasy.
Vernon François Scalp Nourish-Ment Braids and Locs Spray, $24, available at Net-A-Porter.

Philip Kingsley
Philip Kingsley's Scalp Toner will slip straight into your current haircare regime, working as a booster for your scalp. It's a mildly astringent formula that absorbs oil and provides powerful protection against bacterial overgrowth, which can lead to scalp issues. It's a water-based formula so won't affect your hairstyle, and is applied with a perfectly simple nozzle for a precise application that won't run down your face.
Philip Kingsley Scalp Toner, $34, available at Philip Kingsley.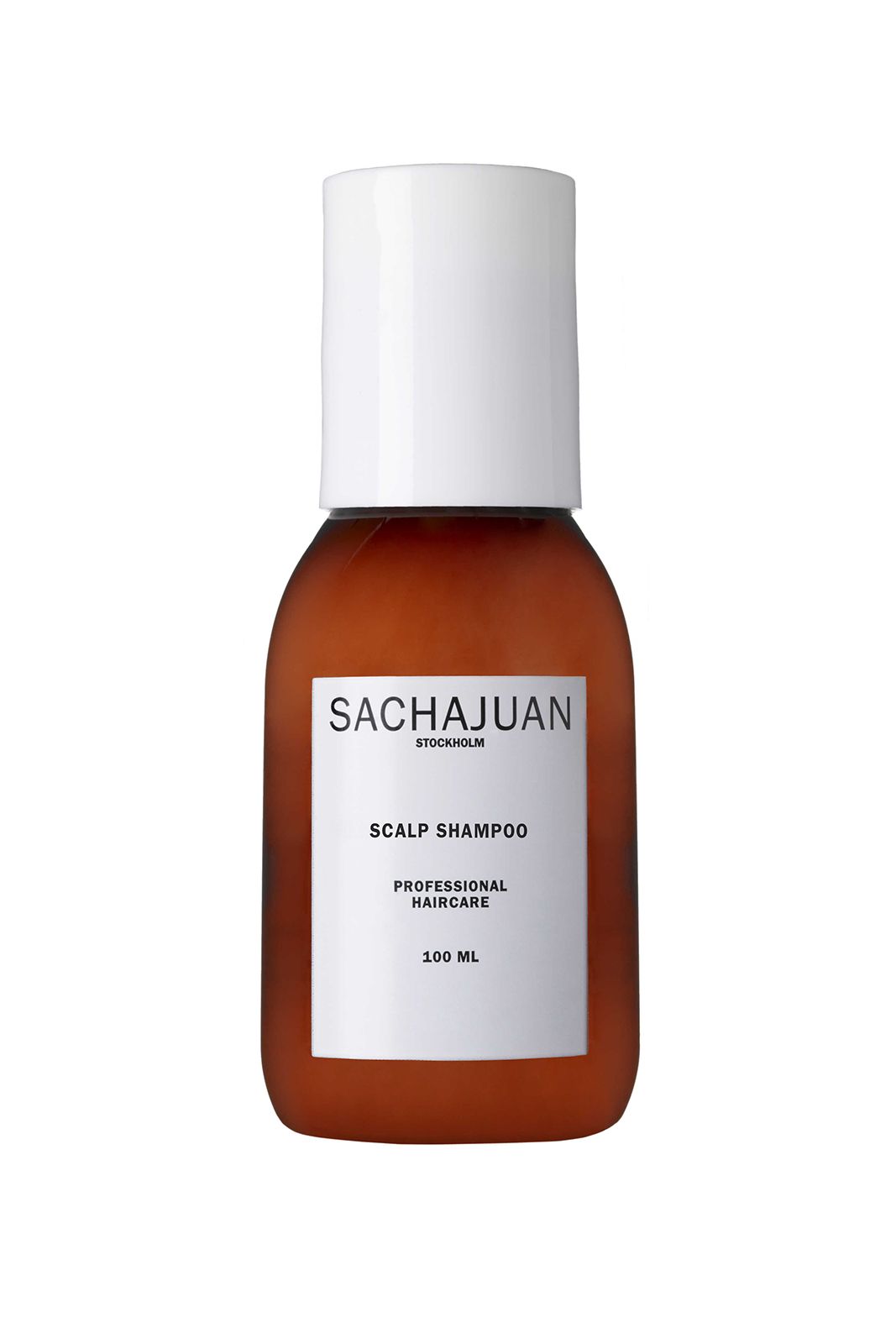 Sachajuan
If you're inclined to wash your hair every day, a sensitive scalp can cause problems. Working to gently cleanse, without upsetting the skin's moisture balance, Sachajuan's cult Scalp Shampoo is the answer to your problems. Piroctone olamine and climbazole gently remove dry dandruff, while rosemary oil and ginger extract work to soothe and calm.
Sachajuan Scalp Shampoo, $28, available at Sephora.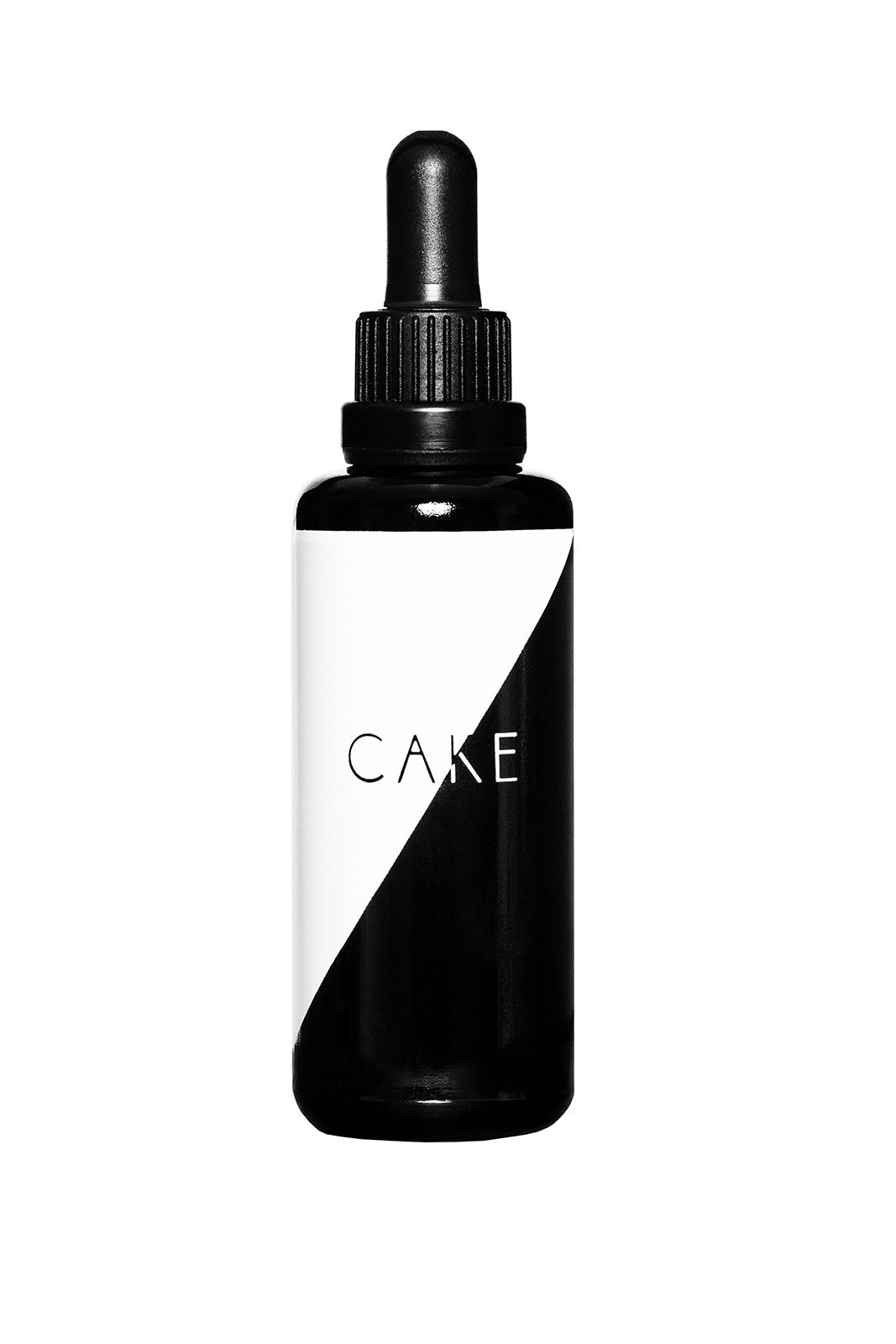 Reverie
With its minimalist monochrome packaging and punchy product names, California hair-care brand Reverie is one of the coolest 'green' beauty brands around. Its tightly edited roster is designed to improve the hair's actual condition, rather than simply masking the damage. A highlight, the Cake Restorative Scalp Tonic, is a leave-in treatment packed with restructuring hydrolyzed protein and apple stem cells that are proven to delay aging in hair follicles. Blended with a host of essential oils — think ylang ylang and sandalwood — this one smells every bit as luxurious as it feels.
Reverie Cake Restorative Scalp Tonic, $72, available at The Detox Market.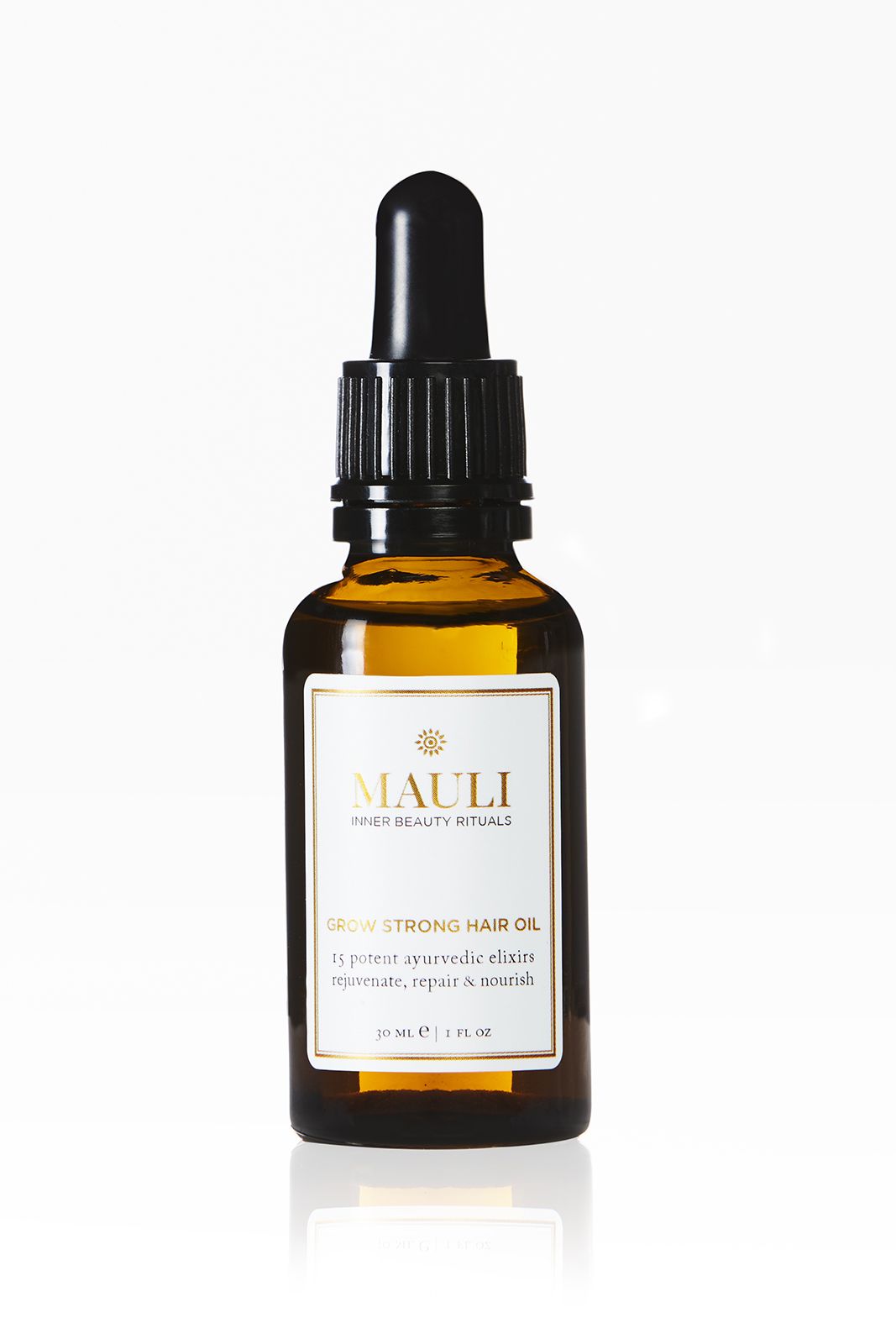 Mauli
Holistic beauty brand Mauli aims to provide an escape from the stresses of modern life with its Ayurveda-inspired beauty rituals. The Grow Strong hair oil is inspired by the oil blends long used by Indian women to maintain their thick, glossy hair. Nutrient-rich oils — coconut, moringa, and argan — are infused by hand with healing herbs including thickening bhringraj, rejuvenating brahmi, and conditioning alma. The result is an easily absorbed oil that combats the adverse effects of both physical and mental factors on the scalp. Use it in a pre-sleep head massage twice weekly for intense damage limitation, or once per week for a conditioning boost.
Mauli Grow Strong Hair Oil, $44, available at Net-A-Porter.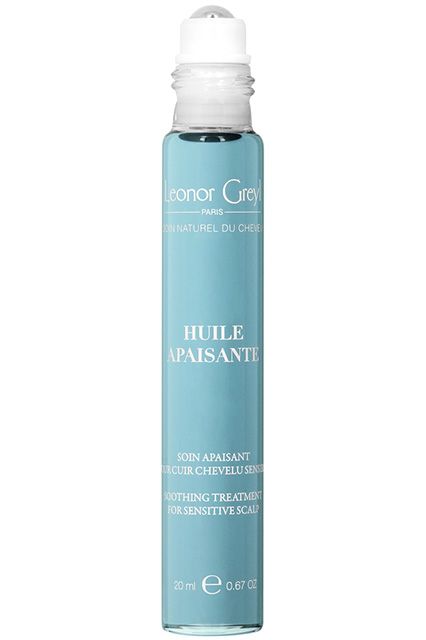 Leonor Greyl
Scalp treatments just don't get much sexier than this bright-blue rollerball, a blend of natural anti-inflammatory and antioxidant oils that soothe on contact. But what's most impressive about this formula isn't even the fact that it's somehow managed to make caring for a dry, irritated scalp suddenly seem glamorous: It's the fact that its reparative properties are all thanks to fragrance-free non -essential oils.
Leonor Greyl Huile Apaisante, $48, available at Leonor Greyl.

Susanne Kaufmann
Based on the fact that the roots are the source of thick and resilient hair, Susanne Kaufmann's organic Hair Elixir contains precious silk protein and caffeine, along with biotin and plenty of vitamins, to repair stressed-out scalps and reverse the effects of environmental damage. Massaging it into your scalp pre-shampoo is great, but leaving it to work overnight is even better.
Susanne Kaufmann Hair Elixir, $126, available at Beautyhabit.
Click HERE to read more from Refinery29


Loading ...